Harlan Coben is a famous writer of mystery novels, who has penned a number of successful books and even won some prestigious awards in the mystery writers' circles. 'The Stranger' is a Netflix miniseries based on a similarly-titled book by Coben, starring Richard Armitage in the leading role.
Armitage's character Adam Price is a regular guy living with his wife and two children. But one fine day, a stranger tells him certain things about his wife's past, which throws Adam completely off-guard. Soon after this incident, Adam's wife goes missing, leaving him in quite a mess from which he has to fight back all alone.
A gripping thriller, bolstered by some rather impressive performances, 'The Stranger' is a TV show you must not miss out on. If you have enjoyed watching this series, here are some other titles you might be interested in checking out. Many of them are available on Netflix, Hulu, or Amazon Prime.
7. The ABC Murders (2018)
'The ABC Murders' is one of the most famous novels by Agatha Christie, and has been adapted into a three-part miniseries by BBC One, with John Malkovich playing Christie's iconic detective Hercule Poirot. The series begins with a young man coming to England and taking up residence at a men's hostel.
Soon after, Poirot starts getting letters where the writer tells him that he will soon start murdering people one by one and there is nothing that the famous sleuth will be able to do about it. The series keeps the spirit of the original text alive, despite taking liberty with Malkovich's casting since the actor looks nothing like Christie's description of Poirot.
6. Manhunt (2019-)
Based on the real-life murder of a French student who was visiting England, 'Manhunt' is an ITV original series written by Colin Sutton and Ed Whitmore. Sutton himself is the police inspector who was given charge of solving this case.
Portrayed by Martin Clunes on the show, Sutton had to go through an extremely arduous process while trying to get justice for the poor victim in question. In a similar manner to 'The Wire', 'Manhunt' also focuses on how paperwork takes up most of the time of government officials while they are trying to solve such cases.
5. Requiem (2018)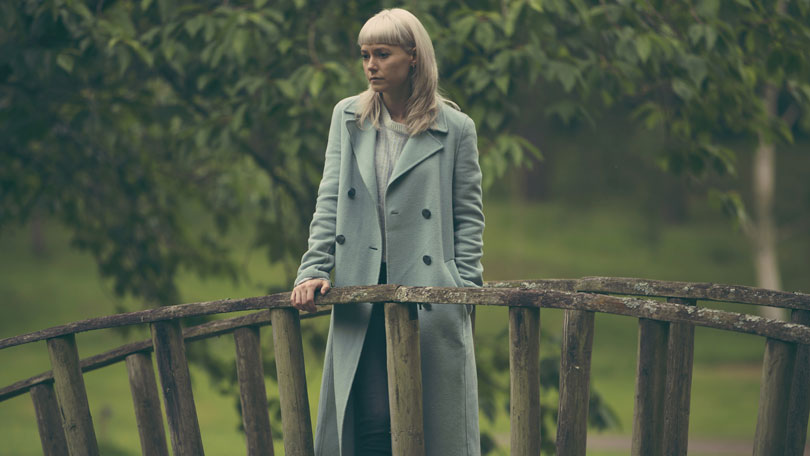 A BBC One-Netflix co-production, 'Requiem' centers around a musician called Matilda, whose mother has recently committed suicide. While going through the belongings of her mother, Matilda finds newspaper-cuttings from two decades ago, all of them related to how a child disappeared from a small Swedish town.
Matilda decides to travel to Sweden to get to the bottom of this mystery, and ends up getting to know a lot about her own identity. If you enjoy psychological thrillers, you will have a great time watching 'Requiem'. The series takes some inspiration from the works of David Lynch.
4. Collateral (2018)
Carey Mulligan stars as Detective Inspector Kip Glaspie in this BBC Two-Netflix series which deals with the murder of a pizza delivery boy in London. As Glaspie keeps investigating, she realizes this is not a random act but has deep connections with London's political and underworld circles. This four-part series depicts the events of four days and four nights after the murder takes place, and within this short span of time, neatly weaves a compact story full of exciting twists and turns.
Read More: Shows Like Killing Eve
3. Marcella (2016-)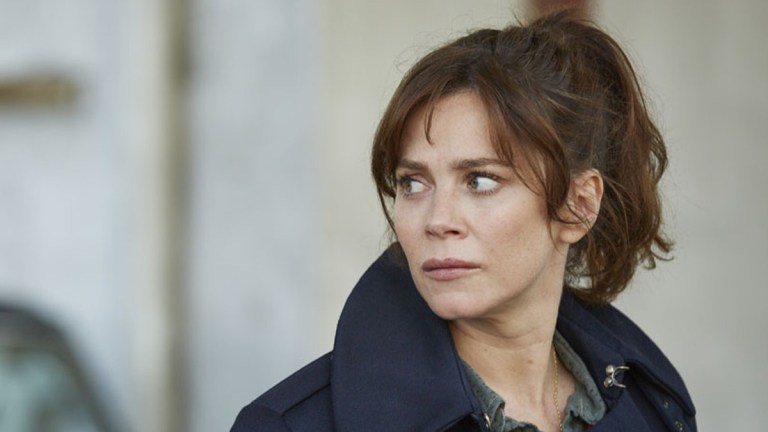 'Marcella' is a gripping mystery thriller centering around the eponymous police detective who has recently rejoined the force after being out of work for many years. Her first case sends Marcella on the tail of a serial killer who had committed three gruesome murders in 2005.
Although Marcella is completely dedicated to her work, it is her health that keeps coming in the way. This series uses Nordic noir elements in abundance, creating a moody atmosphere perfect for the darker elements of the human psyche to take the center-stage.
2. Killing Eve (2018-)
Luke Jennings' novel series based on the character 'Villanelle' is the inspiration behind this British spy thriller. The story of the series centers around two women, Eve and Villanelle. While Eve is a security officer with the MI5 who mostly does desk jobs, Villanelle is an accomplished killer who is being chased by the MI6.
After getting fired from the MI5, Eve is appointed by MI6 to hunt down Villanelle. Soon enough, the two women develop an obsession with each other which goes beyond their professional boundaries. Adapted for the screen by Phoebe Waller-Bridge, 'Killing Eve' is a highly entertaining show with a solid plot and some great performances.
1. The Killing (2011-2014)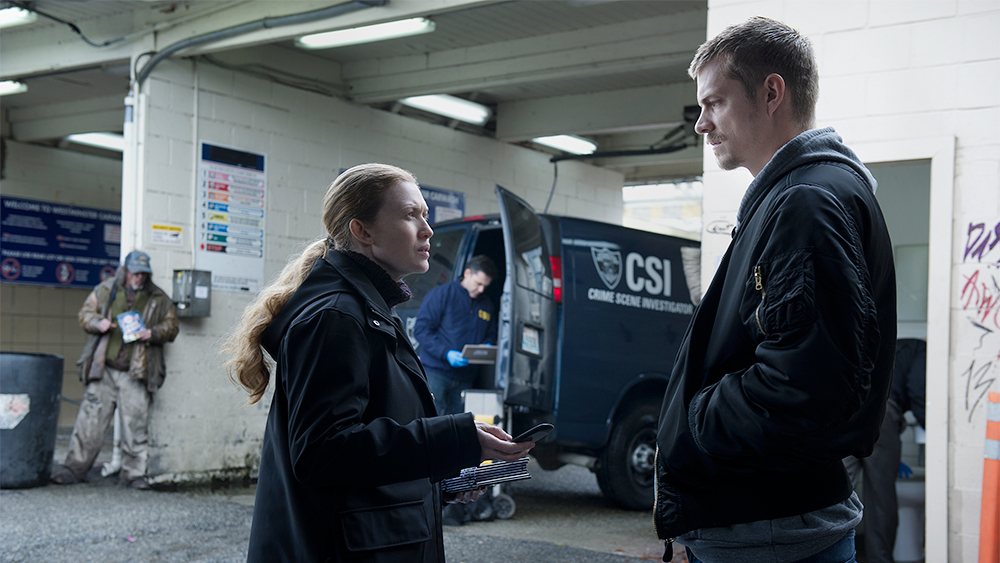 The Danish TV series 'Forbrydelsen' is the inspiration behind 'The Killing', developed by Veena Sud and starring Mireille Enos and Billy Campbell in leading roles. The story begins on Det. Sarah Linden's last day of service. However, just before she can leave, reports of the discovery of a bloodied sweater, arrive.
The police then find the corpse of a dead girl inside the trunk of a car at the bottom of a lake. The main concern for everyone is the fact that this car is registered under the name of an influential politician. 'The Killing' then follows Detective Linden as she tries to get to the bottom of the case. A thoroughly absorbing tale, 'The Killing' boasts of a moody, atmospheric setting coupled with some strong performances.
Read More: Shows Like Dark