Directed by Jordan Ross, 'The Tutor' is a psychological thriller movie starring Garrett Hedlund, Noah Schnapp, Jonny Weston, and Victoria Justice in the lead roles. It tells the story of Ethan, a professional tutor who undertakes a lucrative assignment of tutoring a billionaire's son, Jackson. However, when he gets close to Jackson, Ethan realizes that his latest student is highly obsessed with his personal life. As the narrative progresses, Jackson's obsession takes a drastic turn, creating problems for Ethan. If you are looking for answers about Jackson's intentions behind targeting Ethan and the crazy twists that unfold, here is everything you need to know about the ending of 'The Tutor.' SPOILERS AHEAD!
The Tutor Plot Synopsis
'The Tutor' follows professional tutor Ethan Campbell (Garrett Hedlund of 'Tulsa King'), who teaches children from wealthy and influential backgrounds in New York City. Ethan is in a serious relationship with his girlfriend, Annie (Victoria Justice of 'A Perfect Pairing'), and the couple is expecting their first child together. One day, Ethan is offered a high-paying job by his boss, Chris, which will involve teaching the son of a billionaire. Seeing it as a good opportunity to make money before his child's birth, Ethan accepts the offer and is driven to a remote waterfront mansion where his latest student resides.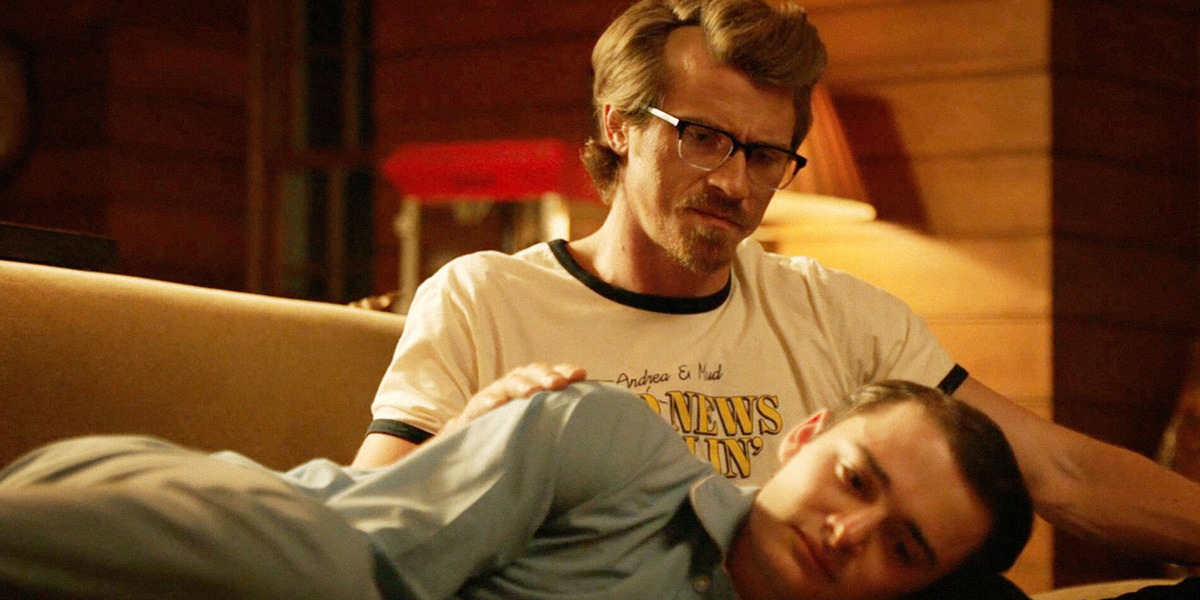 Ethan meets Jackson (Noah Schnapp of 'Stranger Things'), his new student, and Jackson's cousin, Gavin (Jonny Weston of 'Project Almanac'), at the mansion. While Ethan realizes that Jackson is academically gifted, he senses something off about his persona. When Ethan asks Jackson about his mother and father, Jackson hesitates to answer. However, Jackson soon demonstrates uncanny knowledge about Ethan's personal life. Moreover, Jackson's behavior becomes increasingly obsessive, and it scares Ethan, especially since Jackson knows everything about his life, including his relationship with Annie.
Following an awkward interaction with Jackson, Ethan is offered the tutor role full-time. Unable to turn down the high-paying job, Ethan accepts and continues to tutor Jackson despite the latter's obsession with Ethan increasing with each passing day. Ethan clarifies that he is not Jackson's friend despite his job requiring him to form a rapport with his students. As a result, Jackson's feelings are seemingly hurt, and he starts to torment Ethan.
Soon, Ethan finds himself drowning after getting drugged by Jackson. His affair is exposed to Annie, and the police refuse to give him a restraining order against Jackson. Ethan is fired from his job for his inappropriate affair with Teddi, and Annie also loses trust in him. Moreover, Ethan is unable to prove that Jackson is framing him. When Ethan tries to threaten Jackson to stay away from his life, Jackson hints that they share a mysterious past connection. Why Jackson is targeting Ethan and whether Ethan succeeds in proving his innocence forms the rest of the plot.
The Tutor Ending: Did Ethan Kill Rachel?
Eventually, it is revealed that Ethan had an affair with a woman named Rachel Platt in the past before his relationship with Annie. Rachel was married to Jefferson Platt, and they have a son, Jackson. Jackson blames Ethan for his mother's death, and the cat-and-mouse game he started with Ethan by hiring him as his tutor was supposedly to get Ethan to admit his guilt. However, Ethan claims that Rachel was madly in love with him, and her obsession with him led to her dying by suicide. Ultimately, Jackson calls Ethan to the same lake where his mother died after drowning.
After Ethan arrives at the lake, he is abused by Jackson and Gavin, who try to force Ethan to admit that he killed Rachel. However, Ethan maintains his stance that Rahcel took her own life. He claims that she was trapped in an unfurling and unwanted marriage. Rachel became obsessed with Ethan, and to him, it was not a serious relationship. Nonetheless, Jackson proves that Ethan is lying about his mother's death. Jackson had already read Rachel's diary, revealing that Ethan was obsessed with her. He wanted Rachel to leave her husband and son for him. However, Rachel considered their affair a one-night stand and wanted nothing to do with Ethan.
Triggered by the diary entries, Ethan finally admits his guilt and accepts he killed Rachel. Meanwhile, Annie arrives on the scene and hears Ethan's confession. As a result, Ethan tries to kill Annie and his unborn child. However, Jackson comes to Annie's rescue as he shoots Ethan, which causes the tutor to fall into the lake. Sometime later, Annie asks Jackson whether Ethan's body was recovered, to which Jackson responds negatively. Thus, the film ends with Ethan seemingly getting away with Rachel's murder but losing the carefully constructed life he had built for himself through manipulation.
Does Jackson Get His Revenge? How Did Ethan Survive?
The film initially presents Jackson as an obsessive teenager enamored with his new teacher. However, as the narrative progresses, viewers learn that Jackson is tormenting Ethan for revenge since Ethan is responsible for his mother's death. When Ethan tries to gather evidence against Jackson, he learns that almost nothing he knows about Jackson is true. Jackson does not own the mansion he lives at, his father died two years ago, and every other aspect of his life was seemingly fabricated with the single goal of getting revenge on Ethan. Thus, Jackson's actions mirror those of Ethan, who himself is revealed to be a master manipulator.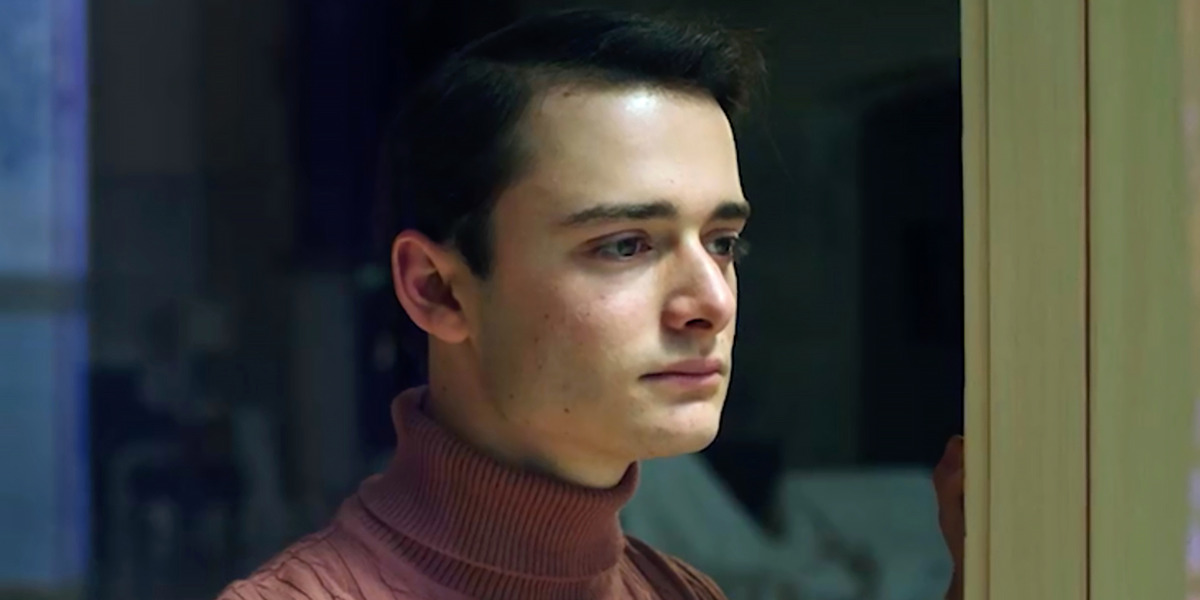 Ethan had manipulated his way into the lives of several wealthy and influential people to build the life he wanted for himself. Therefore, to take down Ethan, Jackson decided to give the tutor a taste of his own medicine by slowly and carefully deconstructing every aspect of Ethan's life built upon his lies, the biggest of which is his claims about Rachel's death. Although Jackson wants to kill Ethan, he fails as the bullet only manages to hit Ethan in the shoulder. It seems like he might drown after falling into the lake, giving Ethan's death a sense of poetic justice since he killed Rachel by drowning her.
Nonetheless, the moment serves as a reminder that everything Ethan lied and schemed to achieve, such as his high-paying job, relationship with Annie, and credibility, have all been stripped away from him, completing Jackson's revenge. The final scene shows that Ethan is still alive, seemingly escaping the lake before the police arrive. Moreover, he has managed to move away and has started a new life as he interviews for the role of a private tutor. The ending suggests that Jackson destroyed Ethan's perfectly curated life, forcing Ethan to return to his manipulative and scheming ways to achieve everything he desires again. On the other hand, Jackson will have to live with the guilt of letting his mother's killer get away.
Read More: Is The Tutor Based on a True Story?