Given just how popular the 'Too Hot to Handle' franchise is, it is no wonder that people were excited to see its German version. Needless to say, Netflix's 'Too Hot to Handle: Germany' has a huge fanbase, with many eagerly following the stories of various cast members. Season 1 of the show has especially garnered public attention due to the sheer amount of rule-breaking that happened in it. This has made many people curious about just what the participants of this particular installment of the reality show are up to these days. If you are in the same boat, worry not because we have your back!
Where are Emely Kopf and Kevin Njie Now?
In the finale, Emely Kopf and Kevin Njie emerged victorious and took home €86,000. The pair quickly became famous due to the number of rules they broke over the course of their stay in the social experiment. In fact, they ended up losing no less than €104,000 from the pot of €200,000, though they did earn back €60,000 during the latter half of the season. The couple recently opened up about their romantic status and has confirmed that they are still in a relationship with each other.
Given the fact that Emely used to live in Ibiza, Spain, Emely, though she did spend a significant amount of time in Berlin, Germany, while Kevin was based in Flensburg, Germany, the initial few months of their relationship were spent in a long-distance partnership. However, they now live together in Germany and seem to be enjoying their time with each other. Emely is a successful Freelance Make-Up Artist, while Kevin works as a model.
Where are Stella Stegmann and Tobias Klein Now?
The duo of Stella Stegmann and Tobias Klein for another pair that we could hardly snatch our eyes away from. After reaching the finals, the couple lost their shot at the ultimate prize by a narrow margin. However, that has not lessened the amount of love that the public seems to have for them. As of writing, neither party has given an official update regarding the status of their relationship.
However, considering that Stella and Tobias still follow each on Instagram and can be seen interacting via social media, we do believe that they are at least on amicable terms, if not still dating. Based in Munich, Germany, Stella is a highly successful model and influencer with more than 220k Instagram followers. Meanwhile, Tobias lives in Heilbronn, Germany, and works as an IT consultant and Digital Content Creator.
Where are Lorra Sophie and Furkan "Akka" Akkaya Now?
The third couple to have stayed together until the end of the Netflix social experiment is none other than the duo of Lorra Sophie and Furkan "Akka" Akkaya. Their journey in the show was nothing short of entertaining, and it does seem like they have been able to maintain the closeness that allowed them to become a couple in the first place. Since neither of the two has officially shared any news regarding the status of their relationship, fans cannot help but speculate about the nature of their current bond.
Given that Sophie is primarily based in Berlin and Dubai, UAE, while Akka hails from Vienna, Austria, the large distance does pose a hurdle to them if they are still with each other. Nevertheless, Akka has continued his work as an influencer and has over 18.6 thousand Instagram followers, while his TikTok following is just over 474 thousand. On the other hand, Sophie is a successful Entrepreneur with a keen interest in traveling.
Where is Anna Strigl Now?
Despite being single during the finale, Anna Strigl's impressive journey helped her become one of the finalists. The reality TV star lives in Innsbruck, Austria, and is a highly successful Content Creator. With more than 462 thousand fans on TikTok and about 212 thousand Instagram followers, Anna's fame is highly impressive. Her bond with Stella Stegmann only seems to have grown stronger after the show, and the two can often be seen on each other's social media, much to the joy of their admirers.
Where is Fabio Falconieri Now?
Though he was the first one to be eliminated from the show, Fabio Falconieri did have a huge impact on the events that took place. Seemingly single, the reality TV participant works as a model and is known for being photographed in front of breathtaking backdrops. It seems like the half-Italian star lives in Göppingen, Germany, though he also spends a significant amount of time in Berlin.
Where is Laura Muro Now?
Argentinian beauty Laura Muro has only become more and more popular since her Netflix debut. The Curve Model does have some German ancestry and actually lives in Berlin. She also works as a part-time UX/UI Designer and Social Media Manager for Messe Hostess Agentur Interpret GmbH. It is a position she has held since October 2021, and the reality TV star seems quite happy with her job. As for her career as a model, Laura is quite proud of her physique and works alongside Modelwerk.
Where is Onyi Alaike Now?
Next on the list is the gorgeous Onyi Alaike, who is the definition of beauty with brains. The reality TV star does not seem to be dating anyone but has gained many fans due to her television appearance. As of writing, she works as a model and is affiliated with McFIT MODELS. Onyi is also a dedicated dentistry student who is looking forward to completing her education. Presently living in Hamburg, Germany, Onyi seems to be enjoying life to the fullest and seems to have maintained her bond with Laura Muro.
Where is Oliver Nunez Now?
Despite his short time in the German dating show, Oliver Nunez did not fail to captivate the attention of the audience. The personal trainer from Wiesbaden, Germany, entered the social experiment at the age of 28, though he had no idea just what he was signing up for. Nevertheless, he did try his best to achieve the goal before deciding to leave. The reality TV star is an accomplished athlete known for participating in competitions in fields like CrossFit. Oliver also works as a model and has even walked on the runway in fashion shows.
Where is Samira Diasso Now?
Despite her late entry into the show, Samira Diasso was quick to integrate herself as a crucial member of the cast. The dancer is based in Bielefeld, Germany, though she does seem to be fond of traveling. In fact, she was recently in Dubai and visited Los Angeles just before that. Her other travel destinations include Ibiza and Austria. She is also a big lifestyle enthusiast and often shares pictures of her life with the public through social media.
Where is Patrick "Paddy" Now?
Though Patrick "Paddy" entered the Netflix competition during the last few episodes, he certainly gained fame and love due to his performance. His romance with Anna Strigl made him quite famous among the viewers. As of writing, Paddy seems to prefer to keep the details of his life private and seemingly lives in Hamburg, Germany.
Where is Marco Cali Now?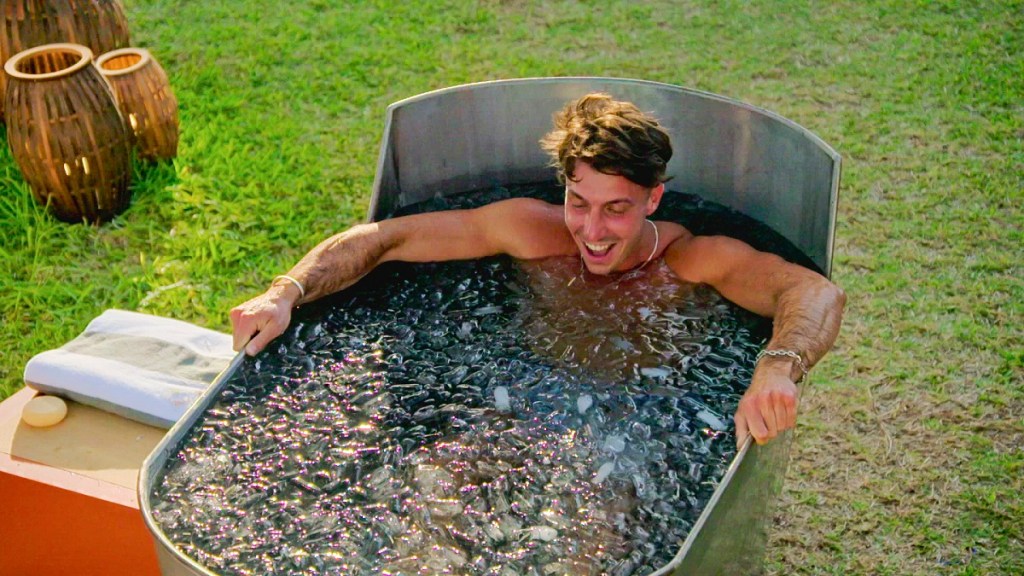 Digital Creator Marco Cali lives in Oberhausen, Germany, and formed several genuine connections with the cast members of 'Too Hot to Handle: Germany.' He specifically seems to have become good friends with Fabio and Stella. The reality TV star is also known for working as a model and often partakes in a variety of photo shoots. Though he has more than 11 thousand followers on Instagram, it seems like Marco likes to keep his social media private.
Where is Dennis Droemer Now?
A man of many talents, Dennis Droemer left the Netflix series of his own violation shortly after learning just what show he was on. Hailing from Berlin, Germany, the reality TV star works as a model and is affiliated with MOT Model Agency. He is also a talented photographer and influencer. Given his impressive portfolio and television appearance, it is no wonder that Dennis has so many admirers.
Read More: Where is Netflix's Too Hot to Handle: Germany Filmed?