AppleTV+'s 'Truth Be Told' is a crime drama series that follows Poppy Scoville (Octavia Spencer), a journalist turned true-crime podcaster, as she investigates a series of crimes. In the third season, the murder of Drea Spivey leads Poppy to uncover the presence of a local sex trafficking racket in the town. The sixth episode, titled 'From My Hand the Poisoned Apple,' sees Poppy coming closer to finding incriminating evidence against the suspects in the heinous crimes. Meanwhile, Markus and Zarina try to help Trini with her trauma. If you are looking for details about the latest chapter in Poppy's investigation, here is everything you need to know about 'Truth Be Told' season 3 episode 6! SPOILERS AHEAD!
Truth Be Told Season 3 Episode 6 Recap
The sixth episode, titled 'From My Hand the Poisoned Apple,' opens with Trini recovering from the trauma of being forced into sex trafficking. The police question Trini, and she identifies her assaulter. She is separated from her family and put in the care of social services while it is determined whether her parents are responsible for child endangerment. Trini shares a room with another victim, Melanie Sanchez. Melaine explains that she lived with her single mother before bouncing around the foster care system and eventually becoming a victim of sex trafficking.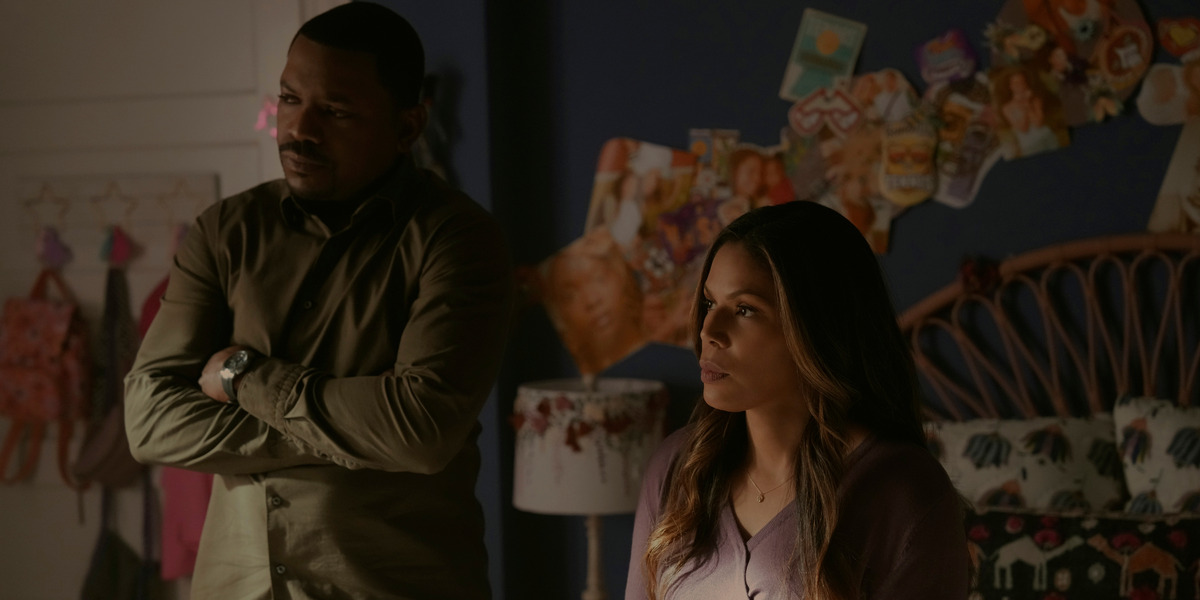 However, Trini misses her family and wants to go back home. Meanwhile, a social services person examines the Killebrew household. Although Markus and Zarina are appalled by the line of questioning, they are forced to comply with the investigation to have any chance of reuniting with Trini. Poppy and Eva discuss the next steps in bringing down Andrew Finney and his sex trafficking racket. However, they cannot find any evidence linking Finney to the mixer where the police discovered several underage victims.
Elsewhere, Ames is dismayed with Poppy giving a false tip and refocuses all his efforts on finding Emily Mills. Ames speaks with Emily's parents and suspects her father is hiding information crucial to the case. Poppy's sister, Desiree, meets Melanie at the shelter for underprivileged kids. After learning that the shelter cannot find a home for Melanie, Desiree decides to take her home and look after her. Meanwhile, the social services clear the Killebrews and allow Trini to return home. However, she continues to experience trauma.
Poppy comes under fire from her producers for using questionable sources on her podcast. On the other hand, she tries to convince Eva to be a guest on her podcast and speak up against Finney. However, Eva refuses as it could jeopardize her career and expose some of her darker secrets. As a result, Poppy looks for alternate solutions. Meanwhile, the social services suggest sending Trini to a recovery program that will help her overcome the trauma she is experiencing. However, the program is in Wyoming, and Trini does not want to stay away from her parents.
With the help of Drea's mother, Poppy discovers that the evidence from Drea's murder case is missing. Therefore, she suspects a corrupt cop is involved in the sex trafficking ring. Elsewhere, Melanie struggles to adjust to living with Desiree. However, Desiree soon earns Melanie's trust, and the latter is comfortable speaking about her experiences with Poppy. After Poppy questions Melanie, she reveals that her pimp was in contact with a cop nicknamed Cubo. However, she does not know the cop's actual name but suspects he lives near a train station. Poppy shares the new intel with Ames and convinces him to help her find the corrupt cop.
Truth Be Told Season 3 Episode 6 Ending: Who Is Cubo?
In the episode, Poppy discovers the next link in tracking down the sex trafficking ring operating in Oakland, California. While investigating Drea's murder, Poppy discovered a needle in the motel room where the victim was killed. However, the evidence is missing from the police records implying that someone is trying to cover their tracks. Moreover, it makes Poppy suspicious that a corrupt cop is involved in helping the sex trafficking ring. With Melanie's testimony, Poppy's suspicion is confirmed, and she tasks Ames with finding the mole in OPD.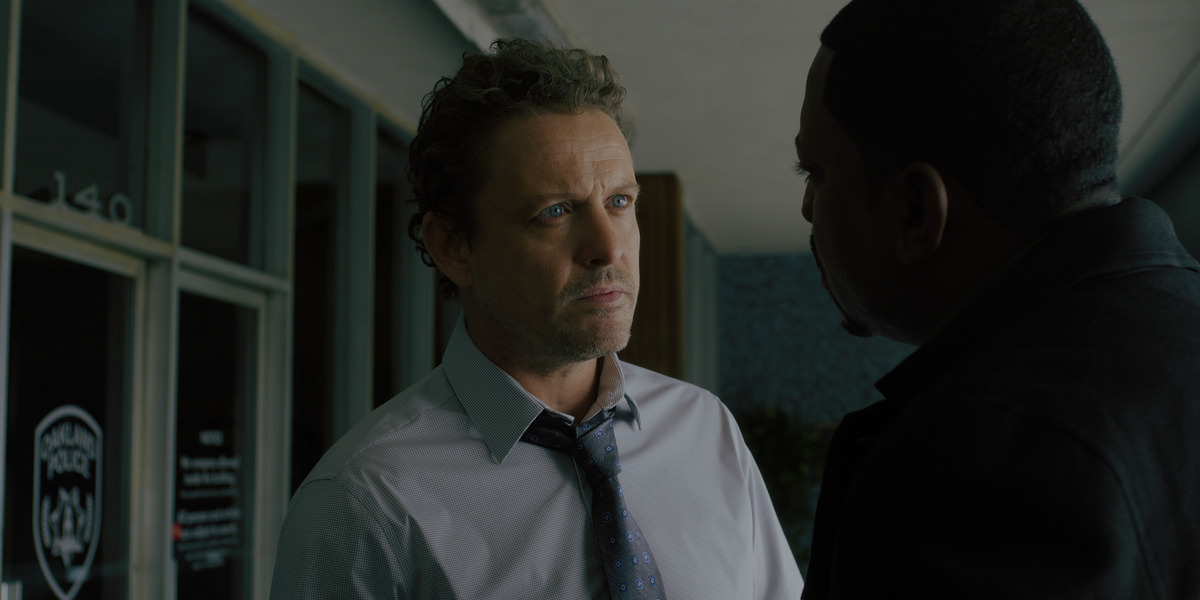 Ames reveals that the Cubo is not just a nickname but an acronym. It stands for conduct unbecoming an officer and, in simple terms, refers to a police officer committing disgraceful actions on duty. However, in the episode's final moments, Ames pursues a lead in the Emily Miss disappearance case and tracks down Emily's father with his partner Detective Sun. While the two cops are investigating the case, Detective Sun casually mentions his home apartment.
The address gives Ames a hint that Detective Sun lives near a train station. Detective Sun confirms the same, and Ames solves the mystery about Cubo. The ending seemingly confirms that Detective Sun is the dirty cop. The same is foreshadowed earlier when Detective Sun shoots Trey and claims it was in self-defense. Thus, it is evident that Cubo, aka Detective Sun, is covering up the crimes of the sex traffickers. However, Ames keeps this information to himself for now.
Elsewhere, Eva decides to speak up against Poppy and agrees to do an interview on Poppy's podcast, ending the episode on an enthralling note. Poppy will likely discover more clues from her interview with Eva. However, the latter claims that she is not an ideal victim. Thus, Poppy must also be cautious as Eva seemingly harbors several dark secrets. In some scenarios, it might become difficult to determine whether Eva is telling the truth or lying.
Read More: Truth Be Told Season 3 Episode 5 Recap and Ending, Explained