'Varsity Blues' showcases how insurmountable pressure can become the reason for grave mishaps and become the precursor for inevitable damage. The movie depicts the story of young adults forced to upkeep the status quo against their will. The cult classic, released in 1999, follows the coming-of-age story of Jonathan 'Mox' Moxon, a high school student thrust into the midst of a raging quest for the divisional title of high school football. Directed by Brian Robbins, the movie features a small town's obsession with high school football and the possible harm that follows.
It features the often-ignored side of youth sports. From young players toiling away their bodies in the name of progress to overbearing instructors, 'Varsity Blues' intersects a number of themes that elucidate that winning does not have to come with impossible terms. While the movie's known to evoke nostalgia through its promising storyline, it is the seasoned cast and promising portrayal of the actors that keep people on the hook. Naturally, viewers wonder where the ensemble is today. So, if you're also wondering where is the cast of 'Varsity Blues', worry not because we've got all the answers right here!
Where is James Van Der Beek Now?
'Varsity Blues' was one of the many projects that contributed to James Van Der Beek's flourishing career. The actor is also known for his portrayal in hits like, 'Dawson's Creek', 'One Tree Hill', 'Dancing with the Stars' and 'What Would Diplo Do?' Aside from his work as a writer, producer, and actor, he is also a father. Over time, James Van Der Beek has continued to retain the effervescent and incandescent career that became apparent in his performance in 'Varsity Blues.' After meeting his wife Kimberly Van Der Beek in 2009 in Israel, the couple secretly tied the knot in August 2010.
The pair gave birth to their first baby daughter not too later. At 46, James Van Der Beek is based in Texas and dabbles in multiple things. In addition to being a father to six children, he's lent his voice to audiobooks, participated in his wife's podcast called 'Bathroom Chronicles,' and regularly posts on social media reflecting upon his lived experiences and sharing the bliss of familial harmony with his fans. Not just this, after a long hiatus, James Van Der Beek is finally set to star in director Luke Greenfield's 'Rock the Boat' with Rebel Wilson and Leslie Mann.
Where is Jon Voight Now?
Remembered as the tough coach who didn't take no for an answer, Jon Voight continues to mirror a similar conviction in his life and work. Since the release of 'Varsity Blues', Jon Voight has meandered in a number of genres and worked on significant roles in movies like, 'Pearl Harbour', 'National Treasure', 'Pope John Paul II', 'Fantastic Beasts and Where to Find Them' and 'Ray Donovan.' Father to Angelina Jolie, the veteran actor is also known for his allied views with former President Donald Trump.
How did Paul Walker Die?
Paul Walker was one of the many members of the cast who went on to achieve unprecedented fame. However, he suffered a terrible end. After his lead role in 'Varsity Blues', Walker went on to become one of the most renowned actors. In addition to the classic cult franchise of 'Fast & Furious', he also starred in 'She's All That', 'Takers', 'Brick Mansion', and 'Hours.' Walker was a passenger in a Porsche when an unfortunate accident occurred on November 30, 2013. Her friend was driving and happened to lose control of the vehicle and hit a tree and a lamp post.
Within seconds, the car caught on fire and burst into flames, leaving both Walker and his friend dead. Survived by his daughter, Meadow Rain Walker, the model's involvement in keeping her father's memory alive is magnanimous. As the founder of The Paul Walker Foundation, Meadow continues to honor her father's memory by facilitating acts of goodwill for the environment and young children. Only 15 when her father passed away, Vin Diesel, who was Walker's co-star in 'Fast & Furious', played a seminal role in Meadow's life as her godfather and even walked her down the aisle.
Where is Amy Smart Now?
With a career that had skyrocketed through a number of roles in romance and comedies, Amy Smart had become a synonym for the widely appreciated cinema of the Y2K era. Amy Smart starred in movies and television shows like, 'Felicity', 'Road Trip', 'The Butterfly Effect' and 'Just Friends.' After she met her now-husband Carter Oosterhouse in the late '00s, the couple had a daughter. However, their familial bliss was briefly interrupted when her husband was allegedly blamed for the sexual assault of Kailey Kaminsky, a crew member on the HGTV reality show 'Carter Can.'
Though the allegations raised by Kaminsky, Amy Smart stood by her husband. Her husband suggested that the nature of their relationship had been consensual and not coercive. Despite the allegations that left fans choosing sides, it wasn't long before Amy Smart reclaimed her space in popular culture and landed a role in DC's TV series 'Stargirl.' The series ran till 2022, with Amy Smart in the part of the titular superhero's mother. Smart is also set to star in the mystery thriller, 'Blunt', with Matt Davis and Billy Zane.
How did Ron Lester Die?
Known for his pivotal role in 'Varsity Blues,' Ron Lester had come to fame through his bulky character Billy. Soon after, he secured a recurring role on television shows, 'Freaks and Greeks and 'Popular'. Ron Lester also starred in the parody film 'Not Another Teen Movie.' Despite the mirthful characters and chuckles he brought on screen, his personal struggles were plenty. After being obese for most of his life, Ron Lester underwent gastric bypass surgery in 2000 and ended up losing 310 pounds.
However, Lester had flatlined during the procedure, and the long-term effects of obesity had already marred his health. In September 2015, Ron Lester underwent hospitalization for issues with his liver and kidneys. However, despite medical intervention, significant damage to internal organs had already been done. Finally, Ron Lester died on June 17, 2016, succumbing to liver and kidney failure at the age of 45.
Where is Scott Caan Now?
After his breakthrough role in 'Varsity Blues' as Charlie Tweeder, a reckless football wide receiver, Scott Caan continued to grow professionally. In addition to starring in several movies and television series, Scott Caan also began pursuing a photography career. Caan's directorial projects, 'The Dog Problem' and 'Dallas 362', have also been lauded. Prior to his role in 'Varsity Blues',
Scott Caan was an accomplished musician and rapper as well. Caan's latest role in 'Alert: Missing Persons Unit' follows the stories of the Philadelphia Police Department and the crucial strategies they undertake to locate a missing person. Scott Caan is also a father and spends his free time introducing children on the autism spectrum to surfing.
Where is Eliel Swinton Now?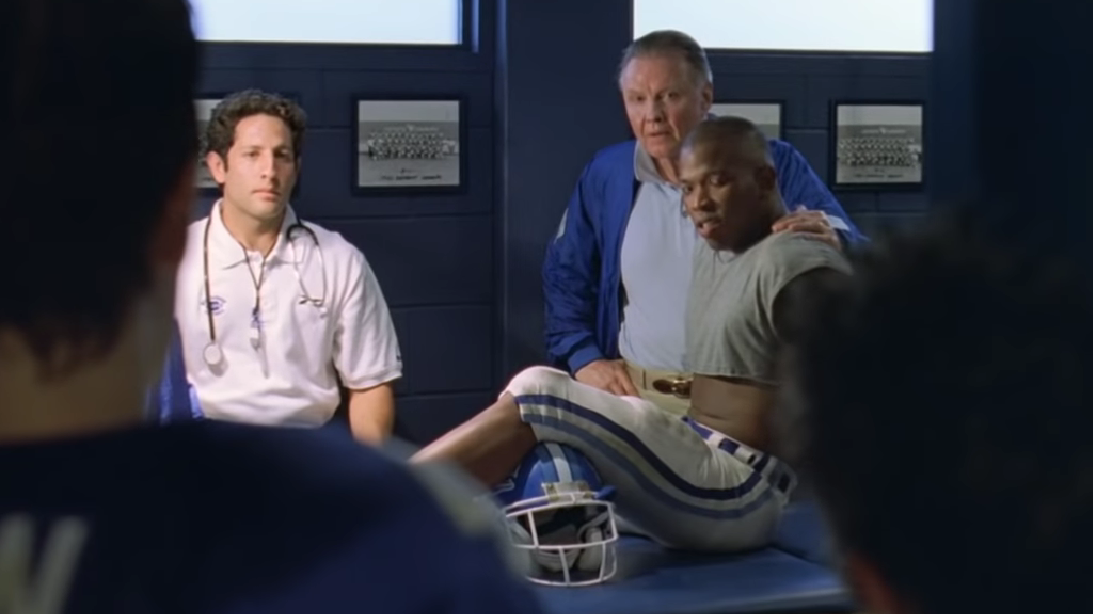 In addition to Swinton's memorable performance in 'Varsity Blues' as running back, Eliel Swinton also played football professionally with the Kansas City Chiefs. Only 24 at the time of the movie's release, Eliel Swinton had gone on to play professionally until an injury cut his days on the field short. However, despite the struggles that curtailed his professional trajectory as a sportsman, he still managed to create a booming business.
Not only is Swinton the Founder and CEO of CarPe Diem Sports Academy, but he also works as a private trainer at The Factory Training facility in Los Angeles and dedicates his time to different activities. While he keeps details of his personal life under wraps, his career seems undeterred by the untimely interruption of injuries.
Where is Ali Larter Now?
Actress and model Ali Larter also had a significant career after her memorable performance in 'Varsity Blues.' Ali Larter went on to star in a number of landmark roles in movies like 'Final Destination 2', 'Legally Blonde', 'Resident Evil' and 'The Last Victim'. Ali Larter is also a sommelier and entrepreneur known for her wine brand, 'Forever Gold.' In addition to her blooming personal and professional trajectory, she is also married to comedian and actor Hayes MacArthur, and the couple share two children.
Where is Thomas F. Duffy Now?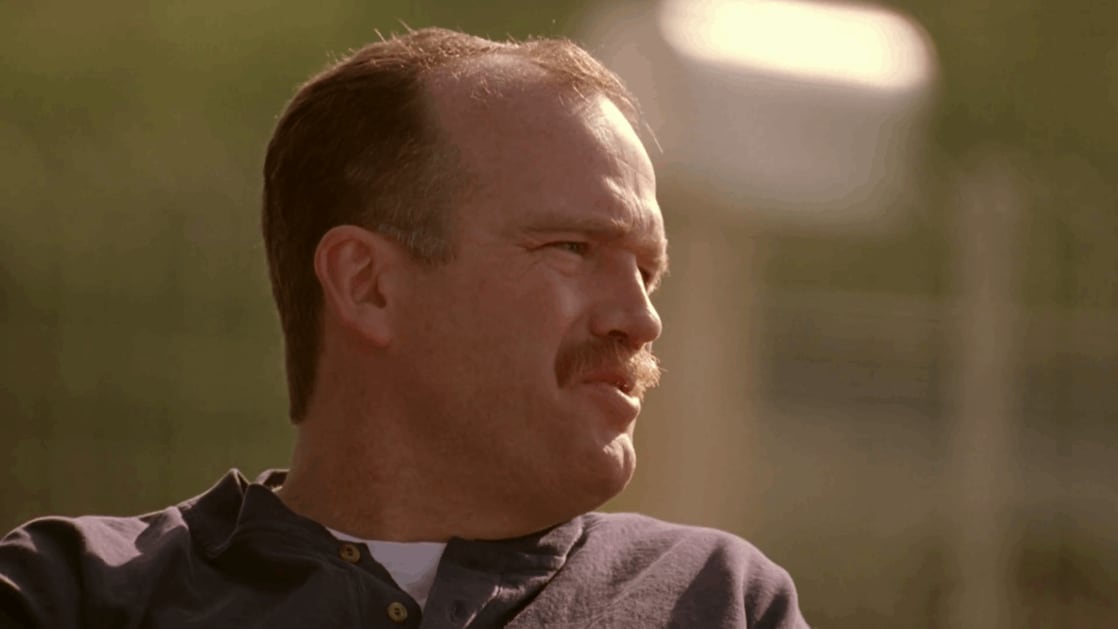 With a powerful on-screen presence that commanded attention, Thomas F. Duffy had been the center of several major roles in movies in the '90s. After his role as the overbearing father in 'Varsity Blues', Thomas F. Duffy went on to star in a number of movies and television shows like 'Scorcher', 'World Trade Centre, 'Without a Trace', 'Family Law', 'Cover Me: Based on the True Life of an FBI Family.' Now 67, Thomas F. Duffy likes to keep the details of his personal life and family concealed from the public. Even so, his roles in the movies and television are fondly remembered by many.
Where is Richard Lineback Now?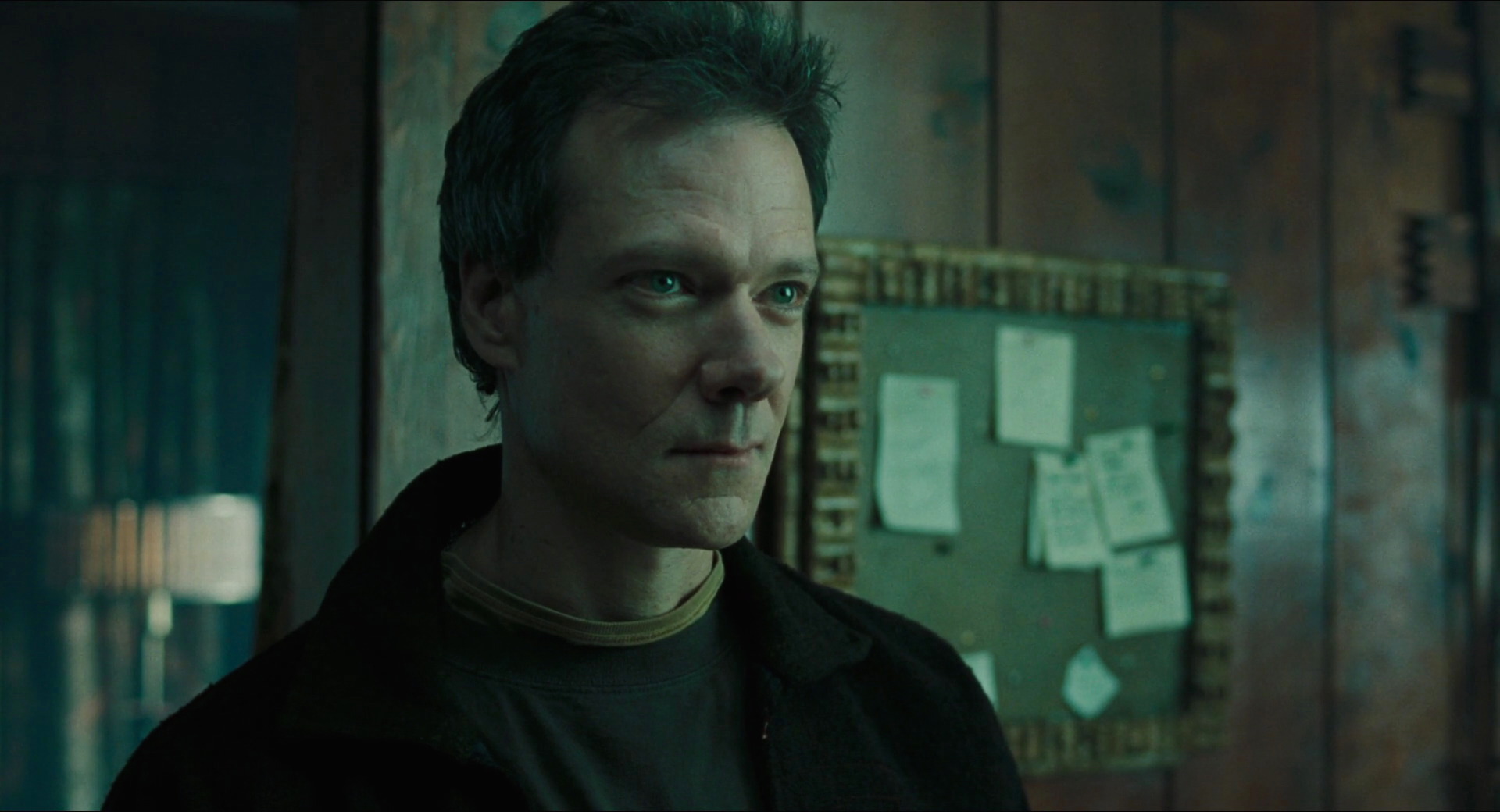 Starring as Lance and Julie's father in 'Varsity Blues', Richard Lineback played an essential role and drove the storyline. Post his role in 'Varsity Blues', Richard Lineback also worked with The Colony Theatre Company and even starred in different productions.
A maverick behind the curtain and on the screen, Lineback went on to star in a number of movies like, 'The Ring', 'Ready to Rumble', 'The King of Texas' and many more. Over time, Richard Lineback pulled himself away from the glamour and glitz and now keeps the details of his private life concealed from the public.
Where is Joe Pichler Now?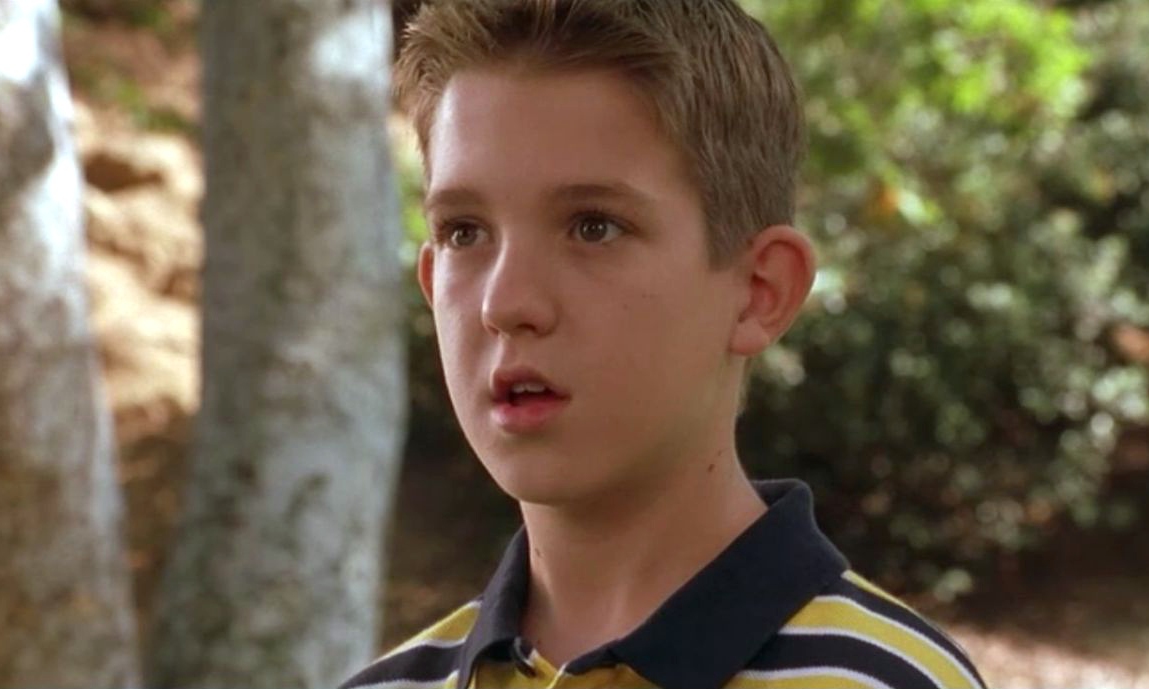 Pichler played the role of Mox's younger brother in 'Varsity Blues' whose penchant for religion overarched any interest in football. After starring in the 1999 coming-of-age movie, Pichler also worked in 'Beethoven's 3rd', 'Beethoven's 4th' and Children on Their Birthdays.' While his onscreen presence continued to gain an upward trajectory, all of that vanished when Joe Pichler suddenly disappeared on January 5, 2006. Only 18 at the time, Joe Pichler or Joseph David Wolfgang Pichler had gone missing under mysterious circumstances and was never found again.
Pichler was last spotted playing cards at his friend's house on January 5, 2006. However, things became more serious when his car was found abandoned the following day. While Joe's mother and sister claim that his disappearance had been the result of foul play, many also alleged that Joe had committed suicide. Over the years, many have speculated the reasons for Joe Pichler's disappearance but to little avail. Having disappeared near his hometown Bremerton, Washington, Pichler's story continues to be an unresolved mystery.
Where is Jesse Plemons Now?
Former child actor Jesse Plemons catapulted into success shortly after his role in 'Varsity Blues'. Only nine at the time release of 'Varsity Blues,' Jesse Plemons went on to appear in television shows like 'Grey's Anatomy', 'Judging Amy', 'Breaking Bad,' 'Love & Death', and movies like 'Game Night', 'I'm Thinking of Ending Things', 'Windfall' and 'The Irishman.' Plemons has been on the receiving end of a number of accolades for his performances.
Other than his professional feat, Plemons had begun a relationship with actress Kristen Dunst after the couple starred together in 'Fargo' in 2016. It wasn't long before the two got engaged and even welcomed a son. In 2021, Kristen Dunst gave birth to their second child, and the two got married in July 2022. Often compared to Matt Damon for their uncanny facial similarities, Jesse Plemons is set to star in 'Killers of the Flower Moon' alongside Leonardo DiCaprio, Robert De Niro, and Brendan Fraiser.
Where is Tonie Perensky Now?
Born in Austin, Texas, on April 23, 1959, Tonie Perensky is famously known for her role in 'Texas Chainsaw Massacre: The Next Generation.' While the actress had been active as a theatre artist for a long time, it wasn't until she was in her 30s that she received prominent roles. In addition to her role in 'Varsity Blue', she also appeared in 'Texas Ranger', 'Bad Habits' and 'Austin Stories.'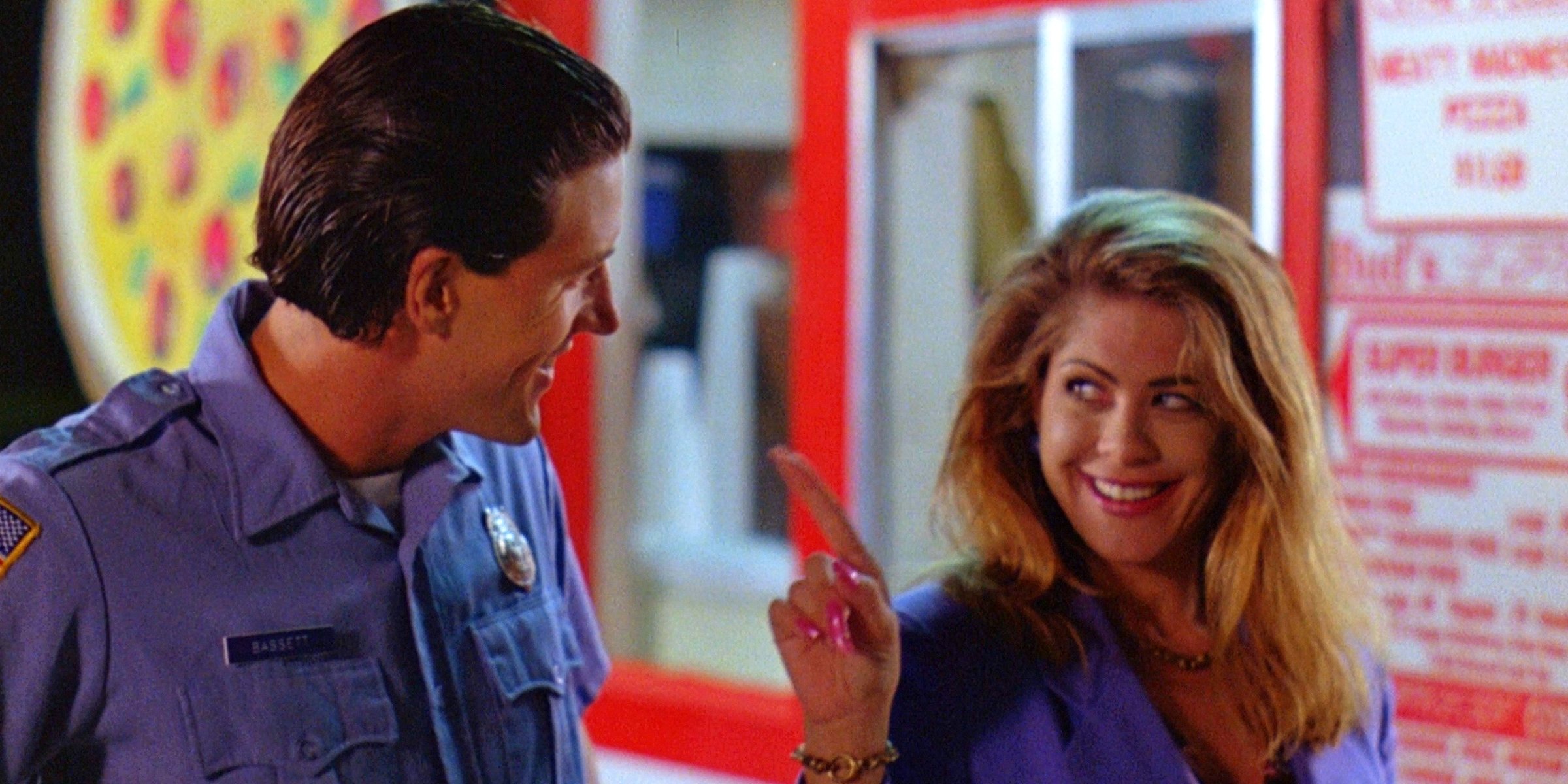 Her swan song came with 'The Vision,' where she played the role of the hostess and forever stepped back from the limelight due to personal reasons. Tonie Perensky now resides in her hometown Austin, Texas, and likes to keep the details about her personal life and family under wraps.
Read More: Where Was Varsity Blues (1999) Filmed?