Netflix's 'Your Place or Mine' is a romantic comedy film written and directed by Aline Brosh McKenna in her directorial debut. It stars Reese Witherspoon and Ashton Kutcher as Debbie and Peter, two best friends who swap places, leading to a reexamination of their lives and relationship. The feel-good features Kutcher at his usual comedic best, and his character is known for the suave car he drives. Therefore, car fanatics must be curious to learn more about the ride. If you are wondering which car the actor drives in the movie and holds in his personal collection off-screen, here are all the details about Ashton Kutcher's cars!
What Car Does Ashton Kutcher Drive in Your Place or Mine?
In 'Your Place' actor Ashton Kutcher essays the role of Peter Coleman. he is an aspiring writer turned corporate business consultant who lives in Los Angeles. Peter is wealthy, and the same is represented in his taste for expensive cars. Peter agrees to look after his best friend, Debbie's son, Jack. As a result, Peter moves to Los Angeles, having left the city years ago following an earthquake. In LA, Peter rents a car to get around the town. The slick and cool car is an eye-grabber and instantly makes Peter stand out. The rental car is from the Porsche 911 line of cars.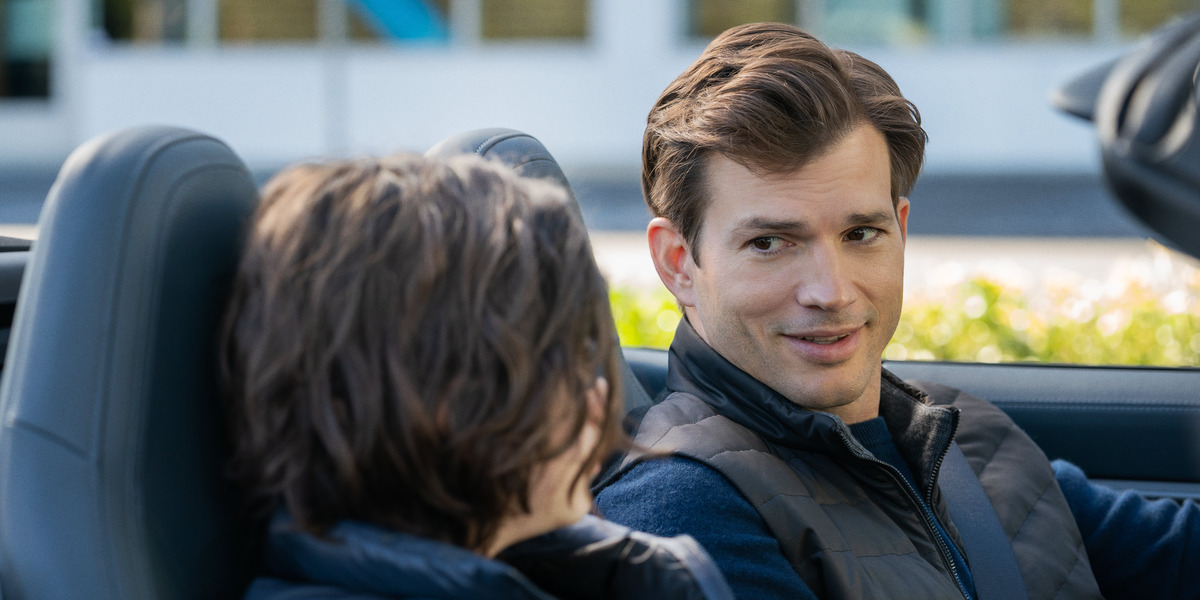 The German automobile company Porsche AG manufactured the rear-engined sports car, which was introduced in September 1964. However, the model that Ashton Kutcher's character drives in the movie is from the eighth generation that was launched in 2018 and introduced to the market in 2019. It is referred to as Porsche 992, and Kutcher's character drives a silver model. The exact model appears to be a Porsche Carrera 4 Cabriolet, and its estimated price is $126,200. Earlier in the film, Peter mentions Porsche 356 as his dream car. The Porsche 911 is a successor of the Porsche 356 produced from 1948 to 1965. Therefore, it is understandable why Peter chose the Porsche 911.
What Cars Does Ashton Kutcher Own in Real Life?
Actor Ashton Kutcher has had a long-standing connection with cars. Kutcher rose to prominence with his performance as Michael Kelso in the sitcom 'That '70s Show.' In the series, Kutcher's character owns a Dodge A-100 van that features prominently in the early seasons. Similarly, Kutcher transitioned to acting with the stoner comedy 'Dude, Where's My Car?' which features his character searching for a Renault 5. In reality, the 'Jobs' actor also has a fondness for cars.

Kutcher is known to own a silver Chevrolet Volt, an electric car with an Ecotec 1.5 L engine that generates 149 HP. It is priced at roughly $33,995. Also among his collection are Toyota Prius ($24,525) and Lexus LS Hybrid ($90,500). The latter has a 3.5 L V6 engine generating 354 HP. One of the most expensive cars in Kutcher's collection is reportedly a black Mercedes SLK ($154,770). The German roadster holds a 5.5 L V8 engine under its hood that produces 421 HP. Kutcher reportedly also owns Ferrari California Spyder ($192,000).
No car collection is complete without a vintage addition, and Kutcher's collection includes an Impala SS as the only vintage piece. Kutcher also owns a Fisker Karma, an electric car with a 2.0 L turbocharged Ecotec engine. The last car in Kutcher's collection is a Tesla Model S ($90,000), considered among the fastest sedans. Kutcher's character Walden Schmidt in 'Two and a Half Men' is known to drive a similar model of Tesla, further highlighting the actor's on and off-screen connection with cars.
Read More: Who Is Debbie's Ex-husband in Your Place or Mine? Why Did They Divorce?