'Big George Foreman' is a sports drama film that revolves around the titular character's rise to stardom throughout his boxing career. Coming from a struggling household, George Foreman finds his passion for the ring with the help of Charles "Doc" Broadus, a former pro boxer and George's life-long mentor. In his early career, George achieved multiple feats, including the World Heavyweight Champion title. However, after his career sees a significant loss in a match against Muhammad Ali, the boxer undergoes a near-death experience that ultimately brings him closer to God.
Yet, George's life finds its way back into the ring, giving birth to an entirely new athlete. Since the film charts George Foreman's journey from childhood into his mid-40s, the narrative moves across time and geography to give the audience an authentic account of the boxer's life. As such, viewers must be curious to know the exact time and place where the story takes place. If so, here is everything you need to know about it! SPOILERS AHEAD!
When Does Big George Foreman Take Place?
Following George Foreman's life story, the film primarily takes place in the 1960s to 1990s time period. The era noticeably informs George's early upbringing as a young African-American man born in a poor household. The fallbacks and strenuous circumstances that George experiences, though not exclusive to the age, are enhanced by it, leading to a difficult start in life. In the same vein, the Job Corps programs, recently founded in the mid-60s, bring opportunities for George in the form of his trainer, Doc Brodus.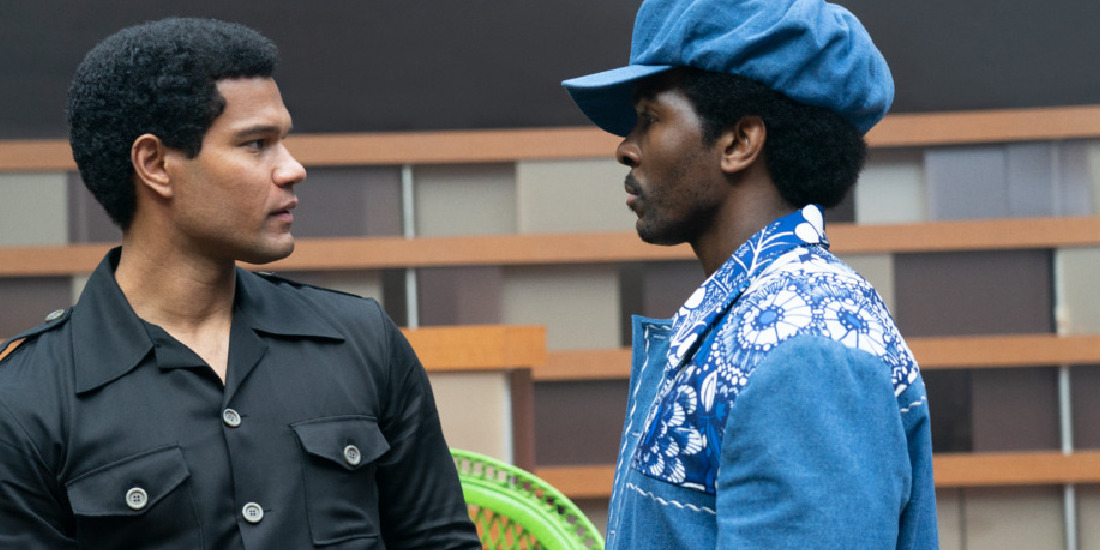 As the story progresses, the audience will notice the shifting decade as George experiences numerous victories in his career, taking down opponent after opponent. After winning his gold medal in 1968, George's social identity as a black man in America greatly affected his triumphs and the public perception born from it. Nevertheless, in the face of adversity, George continues on his path, unshakable.
By the time the boxer faced off against Muhammad Ali on October 30, 1974, the most noticeable signifier of the era was the characters' fashion style. The characters, including Foreman and Ali, can be seen in striking monochrome looks that were popular in that decade. Likewise, George's utilization of fashionable bell bottoms and flat paperboy caps also gives the same effect.
The next decade of George's life, from 1977 to 1987, was spent in retirement as a Preacher, following his religious epiphany that led to his exit from the ring. Finally, in the year 1994, November 5, the narrative concludes George's story with his match against Michael Moorer, which earns him the title of the World Heavyweight Champion at 45 for the second time in his career.
Where Does Big George Foreman Take Place?
George Foreman's story begins with his family's move to Houston, Texas, in the Fifth Ward neighborhood. Given the area's socio-economic standing, George's experiences and relationship with the world's inequity largely stem from his childhood neighborhood. Similarly, regardless of George's initial contentious relationship with religion and Jesus Christ, his state's investment in Christianity plants the roots for his connection to his faith.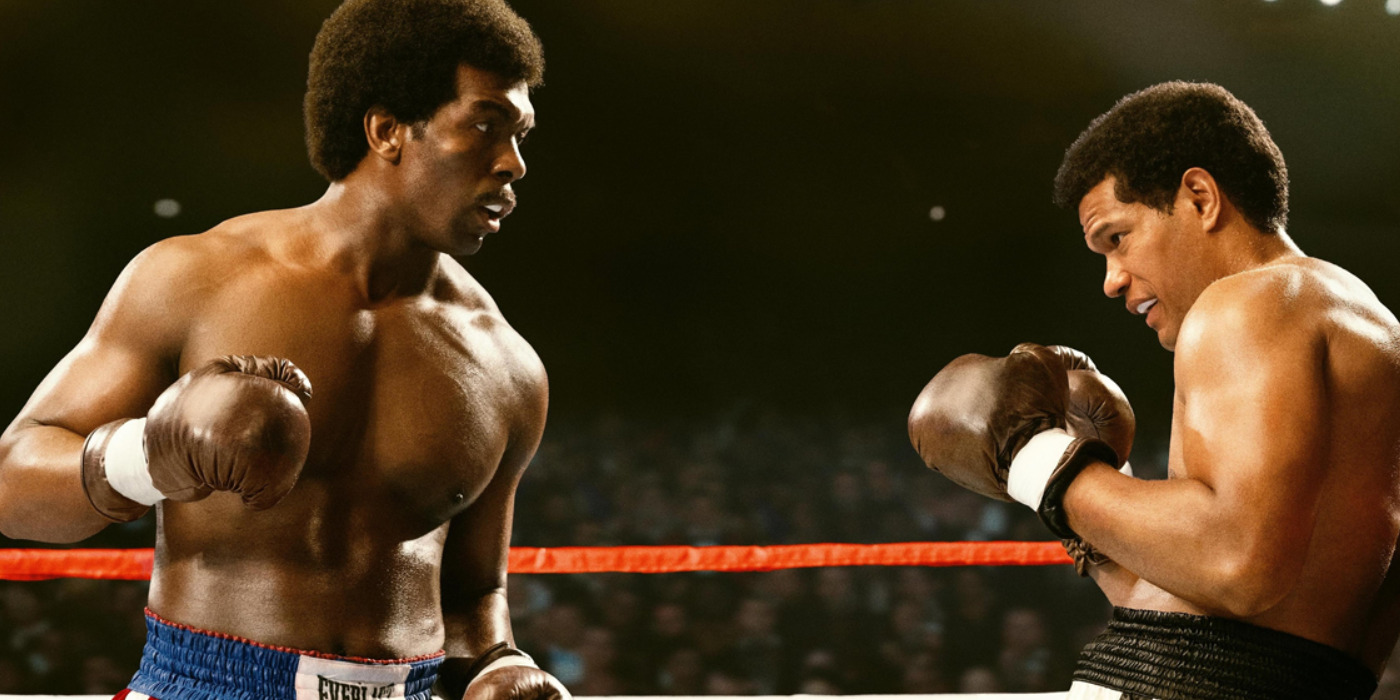 As George matures, we follow him to Pleasanton, California, for his Job Corps station, where he meets Doc Boardus, who helps him launch his career as a boxer. Following the same, George travels consistently, hitting Mexico City for his Olympic win along the way. Eventually, 1974 saw the historic match between Foreman and Ali in Kinshasa, Democratic Republic of Congo, known then as Zaire. After the match, Foreman returns to Houston, where he dedicates his life to spreading God's word and helping his local youth.
Ultimately, after George decides to make a comeback to boxing, he participates in numerous matches that bring him to Paradise, Nevada, for his fight against Michael Moorer for the title of Heavyweight Champion. George Foreman's journey takes him across America and its neighboring countries, each city and match shaping his character in some way or the other, with Houston, Texas, as the undeniable centerfold.
Read More: Is Big George Foreman Based on a True Story?