Netflix's 'Is She the Wolf?' is a Japanese dating show that has captured the attention of viewers across the world thanks to its highly captivating set of cast members. In season 1, we saw Julie, AKA Ju!ie, who had to walk a very fine line to maintain the balance between her feelings and the responsibilities that she was given as a part of the reality series. Given her heart-touching experience, it is no wonder that people are extremely eager to know what she is up to these days. So, let's explore it all together, shall we?
Julie's Is She the Wolf? Journey
After Julie (AKA Ju!ie) entered the reality show, she found herself instantly falling for Robin Furuya, who is a skilled actor and photographer. When he even gave her his cologne as a part of the group's first task, she could not help but feel hopeful about her romantic journey on the show. However, things were far from simple, given that Julie had been given the role of a wolf prior to even meeting Robin. This meant that no matter how she felt, Julie would not be able to confess her true feelings for her intended at the end of the season.
Knowing that her story with Robin would not have a happy ending, Julie tried to maintain a distance between herself and him. However, when Sakurako Okubo asked Robin out on a date using the public SUN line, she could not help but feel upset and decided to crash the date. During the outing, Julie was upset that Robin was getting closer to Sakurako, though she also got a few chances to talk to Robin on her own.
Not long after, Robin approached Julie and told her that he had noticed her unhappiness whenever he talked to other women but wanted to clarify that he intended to interact with everyone to know that he was making the right choice when it came to confessing his feelings. Though upset by the discussion, Julie decided to respect Robin's opinion by not joining him and Mikako after Robin asked the latter on a public date.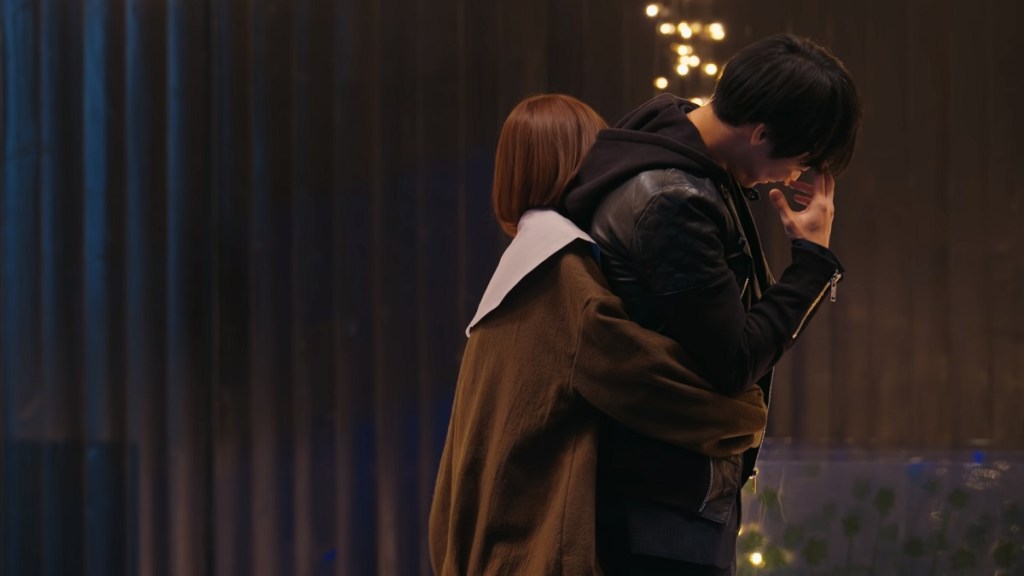 During the mid-season confessional, it was Robin to whom Julie chose to confess her feelings. In the following discussion, Robin stated that he appreciated her claim that she was 100% dedicated to him, but he was somewhere around 65% at the time. Far from happy about everything, Julie decided to get to know Masaki Nakao by first asking only him to accompany her to her photoshoot and then taking him out on a public date. Though she was upset that Robin did not feel the need to crash her date, she also seemed to be coming to terms with the apparent fact that her feelings might not be reciprocated with the same enthusiasm.
Later on, Julie's talk with Mikako left her feeling guilty as she felt that she may have caused a rift between Masaki and Mikako to soothe her feelings. She then talked to Robin, claiming that she was unsure what his 65% meant, though she admitted that he was perhaps the only one she would ever give her heart to while on the show. As Julie struggled with her feelings of regret, betrayal, and heartbreak, Robin approached and gave her a photograph from the group's trip to Mount Fuji. He claimed that he loved her smile and did not like the fact he had rarely seen her smile since that day. He then claimed that he would only dedicate himself to Julie and would show the same with his actions.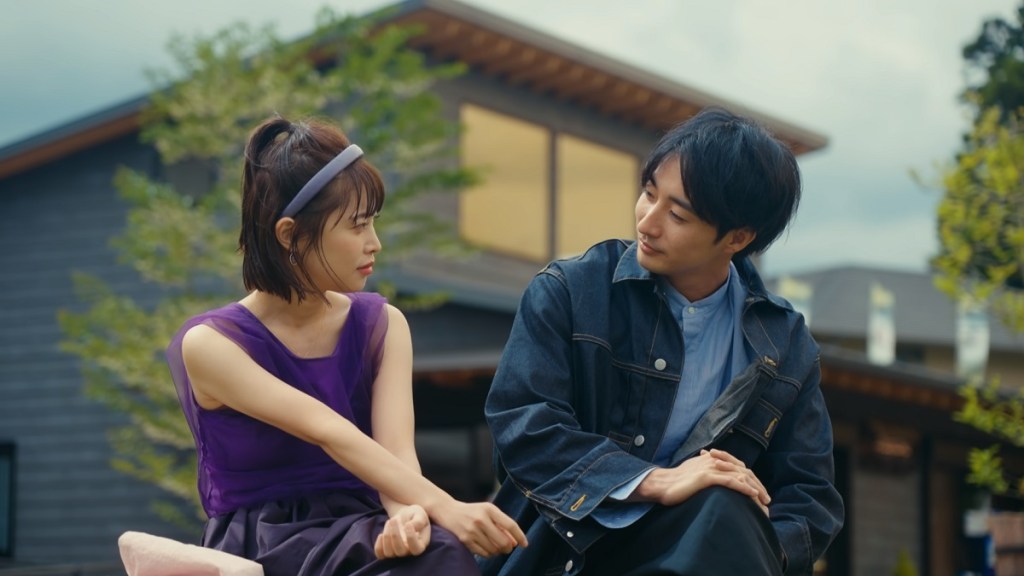 Struggling with conflicting emotions, Julie broke down and was unsure how to proceed with things. Her conversation with Honoka Nishimura was not one of her proudest moments when the latter approached her to talk about Julie's relationship with Riobin, though the two women were able to sort out their conflict calmly sometime later. As the final confessional approached nearer, Robina asked Julie on a private date. She embraced this opportunity with open arms, knowing this might be their first and last date together.
For their final date, Robin conducted a photoshoot with Julie as his muse, claiming that this was an activity that he had always wanted to do with someone he cared for deeply. The tender moment only made Julie's confession of being a wolf even more heartbreaking when Robin expressed that he had come to care deeply for her during the final confessional. However, as Julie started to walk away, Robin hugged her from behind and thanked her for all the love she had shown him. It was then revealed that following their private photoshoot, Julie had sung a beautifully heartbreaking song for Robin called "Don't Run Out of Love" to express everything she could not.
Where is Julie Now?
As of writing, Julie or Ju!ie does seem to be doing well in her life. The reality TV star is an accomplished musician who learned that art in China and has earned quite a name for herself. She is fluent in Japanese, Chinese, and English, something that is reflected in her work as well. Her latest song, "What is Love?" was released on December 7, 2022, and its music video has over 43K views on YouTube. She is also quite popular on Instagram, with over 163K followers on the social media platform.
Additionally, Julie is known for working as a model and has partnered with many brands in the past, representing them in different fashion shows. As for her connection with Robin Furuya, neither of the two has shared any update about whether or not they may have rekindled their connection post-production, though that has not stopped their biggest fan from hoping that the two might soon get together.
Read More: Are Masaki and Mikako From Is She the Wolf Still Together?