'10 Minutes Gone' is a crime thriller movie quite literally about the 10 minutes that get erased from a man's memory. Directed by Brian A. Miller, it features action-packed performances by Michael Chiklis and Bruce Willis. It revolves around Frank (Chiklis), who has never failed at a single robbery, but things don't go in his favor during his recent heist. His brother is killed, he is knocked unconscious, and 10 minutes of the mayhem are wiped out of his memory. But his problems don't end here. His boss Rex (Willis), couldn't care less about Frank's circumstances and would go to any lengths to extract his money.
Locations are a crucial element of most action movies because they elevate the scenes with their complexities. The audience is hooked on a film that intelligently uses terrain where the characters navigate and interact with each other in a way that builds tension, and '10 Minutes Gone' is one such film. If you're intrigued by the stunning visuals of the fast-paced film and are wondering where it was shot, you're at the right place. Here's everything you need to know about the filming sites!
10 Minutes Gone Filming Locations
'10 Minutes Gone' was primarily filmed in Ohio, particularly in Cincinnati and likely in Columbus. As per reports, the production team also taped a few shots in the states of California and Georgia. Principal photography commenced in early September 2018 and concluded in a few days toward the end of the month. It has been reported that the shooting was reportedly completed in less than two weeks, and Bruce Willis shot all his scenes in a single afternoon at the hotel where he stayed at the time.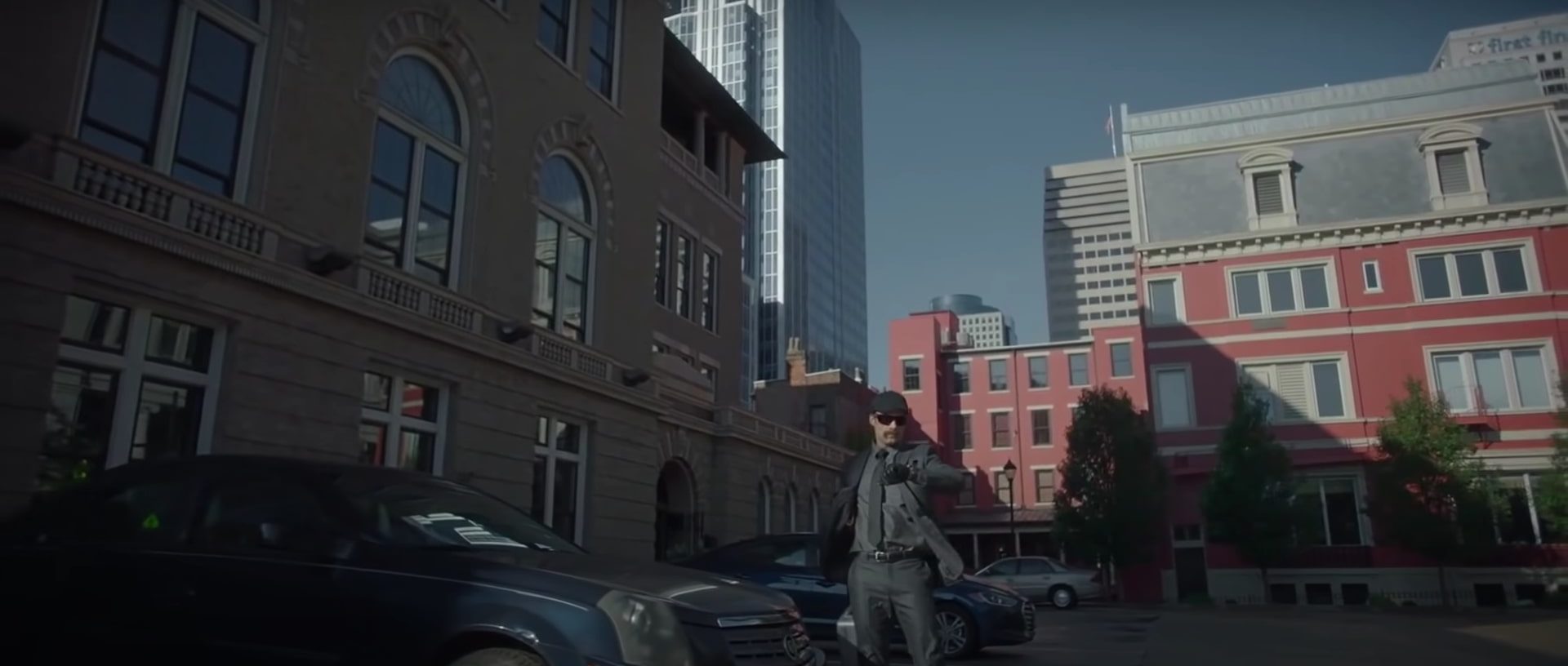 Interestingly, in one particular scene, where the characters discuss Rex, a poster appears in the background from 'Half In The Bag: The Bruce Willis Fake Movie Factory,' which is an episode that discusses all the action movies he does throughout the year. It's funny to see filmmakers take slight jabs at themselves and their actors in such a fashion. Now, without further ado, let's dive into the specific locations that served as shooting sites for the action film!
Cincinnati, Ohio
'10 Minutes Gone' was shot extensively in the city of Cincinnati in Hamilton County, Ohio. Director Brian A. Miller loved the architecture and waterfront of Cincinnati and has filmed a couple of his action films in this city. A shooting sequence in the movie was recorded in Benham Alley, squeezed between Race Street and Elm Street. The employees working in a nearby office building, 312 Elm, reportedly received emails to warn them about gunshots that would be heard during the filming. It is believed that was done considering the fact that a real-life mass shooting occurred in the area on September 6, 2018.
During the process of filming, the crew was settled in the Guilford building's parking lot, likely to shoot some more scenes during the weekend. This establishment is near Residence Inn and Lytle Place, at 421 East Fourth Street. The team also temporarily closed Fourth Street at Broadway to film a few scenes. The famous 2,500-seat Taft Theatre on 317 East 5th Street also served as a shooting site for the film.
Columbus, Ohio
According to production reports, the cast and crew also visited Columbus, the capital city of Ohio for the purpose of capturing a few scenes for '10 Minutes Gone.' It wasn't the first time Bruce Willis traveled to Ohio for work as the state has also hosted the production of a few of his films, namely 'Mauraders' and 'Reprisal.' It seems that the filming department loved the vibe of Ohio, and who could blame him? The place is bustling with artists and innovations, which drives one to be in their full creative force throughout the year.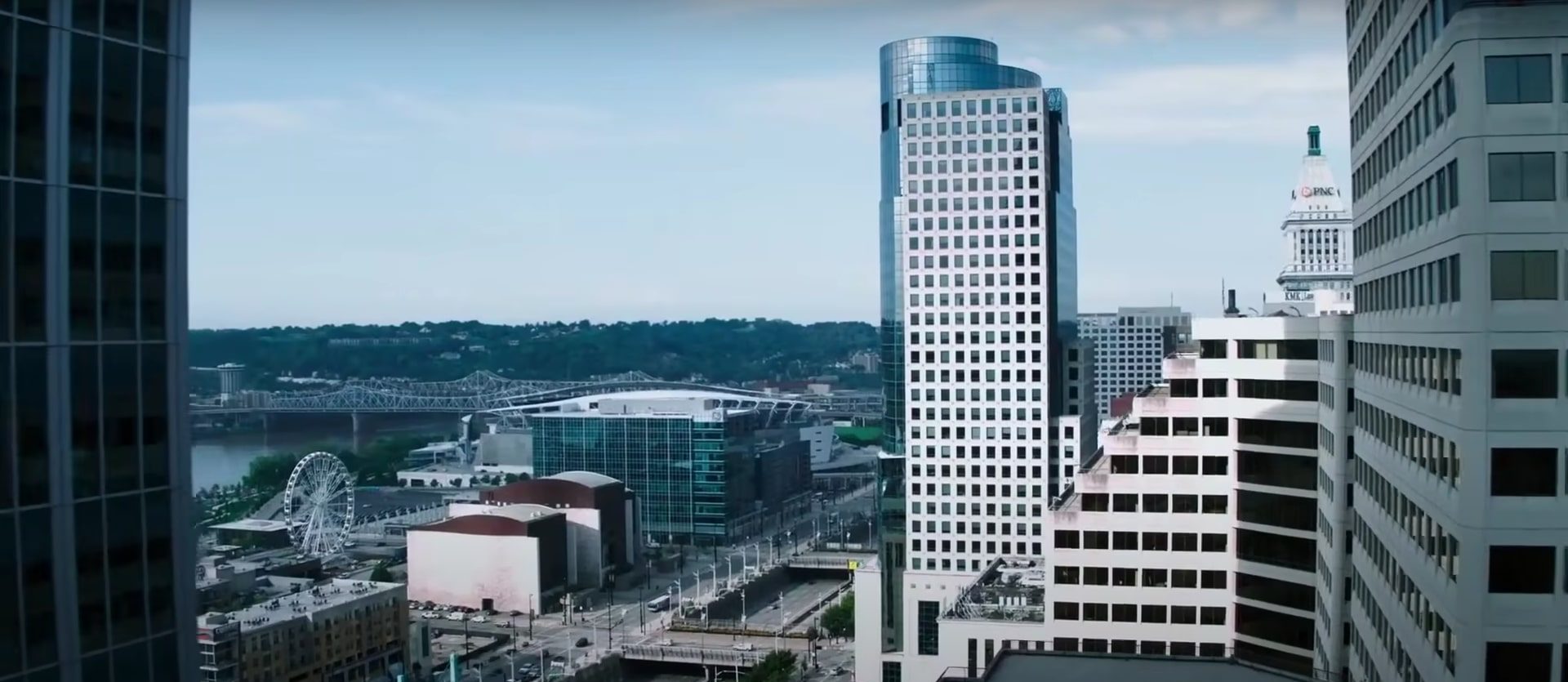 Savannah, Georgia
It has also been reported that a few scenes of the action thriller movie were captured in Savannah, a coastal city known for its rich history, unique culinary ventures, historic district, antebellum architecture, and charming Southern landscape. The city has also served as a filming site for several movies and shows throughout the year, some of which are 'Ford V Ferrari' and 'Forrest Gump.'
Los Angeles, California
Packed with seasoned technicians, first-rate and advanced production facilities, and stunning locations, Los Angeles is the home of Hollywood and the hub of pop culture. It's a perfect spot for filming action movies like '10 Minutes Gone.' Thus, it is not a surprise that a few sequences of the Bruce Willis starrer was likely taped in the City of Angels, particularly in the Big Bear Lake city in the heart of the San Bernadino National Forest in San Bernardino County. Over the years, films and shows like 'Top Gun: Maverick,' 'Tom Clancy's Jack Ryan' 'Bullet Train' and 'Everything Everywhere All at Once' were shot in LA.
Read More: Best Crime Movies Ever Made