You might be somewhat of a passionate traveler yourself, however, absolutely no amount of diligent travel planning can ever prepare you for the inevitable—natural disasters, lost belongings, political breakdowns, and of course, a vampire apocalypse (you never know!). Shot in the most desolate locations that are redone with endless trails of corpses, movies and shows like 'The Walking Dead' and 'I Am Legend' take us through a dystopian world that are straight out of our nightmares. Netflix's new series, 'V-Wars', which stars Ian Somerhalder from the 'Lost' and 'Vampire Diaries' fame, does the same and takes you through a tragic war-torn world that is brimming with mayhem.
The sci-fi horror drama series has been created by William Laurin and Glenn Davis and has been adapted from Jonathan Maberry's graphic novel that goes by the same name. It is set in a world where, after the dire impact of climate change, a glacier starts melting down and sets-loose a viral epidemic that quickly dawns over the entire population of the world, turning people into ruthless blood-sucking beasts.
As the world slowly begins to transform under the influence of this virus, Dr. Luther Swann, the main protagonist, notices that even his close friend, Michael Fayne, has been affected by it. While Fayne rises to become one of the leading forces of the vampires and plots to take over the entire world, Luther, along with his wife, must find a way to reverse the effects of the epidemic before it's too late.
From older classics like 'Bram Stoker's Dracula' to modern-day banalities like 'Twilight', Vampires, as creatures from ancient folklores, have been exploited for decades now and have been visually represented in every shape and form. But what makes 'V-Wars' stand out from the vast plethora of Vampire shows and movies is how it brings in elements of sci-fi to the genre and perfectly helms all of it with the perfect backdrop of impoverished human colonies.
Since it revolves around blood-thirsty predators, it does not shy away from the portrayal of gory action scenes that are rendered with intricacy. But along with that, what makes it a thrilling experience for the viewer is its frenetic cinematography that involves stark images of a world ruled by vampires. So if the mise-en-scène left you completely rapt, here is everything you need to know about its filming locations.
V-Wars Filming Locations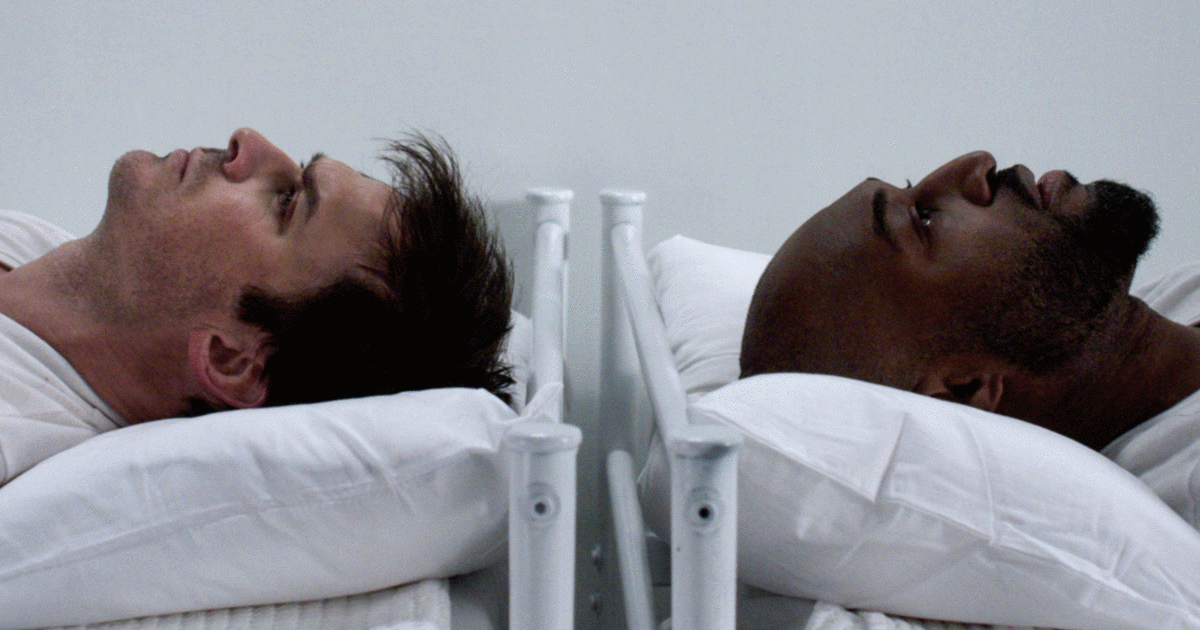 'V-Wars' portrays an enlightening setup of what the world would look like if it ever existed with humanity on the brink of extinction. From its portrayal of unforgiving dimly lit streets where the vampires feast on the dead to its depiction of brutal wars between the two opposing forces, 'V-Wars' creates the perfect palette of dull shades that immerse you into its bleak scenery of the Great White North.
Sudbury, Ontario, Canada
According to reports the principal photography of the series first began in Sudbury in late June, 2018. Northern Ontario has been experiencing a film-shoot boom lately. So it comes as no surprise that the location was chosen as the primary setup for 'V-Wars.' The show features several scenic sights from the Urban Delights of Sudbury. But don't be surprised if you catch sight of your own favorite vibrant location with a hefty inky backdrop.
From 'Letterkenny' to 'Cardinal', over the years, Scott Thum has taken the lead on the construction for the sets of many major productions in Sudbury. A carpenter by profession, Thum has also coordinated the construction for the 'V-Wars' set in Sudbury. Being a local, he claims that several top-tier projects have now been completely transforming the phase of the entire city and have been giving a myriad of job opportunities to locals as well.
Cambridge, Ontario, Canada
Most of the street scenes in the series have been shot in Cambridge. Reportedly, even a bridge somewhere in Cambridge was closed down for the filming of the series. The crew of the series had even warned officials about some extremely disturbing scenes and special effects. Our best guess is that this bridge is the Galt's Main Street Bridge, which has been also used as a filming location for Hulu's award-winning drama 'The Handmaid's Tale.'
Toronto, Ontario, Canada
The principal photography of 'V-Wars' wrapped up in Toronto, Ontario in October, 2018. The city of Toronto gives directors a bang out of their buck by remarkably morphing itself into a myriad of cities of America. Think about it. If it can be transformed into a city that is run by mere video game characters in 'Pixels', portraying it as a dystopian metropolis in 'V-Wars' shouldn't be that big of a deal. Probably, after watching the series, you might even start perceiving some major landmarks of the city with a cinematic disguise.
After the end of its filming, Ian Somerhalder expressed his gratitude towards his entire filming team on Instagram and also talked about how he and his team had to work through several hot Sudbury days and freezing Toronto nights to make this project a possibility.
Apart from being drenched in dreary backgrounds, the series also explores the political and social state of the world by reflecting on the perspective of each of its characters. This further engrosses you into the panic-stricken psyche of its characters and makes your overall viewing experience a lot more thrilling.
To sum things up, 'V-Wars' walks you through the arid landscapes of the most terrifying war ever known to man. While doing this, it ventures within the vast borders of the backcountry solitude and bustling streets of Ontario. The visual representation of vampires might have been cashed-in on by several films and T.V shows, but the Vampires hunting grounds have surely never been this enthralling. Make sure you check out 'V-Wars' on Netflix.
Read More: The Mandalorian Filming Locations