Paramount+'s 'Rabbit Hole' is an action thriller series created by John Requa and Glenn Ficarra. It revolves around John Weir, a master of deception who ventures on a path to stop an all-powerful criminal from toppling the country's democracy. However, John must overcome several threats along the way and carefully place his trust in his allies to prevail. Given the dangers of his job, John must cut all ties with his ex-wife and son, especially after becoming a wanted fugitive. However, the season 1 finale delivers a clever twist about the identity of John's ex-wife that completely changes the game. If you are looking for answers about John Weir's ex-wife in 'Rabbit Hole,' here is everything you need to know! SPOILERS AHEAD!
Who Is John Weir's Ex-Wife?
John Weir is the protagonist of 'Rabbit Hole,' and actor Kiefer Sutherland ('Designated Survivor') essays the role. In the series, John is a master of deception who is skilled in corporate espionage. As a result, corporate entities seek his help to gain an advantage over their competitors. As a result, John treads dangerous waters and has several powerful enemies, including Crowley, who he has been trying to take down with the help of his father. Dr. Ben Wilson (Charles Dance). Given the nature of John's job, it is no surprise that his marriage with his wife has ended. They now live separately, meeting only occasionally to discuss matters relating to their son, Sam.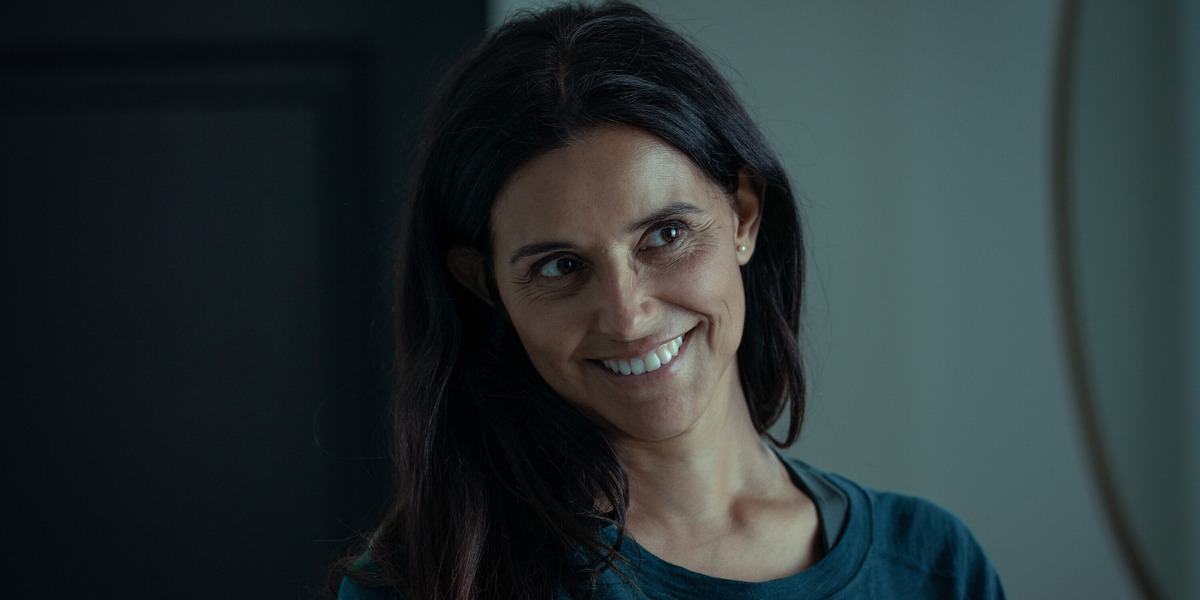 In the series premiere episode, we are introduced to John Weir's ex-wife, Olivia 'Liv' Bonen. Actress Alexandra "Alex" Castillo essays the role of Liv Bonen in the series. Castillo is a Chilean-Canadian actress who gained recognition for her performances in shows such as 'Heartland,' 'Murdoch Mysteries,' and 'Lucky 7.' However, Castillo is arguably best known for her role as Gloria Cruz in the superhero drama series 'DC's Legends of Tomorrow.' Castillo appears as Liv in a recurring capacity during the first season of 'Rabbit Hole.'
After making a few sporadic appearances n the first half of season 1, Liv appears in a penultimate episode, titled 'Gilgamesh,' wherein she informs John about a parcel sent to him by Miles Valence. John has ridden Liv and Sam's existence from his father, hoping it will help him save them from Crowley. Moreover, when John is accused of murdering Edward Homm, he cuts all contact with Liv and Sam to protect them from getting embroiled in the conspiracy.
In the season 1 finale, titled 'Ace in the Hole,' Ben is tasked with taking Liv and Sam to a safe house while he tries to take down Crowley. However, Ben and Liv are captured by Crowley, who uses them to threaten John and foil his plan. John reveals that his ex-wife was once kidnapped by one of his competitors, and he enlisted the help of a female mercenary to save her. However, his wife hasn't spoken to him since. As a result, the woman we have known as Liv since the first episode is an imposter.
Furthermore, she turns out to be the mercenary John had recruited to save the original Liv. The fakeout plan turns out to be John's ace in the hole as he correctly anticipated Crowley going against his family. However, by planting an imposter, John superspies Crowley and the mercenary helps John turn the tide of his battle with Crowley. Ultimately, Crowley is defeated, and the fake Liv plays a major part in his downfall. Meanwhile, the real Liv is likely safe elsewhere, and we do not receive an update about her whereabouts until the end.
Read More: Did John Kill Ben? Is Charles Dance Leaving Rabbit Hole?