Paramount+'s '1923' is a Western drama series that tells the story of the Dutton family's courage as they fight several threats to protect their home, the Yellowstone Ranch. The series provides the Duttons with an equally menacing foe to face off against in the form of Donald Whitfield, a business tycoon hell-bent on taking away the Dutton family's land. However, two young women, Lindy and Christy, inadvertently find themselves roped into Whitfield's nefarious schemes and overtly obscene behavior. As Whitfield engages in some truly torturous actions with Lindy and Christy, viewers must be looking for clarification about his actions. If you are looking for answers about who plays Lindy and Christy and why Donald Whitfield is torturing them in '1923,' here is everything you need to know! SPOILERS AHEAD!
Who Plays Lindy and Christy in 1923?
Lindy and Christy are introduced in the seventh episode of '1923,' titled 'The Rule of Five Hundred.' In the episode, the Duttons and Sheriff McDowell (Robert Patrick) ride into the town to arrest Banner Creighton (Jerome Flynn) for attacking the Dutton family. Meanwhile, Banner is enjoying his new luxurious lifestyle courtesy of business tycoon Donald Whitfield. In his house, we meet two prostitutes, Lindy and Christy. However, Banner is arrested, forcing the women to remain behind at his house until Donald Whitfield's arrival.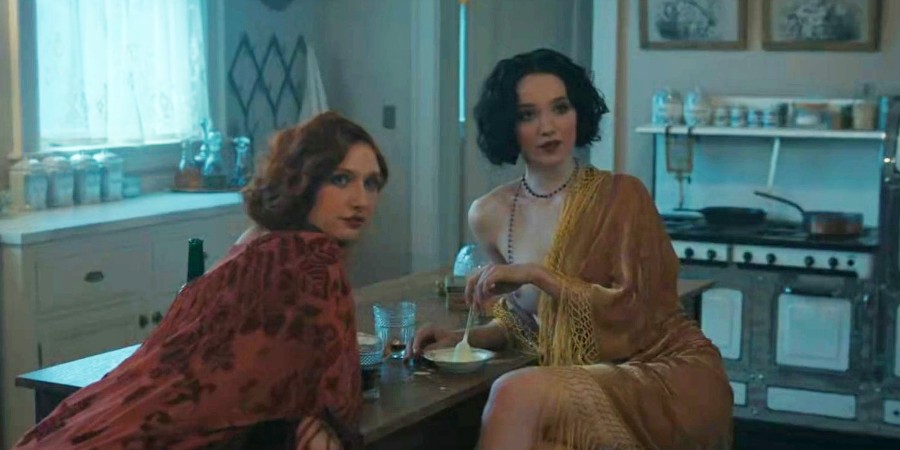 In the series, actress Madison Elise Rogers essays the role of Lindy. She was born in Memphis, Tennessee, on January 30, 1997. After acting in several plays from a young age, Rogers moved to Los Angeles to pursue a full-time career as an actress. She is known for her performance as Young Sage Callaghan in the TV movie 'Still Single.' On the other hand, actress Cailyn Rice portrays Christy in the series. Rice was born and raised in Portland, Oregon, before moving to Los Angeles at 18. She is an actress, dancer, and model, mainly known for her role in the 2021 thriller film 'Seal of Desire.' Both Rogers and Rice appear in the first season of '1923' in a recurring capacity, marking their first major television credit.
Why Is Donald Whitfield Torturing Lindy and Christy?
Timothy Dalton's Donald Whitfield serves as the secondary antagonist of the show's first season but quickly becomes the true mastermind. Whitfield is interested in the Dutton family's Yellowstone Ranch as their land possesses mountains he wishes to harness for mining. Therefore, he teams up with Banner Creighton to achieve his goal of taking away the Dutton family's land. As a result, Whitfield's interest in two seemingly normal and unharmful sex workers from town seems a tad odd at first sight. In the seventh episode, Whitfield instructs his lawyer Chadwick Benton to bail Banner out of prison following his arrest.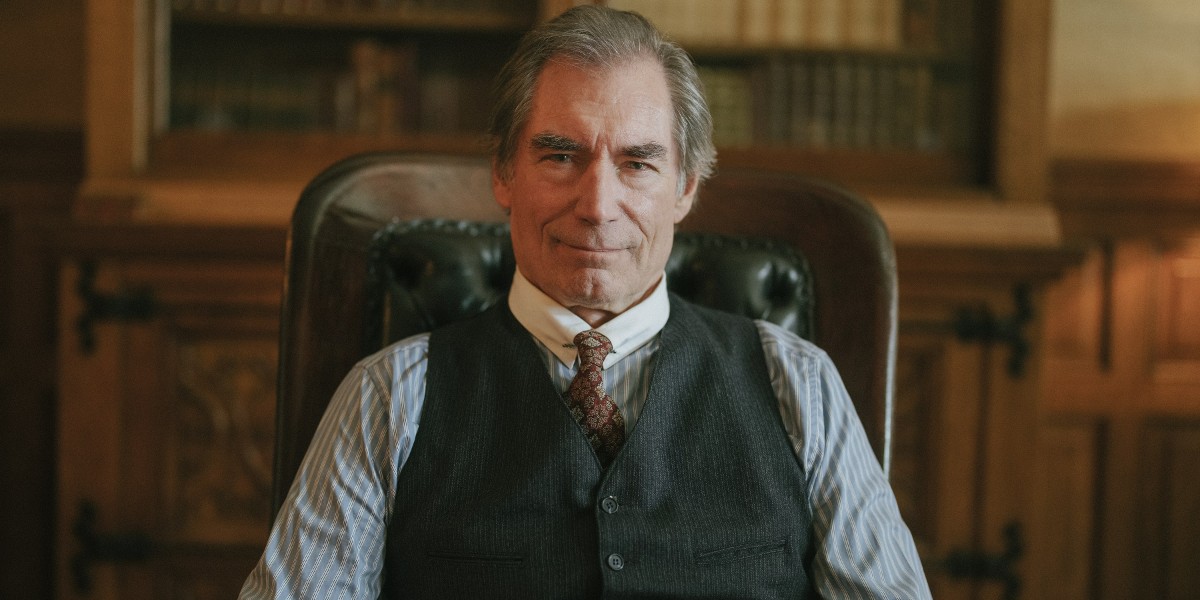 Meanwhile, Whitfield heads to Banner's home to deal with Lindy and Chirsty. Initially, he tricks them into thinking he is paying for their services. However, Whitfield soon starts performing BDSM on the woman. In the season finale, titled 'Nothing Left to Lose,' Christy and Lindy are still confined to Banner's house, and Whitfield continues to torture them with his actions. While the reasons behind Whitfield's actions are unclear, Lindy and Chirsty are likely a part of his plan to defeat the Duttons.
Later in the finale, a conversation with Cara Dutton establishes Whitfield as an opportunist who does not think emotionally. He is lecherous and cruel, and his torture of Lindy and Christy may be a depiction of the same. Simply put, it is beyond a person like Whitfield to torture the women for pleasure or simply because he holds power to do so. Ultimately, whether Lindy and Christy are part of Whitfield's greater plan to take down the Duttons and steal their land remains to be seen in the show's second season.