Paramount+'s '1923' concludes its first season with an enthralling eighth and final episode. The episode titled 'Nothing Left to Lose' sees Spencer Dutton (Brandon Sklenar) and Alexandra (Julia Schlaepfer) continuing their journey to Montana. At the same time, the situation at Yellowstone Ranch goes from worse to dire. Jacob Dutton (Harrison Ford) comes face-to-face with Donald Whitfield (Timothy Dalton), setting the stage for a classic Western showdown. However, the finale leaves plenty of questions unanswered. Therefore, viewers must be curious to learn about the Dutton family's fate. Without further ado, allow us to break down the shocking ending of '1923' season 1! SPOILERS AHEAD!
1923 Finale Recap
The eighth episode, titled 'Nothing Left to Lose,' opens with Father Renaud meeting Marshal Thomas as the latter investigates the disappearance of Teonna Rainwater following the murders of Sister Alice and Sister Mary. After checking out the crime scene, Marshal Thomas asks Father Renaud to accompany the Marshals on the quest to track down Teonna. Meanwhile, Teonna reunites with her father, Runs His Horse, and Hank's son, Pete, following Hank's death. The trio continues their journey down South to save Teonna from the Marshals.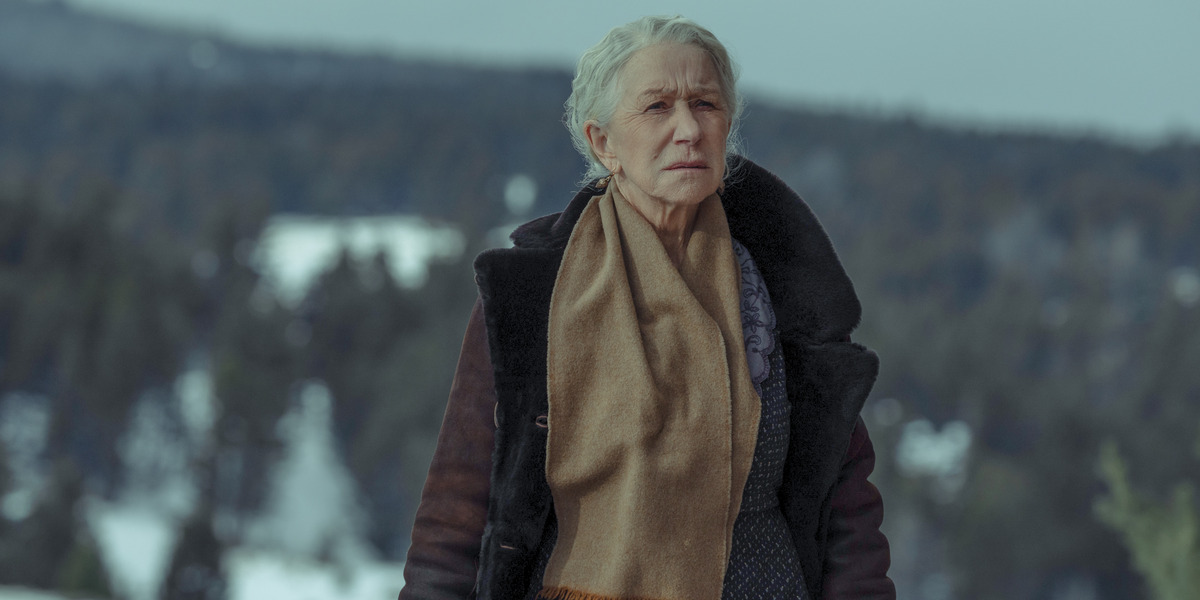 The Yellowstone cowboys, led by Jacob Dutton, arrive in town to attend the hearing of Banner Creighton's case. Banner is defended against charges of manslaughter and attempted murder by Donald Whitfield's lawyer, Chadwick Benton. While the judge sets a date for a bail hearing, Benton convinces the judge that Jacob is also at fault for murdering Banner's fellow shepherds. As a result, the judge releases Banner without bail, and he walks free. However, before leaving, Banner openly challenges Jacob to a fight to settle their differences.
At the Strafford Ranch, Banner and Whitfield discuss their next plan against the Duttons. Whitfield explains to Banner that they must act smartly while Banner wants to settle his score with Jacob. However, it could put Banner in jail, and Whitfield wants them to take away the Dutton family's land without causing any more legal complications. Later, Whitfield tortures Lindy and Chirsty, the two prostitutes hired by Banner, while seemingly preparing them for a bigger play.
Jacob visits the local band and seeks a loan using his cattle as collateral to survive the winter. However, the baker refuses to provide a loan as the cattle industry is no longer a bankable asset. The banker proposes Jacob take a mortgage on his land and repay the debt at a small interest rate over the next thirty years. However, Jacob prides himself in not having a mortgage on his house and does not want to push debt on his family. As a result, he refuses the offer.
Meanwhile, Zane takes some time from his ranching duties and visits his family. He is married to Alice, an Asian woman, and the couple has two children. However, Whitfield's spy follows Zane and finds his family. He tells the local police, who arrive at the family's house and arrest Alice as it is illegal for her to marry a White man. Zane tries to protest, but the police knock him out before dragging Alice away. At the Yellowstone Ranch, Elizabeth suffers from a miscarriage and loses her baby, but Jack comforts her. Whitfield visits the Duttons and reveals he has paid their property tax entitling him to the land's deed if Jacob fails to repay him.
Elsewhere, Spencer and Alexandra board the RMS Majestic on their journey to England, but Alexandra worries about her ex-fiancé, Aruther's presence on the ship. Alexandra reunites with her friend Jennifer and reveals she is married to Spencer. During dinner, Arthur feels insulted by Alexandra and Spencer parading as a couple and challenges Spencer to a duel. Spencer turns down the challenge at first but decides to fight after Arthur insults Alexandra. The duel ends with Spencer throwing Arthur off the ship in self-defense as Arthur draws a gun. Spencer is arrested by the ship's authorities and incarcerated as none of the witnesses speaks in his favor.
1923 Finale Ending: Will Spencer and Alexandra Reunite?
In the episode's final moment, Spencer and Alexandra are separated from each other. After Spencer's duel with Arthur, he is arrested and imprisoned. On the orders of Alexandra's father, the Duke of Sussex, Spencer is removed from the ship while Alexandra is trapped in her cabin. However, Jennifer tells the truth to Captain Hurley and ensures Spencer is released from imprisonment. Captain Hurley informs Spencer of the circumstances and forces him to leave while Jennifer frees Alexandra from her cabin.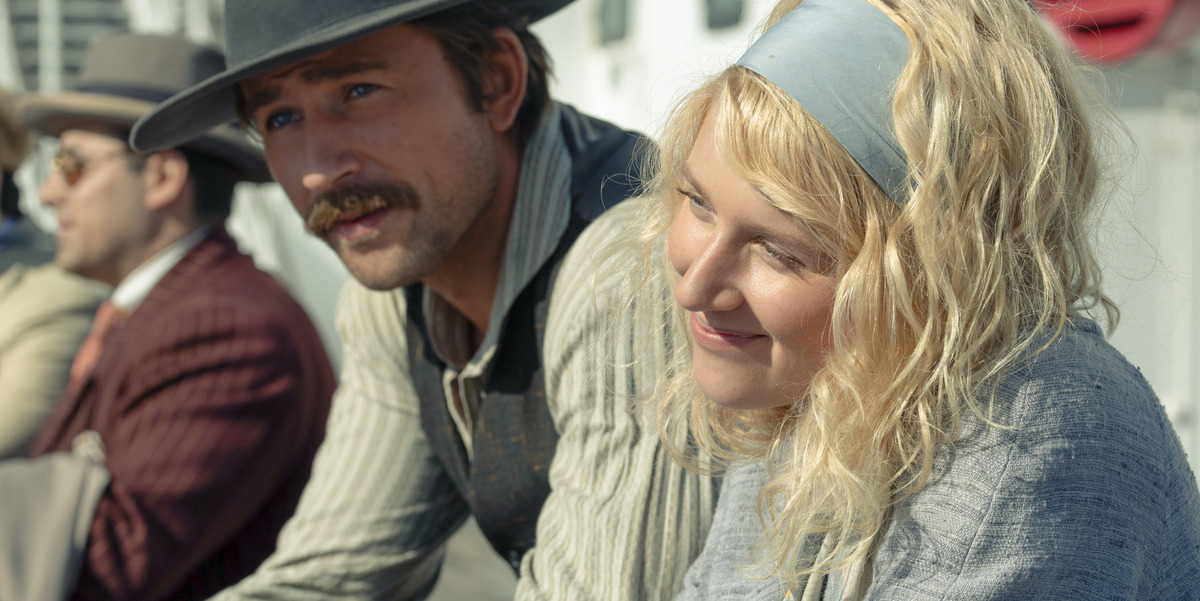 The episode ends with Spencer and Alexandra professing their love while Spencer is taken to the port in a boat. Alexandra and Spencer are separated but promise to find a way back to each other. Alexandra promises to see Spencer in Montana. However, Alexandra will likely be taken back to her family. Meanwhile, Spencer's family in Montana is in dire need of him. Therefore, Spencer does not have time to rescue Alexandra by going to London. As a result, Spencer and Alexandra will have to trust each other and head to Montana. Given Spencer and Alexandra's undying love for each other, it is safe to say they will reunite.
Will the Duttons Lose the Yellowstone Ranch?
The episode's final act also features an exciting confrontation between Jacob Dutton and Donald Whitfield. The business tycoon's arrival on Yellowstone Ranch causes an upheaval in the Dutton family. However, the two factions draw guns on each other before Whitfield explains that he comes in peace. Whitfield reveals that he has paid for Jacob's property tax. Jacob has failed to pay the first installment of the bi-yearly tax, and with Whitfield paying the dues, he is entitled to the Dutton family's land. The only war for Jacob to save his family's land is by repaying Whitfield before the year's end.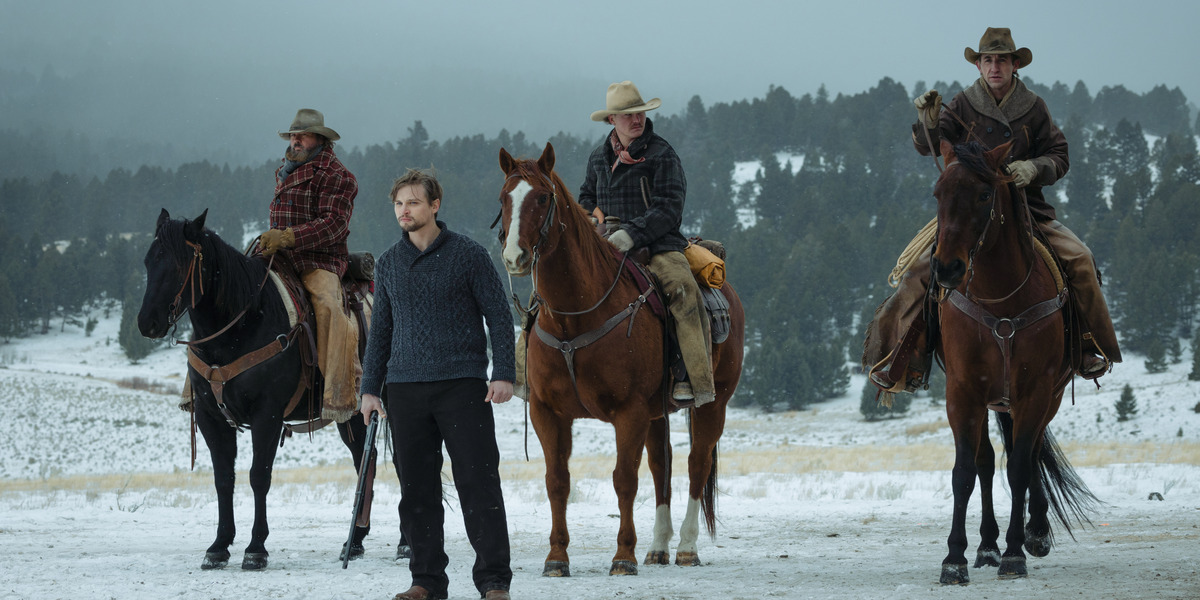 The ending ups the stakes, and the Dutton family's survival is questioned. However, with Spencer on his way home, there is still some hope for Jacob and Cara to save the Yellowstone Ranch from the lecherous hands of Whitfield. Based on the Dutton family's story in 'Yellowstone,' it is certain that they will not lose the Yellowstone Ranch in this generation. However, it remains to be seen at what cost the Duttons family's survival will come. Nonetheless, if the Duttons present a united front to Whitfield and his schemes, they will prevail in this fight.
Will Jack and Elizabeth Have a Baby?
The finale does not end without delivering another tragedy to the Dutton family. Earlier in the season, the Duttons face the tragic loss of John Dutton and his wife, Emma Dutton. Their deaths trigger a conflict between the Duttons and Banner that puts them in a dire situation. In the finale, Elizabeth and Jack lose their baby due to a miscarriage. The news of Elizabeth's pregnancy was the silver lining of the Dutton family's ongoing crisis.
Moreover, Elizabeth fears she will never become a mother. Viewers are already aware of the complicated nature of the Dutton family tree. Elizabeth and Jack's son is believed to be John Dutton Jr, the father of Kevin Costner's John Dutton. However, Jack urges Elizabeth to find a new purpose in life and compares her to Cara. Therefore, Jack and Elizabeth may find a way to raise a child. Whether that child is their own or someone else's remains to be seen.
Read More: 1923 Episode 7 Recap and Ending, Explained