Paramount+'s '1923' is a Western drama series that primarily focuses on the plights of the Dutton family. In the series, Teonna Rainwater faces her own struggles after escaping the horrors at the Catholic School for Native Americans. She is forced to go on the run and faces dire circumstances with the US Marshals hunting her down. Amidst the threat, Teonna gets a silver lining after forming a friendship with Pete, who along with Teonna's father, comes to save her. The season finale hints at a romantic future for Teonna and Pete despite the dangerous situation they find themselves in. If you are wondering whether Teonna and Pete will end up together in '1923' season 2, here is everything you need to know! SPOILERS AHEAD!
What Happens Between Teonna and Pete?
Teonna Rainwater (Aminah Nieves) is a Native American girl studying at a Catholic School where she regularly faces abuse. Teonna becomes sick of facing abuse from Sister Alice and Sister Mary. As a result, she decided to run away from school. However, before leaving, she brutally murders Sister Alice and Sister Mary and goes on the run. Father Renaud sends his men after Teonna while she tries to survive in the harsh exteriors of Montana. During her escape, Teonna runs into Hank, a Native American from the Broken Rock Reservation who is a friend of her father.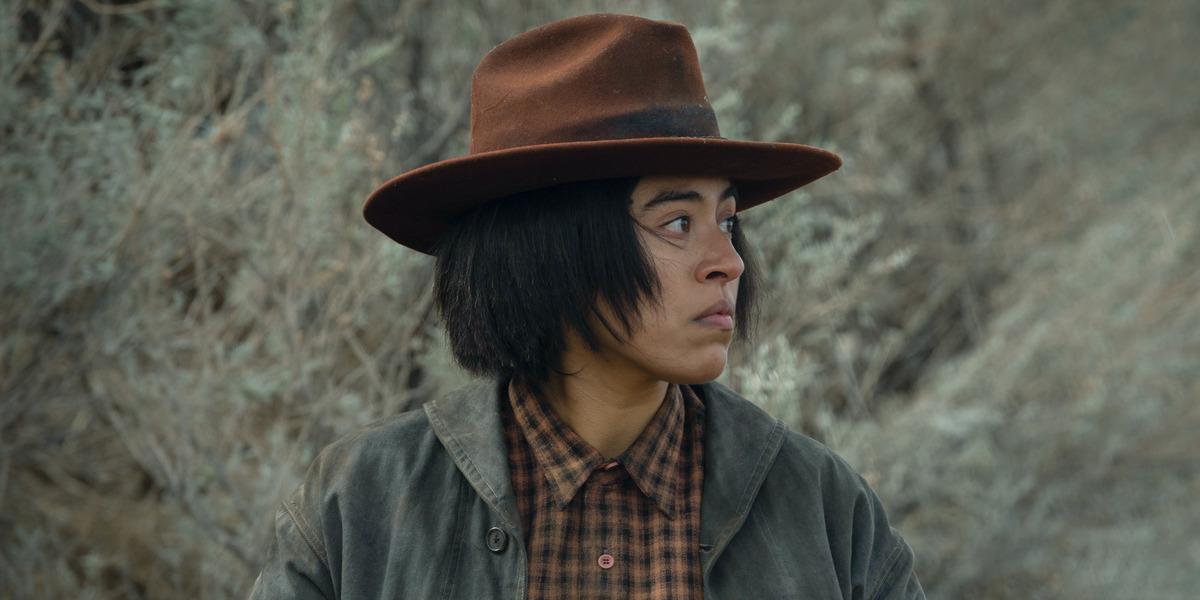 Pete is introduced in the seventh episode, titled 'The Rule of Five Hundred.' He is the son of Hank, and the latter sends Pete to inform Teonna's father, Runs His Horse, to inform him of his daughter's situation. Meanwhile, Hank protects Teonna from the priests sent to retrieve her. However, Hank dies in a gunfight leaving Teonna alone to survive. Meanwhile, Pete is captured and tortured by another priest until Runs His Horse rescues him. In the eighth episode, titled 'Nothing Left to Lose,' Teonna is rescued by Pete and Runs His Horse. However, on their journey down south to keep Teonna safe, Pete and Teonna grow close, and sparks fly between them.
Will Teonna and Pete End Up Together?
A romance between Teonna and Pete is not hinted at until the first season finale. The group of Teonna, her father, and Pete find themselves in a conflict with the priests from the Catholic School. Moreover, the US Marshals are tracking them down for murder. As a result, the group's primary focus is surviving and finding a safe place to blend in and evade law enforcement officials. However, Teonna and Pete grow close despite the dire circumstances. Runs His Horse senses the romantic tension building between Teonna and Pete and warns them not to fall in love. Instead, he wants them to focus on surviving.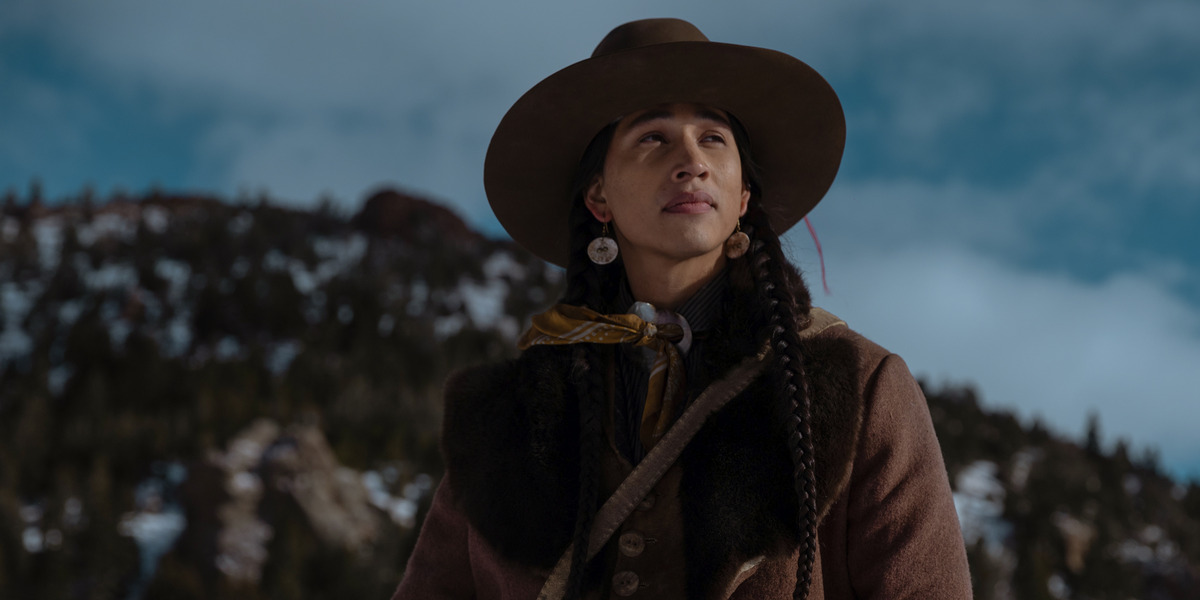 The season one finale firmly establishes a romantic future for Teonna and Pete. Teonna is a Rainwater and seems to be an ancestor of Chief Thomas Rainwater (Gil Birmingham). In 'Yellowstone,' Mo Brings Plenty is the right-hand man of Chief Thomas Rainwater. Pete is likely related to the Brings Plenty family. Thus, if Teonna and Pete end up together, it could explain Mo's fierce loyalty to Chief Rainwater since they would basically be family. As a result, Pete and Teonna's relationship could be a major reveal for the overall 'Yellowstone' universe.
Meanwhile, the only thing between Teonna and Pete's romantic union is Runs His Horse and the US Marshals. Therefore, it is likely that Runs His Horse could perish trying to save the duo from the US Marshals. Hence, Teonna and Pete's romance could be forged amidst dire circumstances giving their story a tragic but fearsome vibe. As a result, we believe Teonna and Pete could end up together while they try to evade capture. If they succeed, the duo could start a new life together in Wyoming. However, viewers will have to tune in for the show's second season to get a confirmation of Teonna and Pete's romantic future.
Read More: Who Plays Lindy and Christy in 1923? Why Is Donald Whitfield Torturing Them?