In Paramount+'s Western series '1923,' Teonna Rainwater gets tortured several times by the nuns who run her Catholic boarding school. She eventually decides to not tolerate any more torture and abuse, which leads her to kill Sister Mary and Sister Alice. After killing the two nuns, Teonna escapes from the boarding school to reunite with her father. In the seventh episode of the series, her father comes to know about her escape from the boarding school. Intrigued by the character, we have dived deep into the life of Teonna's father and whether he will find his daughter. Well, here are our thoughts regarding the same! SPOILERS AHEAD.
Who is Teonna's Father?
Teonna's father Runs His Horse is one of the prominent horsemen of the Native American reservation, located next to the Yellowstone Dutton Ranch. His wife died due to Spanish flu, which made him their daughter Teonna's only guardian. The government officials took advantage of his wife's death to consider Teonna as an orphan, despite her having a father, which led her to Father Renaud's boarding school. In the second episode of the series, Jacob Dutton asks his foreman Zane Davis to hand over the sheep herd he confiscated from Banner Creighton to Runs His Horse, which he accepts after much deliberation.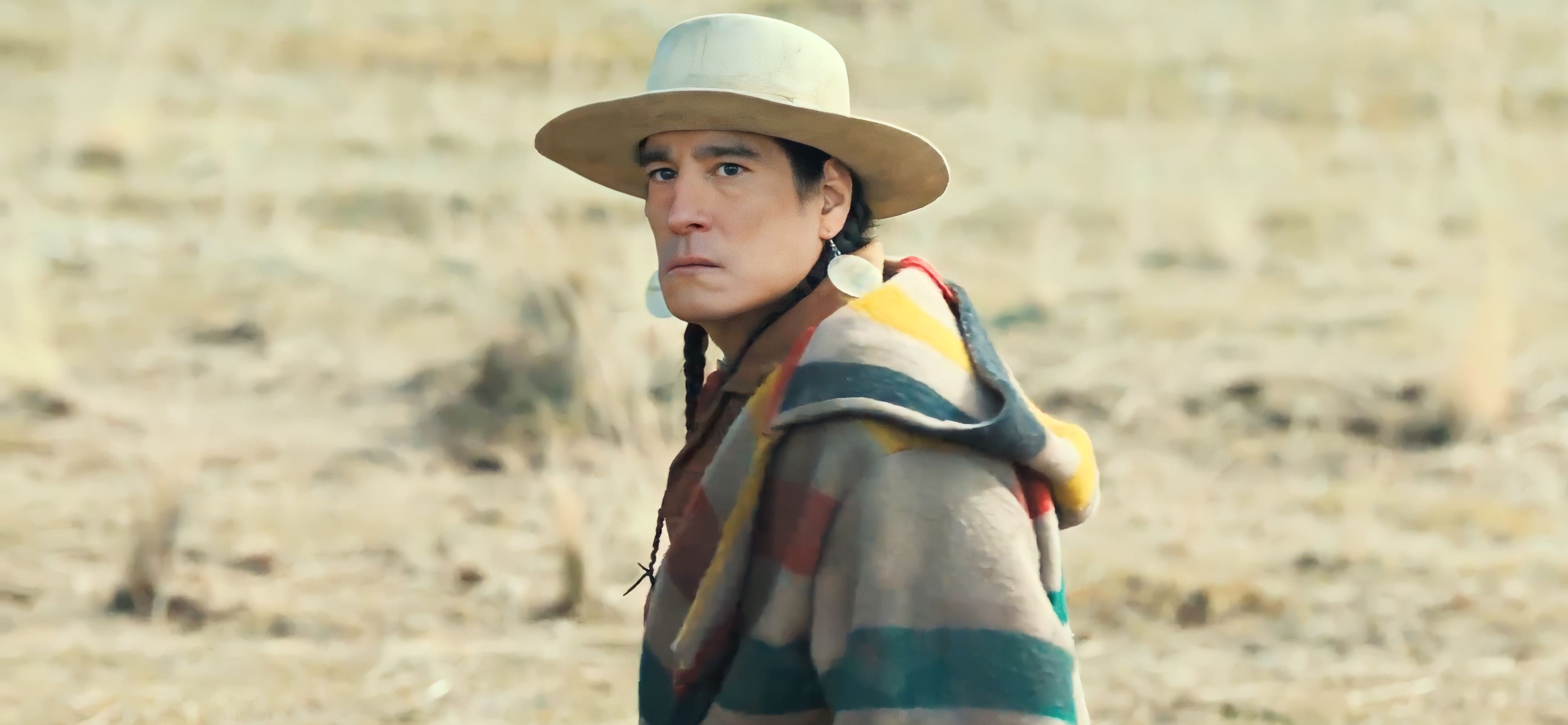 In the seventh episode, Runs His Horse checks in on his mother-in-law Issaxche, only to find her dead. He notices the prints left by the marshals and their horses to conclude that she was likely killed by officials employed by the government. Meanwhile, Hank's son Pete Plenty Clouds informs him about Teonna's predicament. Runs His Norse must have experienced and endured enough to anticipate danger, which can be how he ends up rescuing Pete from a priest who tries to kill him. He not only kills the priest but also "eats" his "soul," likely to make sure that the late clergyman will not become an obstacle in his path.
Michael Spears, a member of the Lower Brule Sioux AKA Kul Wicasa Oyate tribe, plays Runs His Horse in '1923.' He made his acting debut as a child artist in Kevin Costner's 'Dances with Wolves.' The actor also plays Comanche Trader in '1883,' Danny in 'Reservation Dogs,' Biscuit in 'The Ballad of Lefty Brown,' Micah Dullknife in 'Longmire,' etc.
Does Runs His Horse Find Teonna?
While Runs His Horse rescues Pete from a priest, the rest of the clergymen find Teonna, who tries to run away from them. Hank saves her from them by killing one and severely wounding the other. While he tries to escape with Teonna, the surviving priest kills Hank, only for Teonna to kill him in retaliation. Without Hank to protect her, it must be hard for Teonna to safeguard herself but she may succeed in hiding somewhere in the valley or the hills until her father is guided to her by Pete. Since Pete survives the attack on his life, he is expected to lead Runs His Horse to his hut. If Teonna is hiding at the hut, the father and daughter will reconcile in no time.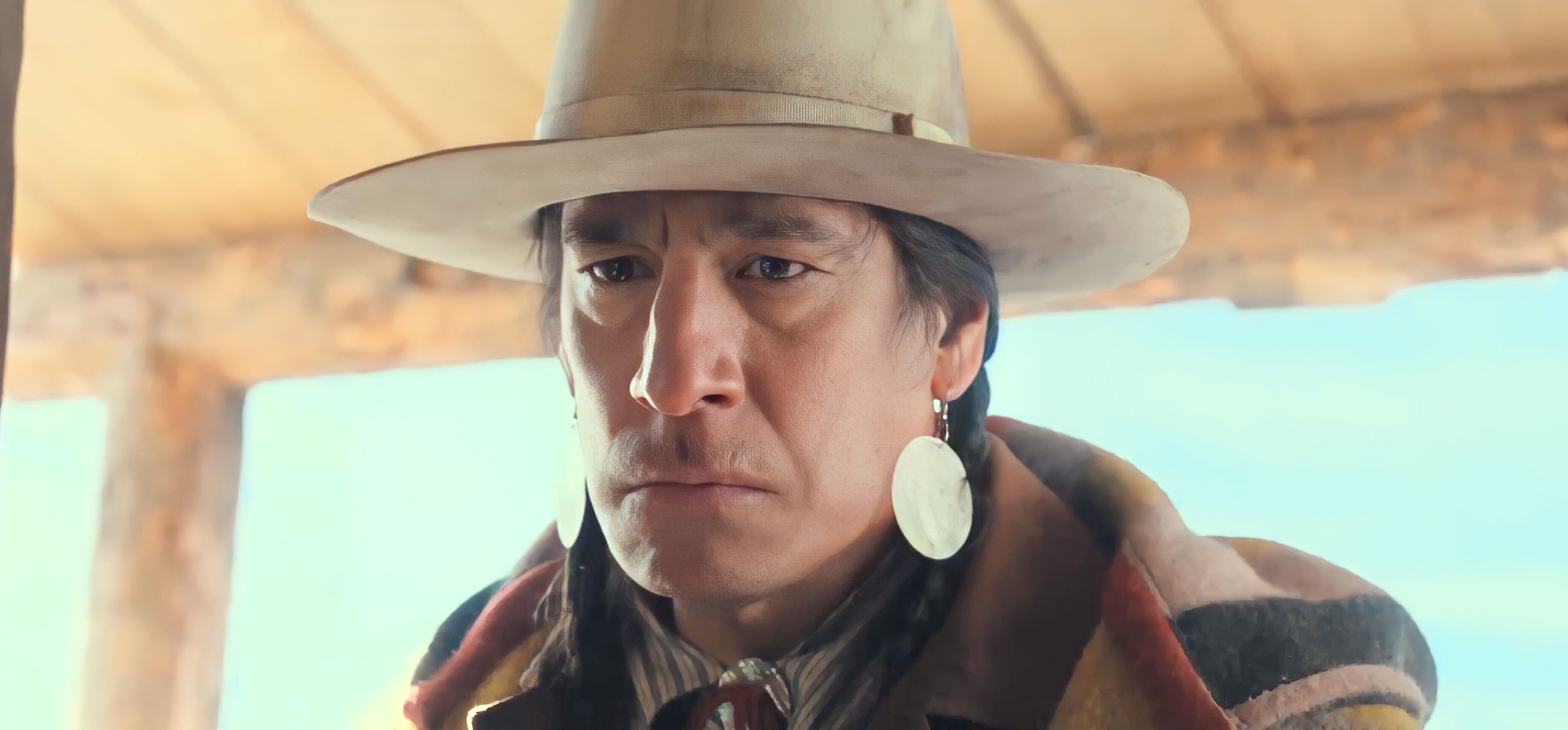 Having said that, the deaths of the two priests may have shocked Teonna enough for her to run away from the place. She may fear any official encountering the dead bodies, which may lead them to her. To avoid the same, she may run away to the reservation or even to Runs His Horse's house. If that's the case, the horseman will find his daughter soon. Teonna may not have a lot of time to reach a secure destination since two marshals are trying to hunt her down. If the marshals encounter Teonna before her father, Runs His Norse may not reunite with his daughter easily. Thus, we can hope that he will rush to Teonna since he realizes the seriousness of the predicament.