Yaya DaCosta's April Sexton is one of the most loved characters of the first six seasons of NBC's medical series 'Chicago Med.' She forms an endearing relationship with Dr. Ethan Choi, which gets threatened by her brief companionship with Dr. Crockett Marcel. April's time at Gaffney Chicago Medical Center comes to an end when she leaves the hospital upon getting accepted into a nurse practitioner program. April's sudden departure from Med, without even resolving the issues she has with Ethan, paves the way for DaCosta's departure from the medical drama. So, why exactly did the actress leave the show? Well, here's everything we can share about the same!
Why Did April Leave Chicago Med?
Yaya DaCosta left 'Chicago Med' ahead of its seventh season. "After six amazing seasons of working with some of the most dedicated people in the business, learning wild medical jargon, growing as an actor and as a person… my time as April Sexton on 'Chicago Med' has come to a close," the actress shared. "[…] I'm going to miss everyone dearly, and of course, all of you who watch the show religiously and have also become part of the One Chicago family," she added.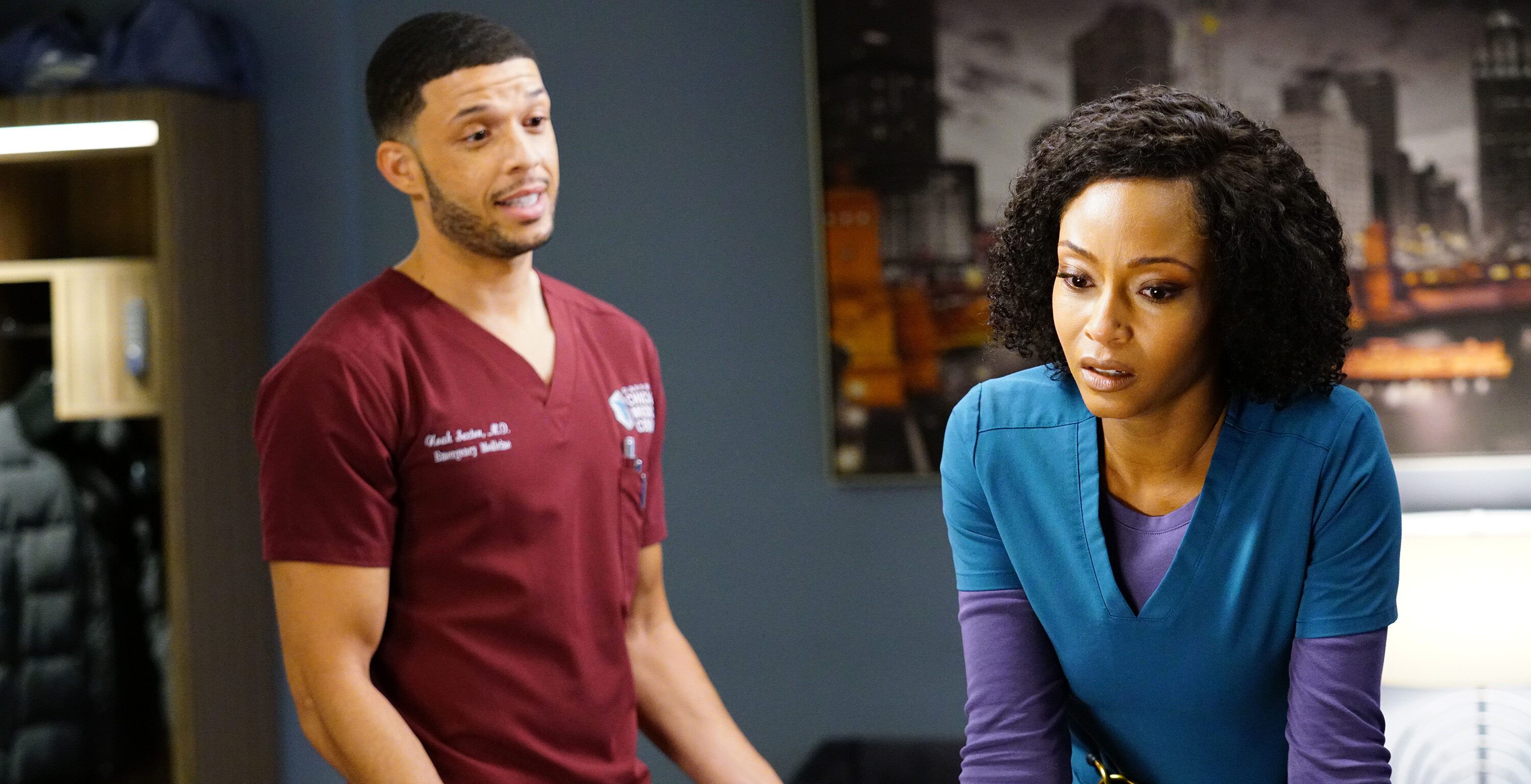 DaCosta left the medical drama to join the cast of FOX's drama series 'Our Kind of People.' "My exit from Chicago Med and the arrival of this show ['Our Kind of People'] happened really simultaneously. There isn't much to say about it. There was a window opening and a question mark as to whether I should stay or go," DaCosta said while attending a TCA panel, as per Deadline. "And in that window, I fell in love with Our Kind of People and I jumped at the opportunity to work with Lee Daniels again. I first worked with him years ago on The Butler," she added.
"The show is a dream in so many ways and it's saucy and so much fun! And there's so much about my character that I felt was really important to bring to the forefront of our discussions. We're just playing with these serious themes and we're making them fun," DaCosta added about what attracted her to 'Our Kind of People.' Although DaCosta left the medical drama ahead of its seventh season, she returned to the same in the eighth installment to wrap up April and Ethan's storyline.
Where is Yaya DaCosta Now?
After leaving 'Chicago Med,' Yaya DaCosta joined the main cast of 'Our Kind of People' to portray Angela Vaughn, a highly determined single mother who sets out to regain her family's name while focusing on a hair care line that aims to highlight the natural beauty of Black women. The show was canceled by FOX after one season in 2022. The actress then returned to the eighth season of 'Chicago Med' to feature in the first, fifth, and ninth episodes of the same.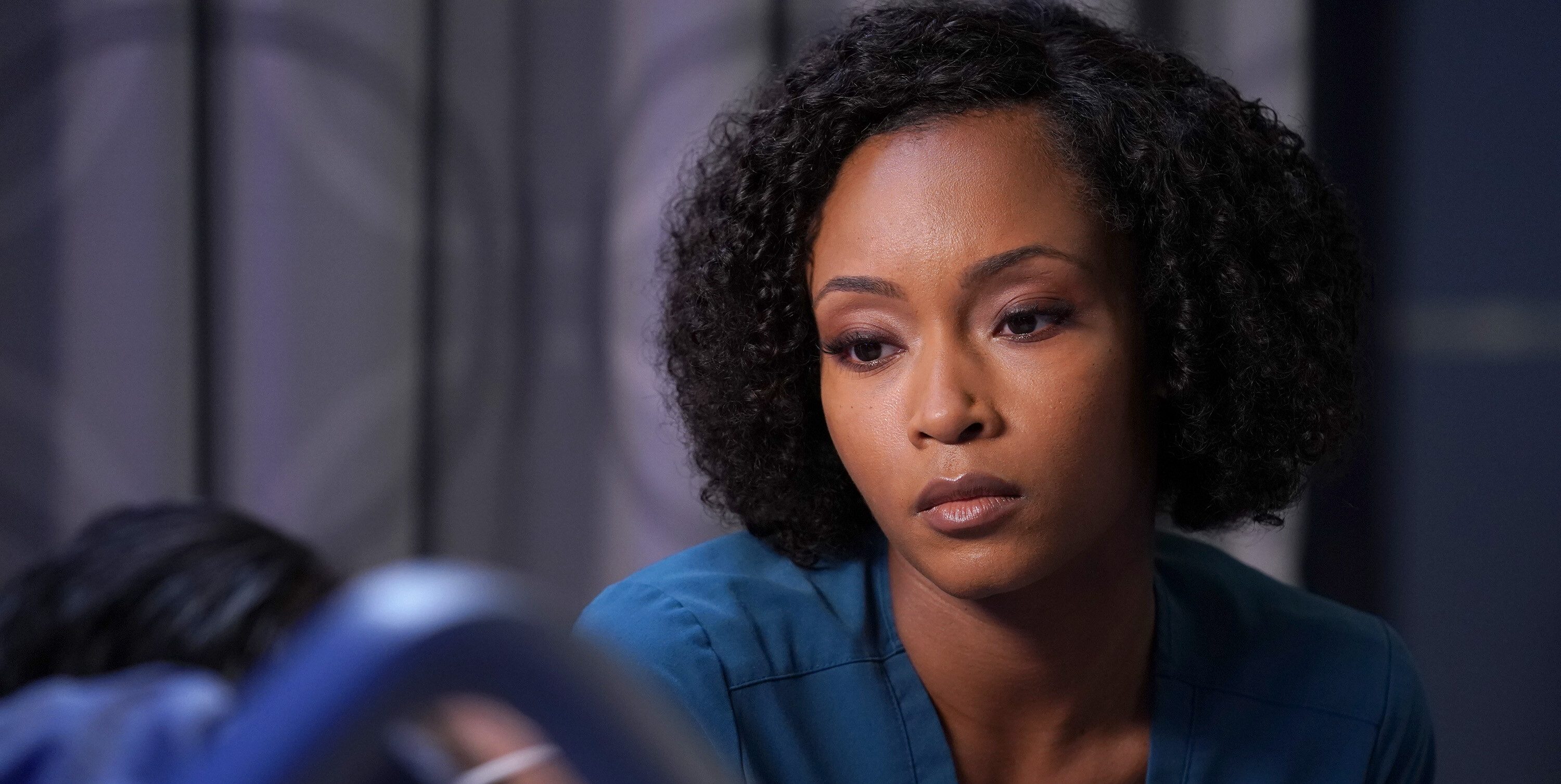 "We were talking about what we want it to do story-wise, particularly with Ethan and resolving that relationship. We never really got to finish it. We really wanted to, so we reached out to see if she [DaCosta] would come back for this," co-showrunner Diane Frolov told Variety. According to co-showrunner Andrew Schneider, the actress was "very excited" to return to the medical drama. "She [DaCosta] wanted to honor that character, and to give a resolution to April's relationship with Ethan," Schneider said in the same Variety interview. DaCosta bid her adieu to her 'Chicago Med' colleagues again after the ninth episode of season 8 as April marries and leaves with Ethan.
DaCosta appears in the second season of 'Turning the Tables with Robin Roberts' as well. In October 2022, the actress joined the cast of Netflix's legal series 'The Lincoln Lawyer' to play Andrea Freeman, a ruthless prosecutor and protagonist Mickey Haller's undefeated courtroom rival. DaCosta's character "is also a close friend of Mickey's ex-wife and co-parent Maggie McPherson."
Read More: Did Marlyne Barrett's Maggie Lockwood Lose Weight in Chicago Med?