Revising the mundane and the normative, 'Wife Swap' chronicles the lives of families who swap their wives, mothers and husbands for two weeks. The reality television show revolves around the unprecedented changes that are implemented by the new head of the household. As families, children and spouses get used to the new rules, several dramatic situations follow. First released in 2004, the show's cast members have since branched out into their careers and lives. Naturally, fans wonder where are they these days. So, if you're also curious, look no further because we've got all the answers right here!
Where are Tracey Gold and Carnie Wilson Now?
Tracey and Carnie became the first people to swap their homes and lead the charge in a foreign setting. Since the season came to a close, the two individuals have been accelerating in their respective ways. Tracey, who gained renown as a child actor, went on to continue her streak in entertainment. The 'Growing Pains' actress has since appeared in 'All Hallows' Eve' and 'My Dad's a Soccer Mom.'
She also went on to become a recurring personality on reality television and has since appeared on 'Battle of the Network Stars,' 'Daily Blast Live,' and 'Worst Cooks in America.' The actress has also been open about her body issues and anorexia. She has since used her platform to educate and raise awareness about eating disorders. On the personal front, she is still happily married to Roby Marshall. The couple continues to find happiness with their sons- Sage Gold, Bailey Vincent, Aiden Michael, and Dylan Christopher.
Similarly, Carnie Wilson, the daughter of Brian Wilson, a member of The Beach Boys, has also found new avenues of success. Best known for her musical group Wilson Phillips, the band recently released a new single titled, 'Boyfriends.' Besides this, she has also appeared on 'The Real Housewives of Beverly Hills.' Like Tracey, Carnie also enjoys marital bliss with her husband, Robert Bonfiglio. The couple also look forward to new milestones set by their daughters – Lola and Luciana.
Where are Gary Busey and Ted Haggard Now?
The prominent actor and famous evangelist became another duo who decided to swap their wives on the show. Following their appearance on reality television, the duo branched out into their respective lives. Gary Busey, famous for his performances in 'A Star is Born,' and 'Lethal Weapon,' went on to appear on 'Celebrity Big Brother' after 'Wife Swap.' He also competed in 'Dancing with the Stars,' and presided as a judge on 'Gary Busey Pet Judge' where he helped resolve problems in a pet court show. The 79-year-old still enjoys life with his spouse, Steffanie Sampson. Apart from work, he also enjoys connecting with fans through social media. The father of three (Jake, Alectra, and Luke) has also faced addiction issues and remains committed to keeping himself healthy.
Similarly, Ted Haggard, who shared his controversial take on sexuality in 'Wife Swap,' has continued to employ his learnings in the Church. Since his exit, Ted has been embroiled in controversies as well. Several men have alleged that Ted has assaulted them. They have also accused the pastor of allegedly forcing them to do so. Nevertheless, he continues to serve as the founding pastor at the St. James Church in Colorado Springs. Interestingly, the television personality has publicly described himself as bisexual. He is still married to Gayle Alcorn, and the couple share happiness with their five children – Christy, Marcus, Jonathan, Alex and Elliot.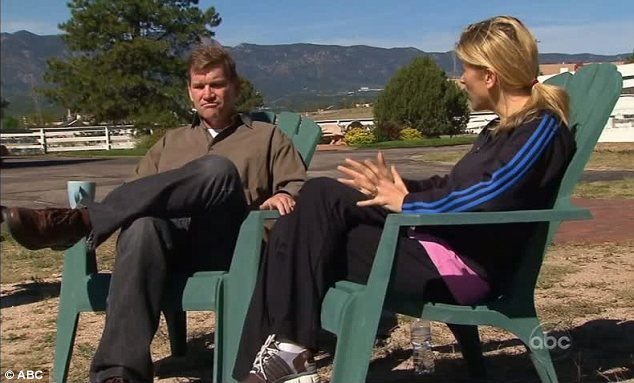 Where are Dee Snider and Flavor Flav Now?
Letting go of their general on-screen persona and embracing the highs and lows of a busy household, Dee Snider and Flavor Flav also became part of the 'Wife Swap.' After the show, Dee has made guest appearances on 'America's Got Talent,' and narrated 'Attack of Life: The Bang Tango Movie.' Most recently, the musician competed on Season 9 of 'The Masked Singer,' as Doll. After his band Twister Sister disbanded in 2016, the star has been working on creating solo music. Dee has also authored two books and is working on the publication of his third work, a graphic novel collaboration. He continues to enjoy life with his wife, Suzette Snider, and his children, Jesse Blaze Snider, Shane Royal Snider, Cody Blue Snider, and Cheyenne Snider.
As for Flavor Flav, the rapper has continued to explore his abilities as a musician and television personality. In addition to working on public events, he has also worked on commercials. He is an honorary member of the UNLV Rebellion. The father of five hasn't tied the knot with anyone but remains close to his children (Shanique, Karren, Karla, Da'Zyna, Quanah, and William Drayton). He recently attended his daughter, Shanique Y Drayton's graduation. However, he has also been embroiled in several issues. From driving violations to domestic violence charges, Flavor Flav has continued to map the highs and lows of life.
Where are Niecy Nash and Tina Yothers Now?
The two actresses have also explored the horizons of their abilities since the season came to a close. Niecy Nash has catapulted into success and has continued to exponentiate her professional career. The Daytime Emmy Award winner's latest works include 'When They See Us,' 'Dahmer- Monster: The Jeffrey Dahmer Story,' 'Never Have I Ever,' and 'Claws.' On the personal front, the renowned actress is no longer with Jay Tucker. The couple finalized their divorce in 2020 after almost a decade of companionship. The mother of three (Dominic, Donielle, and Dia) later married singer Jessica Betts in August 2020.
Tina Yothers also became a central figure on the show. While her long list of credits has led to wide acclaim, the actress has since kept a low profile and remained tight-lipped about her personal and professional affairs. As far as we can tell, the actress is now pursuing a career outside entertainment and exploring new milestones with her husband, Robert, and children – Lilly and Bobby.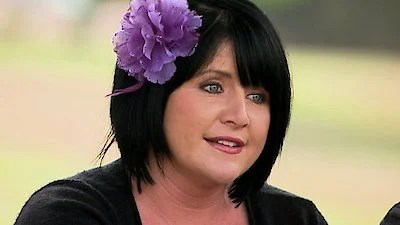 Where are Antonio Sabato Jr. and Mick Foley Now?
Actors Antonio and Mick traded their lives and embraced the unique setting offered by the reality show. Since the season came to an end, they've diversified their work and life. Antonio, the Italian-American model, became a Chippendales dancer at the Rio All-Suite Hotel and Casino. He also competed on season 19 of 'Dancing with the Stars.' Most recently, the star has started exploring a career in construction. The television personality reportedly left California owing to its progressive policies. Based in Florida, the father-of-three (Antonio, Jack and Mia) divorced his wife, Cheryl Moana Marie Nunes, in 2018. He was also accused of allegedly abusing drugs by his wife, Cheryl. The realtor has recently released a line of Sabato Racing Team t-shirts and worked on 'Grace By Night.'
As for the professional wrestler, Michael or Mick has retained his presence on WWE. The Hall of Fame inducted wrestler has made sporadic appearances on the show from time to time. The talented author has continued to pen his journey as a wrestler. He has authored five autobiographies. The most recent is entitled, 'Saint Mick.' Not just this, he has also written four children's books. The television personality still enjoys life with his wife, Colette and their four children – Dewey, Noelle, Michael Jr., and Hughie. When he's not making appearances on important events and television shows, he likes to unwind with his family. The Cameo creator is the co-host of 'Foley is Pod' podcast.