A labyrinth of choices and variables, 'Glamorous' follows the story of a young gender non-conforming aspiring influencer named Marco who is struggling to find a path. However, when a makeup mogul, Madolyn Addison, decides to hire him as her right hand and gives him a seat at the table, everything begins to change. While landing a job at Glamorous Cosmetics comes with its pros, juggling work, youth, and love leaves Marco facing a number of unpredictable situations. Created by Jordon Nardino, the comedy-drama series delves into the fast-paced world of corporate and schematic sabotage mixed with love, comedy and drama.
As Madolyn's eyes and ears, Marco finds himself blending in different circles to get to the root of the problems that plague his idol. With Miss Benny, Kim Cattrall, Jade Payton, Zane Phillips, and Michael Hsu Rosen, 'Glamorous' focus on the countless battles of a young person trying to navigate their way through the contorted maze of the personal and the professional. So, if you also found the show intriguing for its exciting premise, fashion and makeup, then here is a collated list of similar television dramas. You can watch several of these shows, like 'Glamorous' on Netflix, Hulu, or Amazon Prime.
10. Heartstopper (2022-)
Focusing on the warped realities of torrid young romance, 'Heartstopper,' created by Alice Oseman, follows the story of two teenagers, Nick Nelson and Charlie Spring, whose opposite lives suddenly intertwine when one day they're made to sit together in school. With Kit Connor, Joe Locke, William Gao, Yasmin Finney, Corinna Brown, Kizzy Edgell, and Tobie Donovan, 'Heartstopper' also features the story of young people coming to terms with the realities of friendship and love. While Nick and Charlie may not be encountering the secrets of a corporation or creating their path in the cosmetic industry, they still explore the limits of love and individuality, just like Marco, making this the right show to tune into next.
9. Ugly Betty (2006-2010)
Unlike Marco, Betty Suarez may not have the credentials to promote cosmetic products on YouTube, but she still tries to make it into the cutthroat world of New York fashion with her smart and savvy personality. Like Marco, Betty is also thrust into the arena when she's hired as a personal assistant at MODE, a renowned fashion magazine. Created by Silvio Horta, the Emmy-nominated series also focuses on the highs and lows of a person who is trying to make a name for themselves. Featuring America Ferrera, Eric Mabius, Michael Urie, Ana Ortiz, Ashley Jensen, and Mark Indelicato, 'Ugly Betty' also follows the story of a young individual who must stand up to the task after being given a great opportunity.
8. Everything's Gonna Be Okay (2020-2021)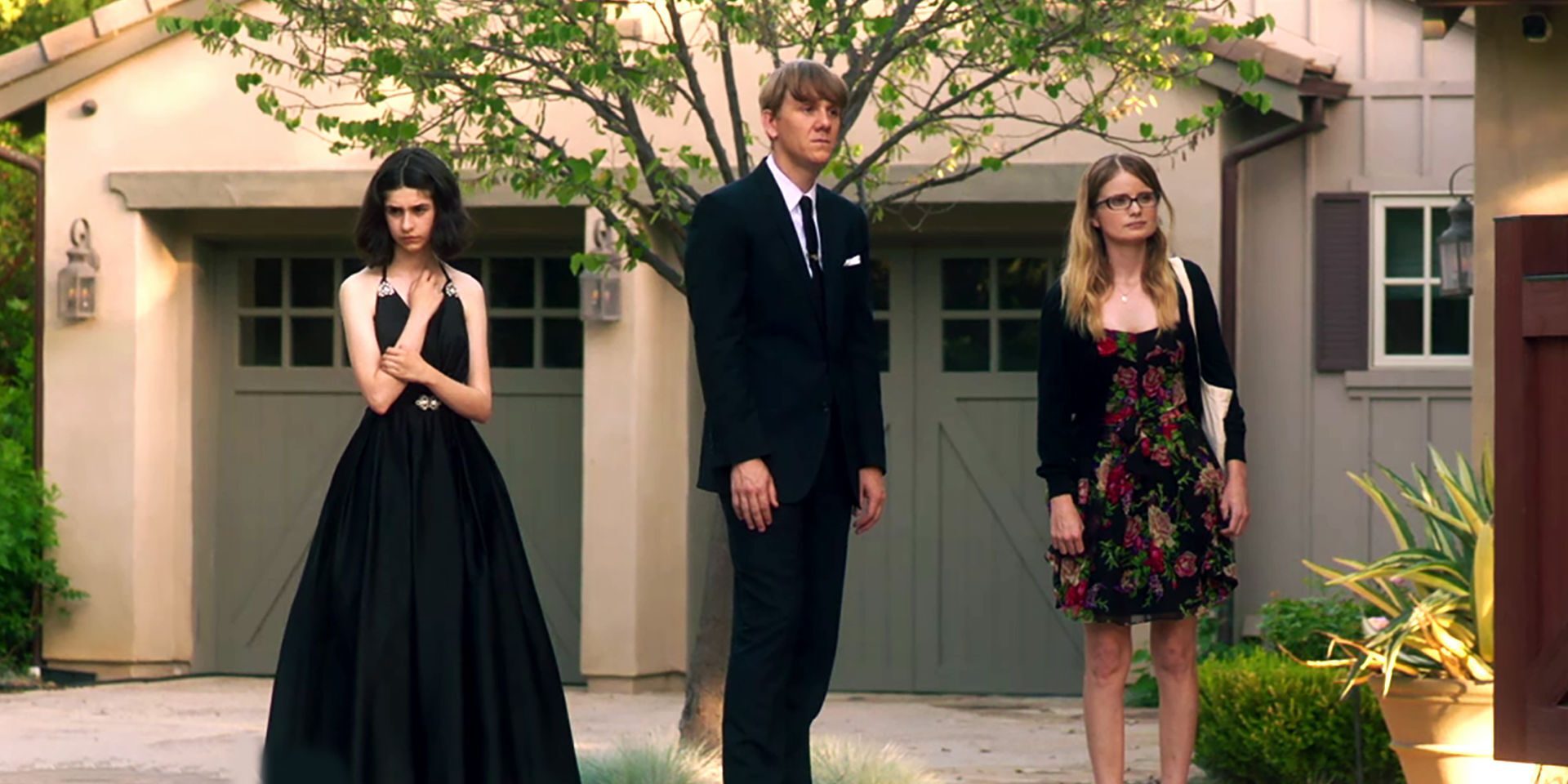 Created by and starring Josh Thomas, 'Everything's Gonna Be Okay' follows the story of Nicholas Moss, a neurotic gay entomologist in his twenties who lives with his single dad and two teenage half-sisters. After his father's untimely death, he becomes the sole caretaker for his half-sisters Matilda and Genevieve. As he tries to cope with the devastating loss and navigate his sexuality and grief, a number of comedic situations follow. Like Marco's story, Nicholas also faces the unexpected and tries to make the best of what he has. So, if you enjoyed Marco's ability to keep up with his job and life in 'Glamorous,' then you'll find this heartfelt comedy equally interesting.
7. Sweetbitter (2018-2019)
Created by Stephanie Danler, 'Sweetbitter' follows the story of Tess, who lands a job at a renowned restaurant in New York. However, trouble soon follows when she is introduced to the world of drugs, drinking, and fine dining. Even in the midst of a job at a celebrated restaurant, 'Sweetbitter' focuses on how the chaotic allure is most often the most dangerous. Featuring Ella Purnell, Tom Sturridge, Evan Jonigkeit, and Eden Epstein, 'Sweetbitter' takes a dramatic look at the turns life can take in the face of new opportunities. Equally inquisitive like Marco and his demeanor, 'Sweetbitter' also follows the story of a young individual who finds themselves battling chaos after landing a great job.
6. Shrill (2019-2021)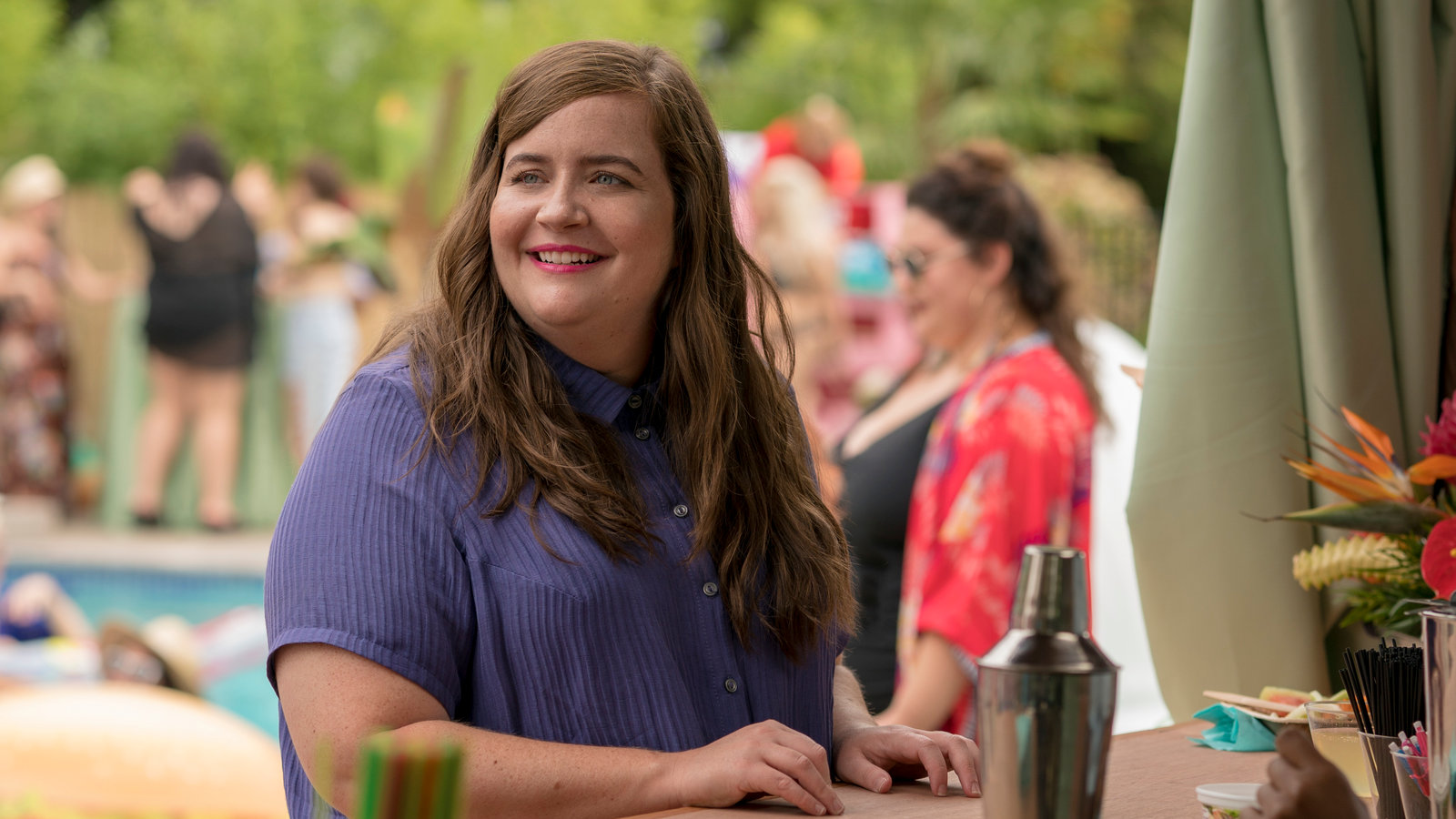 Created by Aidy Bryant, Alexandra Rushfield, and Lindy West, the cast features Aidy Bryant, Lolly Adefope, John Cameron Mitchell, and Ian Owens. It focuses on the story of Annie, a young woman trying to make it as a journalist while trying to keep up with her perfectionist boss, her sick parents and bad relationships. Like 'Glamorous,' 'Shrill' also focuses on the difficulties of life and work. Much like Marco, who tries to balance his professional and personal life, 'Shrill' also features a titular lead whose reality is also pulled into different directions through her work and relationships.
5. Twenties (2020-)
With Jojo T. Gibbs, Christina Elmore, and Gabrielle Graham, 'Twenties' follows the story of Hattie, a black butch lesbian in her twenties and her two straight best friends, Marie and Nia. Spending most of their days together, the trio finds just how daunting it can be to chase dreams and deal with uncertain love lives. So, if you enjoyed the trepidations that Marco felt in the face of formidable challenges, then you'll find creator Lena Waithe's 'Twenties' just as funny and entertaining.
4. Special (2019-2021)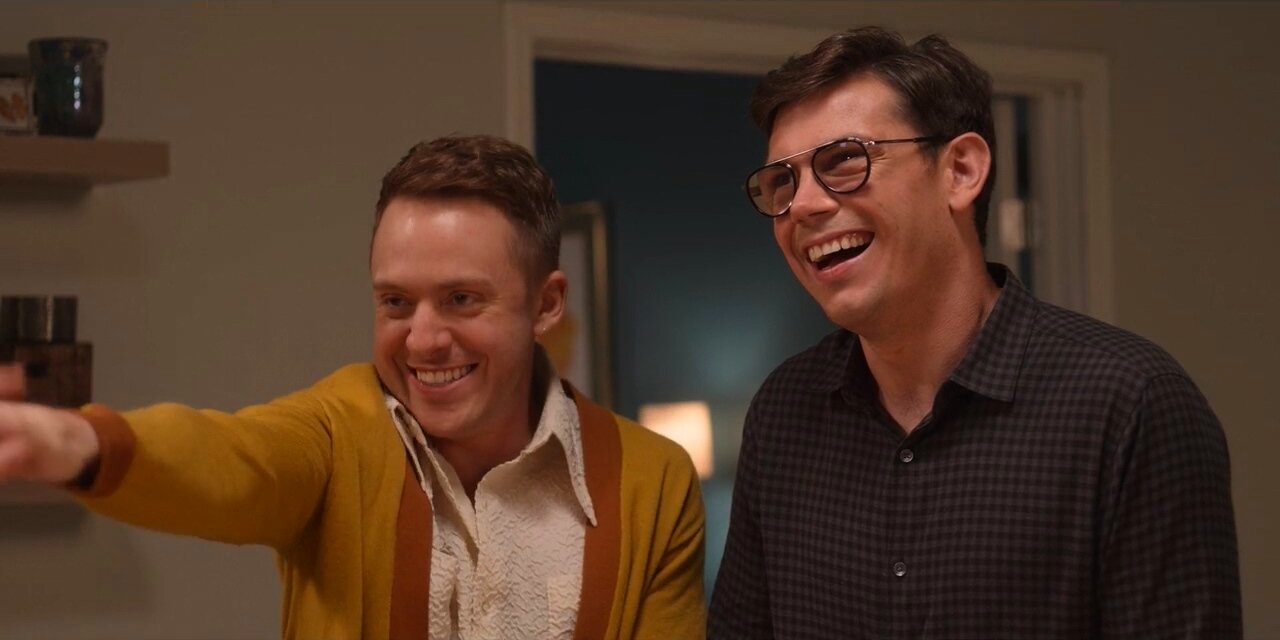 Starring Ryan O'Connell, Jessica Hecht, Punam Patel, and Marla Mindelle, 'Special' follows the story of Ryan O'Connell, a young gay man with cerebral palsy branches who decides to head out into the world and finally experience life to the fullest. Starting an internship at Eggwoke, an online content creation company, he finds new opportunities that allow him to redefine everything. Like Marco, 'Special' also follows the story of a queer person whose life changes when they get a coveted internship.
3. Feel Good (2020-2021)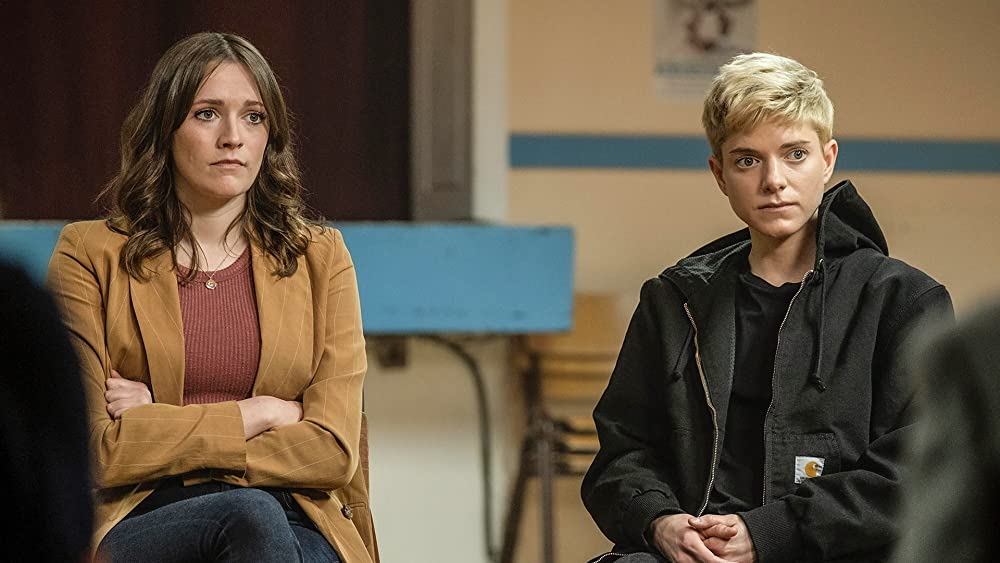 Instead of looking into the deep end of the abyss, 'Feel Good' follows the story of Mae Martin, a stand-up comedic who tries to navigate their passionate relationship with their girlfriend George whilst also dealing with addiction that pervades through all aspects of their life. Featuring Mae Martin, Charlotte Ritchie, and Lisa Kudrow, 'Feel Good' showcases how hope, love, and humor can win even in the face of misery and despair. Like the innate struggles that leave Marco deliberating his capabilities, 'Feel Good' also features the intense emotions that cage Mae, making this an equally intriguing show to tune into next.
2. Please Like Me (2013-2016)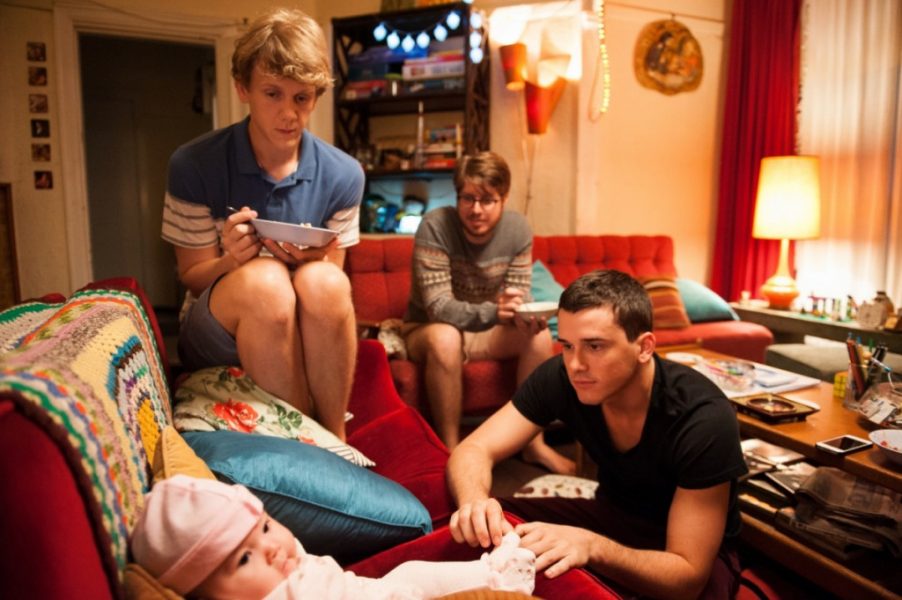 The show follows the story of Josh, a young man in his twenties who realizes he is gay after getting dumped by his girlfriend. As he navigates the significant changes in the first decade of adulthood, he finds how dysfunctional his life and family can be. Featuring Josh Thomas, Thomas Ward, John, and Debra Lawrance, 'Please Like Me' features the awry circumstances that cumulate into wholesome situations. Created by Josh Thomas, this comedy-drama series also highlights the big moments of life that come with daunting realizations. So, if you enjoyed Marco's ability to create a space for himself even in an unknown arena, then you'll find Josh's ability to deal with his challenges equally funny.
1. Atypical (2017-2021)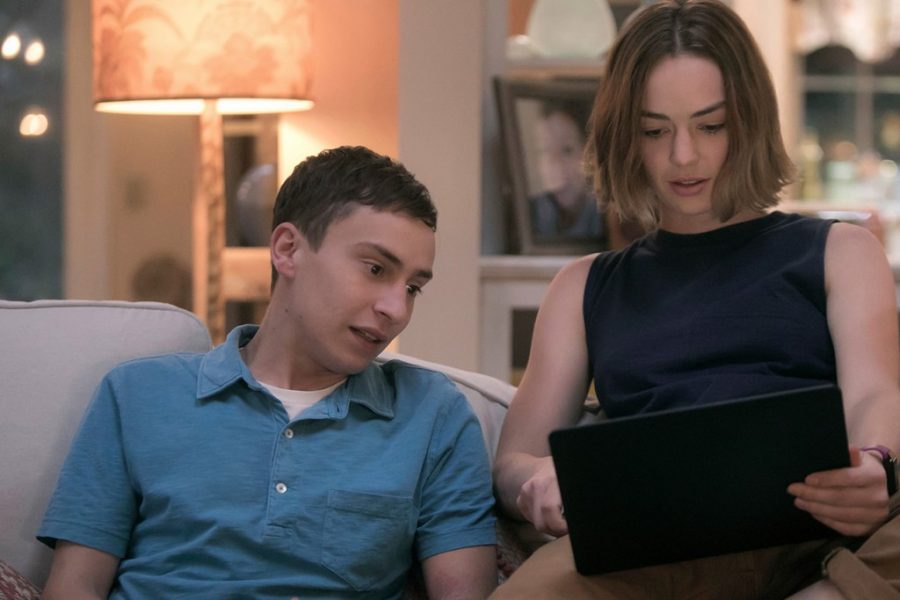 'Atypical' follows the story of Casey Gardner, a young star track athlete at Newton High School who finds herself teetering on the precipice of love and inevitable realizations. Additionally, her older brother Sam Gardner, who is on the autism spectrum, also wishes to find a girlfriend and no longer be the odd one out. As these young people try to make peace with their sexuality, choices and love, they find that discovering their identity and accepting themselves may not be as easy as they anticipated.
Created by Robia Rashid, and Seth Gordon, the show features Jennifer Jason Leigh, Keir Gilchrist, Michael Rapaport, Brigette Lundy-Paine, and Amy Okuda. Much like Marco, who tries to find the balance between work, friendship and his identity, 'Atypical' also features the same struggles of young people maturing into adults.
Read More: Where is Netflix's Glamorous Filmed?