'The Boogeyman' is a supernatural horror film that revolves around Will Harper (Chris Messina), and his two daughters, Sadie (Sophie Thatcher) and Sawyer (Vivien Lyra Blair). Will is a psychiatrist who is still grieving over the loss of his wife, as are his children. In order to come to terms with it, all of them go to counseling and do the best they can to get through everyday life. But things suddenly become increasingly bizarre for them after the death of Lester Billings (David Dastmalchian), one of Will's patients, as strange occurrences keep happening around the house, especially around Sawyer, who claims that a mysterious creature is hiding under her bed and in the shadows wherever she goes.
Directed by Rob Savage, the film is based on the eponymous short story written by Stephen King in 1973. Horror, especially the supernatural kind, has been attached to humanity's collective imagination for a very long time, especially as a way to pass the time around a campfire or to scare children into going to bed early. 'The Boogeyman' also brings one such story to life in horrifying detail. If this is the type of film that you'd enjoy watching, then we have a few more suggestions just like it. You can watch these movies similar to 'The Boogeyman' on Netflix, Amazon Prime, Disney+, or Hulu.
8. Antlers (2021)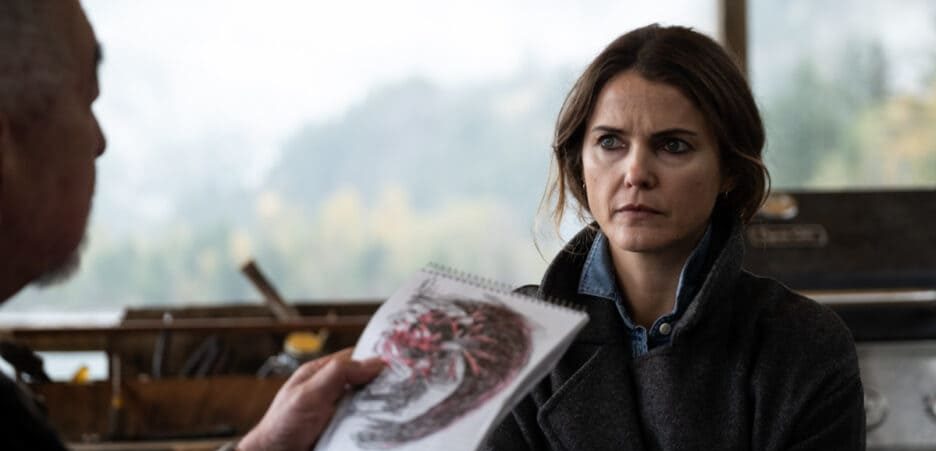 'Antlers,' directed by Scott Cooper revolves around Julia Meadows (Keri Russell), a school teacher in Cispus Falls, Oregon, who, along with her brother Paul (Jesse Plemons), the town's sheriff, investigate the family life of one of Julia's students, Lucas (Jeremy T. Thomas). Believing that Lucas is being abused at home, owing to his strange wounds and his odd, anti-social behavior, Julia is determined to get him out of the situation as she was abused as a child as well.
However, the discovery of a locked seller door inside Lucas's home with terrifying sounds coming from behind it, as well as dismembered and half-eaten bodies in the woods around town, allude to a much more horrific situation. Much like 'The Boogeyman,' the terror that the residents of Cispus Falls experience in 'Antlers' is caused by a creature from an urban legend, and is almost impossible to vanquish.
7. The Visit (2015)
'The Visit' is a found-footage horror film that follows teenage siblings Becca (Olivia DeJonge) and Tyler (Ed Oxenbould), who visit their maternal grandparents for the first time while their mother goes on a cruise with her boyfriend. Lovingly called Nana (Deanna Dunagan) and Pop Pop (Peter McRobbie), the grandparents are sweet and kind to the children, feeding them and playing with them, but they have one rule that the children must always follow — they must never venture out of their rooms after 9:30 pm.
When the siblings inadvertently do come out of their rooms, they witness their grandparents doing things that can only be described as disturbing. Directed by M. Night Shyamalan, 'The Visit' revolves around two siblings and what takes place behind closed doors in their house, much like 'The Boogeyman.'
6. Child's Play (1988)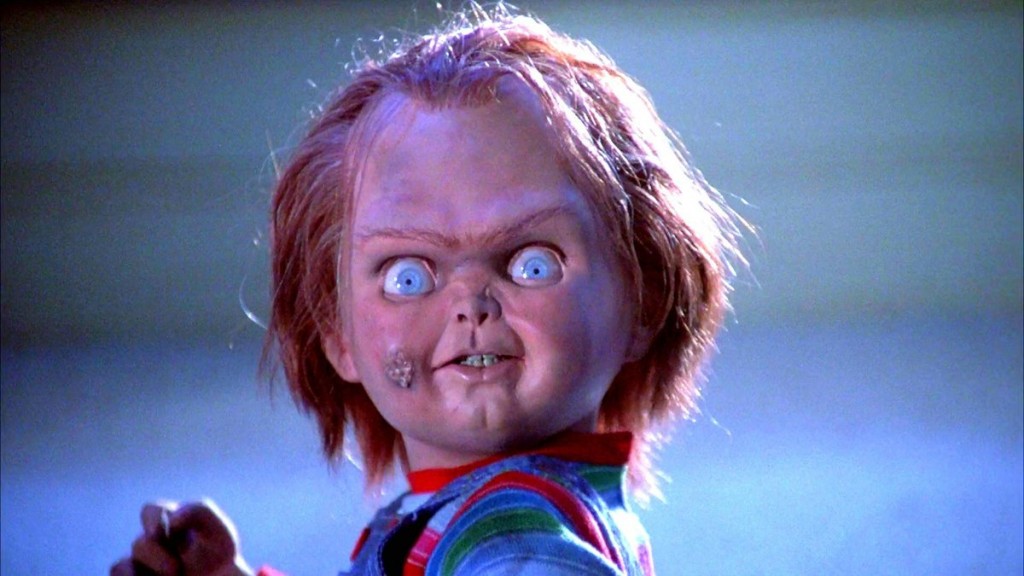 Directed by Tom Holland, 'Child's Play' centers around Karen (Katherine Hicks) and her son Andy (Alex Vincent), whom she buys a Good Guy talking doll that is all the rage amongst kids Andy's age. But when Maggie (Dinah Manoff), one of Karen's friends, falls to her death while babysitting Andy one night, the young boy reveals something alarming — he says that Chucky is alive and killed Maggie.
He also reveals that Chucky's real name is Charles Lee Ray, a notorious killer who was shot dead recently by the police. Much like in 'The Boogeyman,' the dangerous entity in 'Child's Play' initially reveals himself to a child, whom the adults refuse to believe, much to their horror later on.
5. Scary Stories to Tell in the Dark (2019)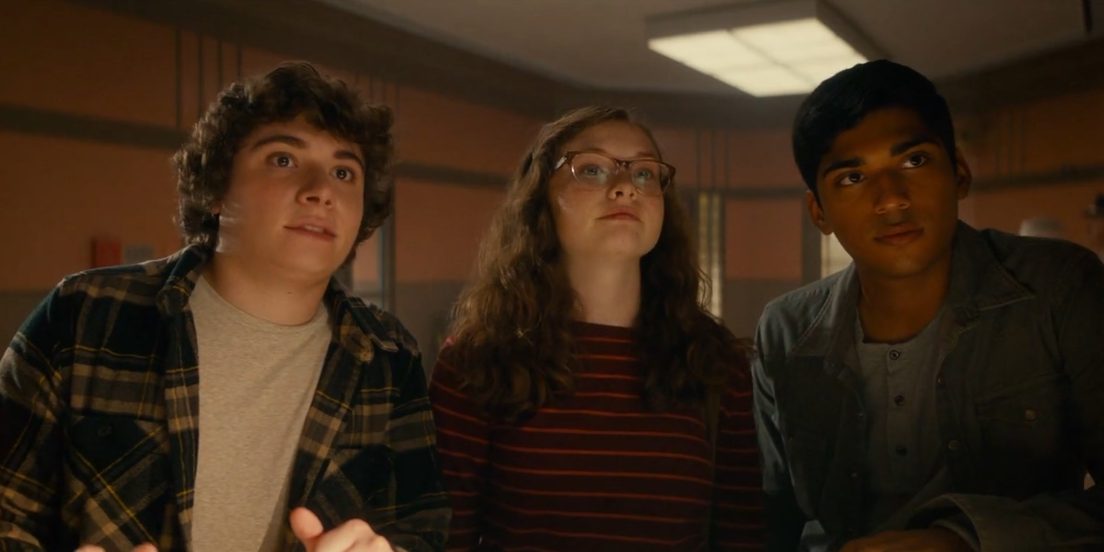 Set in 1989, 'Scary Stories to Tell in the Dark' follows a group of teenagers — Stella (Zoe Colleti), Auggie (Gabriel Rush), and Chuck (Austin Zajur) — in the town of Mill Valley, who are locked inside the old abandoned Bellows' house. There, Stella finds a book written by Sarah Bellows, who is said to have been a witch and had committed suicide soon after being blamed for the death of children in the town.
Once Stella starts to read the stories from the book, all of which are horror stories, they start to come true and involve many of the children in the town. The film, directed by André Øvredal, brings traditional folk tales and urban legends that the children are afraid of to life, much like it does in 'The Boogeyman.'
4. The Witch (2015)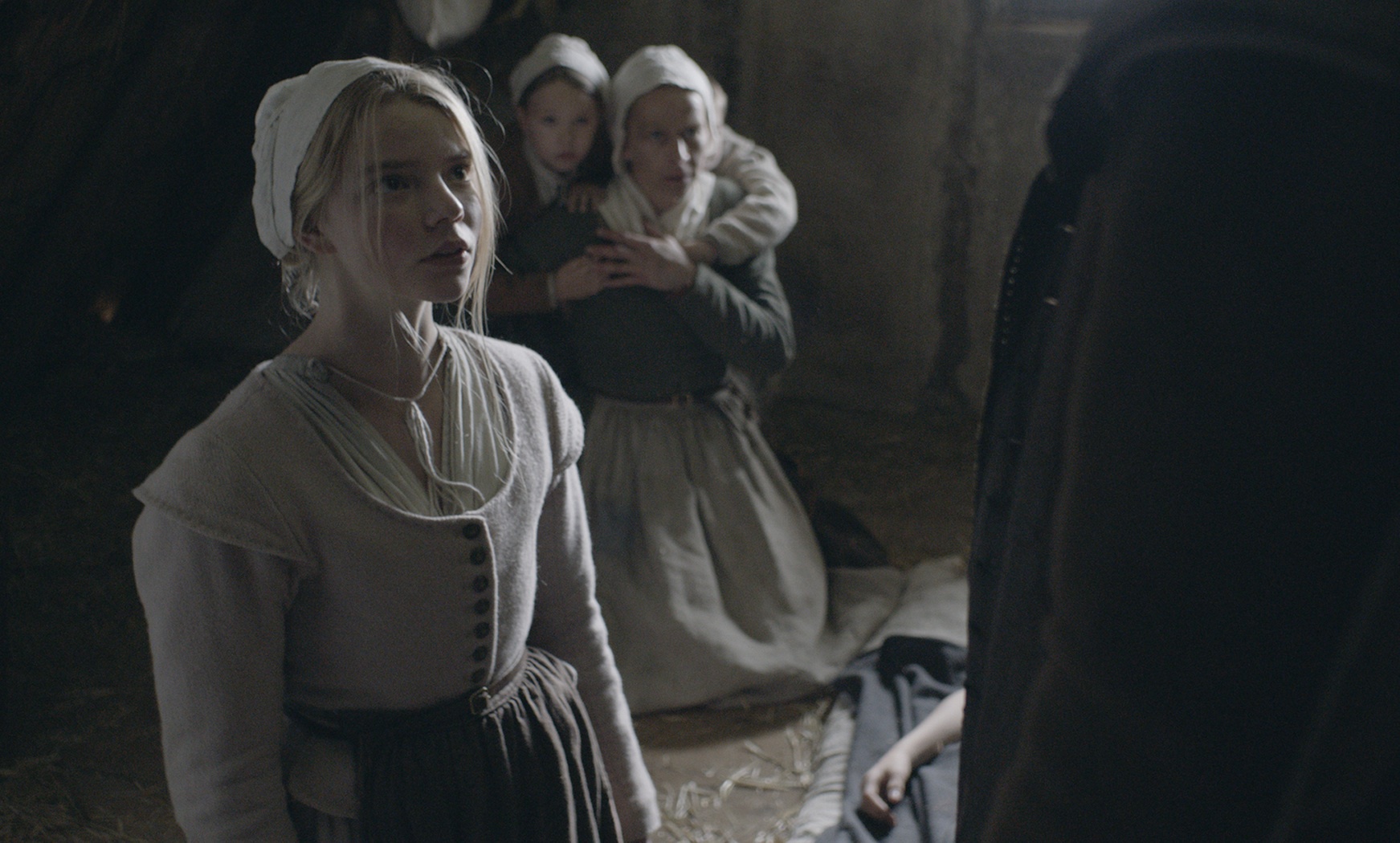 'The Witch,' directed by Robert Eggers, revolves around a family of English settlers that have been banished from their Puritan community, and are forced to eke out a living farming near a large forest. But soon after they move in, Samuel, the newborn son of the family, vanishes while playing with his sister Thomsain (Anya Taylor-Joy). The crops planted by the family also whither away and die, forcing William (Ralph Ineson), the patriarch, to go out and hunt for food.
As more and more strange and terrifying occurrences happen around the house, Thomsain comes under suspicion of being a witch and is tormented. The evil entity in 'The Witch' only exacerbates the stress the family is already under due to their banishment and bleak future prospects, much like how the Harpers are distraught about the death of a family member, soon after which they become haunted in 'The Boogeyman.'
3. The Babadook (2014)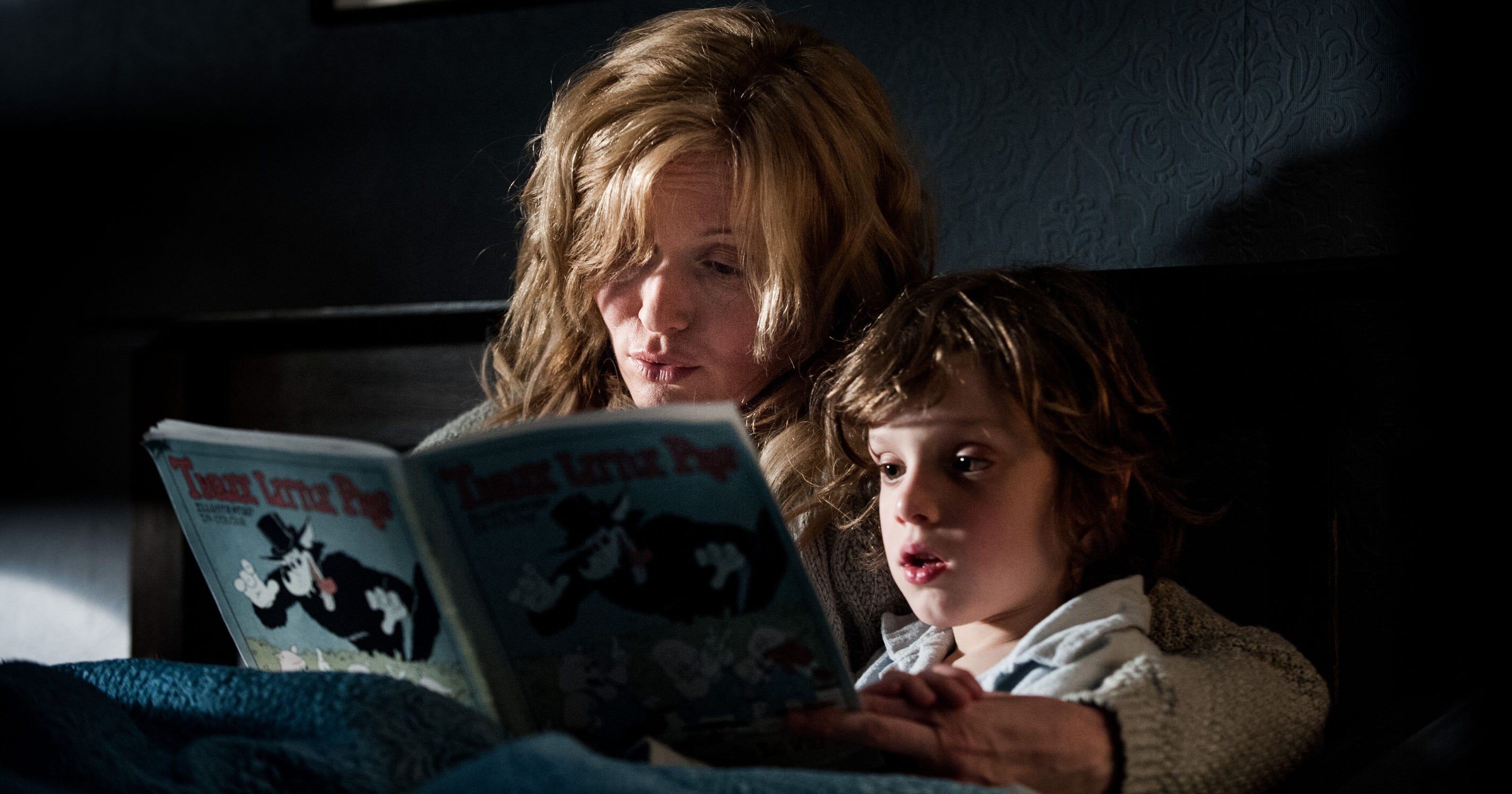 Directed by Jennifer Kent, 'The Babadook' centers around Amelia Vanek (Essie Davis), a widow, who is doing her best to care for her son, Samuel (Noah Wiseman). A shy child, Samuel soon becomes obsessed with an imaginary monster that he says is stalking him, and starts to create weapons to fight it. Amelia thinks that her son is simply acting out for attention but starts to question whether the monster is imaginary or not when Samuel asks her to read a pop-up book about a monster named Mister Babadook.
Plagued by strange occurrences throughout the house, as well as visions of her killing her son, Amelia soon devolves into manic paranoia. The Babadook in the film is only seen by Samuel, with his mother refusing to believe him, much like how the Boogeyman only appears in front of Sawyer. In both instances, the mental health of the parent becomes strained trying to cope with the events.
2. It (2017)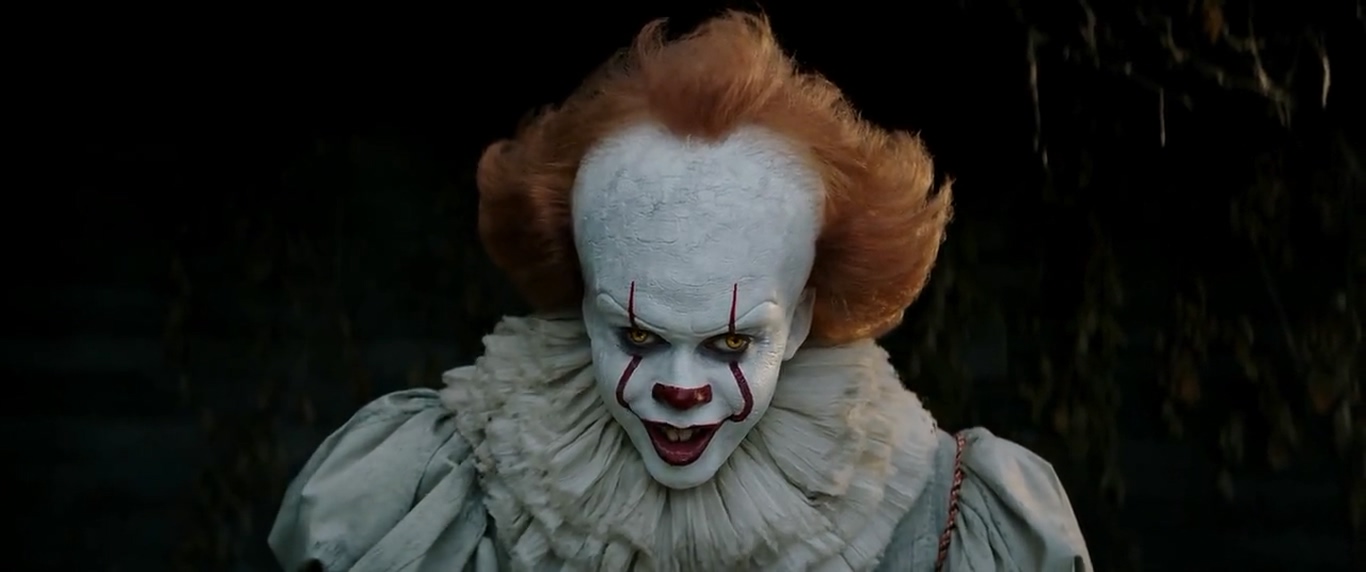 'It' revolves around the town of Derry, where children disappear every 27 years. Georgie Denbrough, a six-year-old, is one of these children who vanished one rainy day. His older brother, Bill (Jaeden Lieberher), distraught about his baby brother's disappearance, travels to a marshland near the town known only as the Barrens because he believes it to be the most likely place where Georgie's body might have washed up. Accompanying him are his friends Richie Tozier (Finn Wolfhard), Eddie Kaspbrak (Jack Dylan Grazer), and Stan Uris (Wyatt Oleff), along with a girl named Beverly Marsh (Sophia Lillis).
Once in the Barrens, they run afoul of a terrifying entity in the form of a clown, who calls himself Pennywise (Bill Skarsgård), and whom they believe is responsible for the children's disappearances. Much like 'The Boogeyman,' 'It' is also based on a novel by Stephen King, and features yet another monster that preys on children, and doesn't seem to have been vanquished entirely with a promise of its return.
1. The Shining (1980)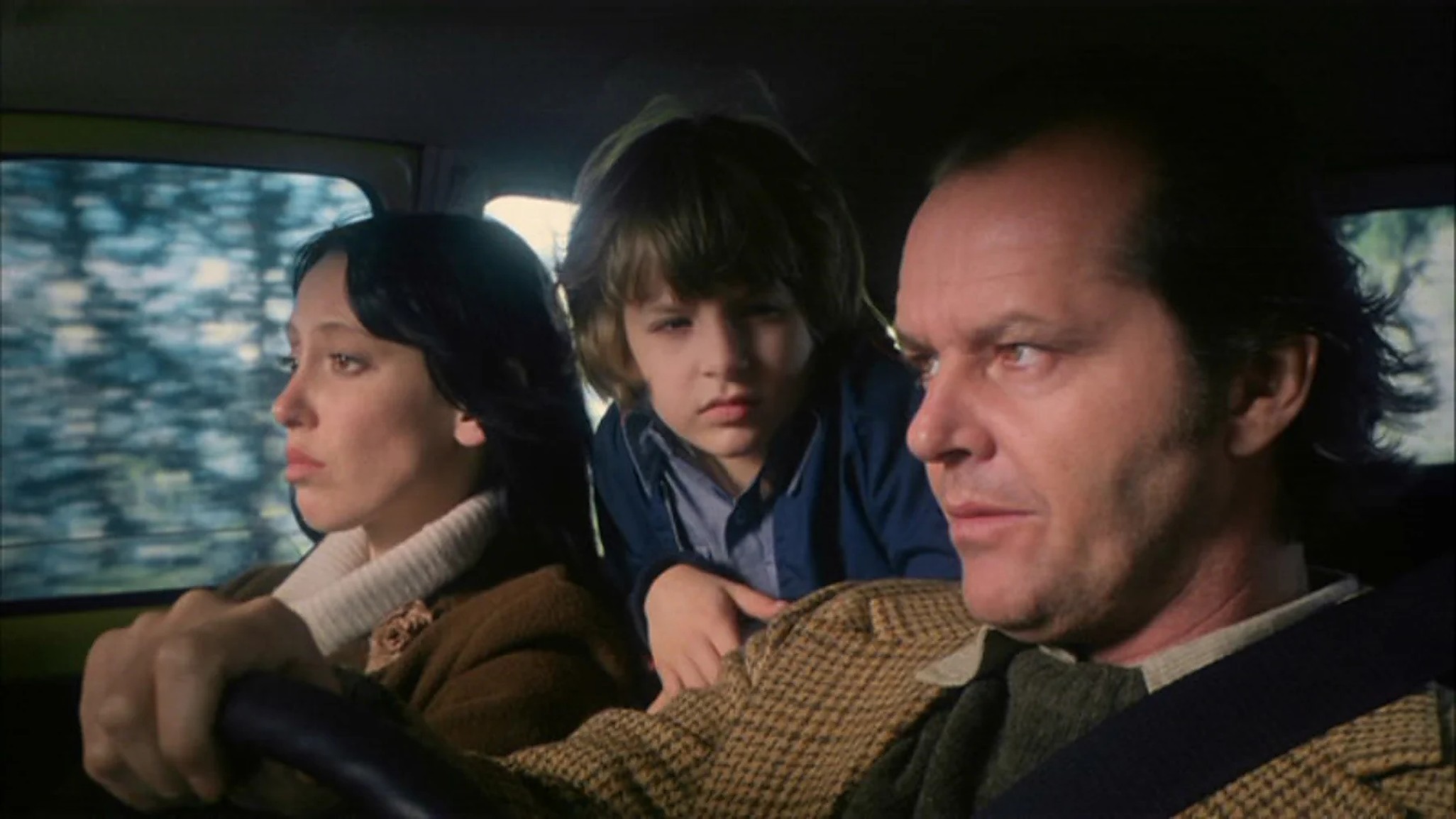 'The Shining,' directed by Stanley Kubrick, revolves around Jack Torrance (Jack Nicholson), who moves into the Overlook Hotel in the Rocky Mountains with his family as its off-season caretaker. A writer, Jack hopes to work on his manuscript in the closed hotel, but strange visions and premonitions plague him day and night. His son, Danny, is also roped into the hotel's dark and bloody past because of his telepathic abilities and begins to see the ghosts of those murdered inside the hotel.
Jack, on the other hand, slowly starts to go into a homicidal rage, egged on by the ghosts in the hotel. Another film based on the work of Stephen King, 'The Shining' is quite similar to 'The Boogeyman' in the way that both films revolve around a single family being haunted by something that has been the cause of the deaths of many others in the past.
Read More: Where Was The Boogeyman Filmed?