Netflix's 'Against The Ropes' is a Mexican comedy-drama show helmed by Carolina Rivera and Analeine Cal Y Mayor. 'Contra Las Cuerdas' is the show's original title, and it focuses on the strained relationship between a mother and daughter. Angela (Caraly Sánchez) is falsely convicted and imprisoned for several years. Now, she needs to redeem her image in her daughter's eyes and rebuild their relationship. As a mother willing to do anything for her child, she trains to join Lucha Libre Wrestling (a sport her daughter loves) and uses a mysterious persona.
Angela's struggle and willingness to rekindle the love between her family are commendable. It is a show that tickles your funny bone and gives you insight into human relationships. If you've thoroughly enjoyed yourself while watching this gem, you must check out this list of similar shows we've curated for you. You can watch most of these shows, like 'Against The Ropes' on Netflix, Amazon Prime, and Hulu!
8. The Good Bandit (2019)
Originally titled 'Un Bandido Honrado,' 'The Good Bandit' is a narco-comedy series about a drug lord reprimanding and repenting his crimes. It all starts when Emilio (Diego Vásquez) has a near-death experience which puts him on the right track and surprises the people around him. However, his redemption arc is full of obstacles because he's never abstained from giving in to his temptations.
What follows is a series of comedic events that leave you in a laughing fit. This Colombian Spanish series was created by Juan Manuel Cáceres and immediately became the most-watched program nationwide. The show explores similar themes of crime and redemption as 'Against The Ropes,' but Emilio is an actual full-blown kingpin.
7. Betty en NY (2019)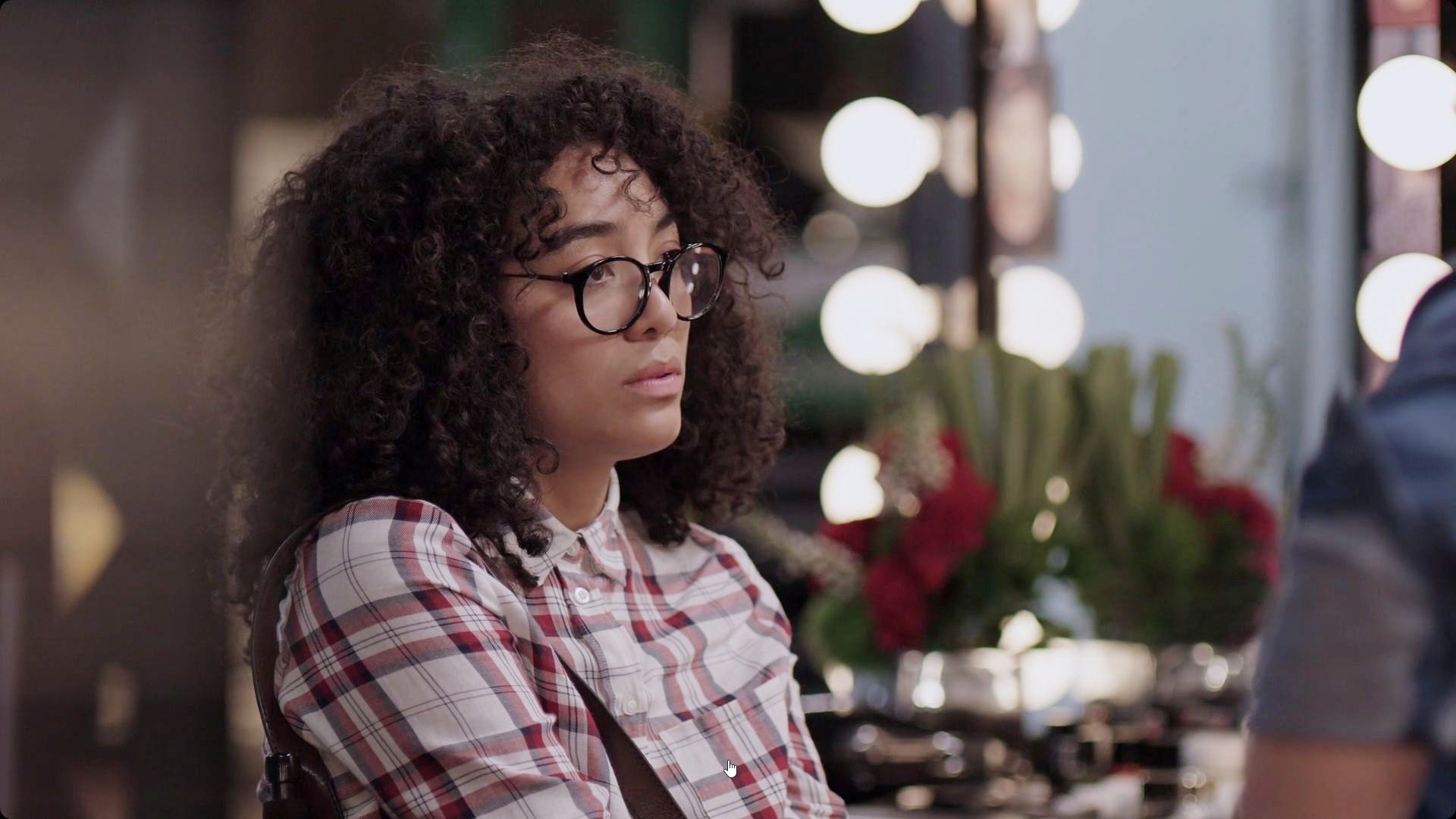 'Betty En Ny' is a Spanish comedy show based on the life of Beatriz Aurora Rincón Lozano (Elyfer Torres), a smart young woman who is not deemed conventionally attractive. She faces rejection left and right, purely because of her physical appearance, until she settles for a job way below her capabilities. She becomes the secretary to a fashion company's president, but again, she is met with ridicule and insults by her peers.
The series is a coming-of-age story of Beatriz, who overcomes her insecurities and traverses through her difficult life that makes finding love even harder! Gustavo Loza, Ricardo Schwarz, Luis Manso, and Fez Noriega are the four amazing directors who collaborated to create this series. The awkward humor and Betty's need to outdo herself will remind viewers of 'Against The Ropes.'
6. Mom (2013-2021)
'Mom' is a television sitcom that follows the life of Christy Plunkett (Anna Faris), a single mother and recovering alcoholic who does her best to turn her life around. However, her mother is heavily critical of her past choices, which landed her in trouble. Everything keeps caving in on her, from dysfunctional relationships to failed romances and reckless exes, and nothing works out in her favor.
Christy pursues her dream of becoming an attorney, while the mother-daughter duo seek support from the Alcoholics Anonymous group and build their life with the newly founded support system. The series is created by Chuck Lorre, Eddie Gorodetsky, and Gemma Baker, who've all received critical acclaim for their hilarious but sensitive portrayal of a delicate subject matter. With a unique storyline that explores the complexities of familial relationships, this sitcom is similar to 'Against The Ropes.'
5. Daughter from Another Mother (2021-)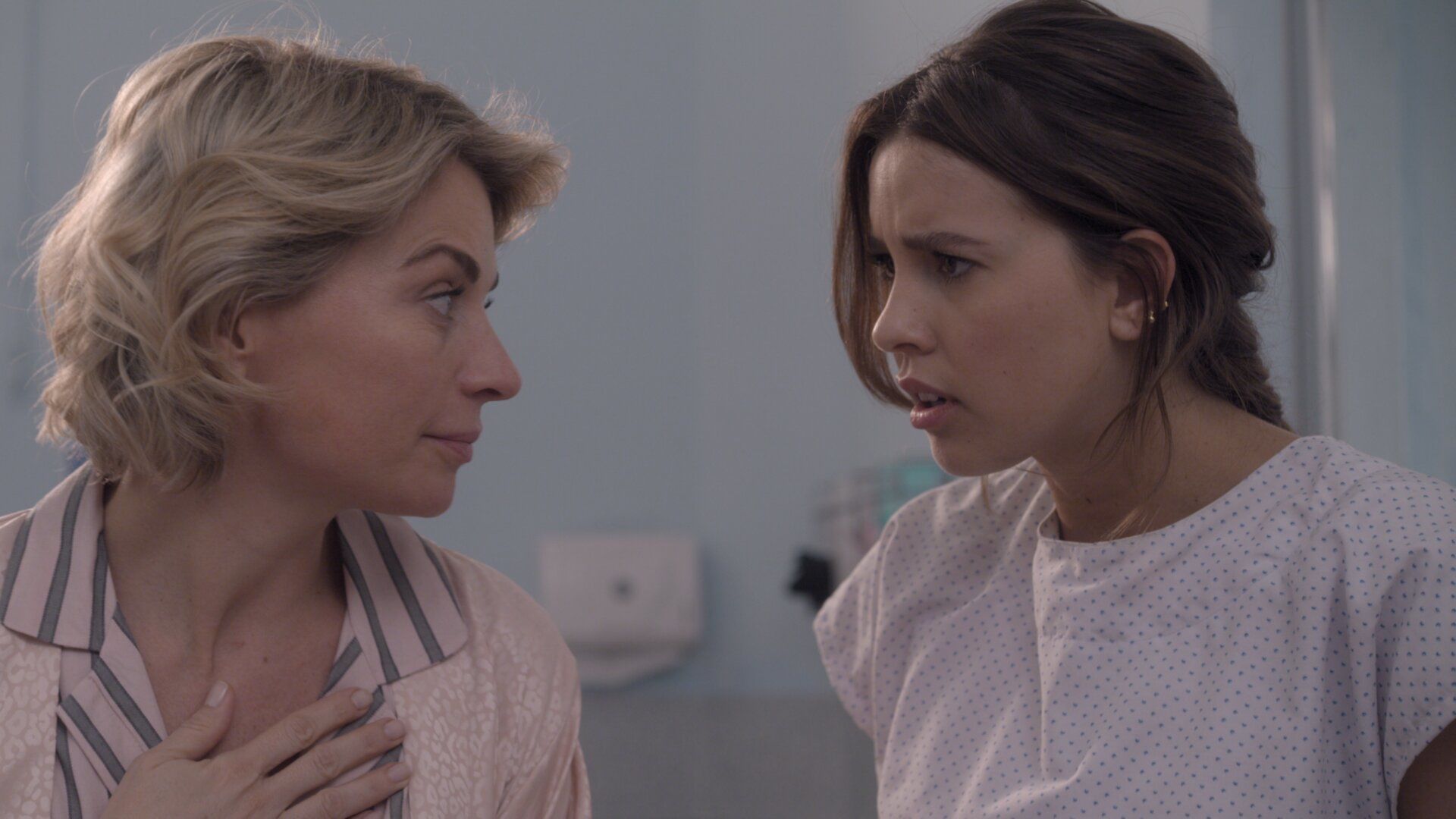 'Daughter From Another Mother' is a Mexican comedy-drama show originally known as 'Madre sólo hay dos.' The plot revolves around two families involved in a "baby mix-up" incident that changes the trajectory of their lives. The two mothers are quite different, and adjusting to a new lifestyle is havoc for both, but they do it for the sake of their daughters. The series is created by Carolina Rivera and Fernando Sariñana, whose efforts to demonstrate motherhood struggles will appeal to the fans of 'Against The Ropes.'
4. Ginny & Georgia (2021-)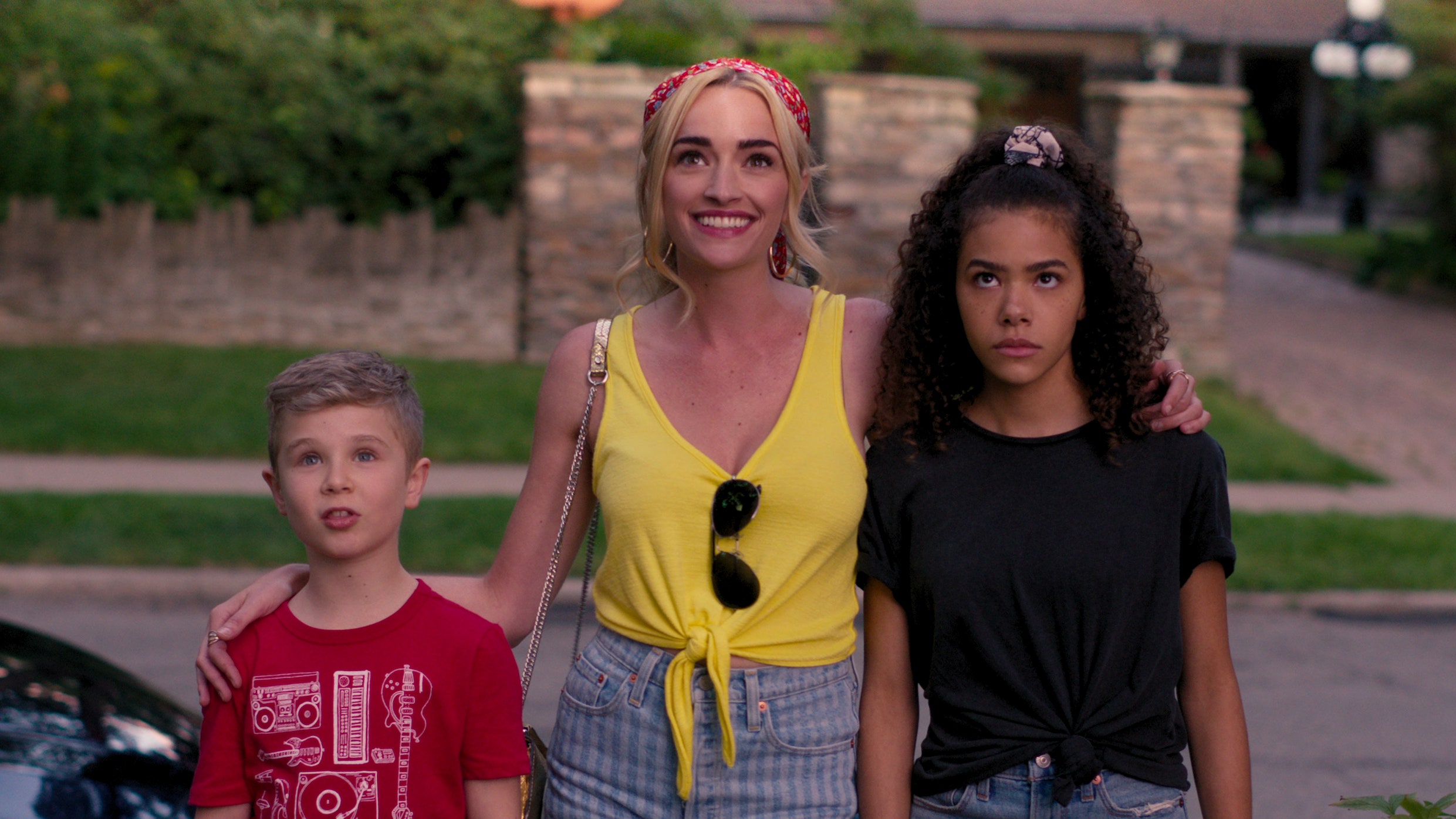 'Ginny & Georgia' is a heartfelt story of a mother-daughter duo aspiring to have a better and normal life. Ginny Miller (Antonia Gentry) often feels more mature than her mother, Georgia (Brianne Howey). After the death of her husband, she moves to a new town, looking to start over, and safeguard her three children from all the atrocities of life that she faced before.
At the heart of this comedy-drama series is the beautiful relationship between Ginny and Georgia, which touches the viewers. Much like 'Against The Ropes,' creator Sarah Lampert artfully showcases the ups and downs of a family through unpredictable circumstances in this timeless drama.
3. Better Things (2016-2022)
'Better Things' is a dark comedy show created by Pamela Adlon and Louis C.K. It centers on Sam Fox (Pamela Adlon), a single mother of three daughters and a working actress with an unfiltered and unapologetic persona. Sam takes on these challenges head-on, despite the pressure, trying to stay afloat while raising her daughter and looking out for her mother.
The show highlights the sacrifices made by women as soon as they become mothers when they drown in responsibilities and can no longer make independent decisions without roping their families into them. Moreover, it is a true depiction of motherhood, like 'Against The Rope,' along with a generous dash of humor and punchlines.
2. GLOW (2017-2019)
'GLOW' is a comedy-drama about women working in a wrestling promotion titled Gorgeous Ladies Of Wrestling (GLOW). The show revolves around Ruth (Alison Brie) and Debbie (Betty Gilpin), two former best friends who fallout due to an incident and are now employed at the same place. Naturally, tensions and hard feelings rise between the two, and they can lower the standard of GLOW.
Amidst all of this, Ruth has a disagreement with the director, and there's complete chaos among the other women on the wrestling show. The series is created by Liz Flahive and Carly Mensch, and they do justice to all the characters on the show by highlighting their individual journeys. If you enjoyed the wrestling and fighting aspect of 'Against The Rope,' you will most likely love to binge 'GLOW.'
1. Hacks (2021-)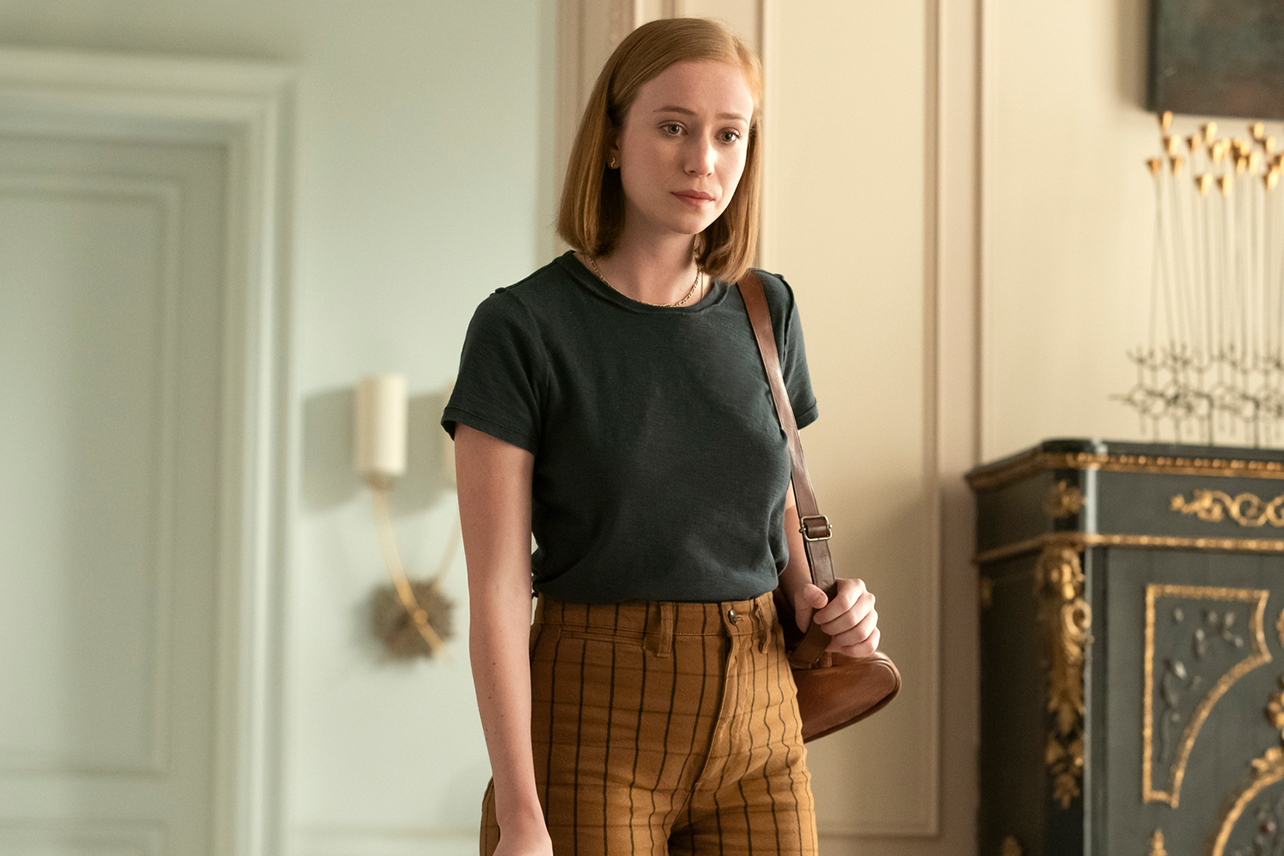 'Hacks' is a comedy-drama about Deborah Vance (Jean Smart), an acclaimed comedian from Las Vegas, and Ava (Hannah Einbinder), a struggling comic writer. The experienced comic wants a fresh perspective, while the budding writer desperately needs a job! So, Ava's manager connects her with Deborah for being her head writer, and the two form a lovely bond.
They help each other in pushing their boundaries and resolving inner turmoil. The entirety of this journey is depicted so beautifully by the creators Lucia Aniello, Paul W. Downs, and Jen Statsky, the talented minds behind this project. Unlike 'Against The Rope,' the duo is not biologically related, but their bond resembles the mother-daughter dynamic that Angela dreams of having with her child.
Read More: Where Is Netflix's Against The Rope Filmed?