'Obsession' tells the story of William Farrow (Richard Armitage), whose life is almost perfect — he's a celebrated surgeon, he's been happily married to his wife, Ingrid (Indira Varma) for a few decades now, and has a lovely son named Jay (Rish Shah) who is engaged and about to get married to the beautiful Anna (Charlie Murphy). This is where things start to go downhill as both William and Anna start developing feelings for each other and acting on them. So begins a series of careful deceptions and hasty rendezvous between the two as they start having an affair with each other.
Created by Morgan Lloyd Malcolm and Benji Walters, 'Obsession' is based on the novel 'Damage' by Josephine Hart. The series focuses on not only the forbidden relationship between William and Anna but also the lengths they go to in order to maintain it and keep it a secret. If you liked the show's storyline, then here are a few recommendations that I believe you would enjoy. You can watch most of these shows similar to 'Obsession' on Netflix, Amazon Prime, or Hulu.
8. Sex/Life (2021-2023)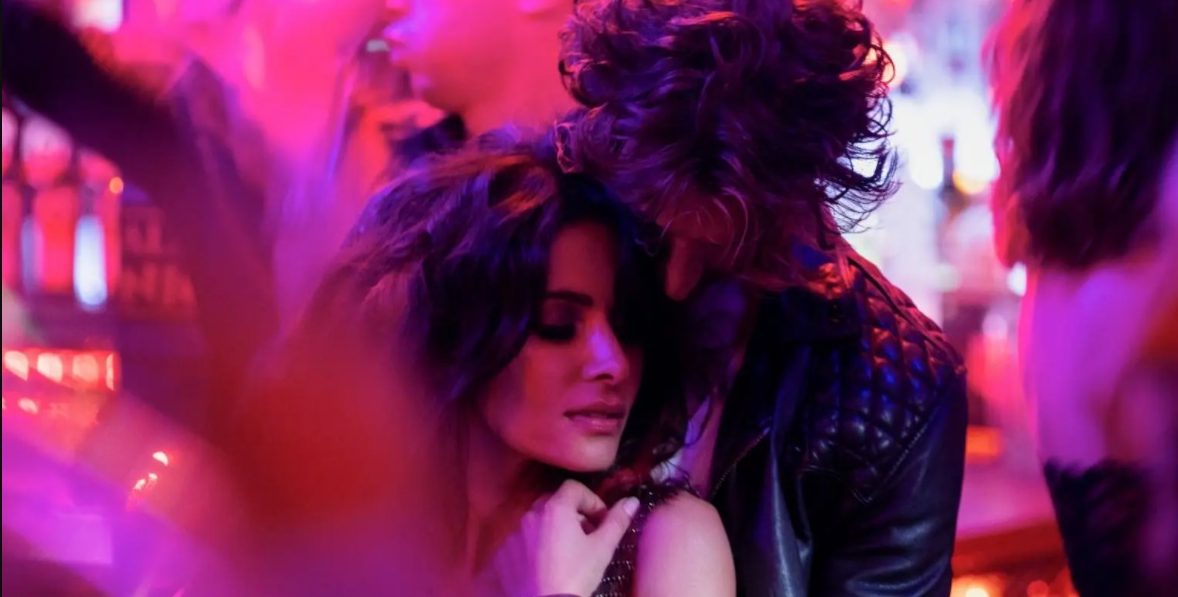 'Sex/Life' centers around Billie Connelly (Sarah Shahi), a suburban housewife and mother in Connecticut with a loving and supportive husband. But while she is happy, she can't help but think if her current life of peace and routine is what true happiness means for her. Billie constantly reminisces about her life before marriage, one that was filled with parties and wild sex. These feelings reach an all-time high when she runs into her ex-boyfriend, Brad (Adam Demos), and suddenly Billie feels a decade younger.
Created by Stacy Rukeyser, the show's depiction of the dynamics of jealousy and sexuality, forbidden romance between multiple people, and its unconventional scenes of lovemaking are perfect for fans of 'Obsession.'
7. Fishbowl Wives (2022)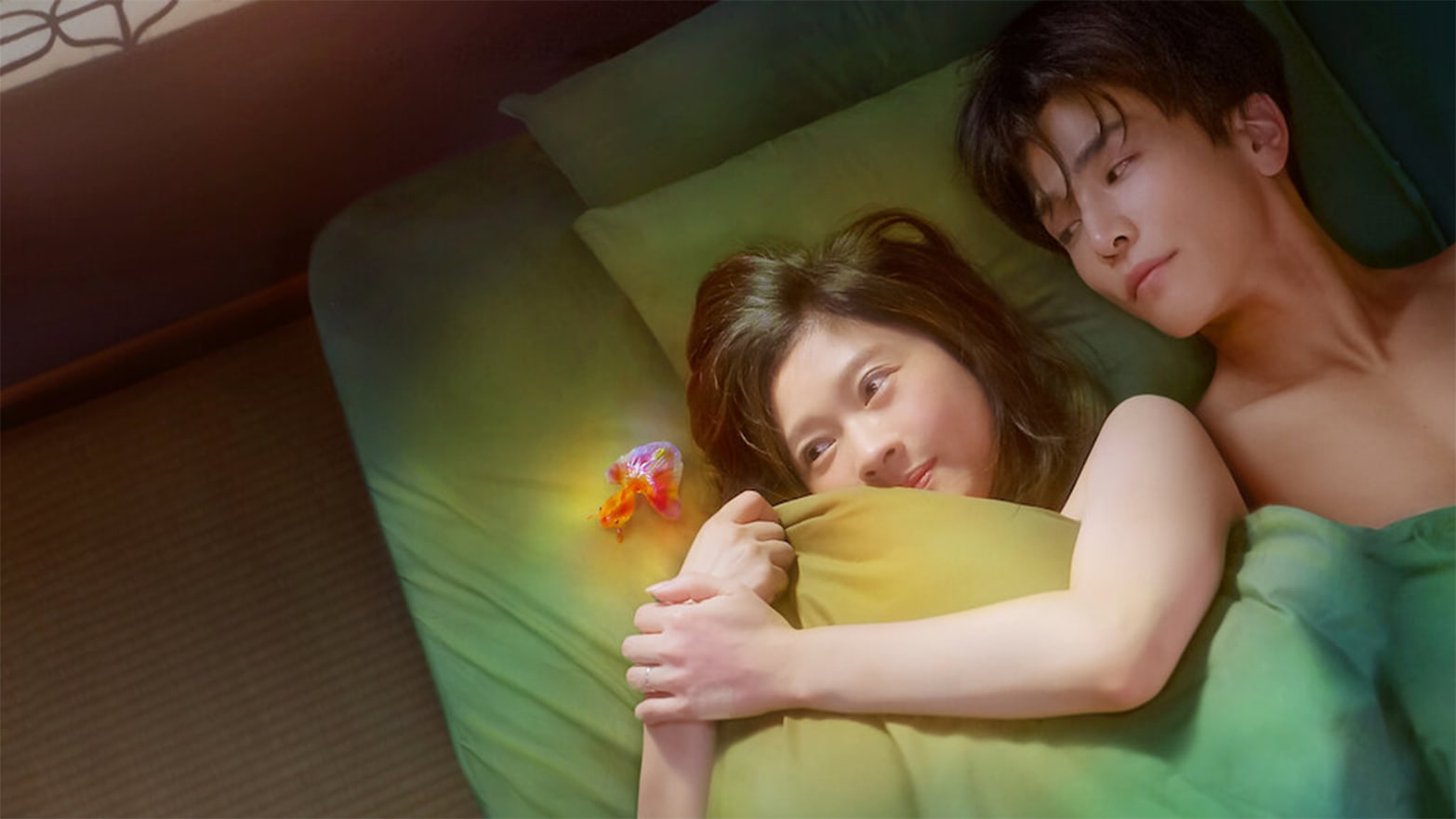 'Fishbowl Wives' tells the story of Sakura Hiraga (Ryoko Shinohara), a woman with a seemingly perfect married life — her husband runs a hair salon, and both of them live in a luxurious penthouse apartment with everything they could possibly have. But all of it is a facade to hide the physical and verbal abuse Sakura suffers at her husband's hands constantly. Unable to leave her situation, she finds solace in the arms of another man.
Based on the manga 'Kingyo Tsuma' by Kurosawa R, the series also looks at five other women who enter into extramarital relationships and their reasons behind that decision, which is woven through Sakura's main storyline. The themes of domestic abuse, bullying, and neglect that lead these six women to cheat on their husbands is a departure from the reasons in 'Obsession,' but it will give viewers a new perspective of looking at forbidden relationships. The subtly directed sex scenes also add to the story and aren't just there to spice things up.
6. Dark Desire (2020-2022)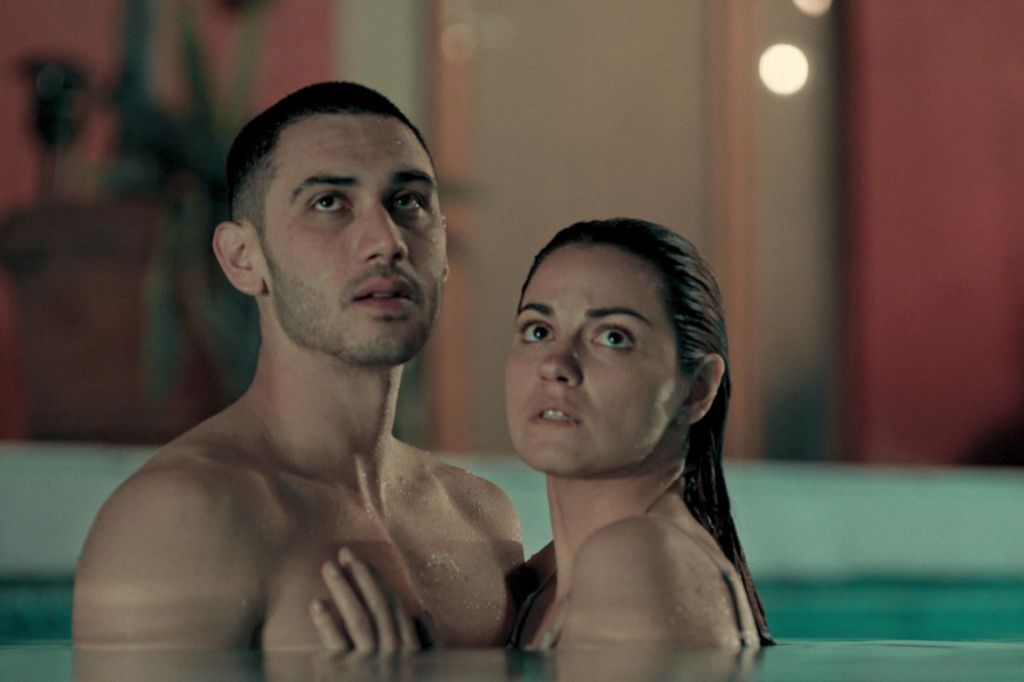 Created by Leticia López Margalli, 'Dark Desire' is a tale of mystery and sex from beginning to end. The story follows Alma Solares (Maite Perroni), a renowned lawyer and a college professor, who finds herself unhappy in her married life. On a visit to a friend, she runs into the handsome Dario Guerra (Alejandro Speitzer) and ends up having an affair with him. But unknown to her, Dario turns out to be a new student in the class she teaches. So what started as a one-time thing for Alma soon turns into a game of lies and threatens to expose a lot more secrets than just Alma's.
Despite the show's focus on extramarital affairs, the romance drama series is a complex web of deception and passion, with not just Alma and Dario caught up in it. The hoops that the characters jump through to keep everything a secret in 'Dark Desire' is no less entertaining than watching William and Anna hide their relationship in 'Obsession.'
5. Playing with Fire (2019-)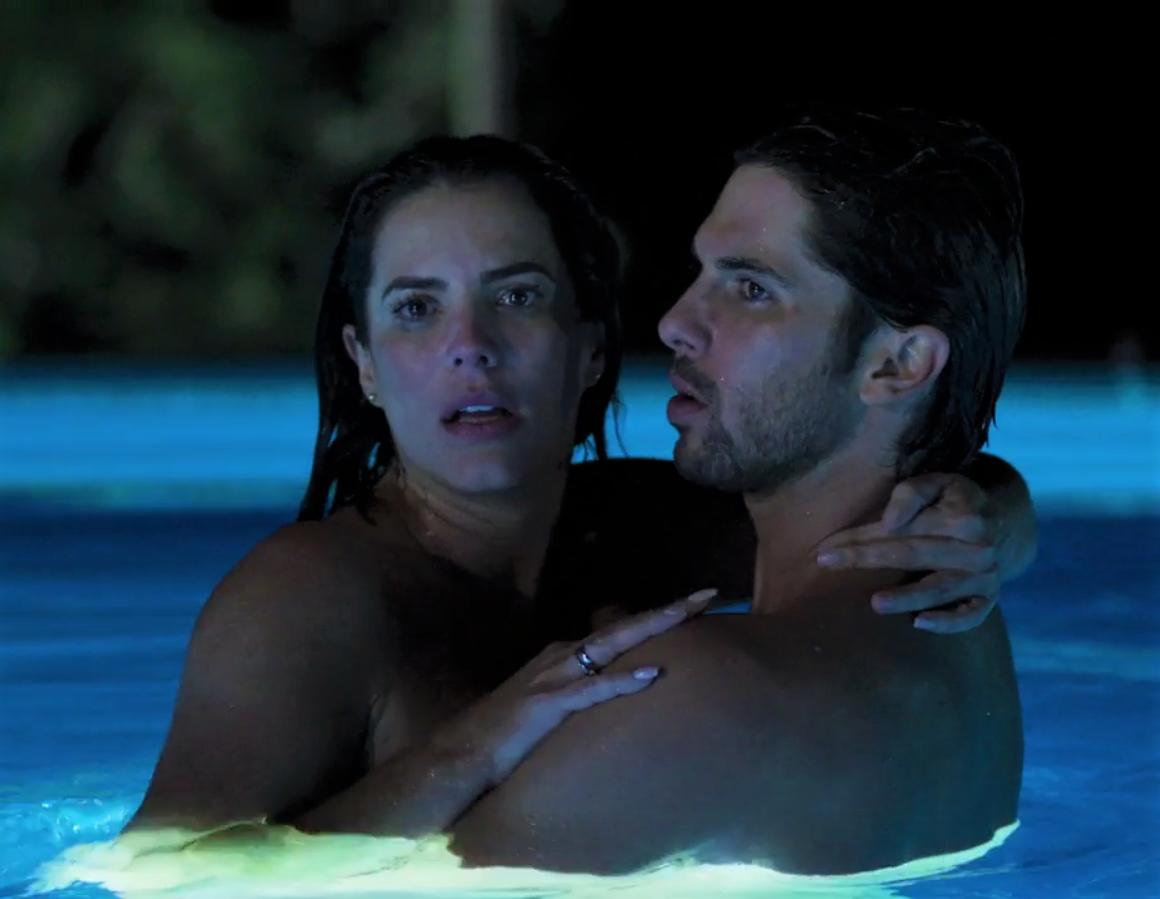 'Playing with Fire' follows Fabrizio (Jason Day), a handsome man who does not care for anything or anyone but his own pleasure, and will do anything to seek it out. In an affair with three different women, Fabrizio fails to recognize the feelings others might develop for him, however. Because of this lack of understanding, things soon turn violent as the three women do everything they can — even going as far as to hurt Fabrizio and sabotage each other — to keep him exclusively in their life. With two of the women's husbands thrown into the mix, things aren't looking good for the Colombian Casanova.
'Playing with Fire' is produced by Telemundo International Studios and Globo. It is based on 'Amores Roubados,' a Brazilian miniseries written by George Moura. The series depicts the dire consequences of unchecked sexual impulses, especially in forbidden relationships and situations, as well as the dangers of obsessing over a person to the point that you lose sight of things, much like 'Obsession.'
4. Devotion, a Story of Love and Desire (2022)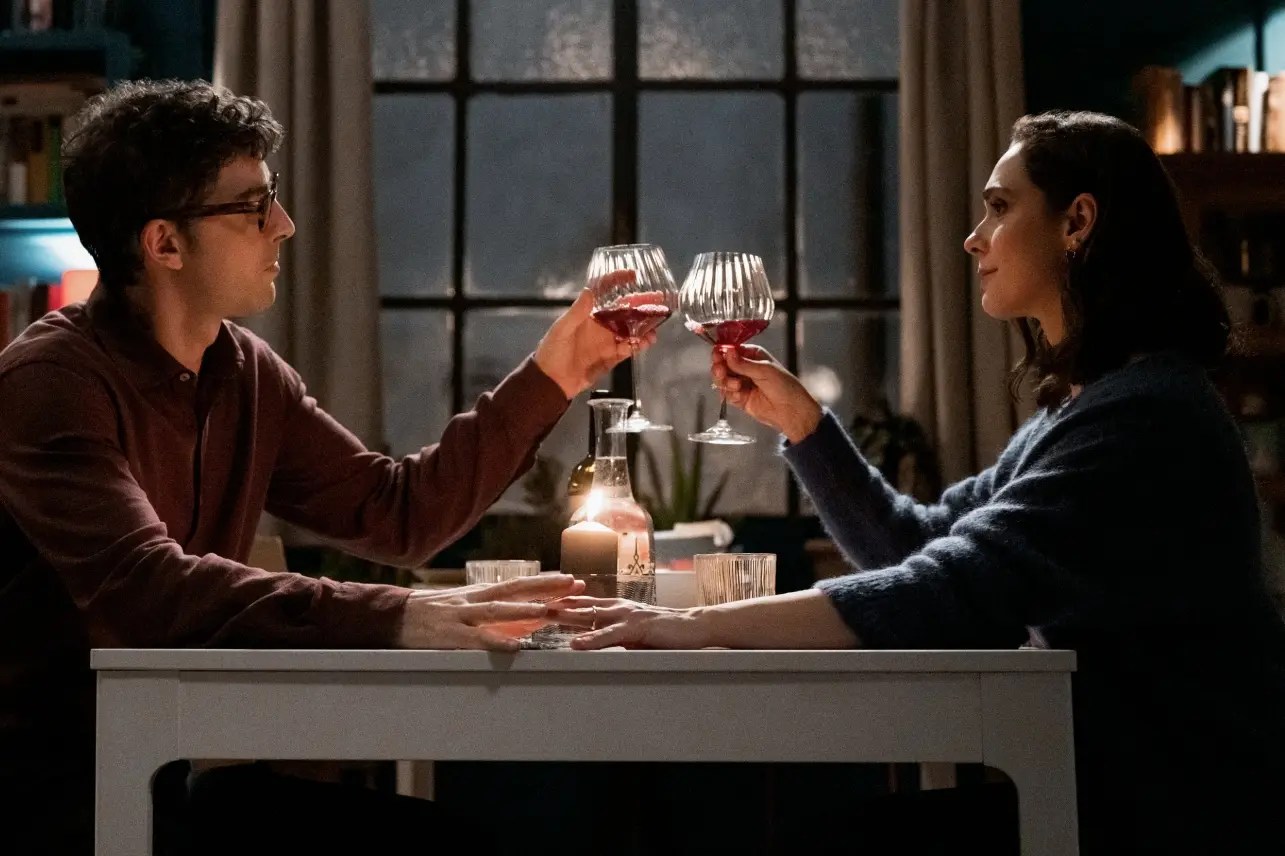 'Devotion, a Story of Love and Desire' is adapted from Marco Missiroli's bestselling 2019 novel Fedeltà. It follows Carlo (Michele Riondino), a university college professor and author, and his wife Margharita (Lucrezia Guidone), an estate agent who are happily married to each other. But their marriage soon comes into question when Carlo is seen comforting Sofia (Carolina Sala), one of his students, in a bathroom by Margharita.
Similarly to William and Ingrid in 'Obsession,' Carlo and Margharita have been married to each other for a very long time, but one wrong moment ruins everything for both of them and calls into question Carlo's fidelity throughout their married life together.
3. A Teacher (2020)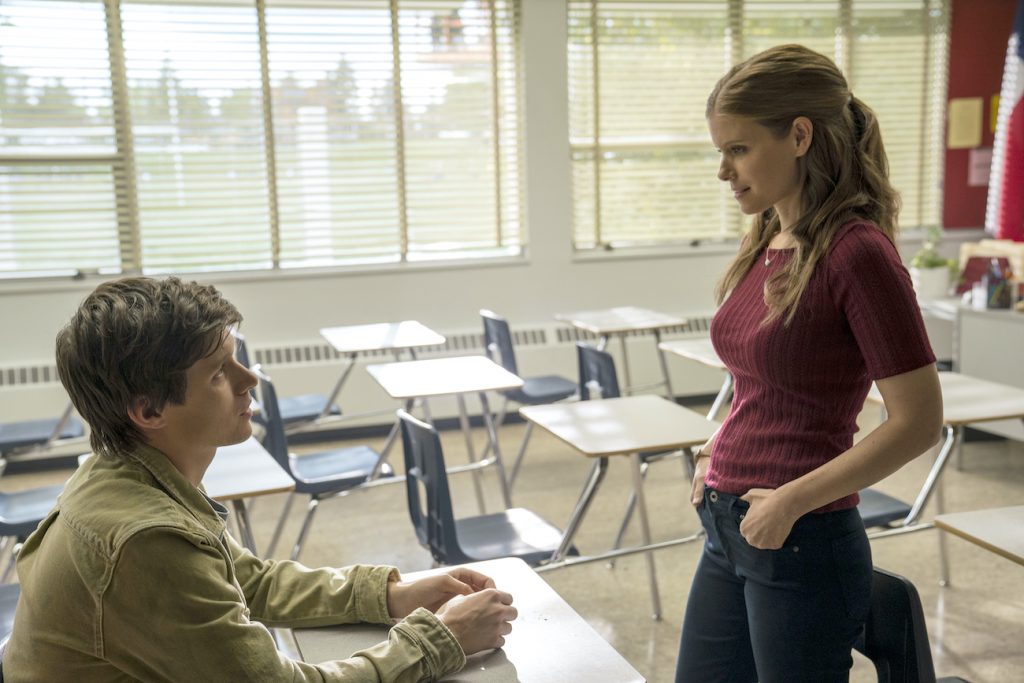 'A Teacher' revolves around Claire (Kate Mara), a new teacher at Westerbrook High School in Texas, and Eric (Nick Robinson), a popular teenager in her English class. While their dynamic is normal at first, things soon begin to escalate when Eric shows interest in Claire, who is dissatisfied with her married life to her college sweetheart. While only limited to simply talking with each other to share their respective burdens, the two soon start an affair with each other that threatens to ruin their lives.
Created by Hannah Fidell, 'A Teacher' is probably the closest in similarity to 'Obsession' with its unequal power dynamic between Clarie and Eric, as well the great difference in age between them.
2. Behind Her Eyes (2021)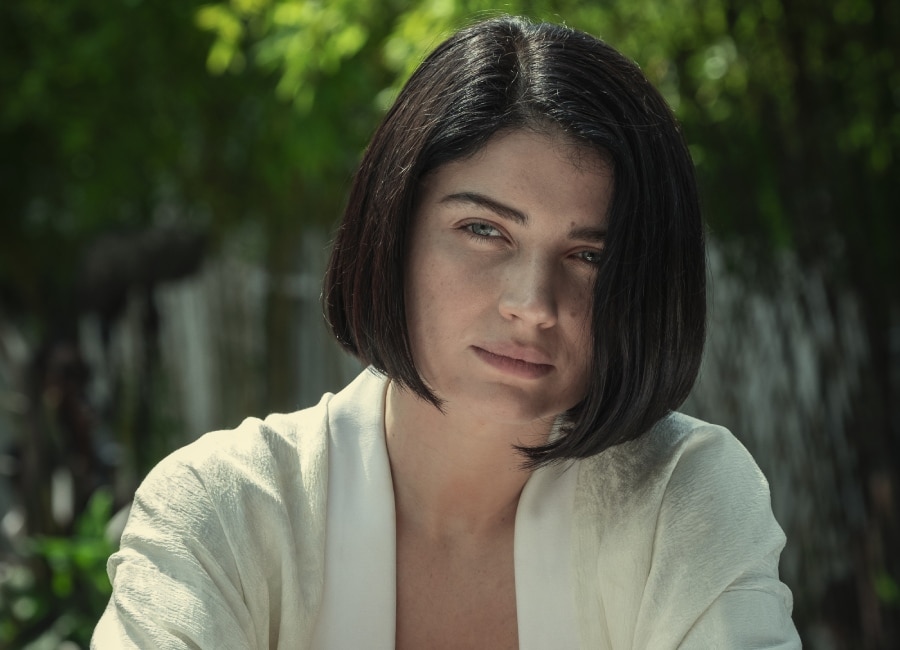 Created by Steve Lightfoot, 'Behind Her Eyes' narrates the story of Louise Barnsley (Simona Brown), a single mother, who starts an affair with her boss Dr. David Ferguson (Tom Bateman), who is a married man. To make matters even worse, Louise also befriends David's wife, Adele (Eve Hewson). But while the situation may look like a simple love triangle, the real tale is full of suspense and just a hint of the supernatural.
This supernatural psychological thriller series is based on the eponymous novel by Sarah Pinborough, which was published in 2017. The characters' unhealthy fixation with each other in the love triangle in 'Behind Her Eyes' will remind viewers of William and Anna's preoccupancy with each other despite having met only once in 'Obsession.'
1. The Affair (2014-2019)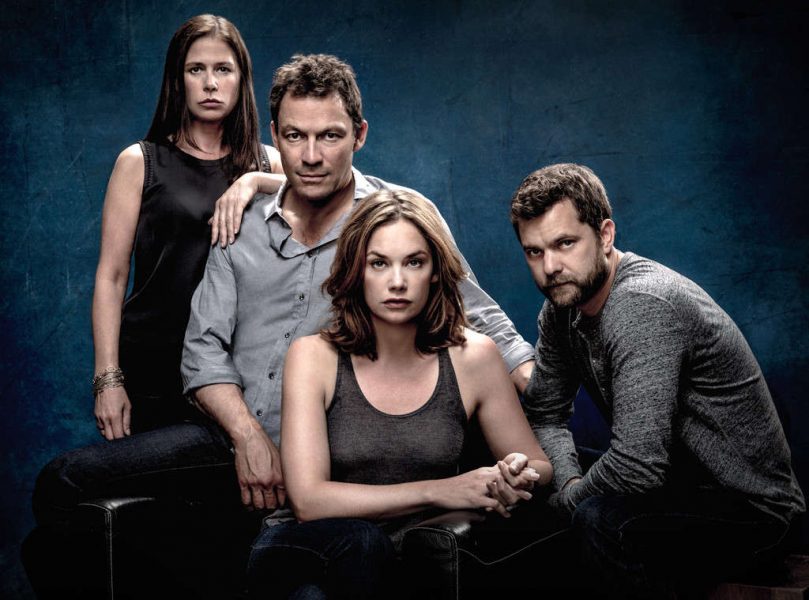 Created by Sarah Treem and Hagai Levi, 'The Affair' explores the extramarital relationship between Noah Solloway (Dominic West) and Alison Bailey (Ruth Wilson), and its consequence in their lives over the course of several years. The story follows a unique point of view narration style, where the affair is shown from both Noah's and Alison's perspectives respectively. This leads to an often vastly different recollection of events owing to their different personalities and lifestyles.
'The Affair' paints a picture of what happens after for those who are caught cheating, especially when they were living perfectly good lives before deciding on their course of action. Noah and William are both happily married men, but one wrong choice on their part ends up costing them everything that they had built in life.
Read More: The Sexiest Shows on Netflix