For those who do not know, Octavia Spencer has a role in 'Spider-Man' (2002). She is the lady at the counter of the wrestling tournament that Tobey Maguire's Peter Parker takes part in to make some money after he is bitten by the radioactive spider. However, her debut was way back in 1996 in a small role in the legal drama movie 'A Time to Kill.' It took 15 years but she finally arrived and grabbed an Academy Award (for Best Supporting Actress) for 'The Help' (2011). Her other movies around that time include 'Snowpiercer,' 'Hidden Figures,' 'Get On Up,' and 'Fruitvale Station.'
In all the above-mentioned movies, Spencer stands apart no matter the length of her roles that lay the blueprint of a promising actor with acute acting skills and a charming onscreen presence. The result was movies like 'Ma,' 'The Shape of Water,' 'Luce,' A Kid Like Jake,' 'Instant Family,' the Netflix series 'Self Made' and the Apple TV+ legal drama series 'Truth Be Told' to name a few. So, if you are her fan, you are surely waiting to find out where you will see her next. Well, the list is long so without further ado, let's begin.
1. Nobody Nothing Nowhere (TBA)
Octavia Spencer is set to appear in 'Nobody Nothing Nowhere,' which is a sci-fi comedy film that serves as a different POV of machines becoming aware. It follows Ruth, who is a Non-People, which stands for one of the human-looking beings. Non-People are built for the sole purpose of serving as companions to Dave, the last person on planet Earth, and helping create a realistic world for him. But things start getting complicated when Ruth becomes self-aware and demands a life of her own. While in most movies, the outcome is dangerous for humans, this movie is a sci-fi comedy. As reported by Deadline, Nat McCormick of The Exchange (one of the production houses for the movie), stated that the movie is "not only…a strong commercial project with a hilarious script, but the film also subtly tackles social issues in a mind-boggling cinematic universe."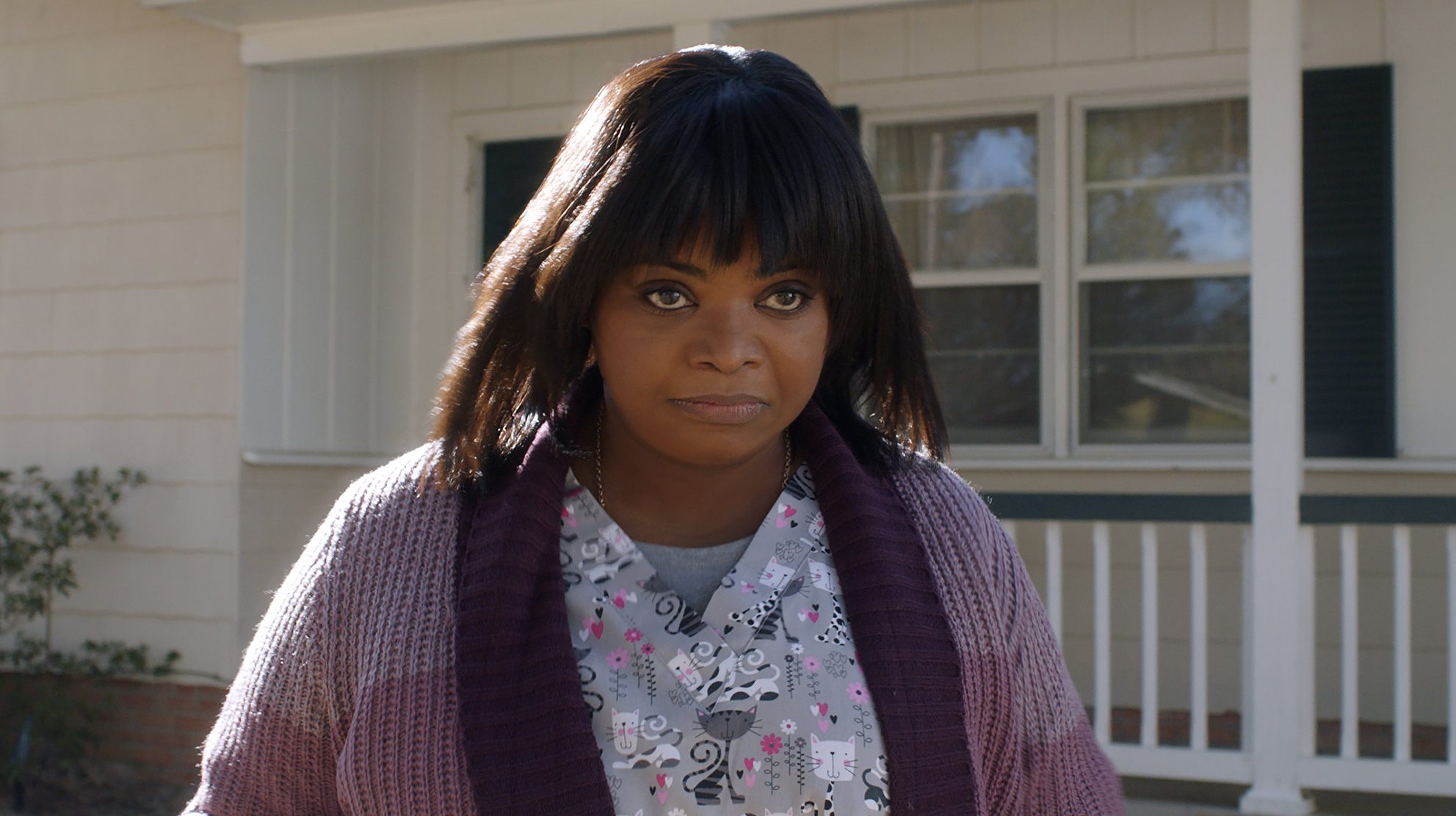 Written and directed by Alex Fischer and Rachel Wolther, 'Nobody Nothing Nowhere' stars Octavia Spencer, Joseph Gordon-Levitt, and Lucy Liu in yet-undisclosed roles. All three actors also serve as producers. In all probability, Levitt plays Dave but we are yet to find out who between Spencer and Liu plays Ruth. The movie is presently in its pre-production stage so there is still time before we are provided with further updates.
2. The Bobby Love Story (TBA)
Also lined up in her upcoming ventures is a show that covers the story of an escaped convict named Bobby Love. Born Walter Miller, Bobby grew up poor with her seven siblings and a single mother in the Jim Crow South. Falling in with the wrong group of kids turned him into a bank robber at a young age. Miller was caught during a bank robbery in North Carolina and sentenced to 25 to 30 years in prison in 1971. But he escaped the minimum security prison (where he was transferred to due to his good behavior) in 1977 and moved to New York. There he led a double life for 37 years, during which he changed his name to Bobby Love, got married (in 1985), and brought up four children.
Bobby even hid his identity from his wife, Cheryl Love, until the police tracked him down to his Brooklyn home in 2015, re-arrested him, and sent him back to North Carolina. Cheryl wrote letters to President Obama as well as the governor and testified on her husband's behalf. In 2016, Bobby Love was finally released from prison. Their story is highlighted by the famous Facebook page titled Humans of New York. Since the story was published, it has received lots of traction from readers around the world.
Showrunner Shalisha Francis-Feusner has written the story for this one-hour FX drama series that Spencer will star in as well as executive-produce. From what we can tell, Spencer is likely to play the role of Cheryl Love. Considering her terrific acting prowess, one can rest assured that she will nail the part. She is no stranger to biographical dramas; having already authentically pulled off her roles in 'Hidden Figures' and 'Get on Up.' An actor is yet to be locked in for Bobby Love's role. The project is currently in its pre-production stage, and further updates are awaited.
3. The Heart (TBA)
Written and directed by Nat Faxon and Jim Rash, 'The Heart' is an action comedy movie that shows two people, Joe and Lucy, who face a huge cash crunch and take up the paid job of transferring a human heart from New York to Florida within 24 hours. However, when they find out that the buyer of the heart is a black-market enthusiast who has skipped the donor list illegally, they decide to take it back to its true recipient. But this isn't going to be easy as the criminals start to hunt them down.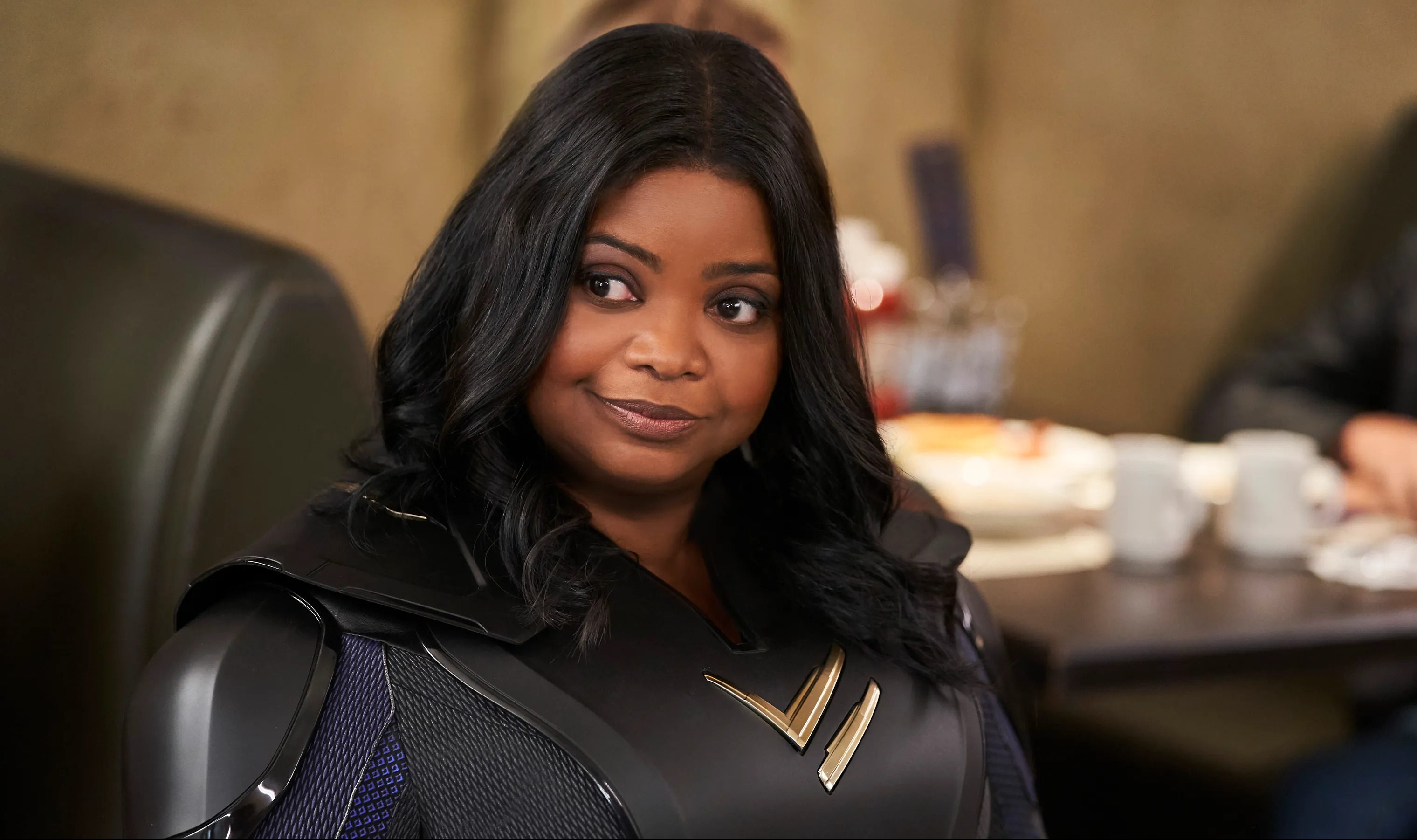 Among these criminals are the millionaire buyer, his brother, as well as Lucy's former boss Dawn who is a drug lord. Basically, the movie is an organ-transplant action comedy. Sounds fun, doesn't it? Octavia Spencer and Sam Rockwell will have a "heart" time as Lucy and Joe, respectively, along with Allison Janney who plays Joe's former boss Dawn. The movie has been in its pre-production stage for a long time and we can only hope that the project comes to fruition. We would love to see Spencer and Rockwell sharing the screen space in comic roles. Sadly, further updates are awaited.
4. Fairy Tale Ending (TBA)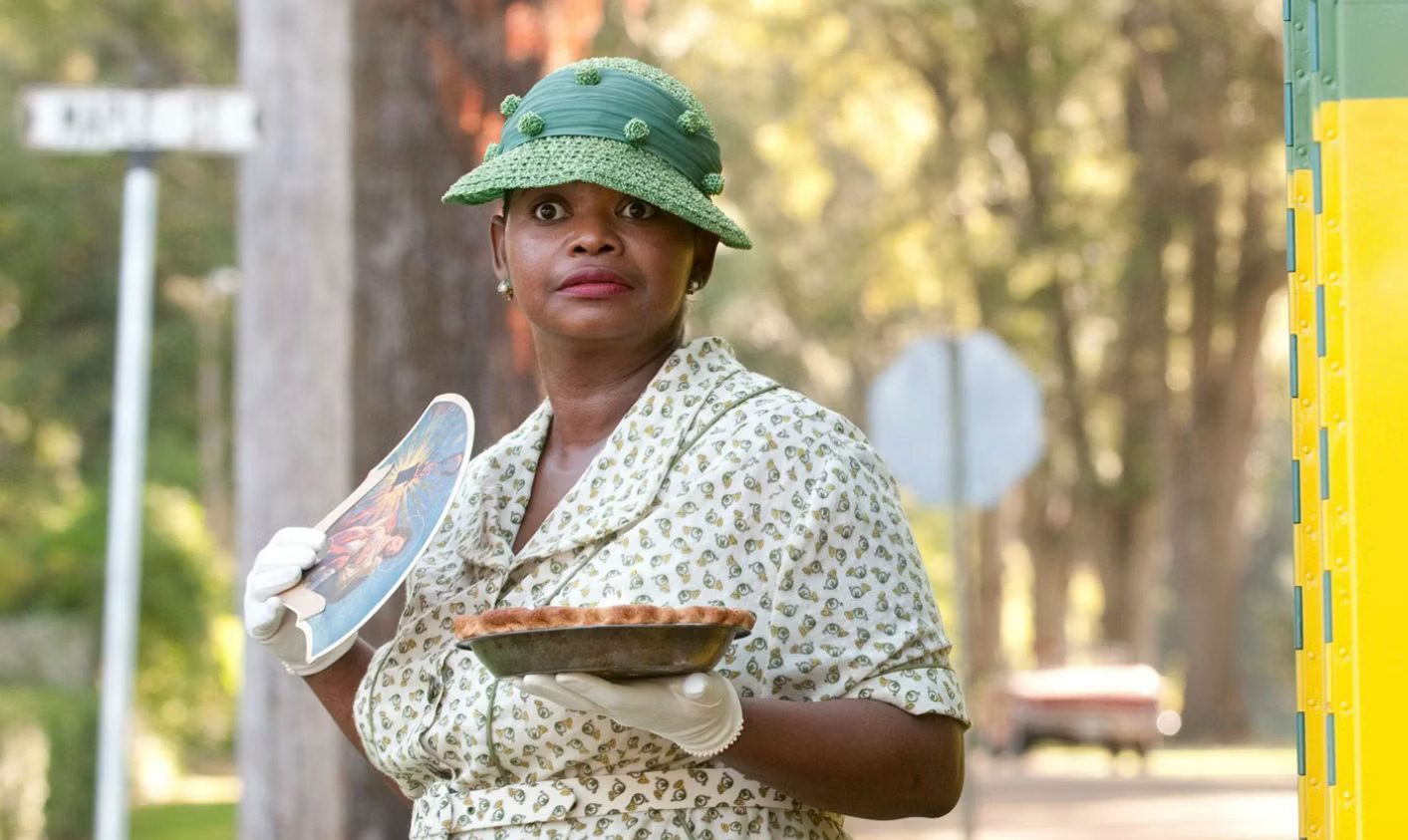 Almost nothing is known about this movie other than the fact that it is a comedy-drama written by Jim Hecht and Tracy McMillan. It stars Spencer and Bryce Dallas Howard, both of whom will share the screen space together after 'The Help.' Howard serves as one of the producers along with Seth MacFarlane, director of the 'Ted' movies, who serves as an executive producer. The project is in its pitch stage, so we are yet to find out when pre-production will begin as well as the rest of the cast and a potential release date.
Read More: Best Octavia Spencer Movies