In the relative uncertainty that clouds the lives of the five fairies, Netflix's 'Fate: The Winx Saga' follows the story of a group of fairies who attend Alfea, a magical boarding school in the Otherworld. However, as they learn to master their powers, threatening elements loom by menacingly. With travesty, romance, and monsters in the mix, the coming-of-age fantasy television show features characters who find themselves overcoming several hurdles along the way.
Abigail Cowen and Danny Griffin portray Bloom and Sky on the show. While the depiction of magic and adventure enthralls viewers, the chemistry between the duo on and off screen has invoked the curiosity of many. So, if you're also wondering more about them, look no further because we've got all the information right here!
Danny and Abigail's Fate: The Winx Saga Journey
Having met on the teen fantasy series in 2019, Abigail and Danny soon became close friends. While the duo's friendship emerged in tandem with their characters' arc on the show, it wasn't late before both Abigail and Danny felt that there was more to their friendship than they may have anticipated. Moreover, their on-screen chemistry and romance ultimately gave the actors more clarity about their connection. It wasn't long before Abigail and Danny realized that they felt similar to their characters on-screen.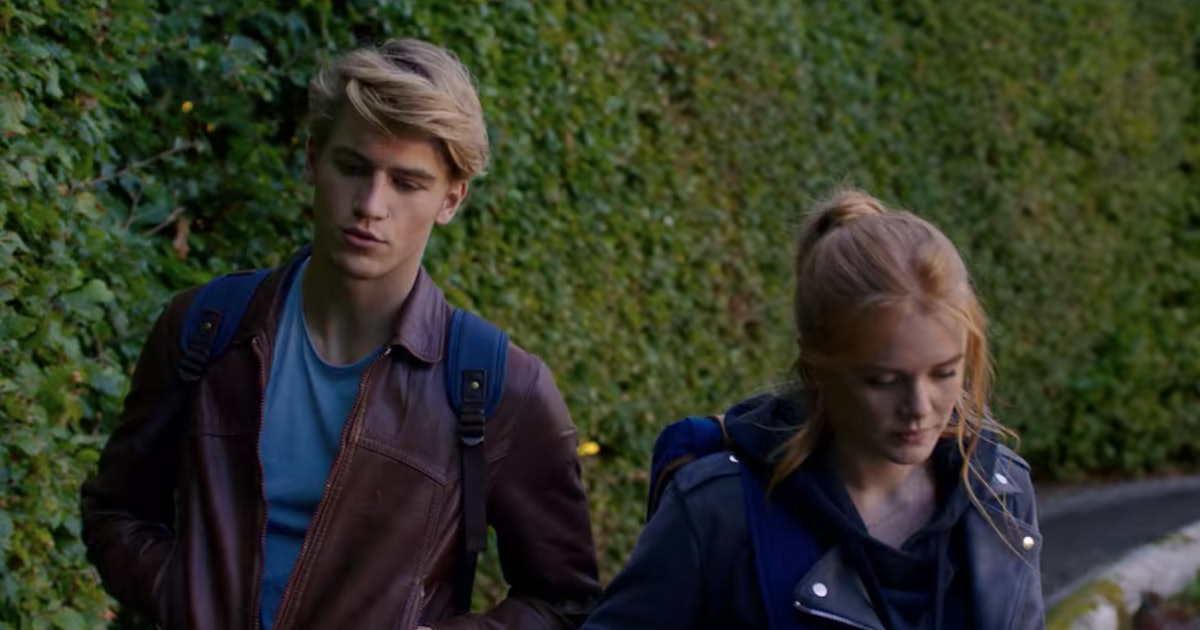 As the story of their on-screen characters progressed romantically, fans began speculating that the actors might feel the same too! Shortly after filming for season 2 of the series came to a close, Abigail and Danny took to their Instagram to announce that they were in a relationship. On October 2, 2021, Abigail took to her Instagram account to post an endearing mirror selfie of Danny and her, clarifying that they are, in fact, together. Captioning the photo, "Neat!!," Abigail's display of affection was soon followed by Danny's evocation of adoration too. The star also took to his profile to post an enamoring selfie of each other and captioned it, "Signing Off."
Are Danny and Abigail Still Together?
Yes, Abigail and Danny are still together. Carrying a lifetime of memories from the show, Abigail and Danny walked hand in hand after they concluded the filming for, 'Fate: The Winx Saga.' It wasn't long before the two began going on public dates. Not just this, the duo also started posting glimpses of their outings on social media. Shortly after they became public, the couple also decided to take a vacation together to unwind. Not just this, they also shared snippets of their time on the beach. The caption read, "And in that moment, they had no idea the sun burns they would face come sun down."
Since their exit from the show, Abigail and Danny have continued to showcase their adoration for one another. From posting pictures of a Florida Gators game to walking the red carpet together, Abigail and Danny have time and again stood by each other. While the duo has repeatedly showcased their affection for each other, an abrupt absence on each other's socials led many to speculate that the couple may have separated. It was also alleged that the 'Stranger Things' actress may have reunited with Ross Lynch, her co-star from 'Chilling Adventures of Sabrina.'
However, the suppositions are not true and remain unconfirmed by the couple. Moroever, Danny and Abigail live far away from each other, making it difficult to catch up regularly. So, even though it was purported that the duo are no longer together, it turns out that Abigail and Danny simply like to keep their relationship private. Moreover, the couple also has a hectic schedule, leaving them with little time to spare.
Aside from their romance, Abigail and Danny continue to climb the ladder of success. Abigail's latest production includes the historical romance 'Redeeming Love.' Danny, who appeared in Guy Ritchie's 'The Gentlemen,' is currently working on the comedy, 'Drugstore June' and has also starred in an indie film. In addition to his work in front of the cameras, Danny also held a brief stint as a model. In addition to devoting time to each other, Danny and Abigail are equally committed to their careers and continue to accelerate as artists. As such, we continue to wish Abigail Cowen and Danny Griffin the best and hope to see them create more milestones in the future!
Read More: Where Is Fate: The Winx Saga Filmed?