Netflix's romantic comedy film 'You People' is directed by Kenya Barris ('Black-ish'). It tells the story of Ezra Cohen (Jonah Hill), a white Jewish man who falls in love with Amira Mohammed (Lauren London), a black Muslim woman as they fall in love. However, the involvement of Ezra's parents, Shelley (Julia Louis-Dreyfus) and Arnold (David Duchovny), complicates his relationship with Amira.
Given the narrative's stress on Shelley and Arnold's ethnic background and cultural views, the audience must wonder if Julia Louis-Dreyfus and David Duchovny are Jewish in real-life. In that case, allow us to share everything we know. SPOILERS AHEAD!
Is Julia Louis-Dreyfus Jewish?
In 'You People,' Shelley Cohen is the mother of the protagonist, Ezra Cohen (Jonah Hill). Shelley is a loving mother and tries to be liberal with her opinions. However, she often comes across as tone-deaf. Shelley has a habit of making culturally inappropriate remarks, especially about Ezra's fiancé, Amira Mohammed, an African American woman from a Mulsim family. Meanwhile, Shelley is from a Jewish family and tries to keep her children rooted in their cultural background. Actress Julia Louis-Dreyfus essays the role of Shelley in the movie.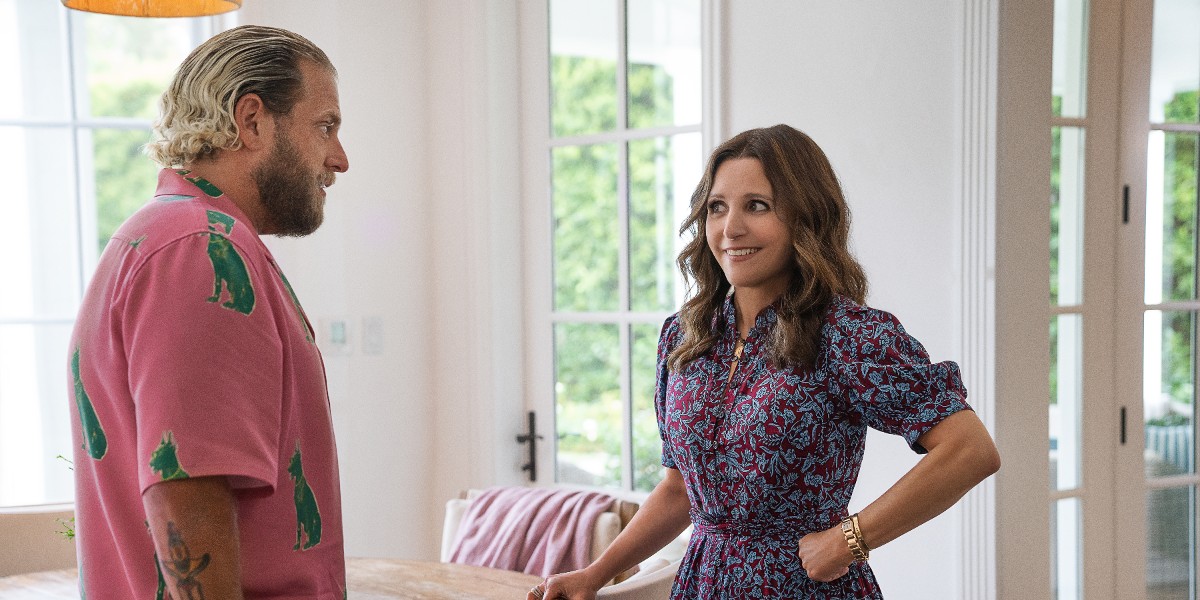 Julia Louis-Dreyfus rose to prominence with her performance as Elaine Benes in the acclaimed sitcom 'Seinfeld' for which she also won an Emmy award. She is also known for playing Selina Meyer in the political comedy 'Veep.' She bagged five Emmy Awards in the Outstanding Lead Actress in a Comedy Series category. Like her character in 'You People,' Louis-Dreyfus is Jewish in real life. The actress is the daughter of Judith LeFever and Gérard Louis-Dreyfus. She is Jewish through her paternal grandfather, who comes from a Jewish family in Alsace, France.
Is David Duchovny Jewish?
In 'You People,' actor David Duchovny plays Arnold Cohen, the patriarch of the Cohen family. Arnold is married to Shelley Cohen and has two children, Ethan and Liza Cohen (Molly Gordon). Like his wife, Arnold is also Jewish and values his cultural heritage. While he is not as tone-deaf as his wife, Arnold also lacks an understanding of other cultures. The same is evident during dinner with Amira's family, the Mohammeds. However, the entire scene is played off for laughs.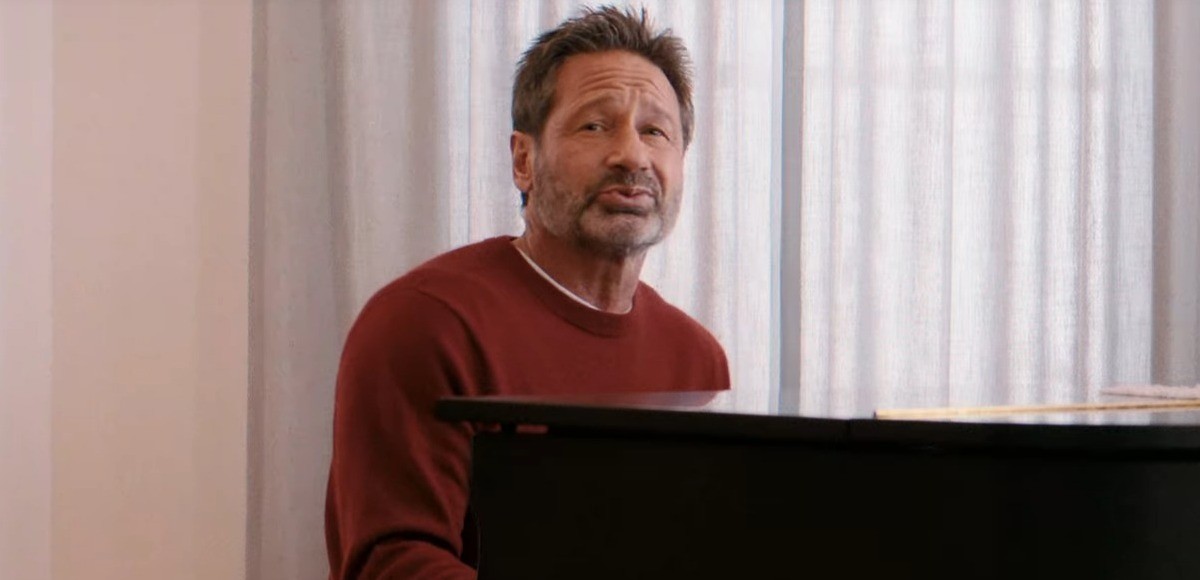 Actor David Duchovny gained prominence in the 1990s with his performance as DEA Agent Denise Bryson in 'Twin Peaks.' He is best known for portraying FBI agent Fox Mulder on the sci-fi series 'The X-Files.' You might also recognize Duchovny as Hank Moody from the comedy-drama series 'Californication.' Like his character in 'You People,' Duchovny is Jewish in real life.
Ducovny's father, Amram "Ami" Ducovny, a writer and publicist, worked for the American Jewish Committee. Therefore, it is safe to say that Duchovny is connected to his Jewish roots. However, the actor is also part Lutheran through his mother, Margaret, who is from Aberdeen, Scotland.
Read More: Are Eddie Murphy and Nia Long Muslim as Shown in You People?