Born in Anaheim, California, Austin Butler started his career as a background-actor along with his sister. Butler's life took a turn for the better when he was noticed by a background-acting agency representative at the age of 13. The young actor got his first role as a background actor in the two seasons in Nickelodeon's live-action sitcom 'Ned's Declassified School Survival Guide.' On the sets of the show, he met Pat Cutler, the manager of his friend and actress Lindsey Shaw. Impressed with the young boy's talent, Cutler made a deal to represent him. The contact with Cutler became decisive in Austin Butler's career and he started to approach acting in a more professional way.
While Cutler helped him to land minor roles on television shows, Butler discovered his passion for acting. He joined acting classes which took its toll on his schooling. He dropped out of regular schooling and turned to home-schooling in order to balance his acting career and academics. During those years, Butler was so keen about art and music that the young man used to play the guitar until his fingers bleed.
His first breakthrough came with the 2007 teen series 'Hannah Montana' on Disney Channel. The actor appeared in the guest role of Derek Hanson alongside teen sensation Miley Cyrus in the show. In the next year, he landed his first recurring role in the Nickelodeon and Family Channel series 'Zoey 101.' His stunning portrayal of James Garrett, lover of the titular character, earned him widespread critical acclaim and triggered a slew of similar roles. While the fan-favorite lead couple emerged as deadly combo, the fourth season of the show ran for 9 popular episodes. The actor discovered the hidden talent within him, to process emotions and deliver them through his eyes.
When asked about destiny, Butler once said, "I don't know, I believe that things are meant to be, in a way, but I also believe that we have free will, so I believe that there are multiple destinies in a weird way; I don't even know if that makes sense! I was even just talking yesterday with somebody who met their wife in this certain way, and it's like if you didn't do one little thing– if my grandparents didn't meet on that particular day and they hadn't crossed paths, I wouldn't even be here sitting here talking to you."
But destiny drove him straight into the center of life when he landed a recurring role in the CW series 'Life Unexpected' in 2010. Though the teen drama series met with positive reviews, the CW pulled the plug on the show after it started struggling to get good ratings. His major works during this period include 'Wizards of Waverly,' 'Jonas,' 'CSI: Miami,' and 'The Defenders.' Soon, he landed the lead role in 'Sharpay's Fabulous Adventure,' a spin-off of the hit 'High School Musical.' He played the role of Peyton Leverette and garnered widespread critical acclaim.
Butler played a major role in the ABC family series 'Switched at Birth' from 2011 to 2012. Titles like 'The Bling Ring,' 'Are You There, Chelsea?' and 'The Carrie Diaries' soon followed. His career catapulted during that phase into new heights and the actor became a regular collaborator with several high profile directors in Hollywood.
After some critically acclaimed performances in television and film, Butler made his mark on stage with the theatrical play 'Death of the Author.' Directed by Bart De Lorenzo, the drama debuted in 2014 at Geffen Playhouse, Los Angeles and met with positive reviews from critics. The actor played the role of a pre-law student holding a double major in mathematics and political science in the production. In 2016, he was seen alongside Johnny Depp, Lily-Rose Depp and Harley Quinn Smith in the horror-comedy 'Yoga Hosers.' Other major credits under his belt include the series 'Arrow,' 'The Intruders,' 'Ruby & The Rockits,' and 'The Shannara Chronicles.'
Apart from his popular roles in television and films, the actor has also become an icon of a generation with his modelling campaigns and high-profile relationships. The last two years have been career-defining for the actor, with a hand full of challenging roles and several diverse projects. So now you might be wondering what is the next Austin Butler movie or TV show? Well, here's the list of upcoming Austin Butler films and TV shows scheduled to release in 2019 and 2020. We can only hope that the latest Austin Butler movies would be as good as some of his recent ones.
2. Once Upon a Time … in Hollywood (2019)
Austin Butler joined Quentin Tarantino's retro Hollywood tribute 'Once Upon a Time in Hollywood' in August 2018. The actor will be seen alongside Leonardo DiCaprio, Brad Pitt, Margot Robbie, Lena Dunham, Timothy Olyphant, Damian Lewis, Luke Perry, Dakota Fanning, James Marsden, Keith Jefferson, Michael Madsen, Al Pacino, and Nicholas Hammond, among others. Billed as Quentin Tarantino's intimate love letter to Hollywood of the '60s, the movie garnered positive reviews despite its exhaustive duration of 2 hours 45 minutes, after it premiered at Cannes. Butler reportedly plays the character of Tex, a member of the infamous Manson Family who brutally murdered actress Sharon Tate and her four guests in the late '60s.
Set in 1969, the plot follows Rick Dalton (DiCaprio) and his longtime stunt double Cliff Booth (Pitt) who struggle to navigate through a rapidly changing film industry. The two men are at the crossroads of their personal and professional lives. 'Once Upon a Time in Hollywood' is written and directed by Tarantino who also serves as the producer along with David Heyman and Shannon McIntosh. The movie is slated for a July 26 release.
1. Untitled Elvis Presley Project (TBA)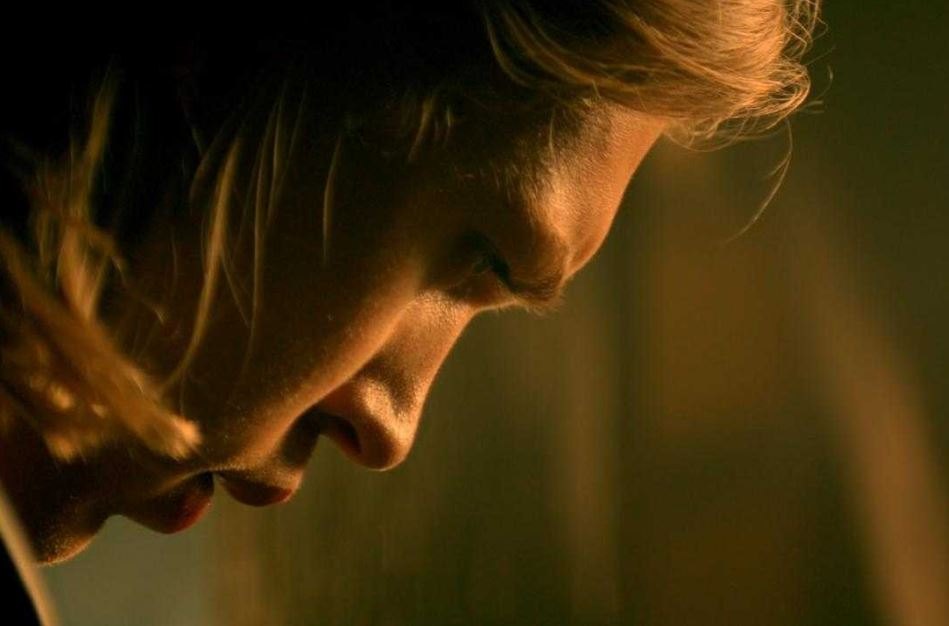 Austin Butler is set to play the legendary the rock star Elvis Presley in the upcoming biopic to be directed by Baz Luhrmann. The untitled flick will reportedly explore the legacy of Elvis along with his complicated relationship with his manager Col. Tom Parker. played by Tom Hanks. Butler was handpicked for the role from a star-studded list of Ansel Elgort, Harry Styles, Aaron Taylor Johnson, and Miles Teller. Luhrmann will direct the movie from a script he co-wrote with Craig Pearce, who is known for 'The Great Gatsby' and 'Moulin Rouge!' Luhrmann also produces the movie along with his wife Catherine Martin and Gail Berman of Tecumseh Productions. More details about the plot and cast are under tight wraps. Warner Bros Pictures handles worldwide distribution of the film, which is set to start production in early 2020 in Queensland, Australia.
Read More: Upcoming Emile Hirsch Movies