2018 has turned out to be a fabulous year for cinema. The list of cinema greats, who enthralled and graced the screen this year, runs amok. The year has almost been a dream-like sequence, with the events unfolding like a Tim Burton movie. From Alfonso Cuaron's stunning 'Roma', to Gasper Noe's dazzling 'Climax', this year has truly "Shoplift-ed" our hearts. Many movies on the list haven't had a wide release yet. So expect this list to give you a concrete idea more or less of how the Oscars will turn out this time. The films that feature on the list are also highly probable to make it to the best movies of the year as well. Here is the list of top filmmakers of 2018.
15. John Krasinski, 'A Quiet Place'
For any 'Office' fan, 'A Quiet Place' would have been an emotional moment. The Dunder Mifflin family is one large group of loyal fans, along with cast members. Krasinski, an integral member, doing well would naturally be a pleasant sight for them. But his marvelous foray into mainstream cinema in a directorial capacity makes this ode to the art of silent films a larger than life cosplay. Set in a dystopian future, bustling American streets have given way to a foreign creature that hunts sounds. The seemingly impregnable forces have deserted the human population, leaving behind few bravehearts to fight for their survival. Lee Abbott and his family still haven't recovered from losing their youngest to the creatures. Their lives, though externally fluent, are still stuck in that terrifying moment of horror. Regan, who blames herself and thinks her father Lee also feels the same, helps her pregnant mother in chores. As the mercenaries close in on the Abbott household, can Lee save his family?
As Krasinski has pointed out, 'A Quiet Place' is more than just a horror-thriller. Laced with strong familial instincts, Krasinski's tender handling of the subject matter confirms his claims. Certain moments capturing the family at their most natural and vulnerable are given time and space to breathe, while moments of tense pace and intensity the right touch to feel inch-perfect. Krasinski shows immense maturity for his first major directorial effort, the first being the rather underwhelming 'The Hollars'. While he certainly has a long way to go in the director's chair, 'A Quiet Place' is a promising start.
Read More: Best African American Movies of 2018
14. Ari Aster, 'Hereditary'
Much has been said about how disturbing Ari Aster's feature debut was for the audience. With reports similar to the ones published when 'The Exorcist' released, Aster certainly made a lot of noise with his unsettling horror fiesta. Heavily drawing from Polanski's 'Rosemary' and early Japanese cinema glorifying cultism and occult practices, Aster paints his intriguing canvass with bloody red and dead black. His slow, careful camera movements give us a peek into a highly prophesied universe, that consumes any and everything with disconcerting ease. Although structurally the film leaves a lot to be desired, Aster's effort is greatly affecting and polarizingly impressive, registering itself as one of the best of the year.
Read More: Best Indie Movies of 2018
13. Panos Cosmatos, 'Mandy'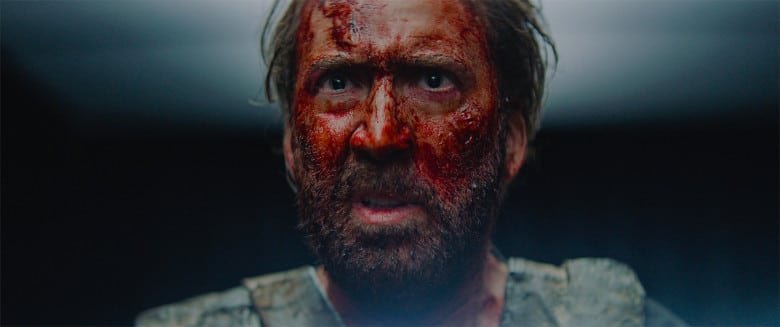 'Mandy's wild success this year largely goes to Nic Cage's quintessential madness. The popular actor returned to his vintage best and delivers one of the year's best performances. Casmatos, though, is the unsung hero that facilitates the process and channelizes Cage's crazy energy to produce a blinding portmanteau of Biblical symbolism and highbrow, high-octane music, wrapped in vagueness and mystique. Just two films old in the industry, Cosmatos shows no restraint in tuning his vision to the film's garish, horror-inspired imagery. The beautiful, and effective, way in which he weaves the story around his cinematic brilliance is enthralling and makes for a fantastical experience. Cosmatos' powerful, vivid, and arthouse hallucination is a trippy affair, one that everyone must take a sniff of.
Read More: Top Grossing Movies of 2018
12. Andrew Haigh, 'Lean on Pete'
Charlie Plummer's star-turn as his namesake amplifies director Andrew Haigh's weighted and poignant depiction of a compassionate and empathetic young man, traversing the vast American backcountry in search of meaning and a lost mother-like aunt. Life often gives us no choice to be decisive. This inherent human flaw, though, takes Haigh's inspired protagonist on a life-changing odyssey with a similar-tempered companion far more understanding than any human faculty. 'Lean on Pete' serves as a spiritual confrere to his universally acclaimed '45 Years'. His stifled protagonists can't help but further their lackadaisical lives on-screen, sharing the barren bouquet of joy handed to them by life. Sharing similar lives, Charlie and Kate are universal reflections of many amongst us, recording our existence with endless self-importance, only to fade away as the palimpsest of an after image. Haigh solidifies his status as a rising star of the indie genre, thus confirming his entry in the list.
Read More: Best Romantic Comedies of 2018
11. Chloe Zhao, 'The Rider'
There haven't been many Westerns before that have captured the strife of poverty and the disability of not having a choice in life with such emotive brightness before. Brady is a retired horserider, having forced to lose his rising star in the rodeo circuit due to a horrific accident. The subsequent seizures, which unpredictably haunt him, keep him from going back. He faces the decision of his life when an opportunity that could spring him back into the limelight, or kill him, presents itself. Choosing characters out of real life and fabricating their story, director Chloe Zhao pays homage to the Western American life while disenchanting the life Hollywood has notoriously glorified. Beautifully shot and well-acted, this is a really poetic indie drama. 'The Rider' completely sweeps the viewer by its ingeniously humane portrayal of a man who is torn with a contradiction of choosing life or his heartfelt dream. A tale of dreams, responsibility, and family – this is a film that can change lives.
Read More: Best Actors of 2018
10. Xavier Legrand, 'Custody'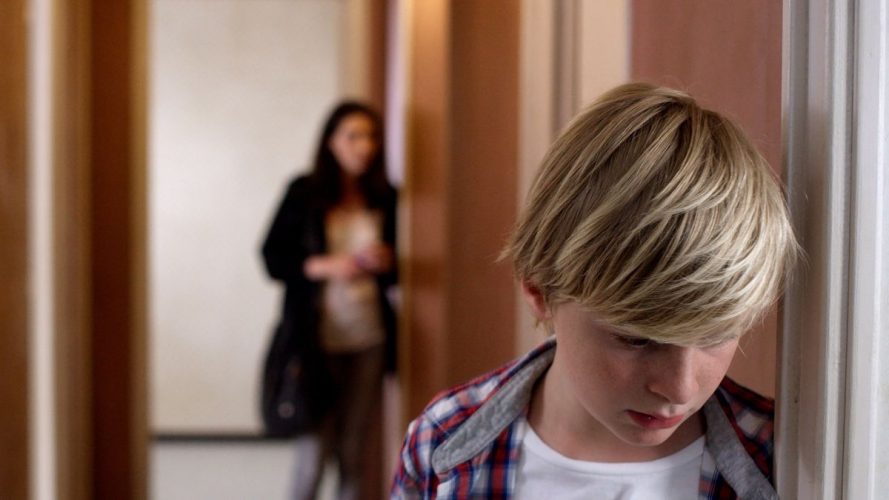 Miriam and Antoine Besson have divorced, and Miriam is seeking sole custody of their son Julien to protect him from a father she claims is violent. Antoine pleads his case as a scorned dad whose children have been turned against him by their vindictive mother. Unsure who is telling the truth, the appointed judge rules in favor of joint custody. A hostage to the escalating conflict between his parents, Julien is pushed to the edge to prevent the worst from happening. Despite the film being his directorial debut, Legrand streamlines the aching melancholy of his struggling and confused protagonists with clarity and patience. His taut, mysterious element of the unknown gnaws every second information his withheld, nostalgically recreating the timeless brilliance of Hitchcockian cinema. His nuanced effort is piercing and plays out in a manner consuming enough to leave you exhausted.
Read More: Best Reviewed Movies of 2018
9. Spike Lee, 'BlacKkklansman'
Among the best films of the year, and probably fitted with the most timely themes, is Spike Lee's spectacular 'BlacKkKlansman'. A true-to-life portrayal of Ron Stallworth, an undercover police officer who infiltrates the KKK, Lee's screen adaptation expertly blends the bitter reality of our post-truth century and the profound and spontaneous humor of Stallworth's memoir. John Washington and Adam Driver deliver stellar performances and embellish Lees' observant and atmospheric comedy-drama. It is Spike Lee's uncompromising, hard-hitting realism that stands out and admittedly elevates the film. Despite its solemn thematic exposition, 'BlacKkKlansman' is an entertaining watch, inclusive enough to cater to the most diverse spectrums of audiences.
Read More: Best R-Rated Movies of 2018
8. Debra Granik, 'Leave No Trace'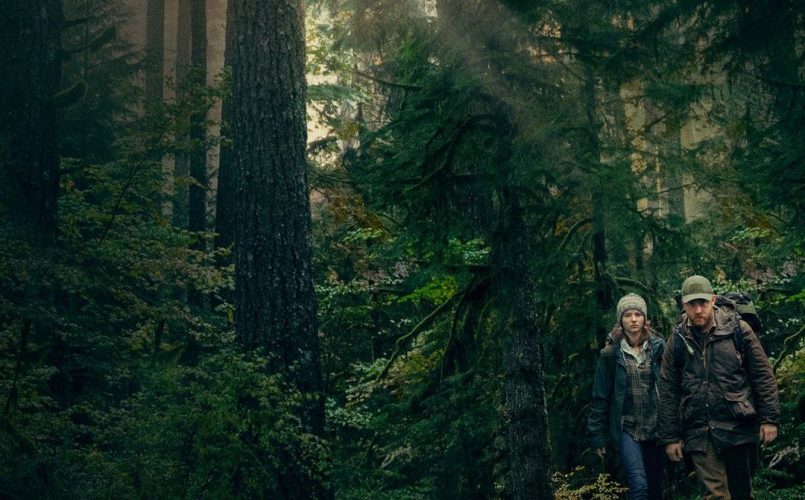 A homeless father-daughter duo lives in public parks. When they are caught by public authorities, they are relocated to a more modernist environment. The cotton mattresses and warmth of the heater unsettles them, the duo choosing to spend the night outside, beneath the stars. As they adjust to their new lifestyle, they grow more and more nostalgic about their humble beginning. 'Leave No Trace' is a compelling drama, embellished to great impact by the stunning performances, especially Ben Foster's. Granik's immeasurably humane film about an empathetic relationship between a father and daughter is truly riveting, successfully transporting us to an immersive universe that is hard to come back from.
Read More: Best True Story Movies of 2018
7. Bo Burnham, 'Eighth Grade'
Facebook posts and critic circles will unequivocally deem films whose thematic exposition is grounded in social justice and equality as important and timely. If you change the perspective and put into view my own, or billions like me, 'Eighth Grade' will become subliminally more significant. Kayla is a shy, socially reserved eighth grader. She mostly stays aloof from her peers, but actively becomes a member of the growing internet community as a Youtuber. Her social instincts, and those of her classmates, are overtaken by the tempting world of internet, leaving the children isolated and short of human interaction.
Burnham's massive debut subtly deals with pressing issues about early teen years and adolescence with great earnestness. His pervasive camerawork allows the audience to become a part of Kayla's consuming world. The maturity he shows in putting across Kayla's point of view, with over shoulder shots and intimate close-ups is surprising and seems a manifestation of his own life. 'Eighth Grade' is the 'Florida Project' of 2018, and might even be better.
Read More: Best Reviewed Movies of 2018
6. Gasper Noe, 'Climax'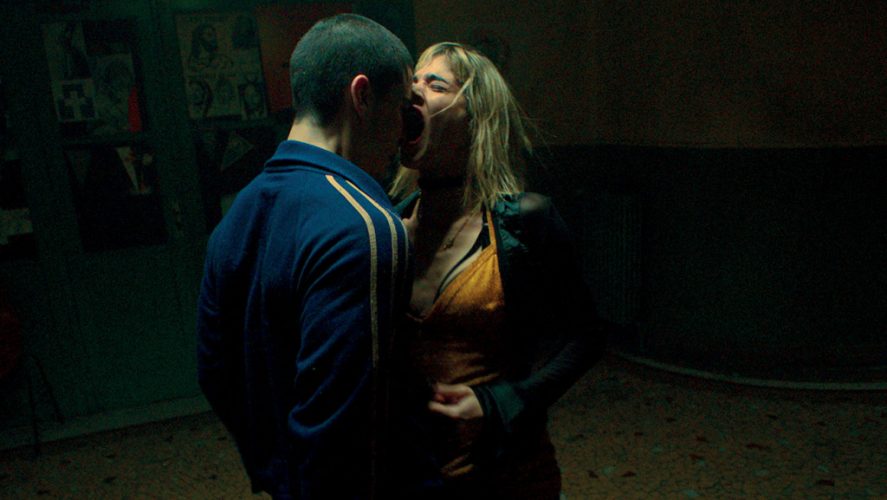 Noe gained worldwide fame (or ill fame) after Irreversible. A film that many hate; and as many love. It created a furore when it first premiered. Surprisingly, Climax has been much warmly received in comparison. Not that climax is any less controversial, but it seems like critics have come to expect the unexpected from Noe. And that helped several, including me, to go into the film with an open mind and come out with a smile. Yes smile! The reason many of us were smiling because we were amazed by the audacity of Noe to have pulled off a film that has no right even being remotely fascinating. How on earth can someone blend EDM, drugs, dance, suspense, blood, sex, incest and still create a coherent film? But by using the same tricks he has used in his previous films — that is by involving audiences in the scene on the screen rather than the story — Noe keeps you engaged from beginning to the end.
Climax is familiar territory for Noe. Controversial. Bold. Experimental. Dizzying. Climax is everything that you would want to in a Gasper Noe film — and some more. The only difference, this time he is also musical, which only ends up elevating the film. Many people question the reason as to why experimental cinema should be encouraged. To them, I say, watch Climax.
Read More: Best R-Rated Movies of 2018
5. Hirokazu Koreeda, 'Shoplifters'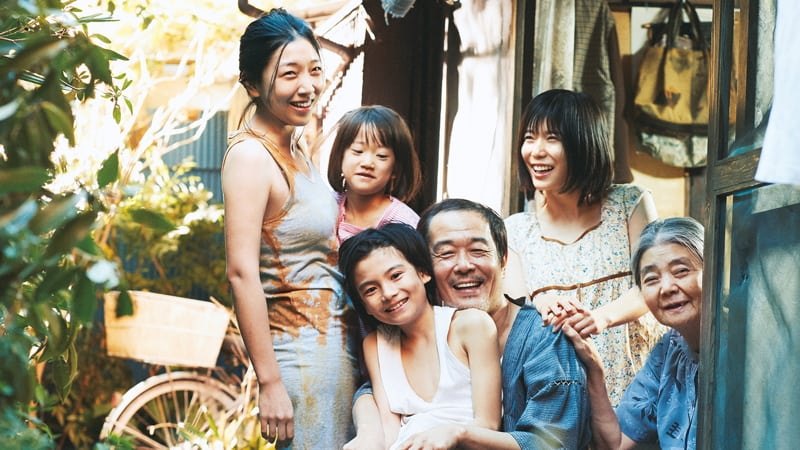 Hirokazu Koreeda filmography is replete with films about affecting portrayals of humanity. He is one of the very few directors who uses camera in a non-judgemental way and lets characters tell their own story. In that sense, 'Shoplifters' is no different. And yet, this story of a family of thieves is something that we have never seen before. It's almost impossible to watch this deeply compassionate film and not be moved to tears. If it hadn't been such a great year for foreign language films (see below), I would have totally expected 'Shoplifters' to win Best Foreign Langauge Oscar. In any case, we already have Koreeda, who is an international filmmaking treasure. Let's hope he keeps making these humanistic films till the end of time.
Read More: Best True Story Movies of 2018
4. Pawel Pawlikowski, 'Cold War'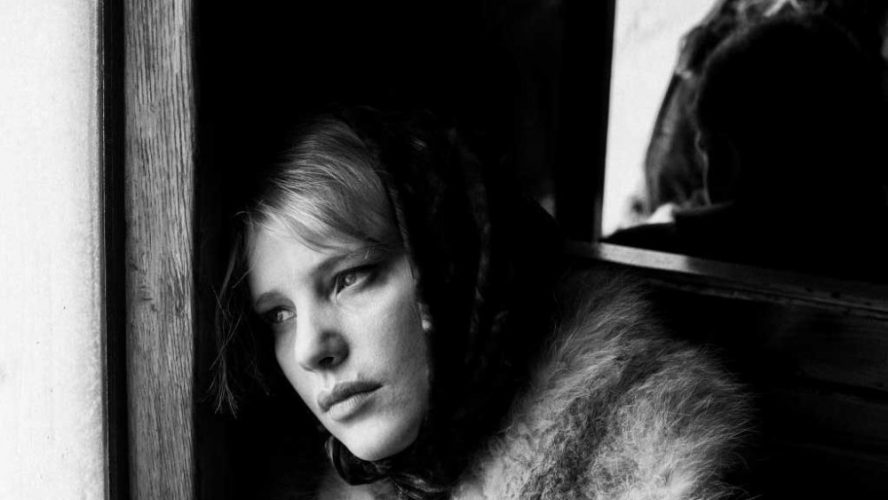 Love creates a facade that often deceives and defeats human rationale. Even the best fall prey to its irresistible charms and romanticized version of togetherness. The fantasy that love creates is a hard one to shake-off; its hardened, precise methods of subversion still have found no cure. But love, when found in art and music, can connect two souls in a way they never could imagine. Pawlikowski's harrowing musical-drama embodies the hopeful side of love and mates an ingenious music director, who crosses paths with a young singer and falls in love. Their celebration of life and music renders a transformative experience that feels highly original and majestic. Returning to screen after his similarly fashioned 'Ida', Pawlikowski continues his seminal exploration of human emotions and yet again manages to give us a fierce drama that burns with passion and bluestocking symphonies.
Read More: Best Horror Movies of 2018
3. Damien Chazelle, 'First Man'
When Damien Chazelle won Best Director award for 'La La Land' last year, he became the youngest winner of that prize in Oscar history. At 32, he had won the highest honor for directing. A prize that directing legends like Stanley Kubrick and Alfred Hitchcock never won in their lifetime. When you have achieved the pinnacle, it is very easy to let the guard down. History is littered with examples of Oscar winners who we never heard of again after they were handed the golden statuette. After 'La La Land's success, many of his critics believed that he was just a flash in the pan. Even his staunch supporters, including me, doubted whether he would be able to repeat his success of 'Whiplash' and 'La La Land' — two extraordinary films that merge art and entertainment in ways that very few recent films have managed to do.Moreover, both those films are rooted in music, whereas 'First Man' is rooted in science.
But he proved all of us wrong. 'First Man' is a phenomenal filmmaking achievement. It presents a perfect opportunity for us to celebrate one of the greatest achievements of mankind. It is an experience that you wouldn't want to miss.
Read More: Best Netflix Shows of 2018
2. Yorgos Lanthimos, 'The Favourite'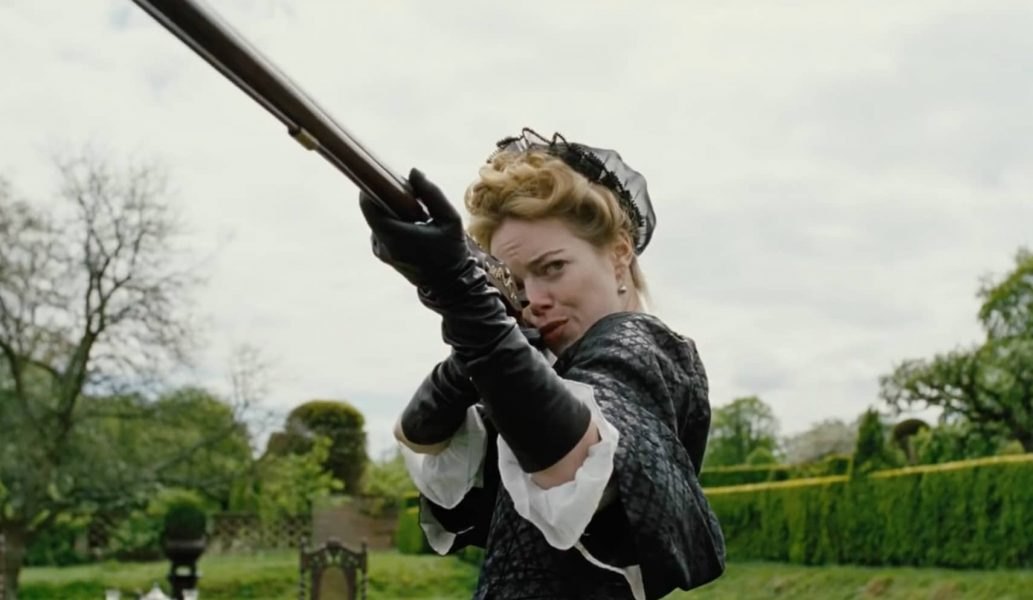 It has been quite a career for Yorgos Lanthimos, who has previously made eccentric but brilliant films like Dogtooth and The Lobster. 'The Favourite' is also eccentric in its own way, but it certainly is Lanthimos' most accessible film till date. That's why don't be surprised if he ends up receiving his Best Director Oscar nomination.
'The Favorite' is the story of a frail Queen Anne (Olivia Colman), who occupies the throne, and her close friend Lady Sarah Churchill (Rachel Weisz), who governs the country in her stead while tending to Anne's ill health and mercurial temper. When a new servant Abigail Masham (Emma Stone) arrives, her charm endears her to Sarah. As the politics of war become quite time consuming for Sarah, Abigail steps into the breach to fill in as the Queen's companion. Their burgeoning friendship gives her a chance to fulfill her ambitions and she will not let woman, man, politics or rabbit stand in her way. The film puts women square and center with all the men only playing peripheral parts. It also explores female sexuality in a way no other film has ever done before.
Read More: Best HBO Shows of 2018
1. Alfonso Cuaron, 'Roma'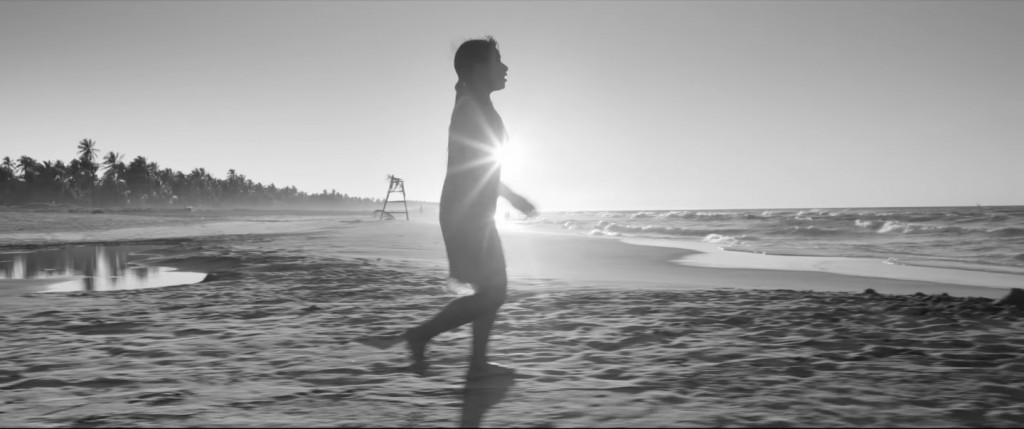 There are directors who like to stick with their strengths — or what they perceive to be their strengths. Then there are directors who like to keep trying new things and in the process keep challenging themselves. Alfonso Cuaron certainly belongs to the latter kind. After making an almost perfect space film in the form of Gravity, Cuaron could have very easily helmed a studio film and cashed a fat check for himself. But instead he went in diametrically opposite direction and made his most personal film till date. A film so personal that it feels as if Cuaron has shot a vivid slice of his childhood memories and offered it to us. 'Roma' will startle you with its honesty. It will amuse you to see how the most personal experiences are also the most universal. So, don't be surprised if you find many of your own childhood memories similar to Cuaron's. It's fascinating how we try to separate ourselves based on ethnicity or nationality or color of skin, but deep down we all are just the same: humans.
Apart from the storytelling, the technical aspects of the film also stand out. Shot on 65mm in black and white, Roma is immersive and beautiful. The images in the film are meticulously crafted and will remain indelibly etched on your mind. Cuaron has once again proved that he is both a gifted technician and a master storyteller.
Read More: Best Vampire Movies of 2018