While Hollywood is still trying to curb the differences between men and women working in the industry, the filmmakers are doing their part in bringing out films that tell the myriad of stories of women. Representation is still a thing to be conquered in movies, but the graph of it is rising with each year, and that's what makes us hopeful. The stories of women have found a better base now, and not only are they being applauded, but they are also making good money at the box office. The following films prove that. Here is the list of best female-centric movies of 2019 that you must watch:
10. Late Night (Tie)
Katherine Newbury is a talk show host and had a flourishing career in comedy. But the prime has faded now. The ratings of her show are getting worse by the day and then one day, she is handed the ultimatum of doing something about it or her show would be sent off the air. In an effort to bring some variety in her writer's room, which mainly consists of white men, she hires Molly Patel, an Indian-American. She brings fresh talent on the table and things begin to get better. But then, a number of other challenges arise, including the past affairs of Katherine as well as a search by the network to replace her with a man in her own show.
10. My Zoe (Tie)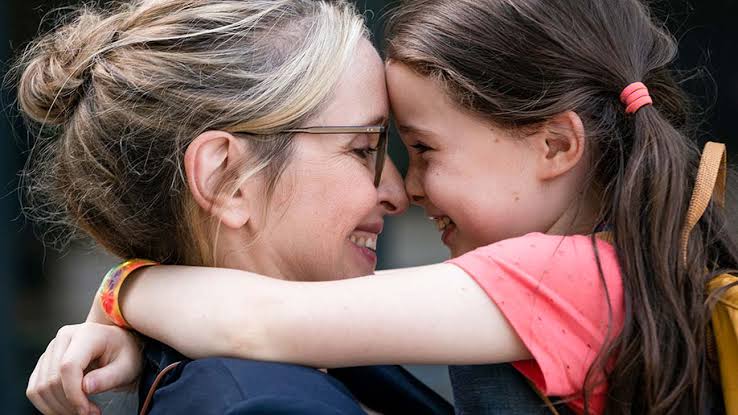 Julie Delpy is known for her work in 'The Before trilogy', as both an actress and a screenwriter. Now, she has written a film she also directs and acts in. She plays the role of Isabelle, a talented scientist whose personal life isn't as successful as her professional one. She loves her daughter Zoe, and it is because of her that she keeps in touch with her ex. But everything changes when a tragedy befalls them, and now Isabelle has to take a drastic measure to save her daughter. A mother's love knows no bounds, and she will go to any lengths to save her child. 'My Zoe' charts that journey for the protagonist. Daniel Brühl ('The Fifth Estate', 'Captain America: Civil War'), Gemma Arterton ('Quantum of Solace', 'Prince of Persia', 'Clash of the Titans') and Richard Armitage ('The Hobbit series', 'Hannibal') appear in supporting roles.
9. Gloria Bell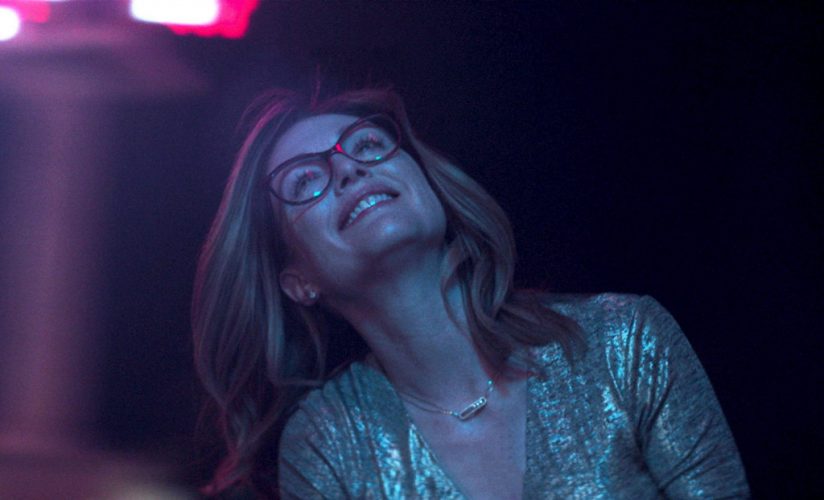 Sebastian Lelio made a movie in 2013 that brought him a lot of praise. But that was in Chile. In order to provide a wider audience to his story, he has remade the film in English. It tells the story of a woman named Gloria Bell who is in her late 50s. She divorced her husband about a decade ago, and now that her children are all grown up, they have moved out to make a life for themselves. This has left Gloria utterly alone and she decides that she can't live like this anymore. Julianne Moore plays the role of the leading lady, portraying the struggles of a middle-aged woman trying to find happiness again.
8. Animals
'Animals' stars Holliday Granger and Alia Shawkat as Laura and Tyler, respectively. The girls are best friends and love to party. Their nights are always about a little alcohol and a lot of fun. For a long time, they enjoy it, but then Laura meets Jim. A short time after she falls in love with him, he gives up alcohol. For some time, Laura keeps up with her own thing with Tyler, but then she too begins to show disinterest in it, and Tyler feels like their friendship is threatened.
7. Fighting with My Family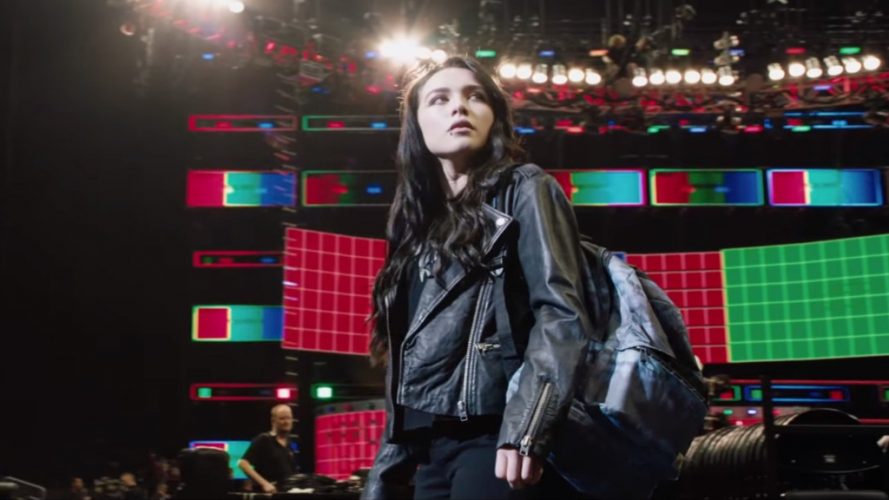 Based on the story of the professional wrestler Paige, 'Fighting with My Family' charts her journey and how she became such a big name in WWE. It begins with her childhood, where both her parents are wrestling trainers. Her brother, too, has a flair for it. As the time passes, they become better at it and finally, an opportunity knocks on their door. She succeeds in grabbing it, but her brother doesn't. From here, in order to carve her own path, she has to move to America, leaving behind her family in England, and come face to face with the issues of the real wrestling world of WWE. The film stars Florence Pugh in the lead role, while Lena Headey and Nick Frost play the role of her parents.
6. Harriet
Slavery was one of the worst things practised by humans. In fact, only a couple of things can be worse than when you start treating your fellow humans as a commodity that can be brought or sold? Over time, this practice faced opposition and was abolished in different parts of the world. It wasn't until the stories started to come out that people got to know exactly how bad the condition was. America had to face a civil war when its President tried to abolish it!
A lot of people lost their lives for the cause, and Harriet Tubman is one of the most prominent figures who worked against slavery. She had been born into it herself, and having suffered it first-hand, she knew of the conditions in which other slaves were forced to live. Her whole life story is an education in itself, as well as an inspiration. The film 'Harriet' brings her story to the world, with Cynthia Erivo playing the role of Tubman.
5. Captain Marvel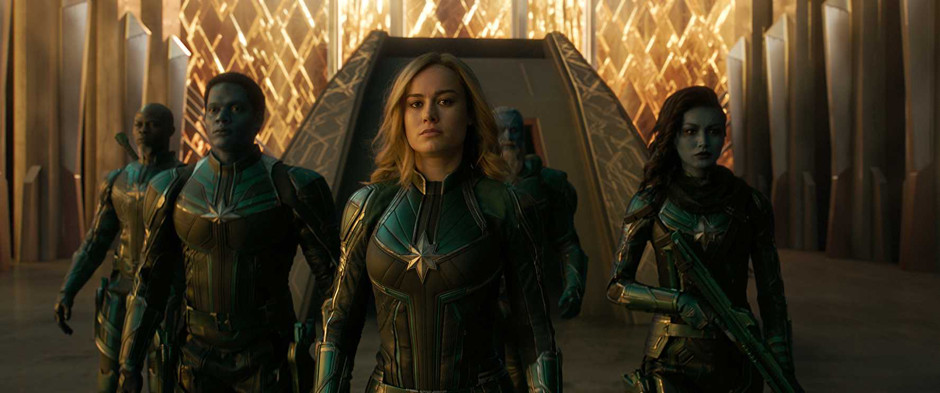 Marvel's Cinematic Universe has covered a lot of ground for its characters over the course of ten years. Slowly and steadily, it has built its empire, and it has set new records and shattered past norms with its films. 'Black Panther' was a milestone and became the first superhero movie to be nominated for Oscars. However, there was one thing sorely missing from MCU. With so many strong female characters in its universe, Marvel was yet to deliver a film that would be centred on a female superhero. And we finally had it in 2019 in the form of 'Captain Marvel'.
This film was great in a number of ways but, the most important aspect of it was about the humanity and courage of Carol Danvers rather than the awesomeness of her alter-ego's powers. While Captain Marvel is a super-strong, alien fighter, Carol Danvers is a badass character in herself. Even before her transformation into a superhero, her life story is that of a superwoman's, and serves as an inspiration for the women who are looking for a character to look up to.
4. Judy
Judy Garland was an acclaimed singer and actress, among other things, of her time. She had joined the film industry at a young age, and had amassed critical acclaim for her roles in films like 'The Wizard of Oz' and 'A Star is Born (1954)'. Her musical career was also very successful and she went on to become the first woman to win the Grammy for the Album of the Year.
However, success comes with a price, and for Judy it came in the form of the intense pressure, owing to her massive popularity. This pushed her towards a life of drugs and alcohol which eventually led to her death. This film focuses on the last years of her life. Renée Zellweger ('Cold Mountain', 'Jerry Mcguire', 'Bridget Jones' Diary') dons the role of Garland and has received much praise for her performance. Michael Gambon (Dumbledore from 'Harry Potter') and Rufus Sewell ('The Man in the High Castle') appear in supporting roles.
3. Portrait of A Lady on Fire
A heartbreaking tale of love, 'Portrait of A Lady on Fire' follows the story of Marianne and a certain portrait she paints that catches the attention of one of her students. When asked about it, she is thrown back into the past. She had been called upon to paint the portrait of Héloïse, who was set to marry the ex-fiancé of her dead sister. Despite her refusal to do so, her family makes her go through with it. Before the wedding, they call Marianne, who spends time with Héloïse to get to know her features better. But they find too many things tying them together and fall in love with each other.
Read More: Best Black Movies of 2019
2. The Farewell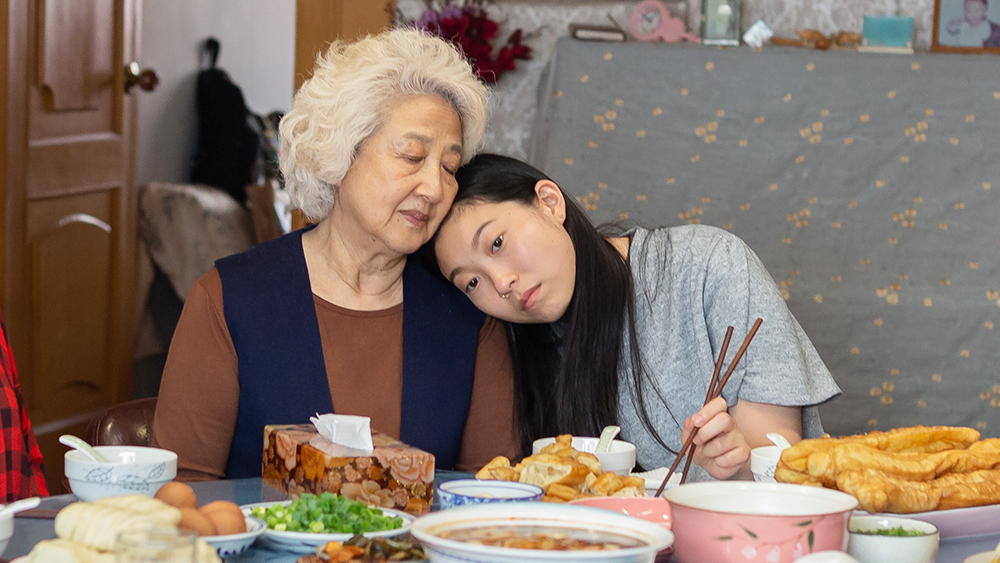 Staring Awkwafina in the lead role, 'The Farewell' is a heart-touching story of a family. When the grandmother is diagnosed with a terminal disease, the family decides to not tell her about it. She is already old and dying, what use is it to tell her that the process has been accelerated? But they do tell every other member so that they can all come and see her before she departs the world. A gathering is scheduled under the guise of a wedding. Billi comes from America, but she doesn't like the idea of keeping the secret from grandma. Over the course of time, she learns a number of things about families and secrets and comes to know if it really is the best thing for the disease to be kept under wraps.
Read More: Best Korean Movies of 2019
1. Little Women

Over the years, Louisa May Alcott's classic novel of the same name has acted as an inspiration for several stories, having been officially adapted for the screen seven times. The eighth adaptation came in the form a Greta Gerwig film. Gerwig had already proved her mettle as a director with her first film, 2017's 'Lady Bird', which was both a critical and commercial success. In her second venture, she turned towards Alcott's story about four girls who try to find their world that is hell-bent on making them follow its rules.
A story about sisterhood, family, love and identity, this is the story that has been told and retold a number of times before. But not like this. An ensemble cast of actors like Saoirse Ronan, Emma Watson, Eliza Scanlen, Florence Pugh, Timothee Chalamet and Meryl Streep is the jewel in its crown.
Read More: Best Historical Movies of 2019