Lulu Wang's film, 'The Farewell', has been hailed a modern masterpiece. Very rarely a film comes along that crosses all the boundaries and reaches directly to your heart irrespective of your background, race, color or religion. Put 'The Farewell' among those kind of films. The premise of the film is simple, but it's the tender execution that leaves you with a warmth that stays for a very long time.
The film centers around a Chinese-American woman Billi and her family. Billi has to return to China after her grandmother has been diagnosed with terminal lung cancer, which is kept as a secret from the matriarch. Billi struggles with her family's decision to keep grandma in the dark about her own illness as they all stage an impromptu wedding to see grandma one last time.
The interpersonal relationships between the characters are highlight of the film. The experience of an American born immigrant coming and exploring her native land is also deftly dealt within the film. Lead actress Awkwafina is stunning in her performance and has also received critical acclaim for the same. If you have enjoyed watching 'The Farewell', you must be looking for other similar films. Here's the list of movies like The Farewell, several of which you can watch on Netflix, Hulu or Amazon Prime.
6. Collateral Beauty (2016)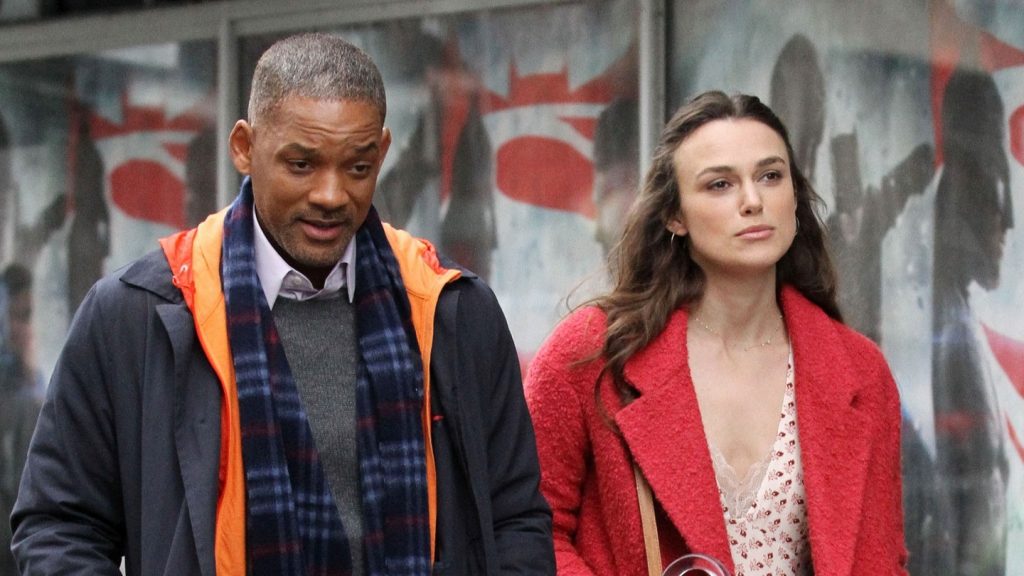 Woody Allen once said that he relies a lot on his actors for his films to be good. The 'Manhattan' director believes if you manage to hire talented people who have an indomitable artistic voice of their own, they elevate your material and add layers to it which takes the films to a place you could not have conceived while penning it down for the first time. This is exactly what David Frankel does with 'Collateral Beauty'. Industry superstars and each one a more powerful actor than the other, Will Smith, Edward Norton, Keira Knightley, Michael Peña, Naomie Harris, Jacob Latimore, Kate Winslet, and Helen Mirren grace the screen in this movie about a father trying to deal with the death of his young daughter. The character of the father is played by Will Smith who puts in a nuanced performance of a man coming to terms with his loss. He likes writing certain letters addressed to love, life, and death, and when he gets unexpected responses from strangers, a realization occurs to him that all these emotions are extremely personal and at the same time universal. Both 'Collateral Beauty' and 'The Farewell' are about people dealing with loss. It is the human response to such situations which draws umbilical connections between the two films.
5. Tuesdays With Morrie (1999)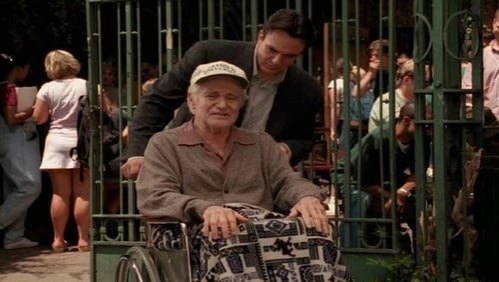 'Tuesdays With Morrie' is based on a book by the same name by Mitch Albom about his relationship with his zoology professor. The leading character of the film, Mitch, is portrayed by Hank Azaria while the character of his professor, Morrie Schwartz, is played by Hollywood legend Jack Lemmon. Mitch is a sports journalist dissatisfied with his work and Schwartz is an elderly gentleman suffering from ALS. The two connect together hen Mitch starts visiting his professor and they have intense discussions on many philosophical questions which keep bothering us in our daily lives. The fact that one side of the conversation is being provided by a person who is seeing helplessness and death from close quarter offers us a unique perspective on such matters. Just like 'The Farewell', this film is also about reconnecting with the older generation when they are close to death. This TV movie managed to grab four out of the five Primetime Emmy Award nominations it received in total, winning the Best Actor and Best Supporting Actors Awards as well.
4. Message In A Bottle (1999)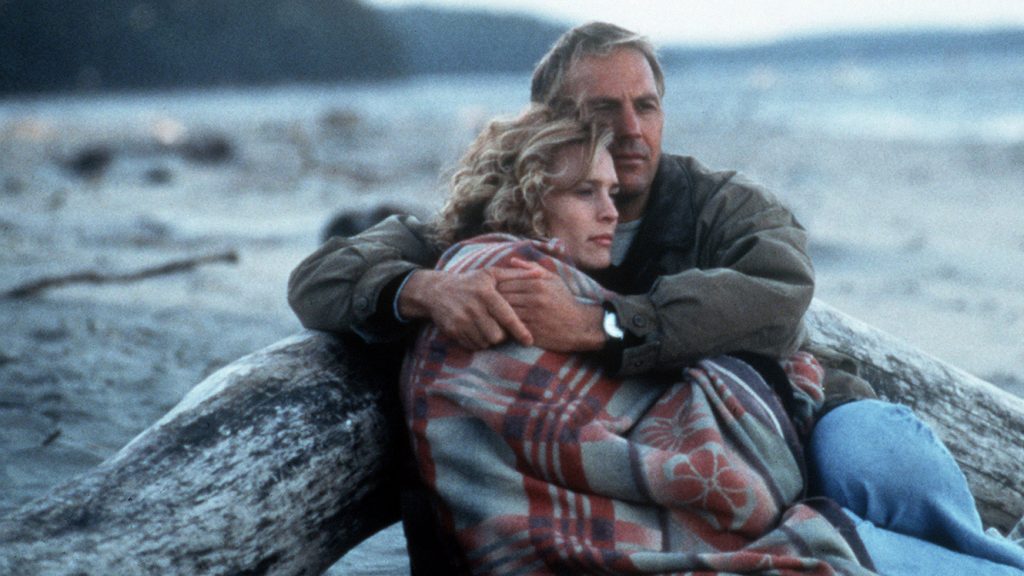 Kevin Costner, Robin Wright, and Paul Newman are the stars of this film adapted from a Nicholas Sparks book of the same name. Wright, who first came to the fray with the 1987 film 'The Princess Bride', plays the role of a woman called Theresa Osborne who presently works as an investigator for a news company. One day, she finds letters written in bottles during a trip to Cape Cod. The letters are so passionately penned that Theresa herself falls in love with the writer. She then finds out details about him and realizes that he has actually been writing these letters for his deceased wife. Theresa is at first not sure how to feel about it, her first reaction being that of guilt. The film interestingly captures complex human emotions albeit with little melodrama. The film still is a perfect fit for this list because bidding farewell is central to the theme of this film.
3. Manchester By The Sea (2016)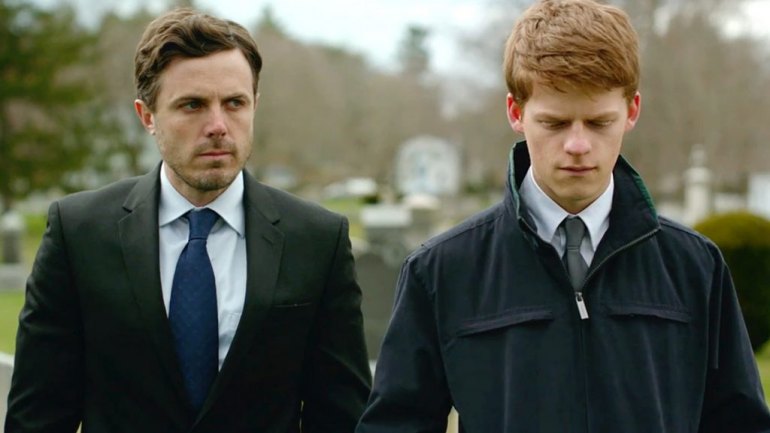 'Manchester By The Sea' is about Lee Chandler who works as a janitor and lives all by himself. Lee lives a pretty monotonous and solitary life which is suddenly disturbed when his brother passes away and names him as the legal guardian of his nephew. It comes as a big shock to Lee because of a dark and disturbing truth about his past. Meanwhile, his nephew, the teenaged Patrick, is also not ready to cooperate with Lee and move along with him to Boston, where Lee resides. The movie follows these two characters as they both try to come to terms with the loss and begin understanding each other.
Casey Affleck provides a breathtakingly powerful performance as Lee, and ended up winning the Academy Award for Best Actor for the same. His immense charisma and a brooding screen presence go perfectly well with the mood of this film. 'Manchester By The Sea' is a film about finding a new connection while losing an old one. Here the two central characters are brought close to each other when the connection between them, i.e., Lee's brother passes away. The film has been included in the list because just like 'The Farewell', this story is also about loss, death, and the love which we feel for our family.
2. Three Colors: Blue (1993)
When the French Revolution first began in the year 1789, three words became the symbol of what the revolutionaries were fighting for: liberty, equality, and fraternity. These three words are symbolized by three colors, blue, white, and red, also the colors found on the French flag. Polish filmmaker Krzysztof Kieślowski uses these three colors to tell three different stories in his famous trilogy. The first installment, in this case, is the 1993 drama 'Blue' starring Juliette Binoche. Her character is called 'Julie' and she has lost her husband and daughter in a car accident, leaving her absolutely devastated. Though she tries hard to dissociate herself from her normal life, Julie constantly receives reminders about her past and gets more and more involved in it. 'Blue' is a film about escaping from the past while getting embroiled in it.
Binoche's performance in this film received huge critical acclaim from all over the world. The Cesar Awards, Venice Film Festival, and The Golden Globes adjudged her the Best Actress of 1993. The cinematography in the film is some of the best you will ever see, and along with that the extremely subjective yet universal aspect to the tale makes watching 'Blue' an experience unto itself.
1. Ikiru (1952)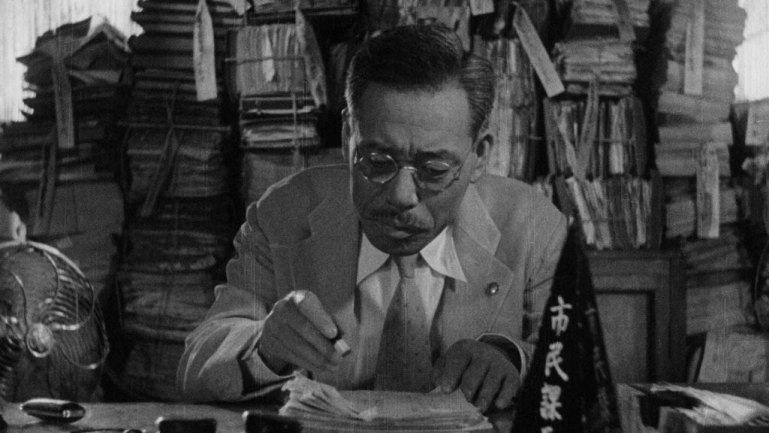 Whoever has seen a single film by Akira Kurosawa knows the powerful scenes he can create with his sheer mastery over the craft of filmmaking. Though popular for the periodical epics he made, Kurosawa's earlier work before his international success was quite modern and dealt with the Japanese life he saw around himself. One such movie is 'Ikiru'. The central character of the film is a man who knows that his death is imminent. He has worked in the bureaucratic system throughout his life and has never actually managed to live a fulfilling life. It is when he comes to know that he is dying, this elderly gentleman decides to do all the activities he has been missing out. The film is poignant and wonderfully acted. The suppressed emotions in the leading character touch our hearts like a few other films manage. The interesting aspect about 'Ikiru' is that it is a character's perspective of wishing himself farewell before his own death. He wants to enjoy life like Billi and her parents want the last days of their matriarch to be wonderful.
Read More: Movies Like Manchester by the Sea