A heartfelt and inspiring tale of perseverance and success, Netflix's 'Can You See Us,' directed by Kenny Mumba, is a Zambian coming-of-age film about a kid born with albinism. The story follows Joseph from birth when his father rejects him due to his physical appearance. As he grows up under his mother, Chama's love and protection, and his adoptive father, Martin's wise guidance, he faces many challenges but remains true to his identity. Eventually, Joseph finds his true calling in music and pursues his dreams until he becomes one of the most famous musicians Zambia has ever seen.
Joseph's journey charts a motivational story ripe with an authentic representation of albinism and conveys the feeling of being othered by society in a sincere and empathetic fashion. Given the protagonist's lifelike experiences and fascinating rise to fame, viewers must wonder if his character has any real roots. If so, here is everything you need to know about the origin of Joseph from 'Can You See Us.'
Is Joseph a Real Musician?
Yes, Joseph is based on a real musician. 'Can You See Us' takes heavy inspiration from the real life and childhood of renowned Zambian musician John Chiti. As such, most of the character traits and plot lines employed for Joseph's character are directly inspired by Chiti and his real-life experiences. Still, for the sake of creative liberty, his on-screen counterpart sports a different name with a few notable differences implemented in Joseph's storyline.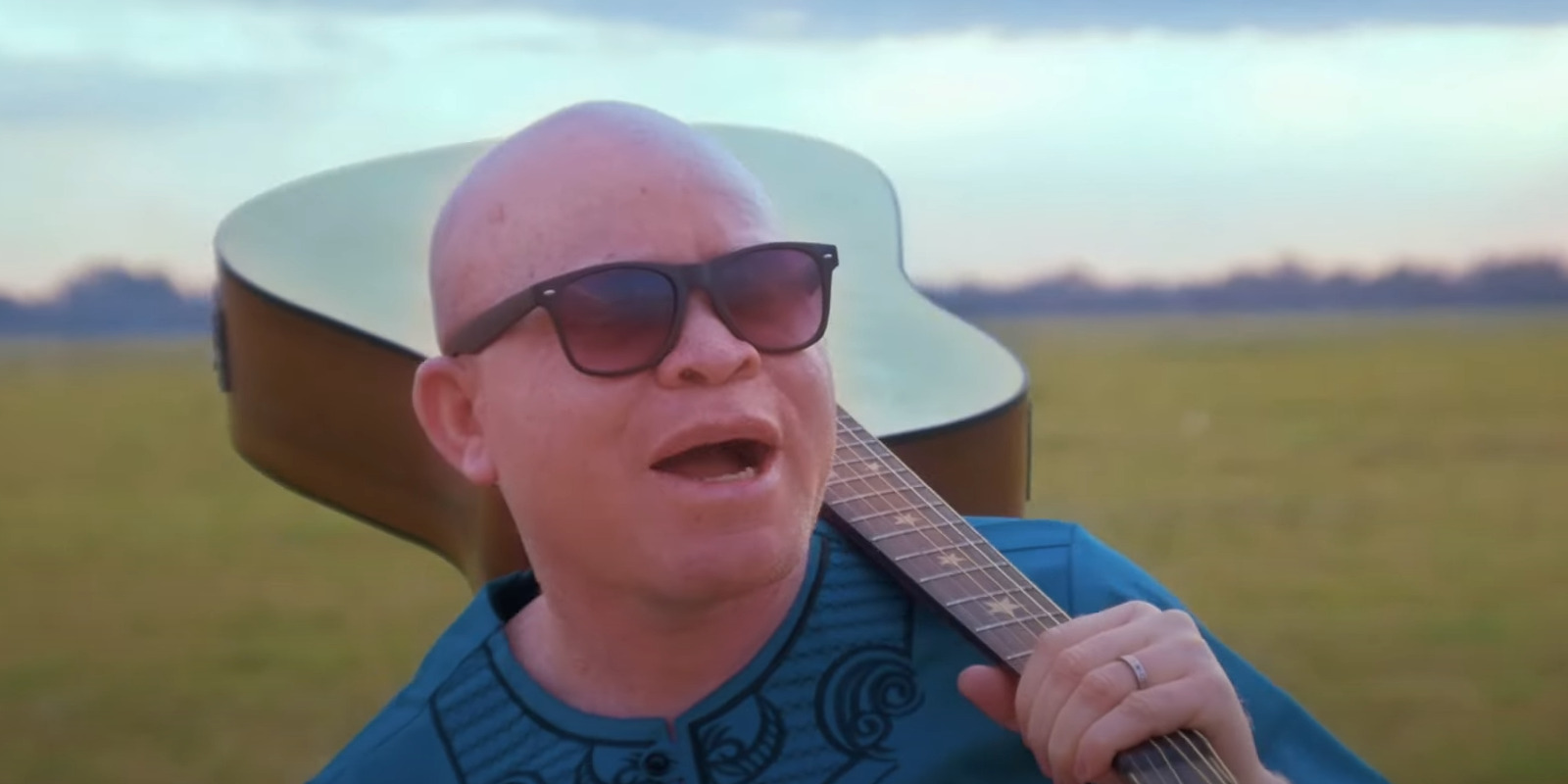 According to Chiti, the film came into inception after the musician met with filmmaker Lawrence Thompson while traveling for a different project. During the long trip, the latter asked him about his life and journey into stardom. Consequently, once Thompson learned about Chiti's moving life story, he felt compelled to turn it into a movie inspired by the other man's life. Thus began the duo's venture into creating a script for the film. Chiti personally advised the screenwriter on specific aspects of the story and eventually went on to serve as an additional writer on the story himself.
"Yes, this movie is actually inspired by my life," Chiti said in a YouTube video on his channel while answering questions about 'Can You See Us.' He continued, "It is actually telling my story. So what you're seeing in this movie is what I went through. How did John Chiti grow up? What happened to him? How did he manage to become a musician? Which school did he go to? So all those things that are what you're seeing. So, basically, the movie has been produced to tell my story."
Although Joseph's character is undeniably based on Chiti's lived experiences, it's worth noting that there remain a few differences between the two. For instance, Joseph's parents' sudden and simultaneous deaths that have a monumental effect on his life vary from the real-life events. In Chiti's case, his mother and stepfather died on separate occasions. In such cases, Joseph's story diverges from the musician's to cater to the narrative and infuse it with a better structure.
In that regard, some distinction remains between Chiti and his on-screen counterpart. Still, Thabo Kaamba, the actress who embodies Joseph for most of the film, excelled at connecting her character to Chiti and delivering a touching performance. Consequently, the audience can relate to and root for her gender-bent character throughout the film.
Ultimately, Joseph's character in 'Can You See Us?' is based on a real musician, with much of his story directly inspired by John Chiti's life. The latter's invaluable contribution largely shaped the film's overall authenticity. As such, Joseph's ties to the musician ensure that people with similar past or present experiences as his character connect to his narrative on a personal level. By lending his true story to Joseph, Chiti has allowed the fictional character to achieve a sense of realism that would have been impossible otherwise.
Read More: Movies Like Can You See Us