Mitigating violence, corpses, and fatal wounds through its attenuated dialogue, 'Diagnosis: Murder' revolves around Dr. Mark Sloan, a former US Army doctor who uses his skills to solve mysteries and murders. Along with his son, Steve, a homicide detective, he decides to unravel mysteries and nab murderers. Years since the mystery medical and crime drama came to television, fans have continued to wonder where are the hit show's cast members who used their sleuthing skills to uncover baffling cases. So, if you're also curious to know more, look no further because we've got all the answers right here!
Where is Dick Van Dyke Now? (Mark Sloan)
With a career that has spanned decades, the World War II veteran has come to be known for his remarkable performances that have earned him several accolades. While Dick Van Dyke's meteoric rise can be attributed to 'The Dick Van Dyke Show,' the star has starred in several other acclaimed productions. His latest works include, 'Night at the Museum,' 'Mary Poppins Returns,' and 'Days of Our Lives.'
The celebrated actor was also a consultant on 'WandaVision' and appeared on 'The Masked Singer.' The 97-year-old likes to undertake several projects with his spouse Arlene Silver. While Dick currently has Arthritis, Spinal Stenosis, and COPD, he hasn't let health concerns dominate his life. Instead, he likes to keep active and loves spending time with his family and friends.
Where is Cynthia Gibb Now? (Amanda Bentley)
Having gained renown for her role in 'Fame,' Cynthia Gibb went on to star in several productions. In addition to her role in 'Diagnosis: Murder,' she appeared in 'Gypsy,' 'Jack's Back' starring James Spader, and even appeared in Woody Allen's 'Stardust Memories,' and 'Broadcasting Christmas.' Nowadays, the actress and model works as a vocal and acting coach.
With intersectional experience in directing, acting, and modeling, the star uses her skills to help young artists refine their craft. Cynthia teaches in Los Angeles, Connecticut, Pennsylvania, and Italy. She has even organized a cultural exploration tour in Tuscany, Italy. At 59, Cynthia enjoys her life as a mother and grandmother. Moreover, the actress remains close to most of her co-stars and regularly catches up with them.
Where is Victoria Rowell Now? (Amanda Bentley)
Having made her debut in the late '80s, the ballet dancer and model ultimately replaced Cynthia Gibb as Amanda Bentley on the show. While her notable performance in 'Diagnosis: Murder' won her significant acclaim, Victoria was also simultaneously starring in 'The Young and the Restless.' After exiting the show in 2007, she was reportedly embroiled in several legal issues with the production house. Victoria filed a lawsuit against CBS, Sony Pictures Entertainment, and several others in 2015 for alleged racial discrimination.
Following her success on the show, Victoria worked in 'Home of the Brave,' alongside Samuel L. Jackson, 'Single Ladies,' and 'Law & Order: Special Victims Unit.' Besides, the actress is a published author and has written a memoir. Her latest work is titled, 'The Young and the Ruthless: Back in the Bubbles.' At 64, Victoria is now a producer and director. Her latest production includes, 'Everything's Fine.' Also known for her work with foster children, the star loves spending time with her loved ones when she is not working.
Where is Stephen Caffrey Now? (Jack Parker)
After rising to success through his performances on 'All My Children,' and 'Tour of Duty,' Stephen Caffrey has continued to enact incredible roles. Aside from his acclaimed performance in 'Diagnosis: Murder,' he is also known for his roles in 'American Odyssey,' 'NCIS,' and 'Seinfeld.' On the personal front, the 53-year-old likes to maintain privacy and not divulge information about his life. Nevertheless, the Ohio-born actor continues to highlight his abilities through his appearances in different productions.
Where is Barry Van Dyke Now? (Steve Sloan)
Inspired by his father's presence in front of the cameras, Barry debuted alongside him on 'The Dick Van Dyke Show' as a nine-year-old. After acting and even directing some episodes of 'Diagnosis: Murder,' he starred in the 'Murder 101' series. Some of Barry's latest works include, 'Dad Dudes,' 'Heavenly Deposit,' and 'The Untold Story.' The actor is also a published author and has penned 'Letters to Barry.' At 72, he continues to spend time with his wife, Mary Carey, their children, and other loved ones.
Where is Scott Baio Now? (Jack Stewart)
Gaining wide renown for his role as Chachi Arcola on the sitcom 'Happy Days,' Scott continued his streak of success and appeared in 'Bugsy Malone,' 'Charles in Charge,' before finally essaying Jack Stewart in 'Diagnosis: Murder.' An Italian by descent, the actor has starred in 'Arrested Development,' 'Confessions of a Teen Idol,' and 'See Dad Run.' The 62-year-old is married to Renee Sloan, and the couple share two children. Their daughter Bailey is an up-and-coming golf player and was even selected to represent the country in the UA World Tour.
Based in Manatee County, Florida, Scott and his family left California after considering the rising problem of homelessness. The actor also left the state because of the low property rates and unsafe conditions. In addition to working on new projects, he likes to spend time with his family and enjoys new adventures.
Where is Michael Tucci Now? (Norman Briggs)
Born in New York, the actor and retired high school teacher debuted in the '70s. After gaining wide acclaim through his role in 'Grease,' Michael Tucci worked on several film and TV projects. Since 'Diagnosis: Murder' concluded, he has appeared in 'Mimic 2', 'The Heat,' and 'The Comedians.' On the personal front, the 77-year-old continues to enjoy life with his wife and network executive, Kathleen, and their two daughters. While the St. John's Law School alum likes to keep his life under wraps, he continues to create new milestones with his family.
Where is Delores Hall Now? (Delores Mitchell)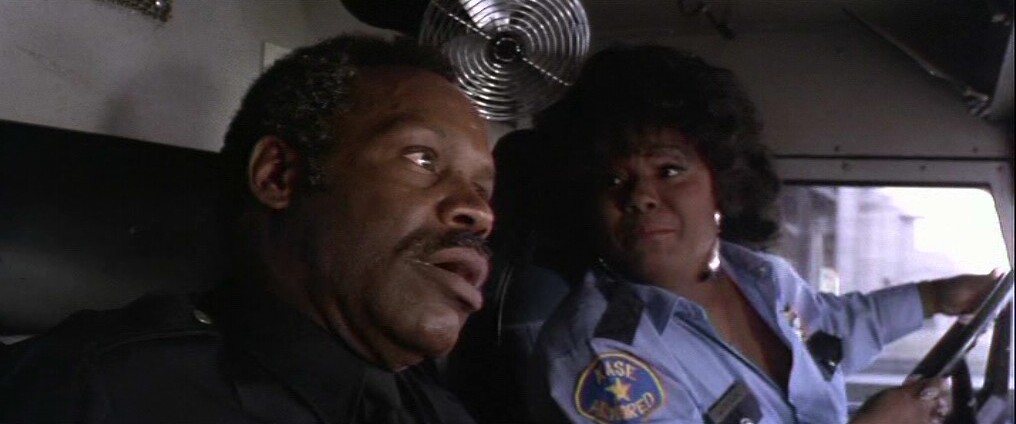 The recipient of a Tony Award, Delores Hall gained renown for her Broadway performances after her debut on 'Hair.' Through the '70s, she expanded her work profile and delved into several forms of entertainment. From releasing her own LP record to starring in television and movies, the actress' streak of success continued to expand.
Some of Delores' memorable performances include, 'Scrooged,' 'Lethal Weapon 3,' and 'Leap of Faith.' After 'Diagnosis: Murder' ended, she decided to step back from entertainment. The star last appeared in a movie honoring pioneering guitarist Jimi Hendrix in 2010. Since then, the actress and singer has mostly remained away from the public eye and continue exploring new opportunities with her loved ones.
Where is Charlie Schlatter Now? (Jesse Travis)
Despite an initial interest in music, Charlie ultimately decided to pursue a career in acting. After making his debut alongside Michael J. Fox in 'Bright Lights, Big City,' he starred in productions like 'Heartbreak Hotel,' and '18 Again.' While his appearance on 'Diagnosis: Murder' gave him a meteoric rise, the star also became known for his role in the sitcom, 'Ferris Bueller,' and 'Sunset Heat.'
Recently, Charlie has become known for voicing characters in animated productions and video games. He has voiced the renditions of The Flash and Batman. In addition, the actor has voiced a character on 'Winx Club.' The 57-year-old actor is married to Colleen Gunderson and continues to embrace new challenges with the support of his wife, children, and loved ones.
Read More: Best Mystery TV Shows