Paramount+'s '1923' season one follows the Dutton family in their quest to protect their land from the likes of Banner Creighton and Donald Whitfield. In the series, Zane Davis (Brian Geraghty) is a loyal Dutton soldier in the family's fight against their foes. Zane is a loyal and courageous ranch hand who is prepared to do anything for the Duttons, who are like his family. However, in the season finale, the Dutton family's conflict lands Zane in grave trouble, and viewers might be worried about his fate. If you are wondering whether Zane is dead and actor Brian Geraghty will be in '1923' season 2, here is everything you need to know! SPOILERS AHEAD!
Does Zane Die in 1923?
Zane Davis is a ranch foreman who works for the Dutton family's Yellowstone Ranch. He first appears in the series premiere episode with actor Brian Geraghty essaying the role. Zane is fiercely loyal to the Dutton family and accompanies the family's patriarch, Jacob Dutton (Harrison Ford), on several instances, especially when the Duttons find themselves in danger. Zane is present when Banner Creighton and his men attack Jack Dutton (Darren Mann). Similarly, Zane and the other cowboys intervene when Banner's men attack the Duttons on their way home. Zane also shares a cordial relationship with the family's matriarch, Cara Dutton (Helen Mirren).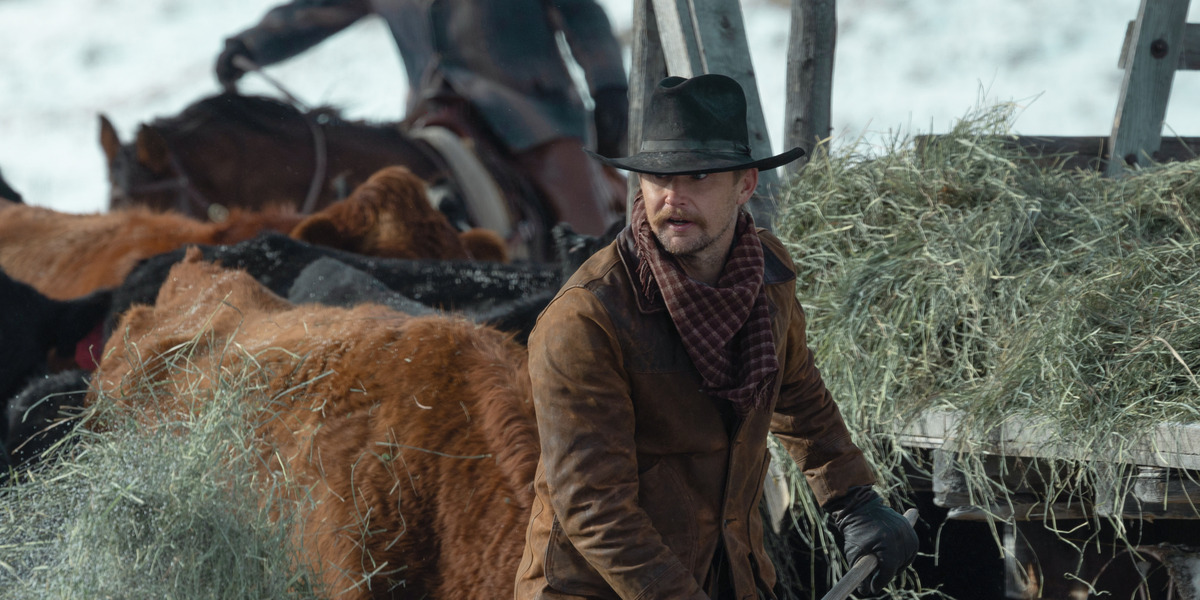 In the first season finale, titled 'Nothing Left to Lose,' Zane accompanies Jacob to the town. However, while Jacob meets with the bank manager, Zane takes his leave. Zane decides to spend his free time with his family. Zane is married to Alice Chow, an Asian woman who lives on the outskirts of the town. The couple has two children, and Zane is overjoyed to meet them. However, Zane is forced to keep his family secret, given the sensitive laws of the time. Meanwhile, Donald Whitfield's spy follows Zane and discovers about his wife. He informs the police, who arrive at the family's doorstep and arrest Alice. Zane tries to intervene, and the police beat him up. Zane is knocked unconscious after the beating.
Will Brian Geraghty be in Season 2?
In '1923,' actor Brian Geraghty plays the role of Zane Davis. The actor rose to prominence with his performance as Sean Roman in the police procedural drama 'Chicago PD' and its various spin-offs. Some viewers might also recognize Geraghty as Ronald Pergman from the crime drama series 'Big Sky.' Given the tragic fate of his family in the season 1 finale, viewers must be looking for answers about the future of Geraghty's character in the Western drama. While the police brutally beat up Zane, he is merely unconscious. When Zane falls to the ground, he is still breathing, and the localities rush to his side, implying he will receive medical help. Thus, it is safe to say that Zane survives the season finale's events.
With Zane's survival a near surety, Geraghty will likely reprise his role for the show's second installment. While filming is yet to commence on season 2, '1923' has already been renewed. Geraghty has not indicated a desire to exit the series, and Zane's fate at the end of season one seems like the start of a more prominent storyline for Geraghty's characters. Zane will likely try to save his wife and children from law enforcement in the second season. Therefore, there is little to no chance of Geraghty exiting the series. For now, Zane might be down, but he's not out, and viewers can expect to see more of Brian Geraghty in '1923' season 2.
Read More: Who Plays Arthur in 1923? Is He Dead?