If there's one thing absolutely no reality fan can deny, it's that Nicole Young unexpectedly changed the entire trajectory of Netflix's 'Selling Sunset' the moment she came across our screens. After all, while it's true she's an incredibly successful realtor with a decade of experience, her participation from season 6 onwards has primarily centered around her feuds with co-workers. Amongst them was actually her massive, recent conflict with entrepreneurial beauty Emma Hernan — so now, if you simply wish to learn more about it as well as their standing today, here's what we know.
Emma and Nicole's Selling Sunset Journey
Although there was a point when Emma and Nicole were quite cordial acquaintances, things changed the minute the former got involved in some drama with Chrishell Stause over something that'd happened years prior. That's because the former is her best friend and would do anything to offer support, even if it meant going against the world, because that's just the kind of woman she is. Therefore, when the latter approached her during Heather's baby shower in 2022 to ask if they were okay, all Emma could say was no prior to explaining her reasoning, only to be told she behaved differently.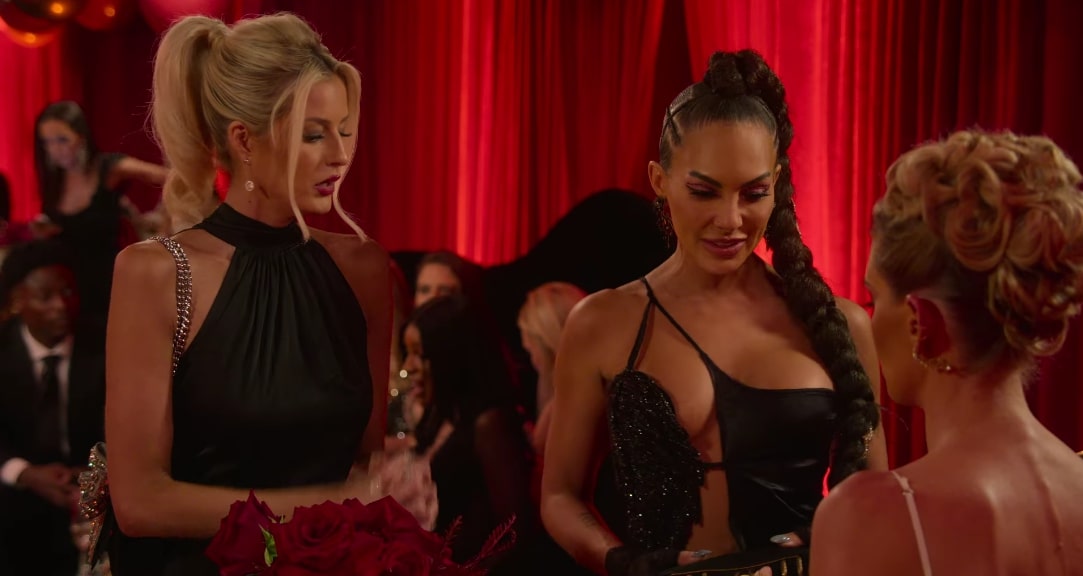 Nicole told Emma her mood towards her seemed to depend upon if Chrishell was in the near vicinity or not, but the latter completely argued against it, considering she prides herself on her authenticity. She made it clear she was distant both in and out of her friend's company because she had no intention of getting to know Emma after what had transpired, just for things to escalate a little before they realized where they were and broke away. However, matters between the duo were not squashed here in any way, shape, or form.
That's because Emma soon heard that Nicole had called her a "social climber" – her, an entrepreneur running a successful empanada business and with access to a private jet at a second's notice. She thus approached at Chelsea's birthday party, where the married mom of two fur babies admitted to calling her so before trying to elaborate, only for things to come crashing down as Amanza Smith and Chrishell also joined the conversation. This is particularly so as her long-time friend Amanza also outrightly refused to back her up because she didn't condone what she'd so casually claimed.
Are Emma and Nicole Friends?
Well, the short answer is no. Ever since Nicole's issue with Chrishell began, she and Emma haven't had a good connection either. They actually can't even bear to be in the same room; otherwise, an argument is sure to ensue, especially once Chrishell apologized for making rather explicit, reputation-ruining remarks after getting triggered, only for her to walk away without apologizing herself. She is the one who sparks the drama; the other two women did take it much further, yet it is she who didn't close the chapter when she had the chance, making things even more complicated.
So, while it's evident Emma and Nicole work in the same office and share a myriad of mutual friends, they are not really cordial acquaintances, let alone friends at the moment in any way, shape, or form. This much is even evidenced by their social media platforms – they don't follow one another and are essentially ignoring one another at every step of the way.
Read More: Amanza Smith Cancer Scare Update: What's the Latest?