The daunting pressure of creativity guides twelve individuals in a cut-throat competition in 'Face Off.' The Syfy Network reality television show features a group of contestants who undergo a series of challenges to come out as the winner. Testing their keen eye for detail, the judges test the participants on their abilities to create prosthetics, special effects, and apply makeup. With each challenge more complex than the first, the individuals try to prove their mettle when it comes to makeup. Years since season 1 came to air, fans have continued to wonder more about the participants and their whereabouts.
Conor McCullagh Is Now An Experiential Makeup Artist
Conor's ability to grasp context and turn it into a remarkable marvel helped him win the season's title. Since he was crowned the winner of the show, Conor has continued to display his deftness with a brush everywhere. He has worked in the makeup and special effects department of 'The Hunger Games' series. The Florida-based artist has a studio in Georgia and remains a worldwide globetrotter. With passports of more than four countries, the experimentalist continues to celebrate his creativity in different ways. Some of his recent contributions to makeup and special effects can be seen in productions like 'Faceless,' 'India Sweets and Spices,' 'Greyhound,' and 'Goosebumps 2: Haunted Halloween.' On the personal front, he continues to embark on new adventures with Megan Areford, his castmate and partner from 'Face Off.'
Gage Hubbard Has An Extensive Resume Even Today
While Freddy Kruger solidified the marvelous effects of makeup on Gage, the creative continued to expand the heights of his creativity throughout his time on the show. Despite losing the top spot to Conor, Gage has continued to climb the ladder of success. From creating a human-elephant hybrid on the show to displaying his skills in projects outside, Gage has continued to work on his strengths and abilities. He has collaborated with several professionals and worked on almost 80 productions across his burgeoning career. Some of his recent credits include, 'Good Girls,' 'Hank,' 'Big Sky,' 'Generation,' and 'Army of the Dead.' On the personal front, Gage continues to enjoy life with his partner, David Quinones, who also loves horror movies.
Tate Steinsiek Now Owns A Special Effects Company
From his feat in 'Face Off' to his success as a conceptual and SFX Prosthetics artist, Tate Steinsiek has continued to climb the ladder of success. His makeup special effects company, Ill Willed Productions, has earned him wide renown. He has coordinated and collaborated on productions across the world and worked on acclaimed productions like 'Saturday Night Live' and 'Law and Order.' On the personal front, the television personality has tied the knot with Holly, who is also a makeup artist. The duo had first met on History Channel's production of 'Clash of the Gods.'
Samantha "Sam" Cobb is Now A Renowned Makeup Artist
Having amassed a worldwide view at a very young age, Sam had hoped to create several milestones. After getting a degree in Linguistics and post-grad in Sociolinguistic Survey and Ethnology, she decided to experiment with her creative capacities, too. She went on to highlight her skills in 'Face Off' and has since worked on a myriad of projects. Besides working as a sculptor, inventor and kinetic artist, she also works on contractual and freelance projects. Sam has also worked in the makeup department of movies like 'The Signal,' 'Hell's End,' and 'Internalised.' Her work on Guillermo Del Toro's 'Pinnochio' has also earned acclaim far and wide. She recently conducted a presentation and discussion on Automata in history and practice.
Megan Areford Enjoys Work and Life Even Today
The self-claimed perfectionist from Pittsburgh managed to display the extent of her abilities quite well in 'Face Off.' Alas, she was knocked out from the competition following the 'Family Plot' elimination round. Since her time on the reality show, Megan has continued to expand the area of her expertise and display her talent across a plethora of works. Having worked on more than 40 productions, she continues to highlight her skills far and wide. Some of her recent works include, 'Guardians of the Galaxy Vol 3,' 'Jesus Revolution,' 'Black Panther: Wakanda Forever,' 'The Valet,' and 'Faceless.' When she's not working, Megan likes to spend time with her partner, Connor. The two found each other on 'Face Off' and have continued to embrace life together.
Tom Devlin is Now a YouTube Creator
Hey guys check it out like share comment I plan on putting new episodes up weekly!! https://t.co/4v0ac3UpfH pic.twitter.com/ZKpTEJbcIs

— Tom Devlin (@TomDevlin1313FX) May 13, 2016
Tom took to horror movies quite early in his childhood. Having grown up in a rural town with little adventure, monsters became his solace. Naturally, his fascination with them translated into a life-long career. After successfully winning the judges in 'Face Off,' Tom has continued to map the road to success. He has since worked in the makeup department of movies like 'Club Dread,' 'Bermuda Island,' 'Night of the Dead: Leben Tod,' and 'Teddy Told Me To.' Most recently, he sat down for an interview with 'Hello Horror' and talked about his journey in makeup and special effects. Besides owning his own FX company, he has also created a line of Halloween masks for the Haunted Attractions industry. He now has a museum and a YouTube channel where he shares his art collection and creativity with the world.
Anthony Pepe is Now Lending His Expertise as a Makeup Artist
The Astoria native had managed to unmask the arsenal of knowledge he'd accumulated over the years concerning makeup and special effects. Anthony has continued to grow as a professional since his time on the show. He has worked on renowned predictions as part of the makeup department. Some of his credits include, 'Elementary,' 'The Blacklist,' 'The Good Wife,' 'Saturday Night Live,' 'The Amazing Spider Man 1 and 2,' 'The Hunger Games,' and 'Law and Order: Special Victims Unit.' The television personality regularly shares moments from behind the scenes with fans online.
Kayla "Jo" Holland's Talents Continue to Shine Through Even Today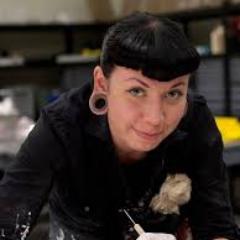 Entering her 20s, Jo had decided that she wanted to accrue extensive experience in makeup and prosthetics. She then worked as an Assistant Manager of a Halloween Adventure Store. Since then, the television personality has grown as a creative. Later, she appeared in Season 13 of 'Face Off: All Stars.' She has also worked in the special effects department of 'Insidious: Chapter 2,' 'Riddick,' '300: Rise of an Empire,' 'Good Night,' 'American Horror Story,' and 'Incarnate.'
Marcel Banks Has Several Movies and Shows To His Credit Today

Albeit losing the top 3 spots by an inch, Marcel displayed his eclectic abilities throughout the season. While he may not have won the season's crown, Marcel has continued to showcase the extent of his extraordinaire in different ways. He has since supplied his expertise in numerous projects in Hollywood. The special makeup effects artist has worked on productions like, 'American Born Chinese,' 'American Horror Stories,' 'Army of the Dead,' 'Legendary,' 'Mulan,' 'Riddick,' and 'Hollywood.' Some of his upcoming projects include, 'Burn Out,' 'Sorority of the Damned,' and 'We Harvest.' An occasional actor, Marcel has also displayed his abilities by working in the special effects department for several movies and shows.
Jessica Kramer Has Now Recused Herself from the Spotlight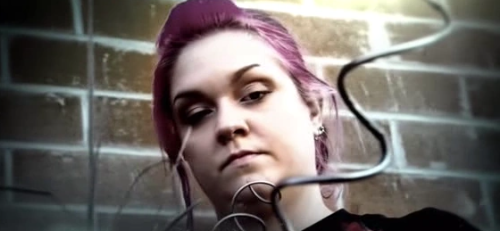 The Pennsylvania native had hoped to accrue additional experience and compete with some of the most remarkable prosthetic makeup artists in the competition. Alas, she became the first person to be booted from the show. Since her time on reality television, Jessica has largely kept a low profile. While little is known about the television personality, we continue to hope she's made progress as an individual and professional.
Sergio Guerra's Expertise is Widely Renowned Even Today
Despite failing to get to the top spot in 'Face Off,' Sergio has continued to scale his abilities and climb the ladder of success. The San Antonio-based makeup artist has since created countless customized horror props with his company, The Darkness FX. The San Antonio High School alum has previously worked with Ripley's Haunted Adventures, too. Now, Sergio works closely with creative teams and lends his expertise to movies and television shows. He has also provided haunted house consulting in Sea World's Howl-O-Scream event.
Frank Ippolito Wears Many Hats Today
Born and raised in Cleveland, Frank's fascination with makeup began at a young age. At the time, Frank was working as a freelance makeup artist and managed to display his expertise in sculpting, prosthetics, and painting. After his stint in 'Face Off,' Frank went on to work with Tippett Studio, where he worked as a mold maker, lab technician, painter and puppet fabricator. He then went on to work as a Freelance Contributor for Tested.com. In 2015, he joined Thingergy Inc., a premier costume, prop, and makeup shop in California. Besides this, he's accrued experience as a Director and Producer for Ghost Works LLC. He has produced and directed short films, commercials and music videos.
Read More: Face Off Season 4: Where Are the Make-up Artists Now?