Sex in cinema is a very old and a highly discussed and debated topic among film professionals and audiences alike. A film-maker has every right to utilize any tool he feels appropriate to tell his story in the most authentic manner possible and if sex happens to be one of the tools, there's nothing wrong in it. A film-maker only nurtures the vision but it is the actors who enact those passions on-screen and make them memorable. Here is a list of list of actors who took part in explicit sex scenes as a part of their job to deliver make believe performances. I wasn't intending to make a female only list but since it is written from a man's point of view so naturally the ladies came to the forefront.
12. Courteney Cox in '3000 Miles to Graceland'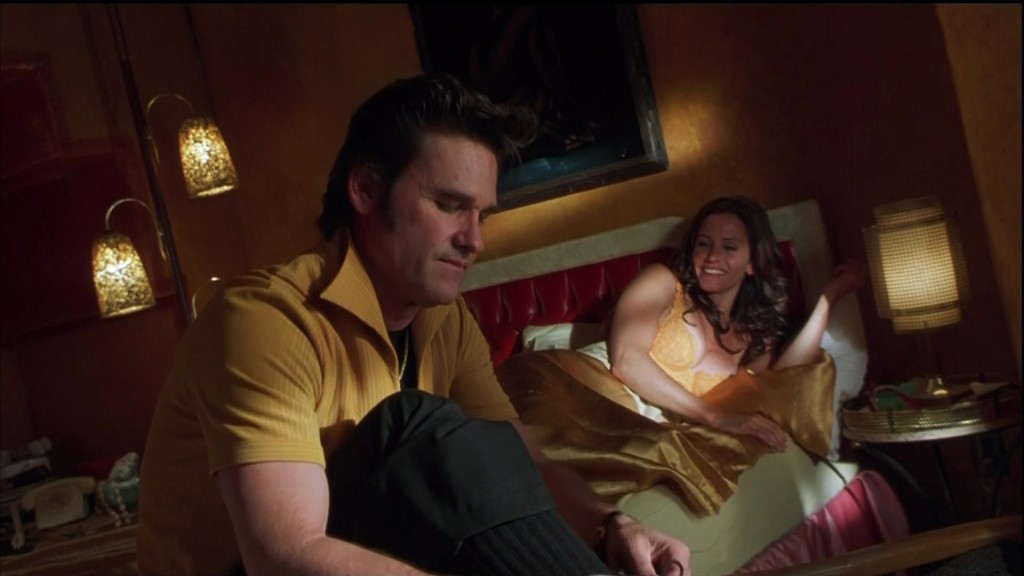 We all know Courtney as Monica from the all time popular sitcom F.R.I.E.N.D.S., her biggest claim to fame till date. Her film career never really took off and the handful of films that she did never came to people's attention simply because they were very bad. You may call it a dash of luck – lucky for us but may be not so much for her – but somehow her enthusiastic sex scene in a film called '3000 Miles to Graceland' (2001) became sort of popular on the internet long before the word viral was even a term associated with popularity on the internet. She always had an athletic frame and it was a pleasant surprise for her fans to see a different side of her personality i.e. getting messy with Kurt Russell in the opening scene of the film.
Read More: Actors Who Went Nude For Movies
11. Tilda Swinton in 'Young Adam'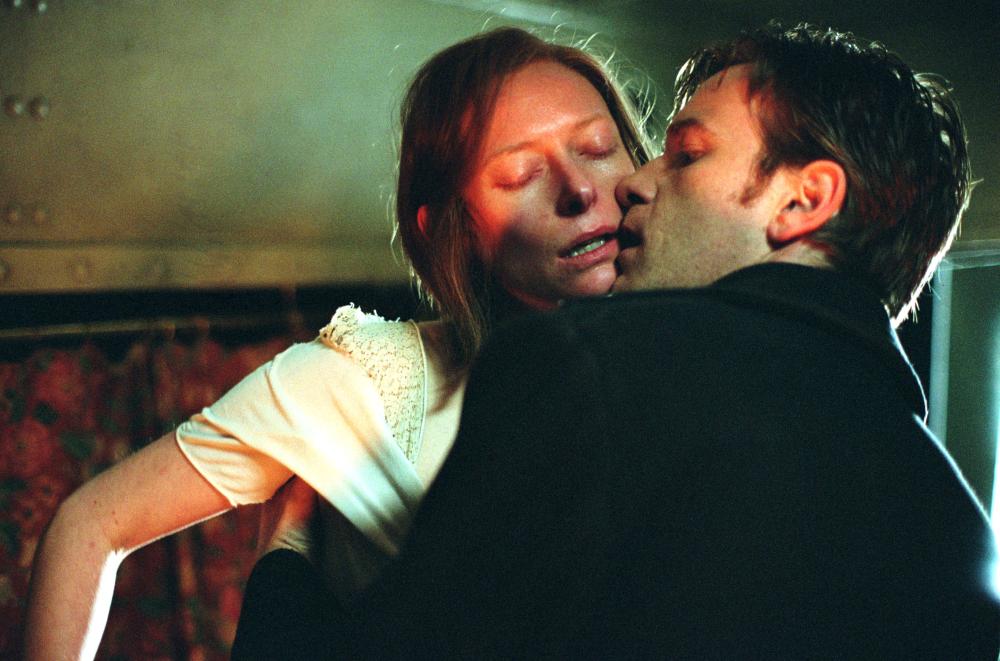 The term sexy and Tilda Swinton doesn't really go hand in hand. She is a fine accomplished actress with quite a handful of performances to showcase her histrionics under her belt. Also she has a very asexual kind of screen presence but given the fact that she is a very good actress you can trust on her to increase the heat when the role demands. Her diehard fans must have noticed the steamy scenes between her and Ewan McGregor in the 2003 critically acclaimed film 'Young Adam'. If you haven't seen the film yet it will be hard for you to grasp the magnitude of sensuality she oozes in the film. When she turns it on she really gibe it her all just like soulful performances in so many of her films. Go get hold of the film right now.
Read More: Best Nude Scenes in Movies
10. Margo Stilley in '9 Songs'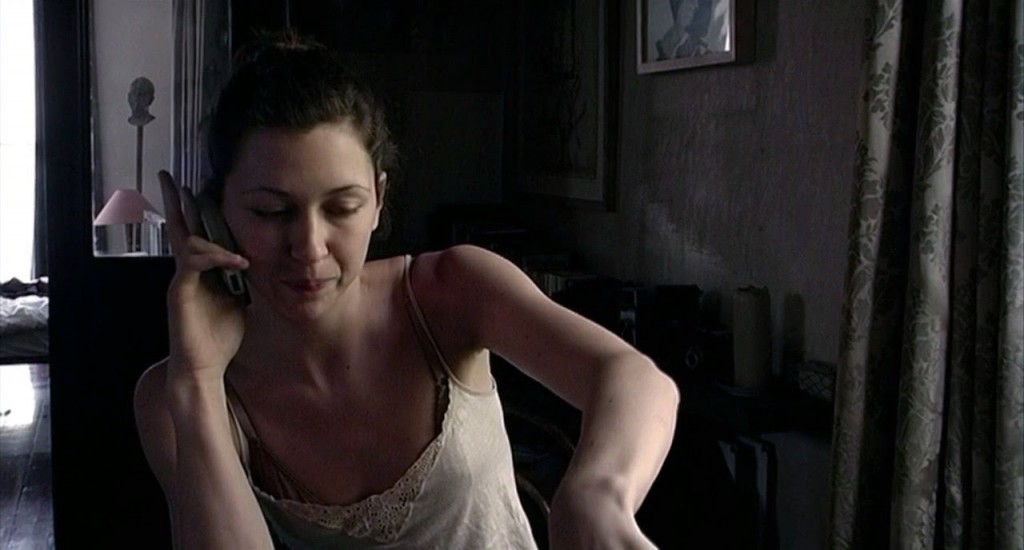 There is nothing like the heady combination of rock concerts and passionate young love. Upon its release it created a furor of sorts for its explicit contents and hardcore display of nudity on-screen. If news reports are to be believed then the actors are said to have engaged in actual sex while filming it for the movie. The two mostly unknown but oh-so-looking pairs of the film Kieran O'Brien and Margo Stilley didn't shy away from expressing their love for each other in its full glory (read Unsimulated sex). '9 Songs' is what you call a hostel dorm room hit since it was released only in limited countries and found popularity among young audiences for its sexually explicit content. Considering the fact that the film is directed by Michael Winterbottom, '9 Songs' is one of the few mainstream films that highly resembles a porno.
Read More: Best Adult Movies of 2017
9. Sarah Silverman in 'I Smile Back'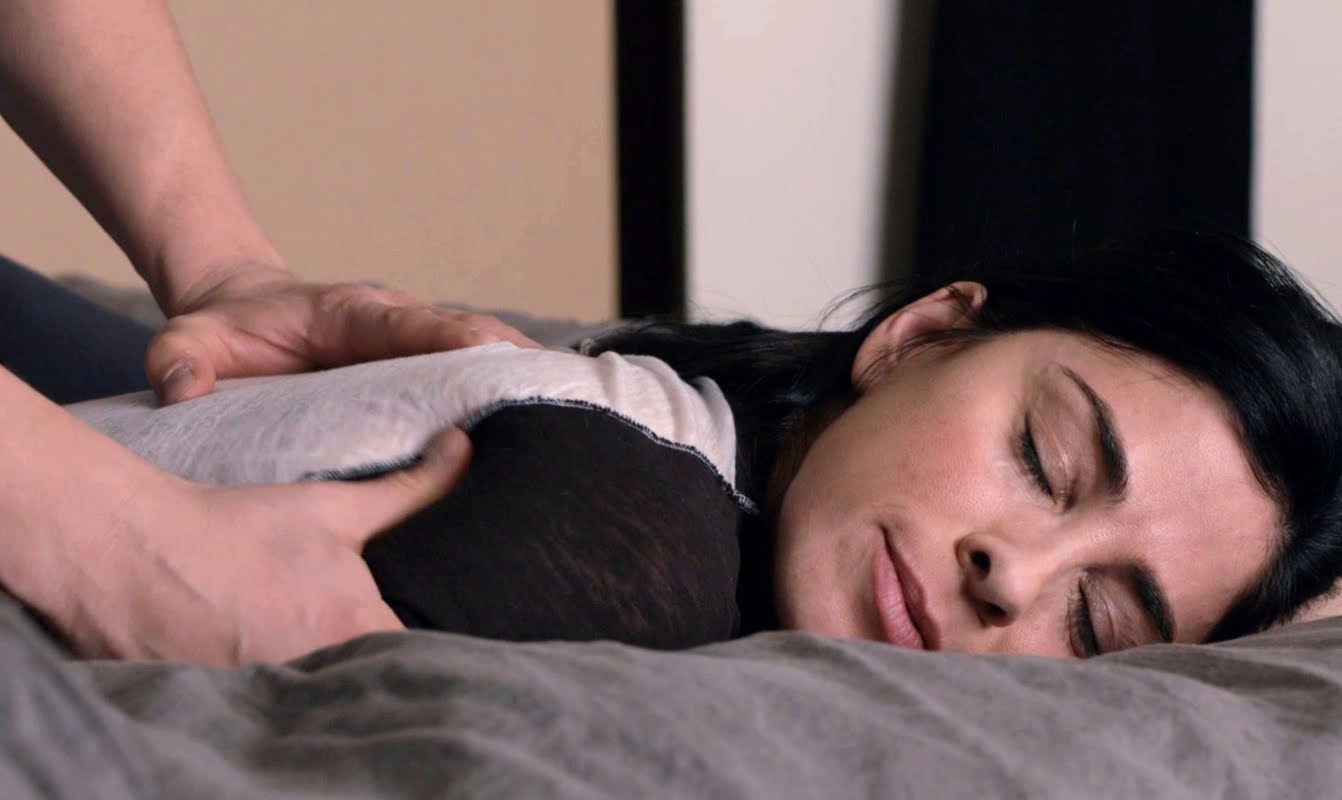 We all have heard her blabbering about female sexuality and laughing at herself in many of her standup comic specials. Her one liners can make even the most shameless person in the room blush. She is a TV legend but her film career has still nothing solid to write home about. However that changed temporarily with the release of 'I Smile Back' in 2015; which is deservedly called the best film of her career so far. She not only won accolades for her mentally afflicted housewife act but also displayed uninhibited sexual flexibility on-screen. However sex was a part of the story, a way for her to express her inner turmoil, it wasn't used as a tool to pull in the audiences.
Read More: Best Adult Movies of 2018
8. Kirsten Dunst in 'Bachelorette'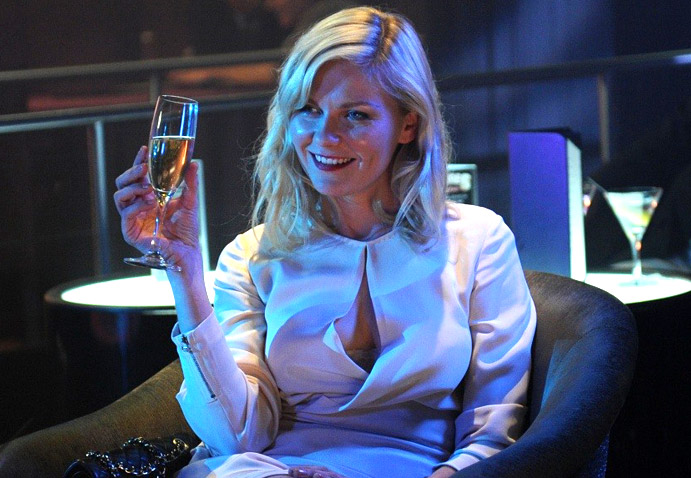 Right from the beginning of her adult career (she began as a child artist, remember?) Kirsten Dunst embodied subdued sexuality as was clearly evident in Sofia Coppola's 'The Virgin Suicides'. After rising into prominence with her role in the 'Spider Man' series she graduated into more risqué roles by working with avant-garde film makers. She isn't overtly sexy even though she has made it to a couple of sexiest lists worldwide. The only time she let it all loose was for the film 'Bachelorette' where she gets into the action with co-star James Marsden in a men's bathroom. Raunchy!
Read More: Best Movies Like Porn on Netflix
7. Anne Hathaway in 'Havoc'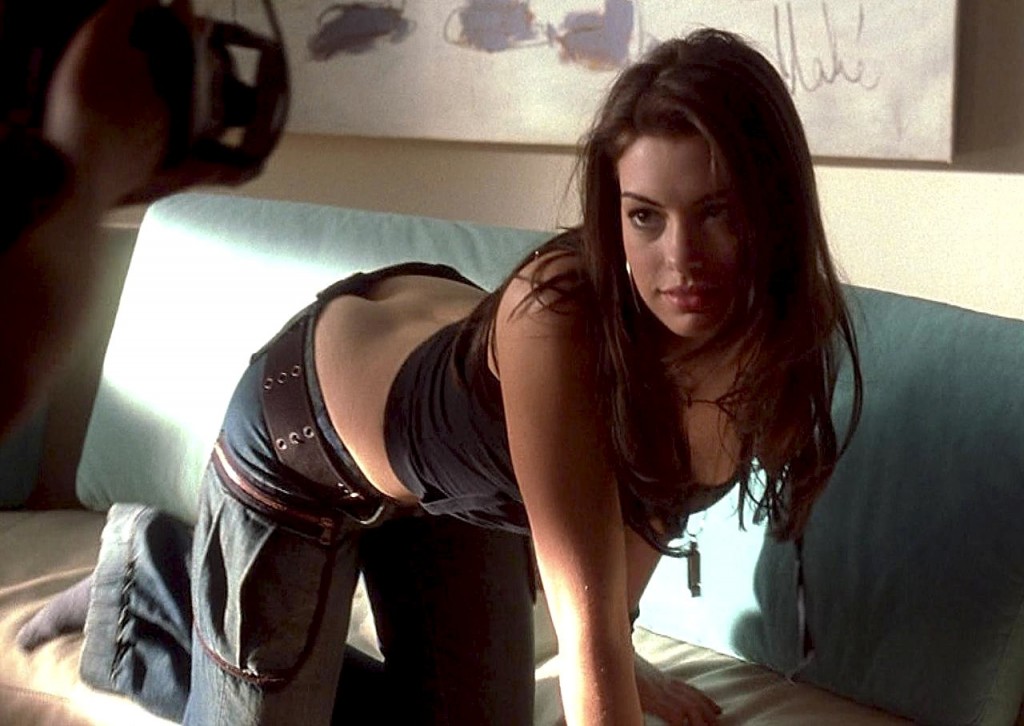 This film came in Anne's career after she has already delivered two big hits in the form of the 'Princess Diaries' series. So the film was not a desperate attempt to breakthrough or prove a point by engaging in some on-screen intimacy as she continued to play the girl next door type of roles post 'Havoc'. It was her deliberate choice to try her hands in a different kind of project which presented her with a scope to play a character she hasn't tried before. Unfortunately the film never got a theatrical release in the US. Years later it became popular for its sexual content as Hathaway performs fellatio and almost gets naked as per the demands of her role.
Read More: Movies With Most Nudity
6. Naomi Watts, '21 Grams'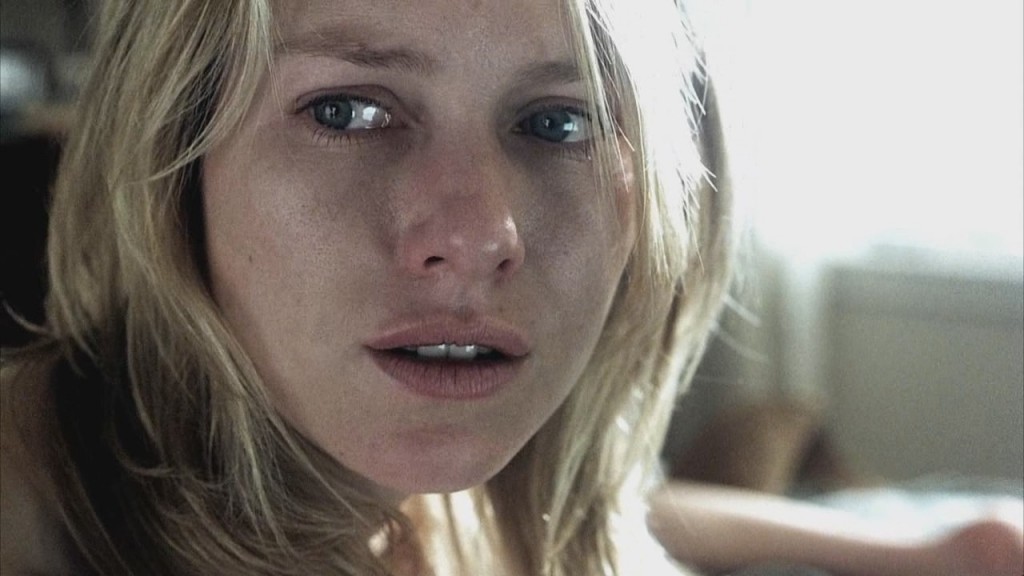 Naomi Watts has always been known to be a bold actress. If the role demands her to go all out, she will do so. She has filmed explicit sex scenes in several movies, most famously in 'Mulholland Drive'. But nothing compares to the rawness and authenticity of her sex scene with Sean Penn in '21 Grams'. It is a scene that is both erotic and cathartic at the same time. Playing the role of an emotionally devastated woman, she completely dips herself into the role. No surprises she received a well-deserved Oscar nomination for the film.
Read More: Best Movies of All Time
5. Diane Lane in 'Unfaithful'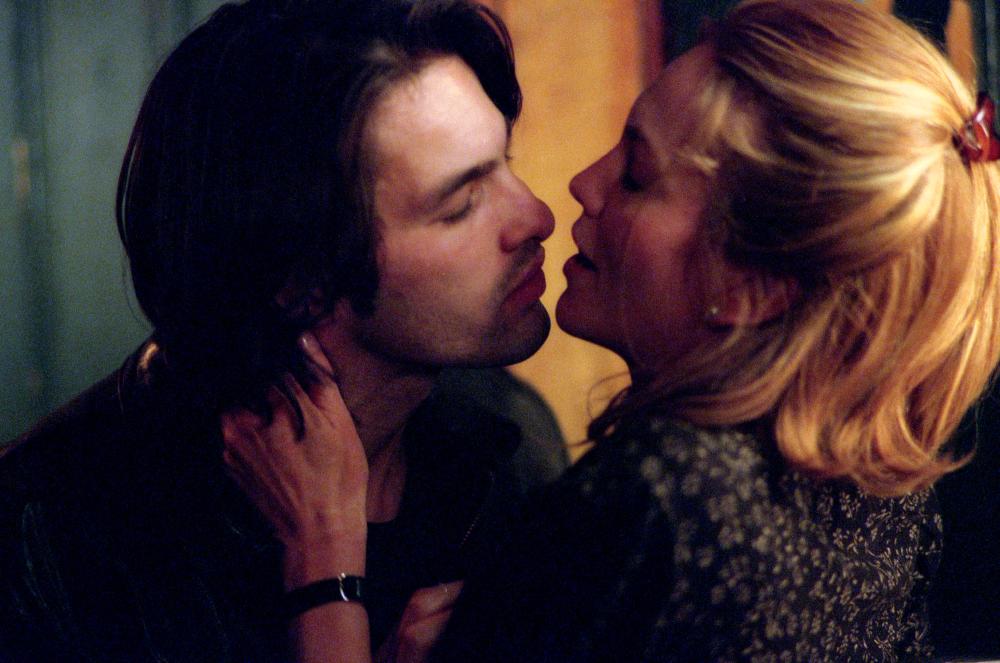 If you are watching the new season of 'Master of none' then you must have heard Aziz Ansari say something like – 'In 'Unfaithful' Diane Lane cheats her husband and in 'Under the Tuscan Sun' she gets cheated on. That's how Karma works'. As the name itself gives away, in 'Unfaithful' Diane Lane rekindles her relationship with her ex flame and ruins more than one life in the process. To lend authenticity to her role she participated in beautifully shot sex scenes in bed rooms, on bathrooms of restaurants and hallways of apartments. Not only her fans but even the Academy members were so impressed that they awarded her by giving a best actress nomination.
Read More: Movies Like Basic Instinct
4. Helen Mirren in 'Caligula'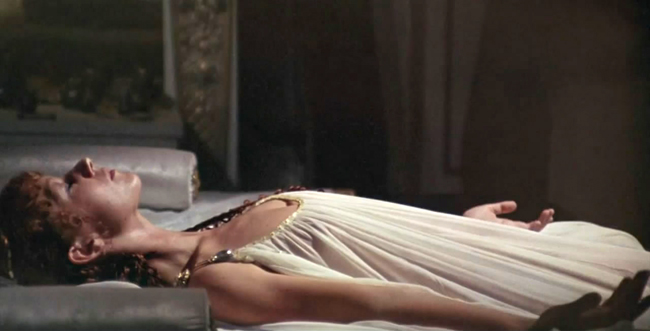 Today Helen Mirren is an Academy award winning actress in her early 70s. Given our ageist nature we usually don't associate desire with older people. To be frank not many movies dare to sexualize older actresses as it is not quite common even in our most advanced societies. But in the bargain we tend to forget that they were once young and have experienced life more than us young people. Even though Helen Mirren stayed away from the sexy blonde type of roles in the salad days of her career she did ventured into unknown territories (read nudity on-screen) with 'Caligula' – a film that is notorious for its scenes of Roman orgies, violence and excessive nudity. She didn't question the integrity of the director and gave her best to look comfortable while doing those sex scenes in the film. 'Caligula' as a film has nothing significant to offer but it will always be remembered for its sexual promiscuity.
Read More: Actresses Who Went Nude For Movies
3. Jessica Lange in 'The Postman Always Rings Twice'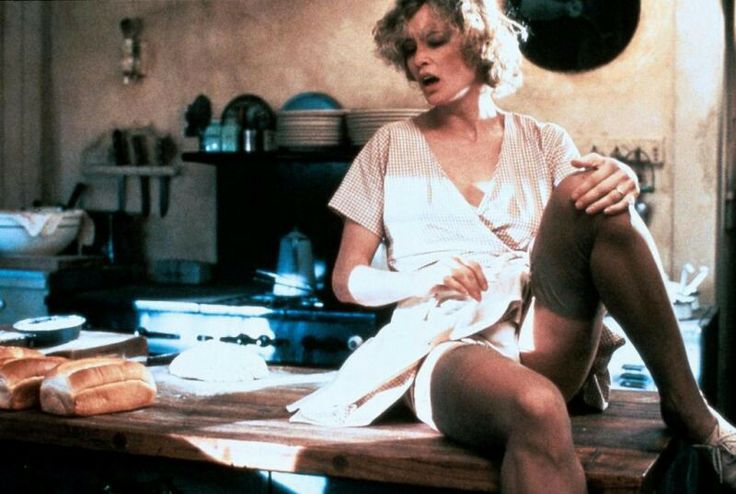 Jessica Lange's character in the film reeks of lust, infidelity and greed but yet somehow we root for her to get away with less harsher punishment for her crimes. After all her crimes were crimes of passion. Miss Lange exudes sensuality even in the most placid of her film roles and this one needed her to turn on her sensual side much more than the usual. The subject of the film did shock some conservative audiences but with Jessica Lange in the lead such minor hullabaloo were expected. She is what you call an eternal sinner in cinematic parlance.
Read More: Movies With Most Nudity
2. Maria Schneider in 'Last Tango in Paris'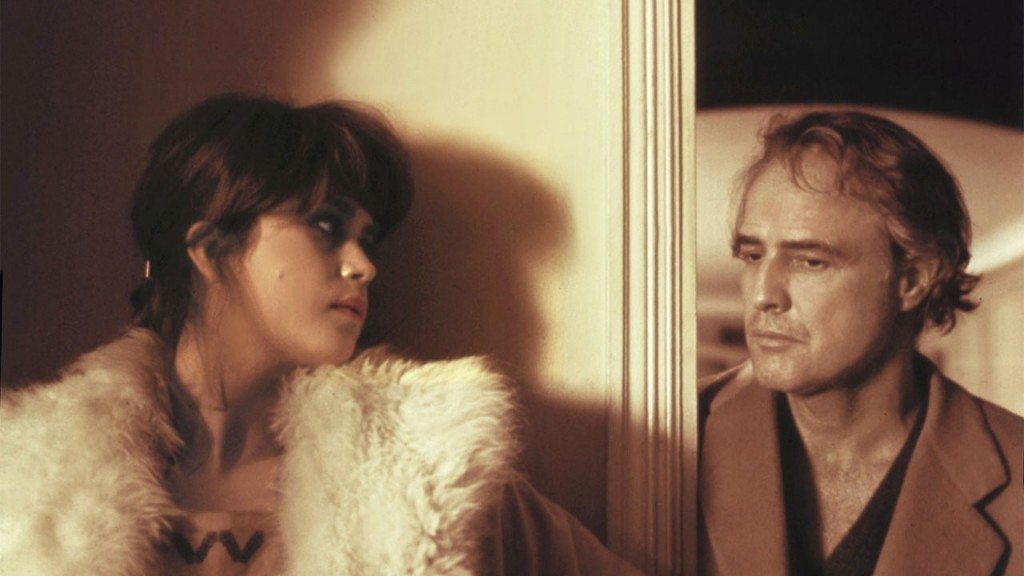 1972 Franco-Italian erotic drama film directed by Bernardo Bertolucci portrays a recently widowed American who begins an anonymous sexual relationship with a young Parisian woman. Starring Marlon Brando, Maria Schneider, and Jean-Pierre Léaud, the film is known for its raw portrayal of sexual violence and emotional turmoil. The film ran into several controversies after its release so much so that it was banned in several countries. Years later, Schneider accused Bertolucci of shooting some of the scenes without her prior knowledge.
Read More: Disturbing Anime Sex Scenes
1. Charlotte Gainsbourg in 'Nymphomaniac'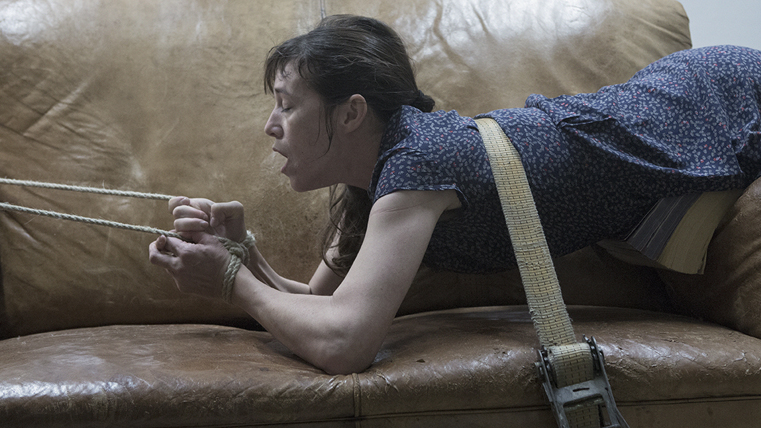 British-French actress Charlotte Gainsbourg is known for her dare to bare attitude on-screen for the sake of her art i.e. acting. Director Lars von Trier plays a huge role in bringing out the psycho-sexual side of hers in films like 'Antichrist' and the hugely controversial 'Nymphomaniac' series. It is her dedication and her approach to acting as a pure, soul searching activity is how she makes the most vulgar of scenes look like meditation of the mind, body and soul. Every film buff should see her performance in the aforementioned two films to understand what acting and cinema is really all about.
Read More: Nude Actors