Cards Against Humanity is a simple party game that involves answering questions with the silliest of answers and the player who earns the most points wins. It is by no means a competitive game, and there are no complex mechanics like you would find in classic board games. It's just meant to be a game which friends can play together and have fun for a while. If you're interested in such games, then we have quite a few recommendations for you to try out. Here is the list of video games similar to Cards Against Humanity that are our recommendations. You can play these games like Cards Against Humanity on PS4, Xbox One, Xbox 360, PC, iPhone, Android, mac or even online.
18. Monopoly Deal
A lot of us have played the original Monopoly, but if you are looking for something more fast-paced, Monopoly Deal will fit your bill. There is a digital version of the game available as well from Ubisoft if you want to play against friends online on your PS4 or other major platforms. The four-player game involves stealing other players' cards and setting up three property sets of matching color to win.
17. Joking Hazard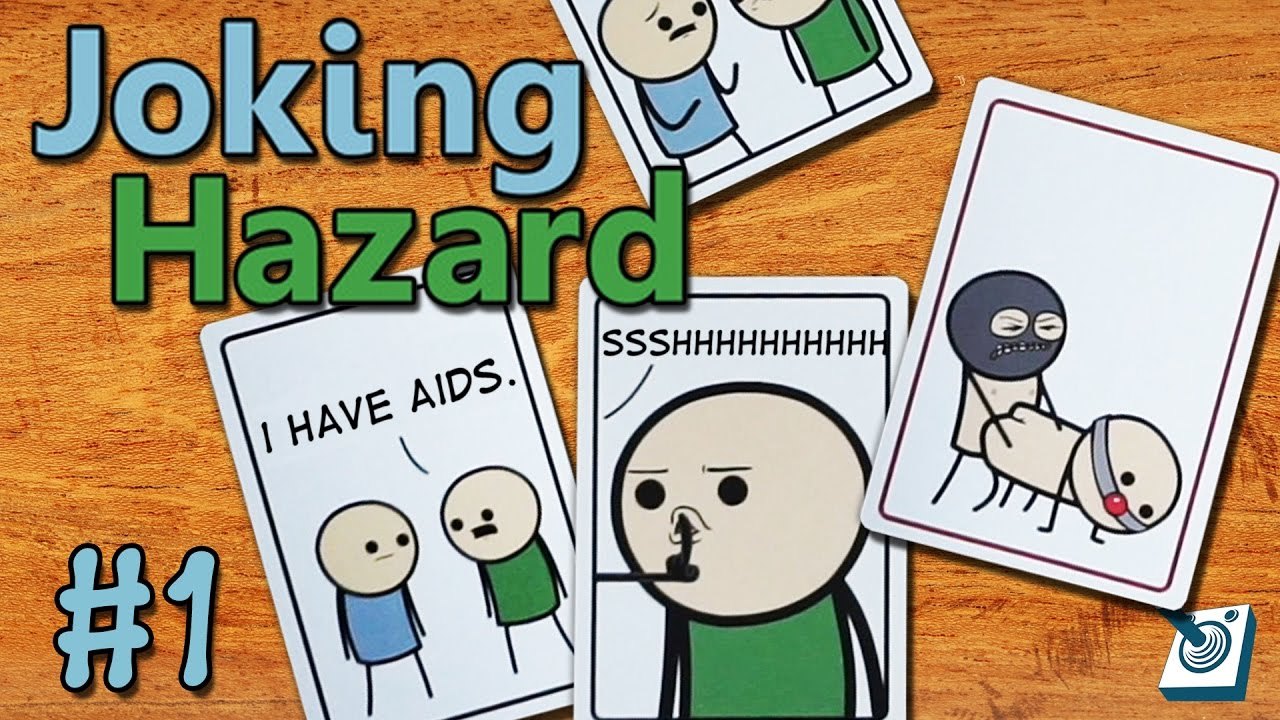 Joking Hazard was created by the same webcomics studio that makes Cyanide and Happiness comics. The game needs at least three people to start off, and decks need to be built for every player. One player has to take up the role of master and read questions to everyone. The players pick up cards without seeing and read out the answers. The goal is to do what the cards say and rack up the most points, players who perform the most tasks get the most points and win. The game is available for both PC and as a physical card game.
16. Cards Against Proximity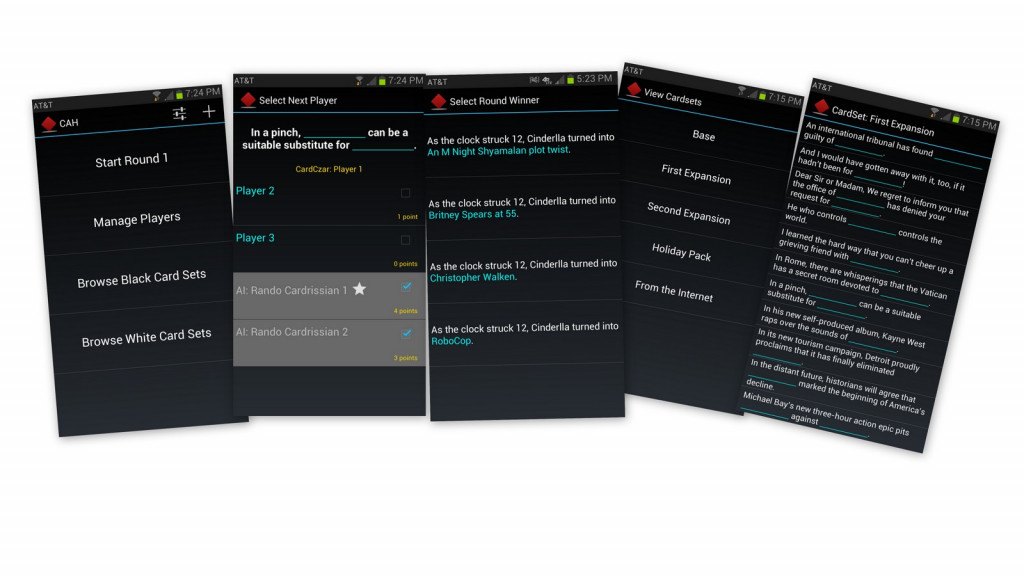 Published by Rogan Josh, this is a great mobile game to try if you do not want to opt for a physical card game to play with your friends. Digital card games that have been modeled after Cards Against Humanity have become massively popular in recent times. There is local co-op available as well if you want to play with your friends.
15. Say Anything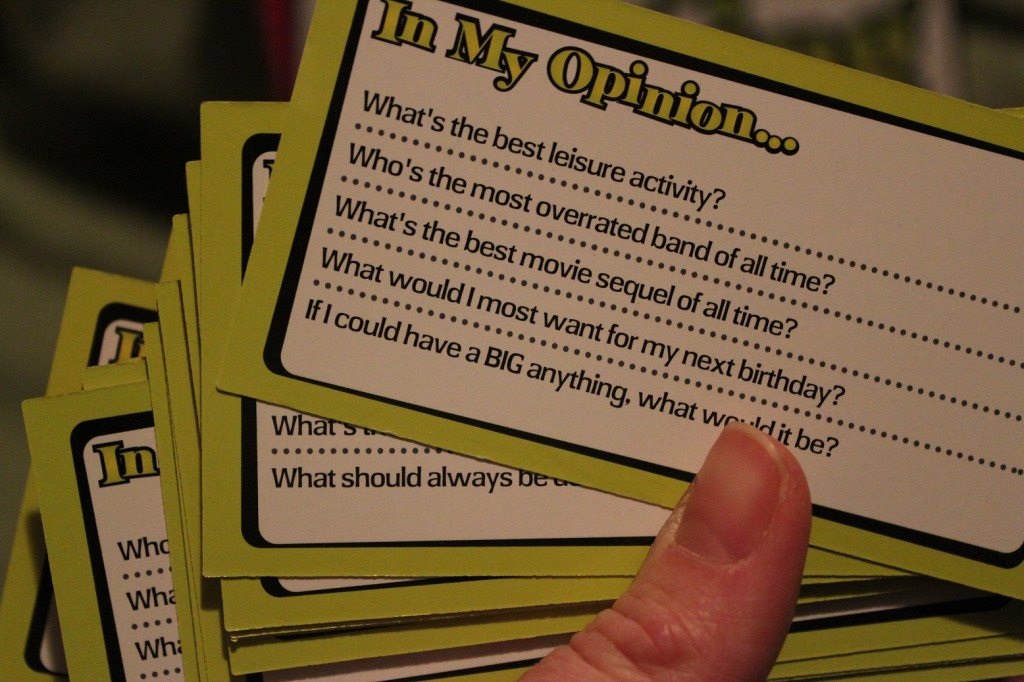 If you are looking for a great card and party game that offers gameplay that is similar to Cards Against Humanity, look no further than this entertaining title from North Star Games. The rules are very simple, and anyone can get into the game without much trouble. You simply ask questions to other players, and they have to pull cards from the answer deck and come up with the funniest answers possible. Each time someone gets a "correct" answer, he earns a few points and whoever stacks the most points wins.
14. Crappy Birthday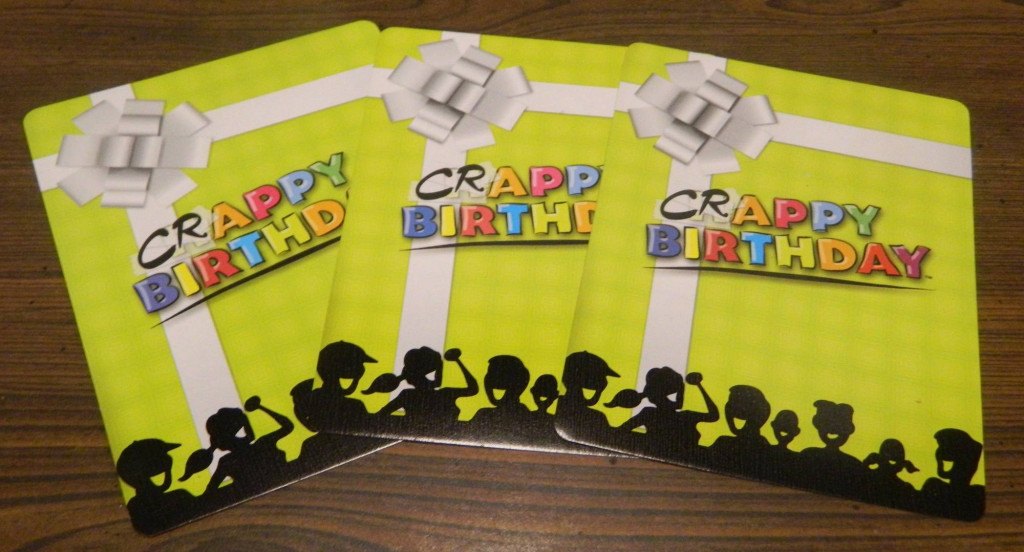 Crappy Birthday is quite different from anything else on this list, and it's all about pranking your friends. The goal is to offer gifts to your opponents, except for the fact that the gifts are not very nice. All players start with 5 cards and take turns, each time a player wins he earns three points. It is up to the players to decide how many rounds they want to host a game for. And no, you do not have to give real gifts to your opponents as the game is completely virtual.
13. Awkward Turtle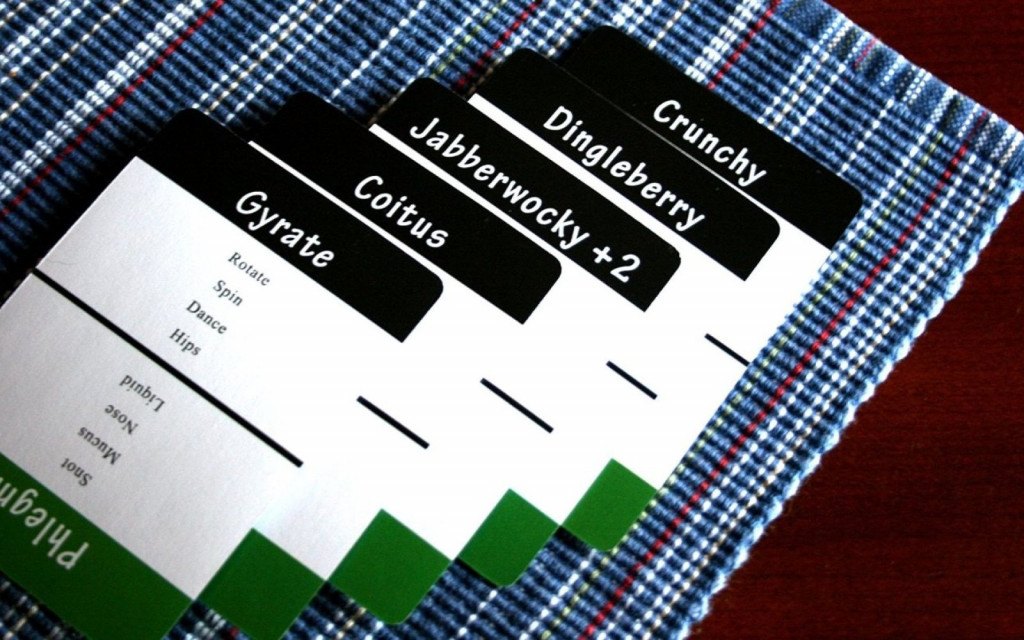 If you are looking for something that's easy to play, Awkward Turtle is the perfect party game. The game is designed for 4 or more players who need to be divided into two teams. Simply carry the cards along to a party and ramp up the fun factor in no time. As the name suggests, the game involves awkward humor and dirty words, if you are looking for something 'clean' for the younger audience, then this is not the right game for you. But if you believe you have a wacky sense of humor and others in the party do too, then you should definitely try this one out. The game is available on Android devices as well, so it's going to be a really fun experience even for those looking for a virtual party game to play with friends. One player starts the game and can provide hundreds of facts and others will need to list as many associated words that they can.
12. GiftTrap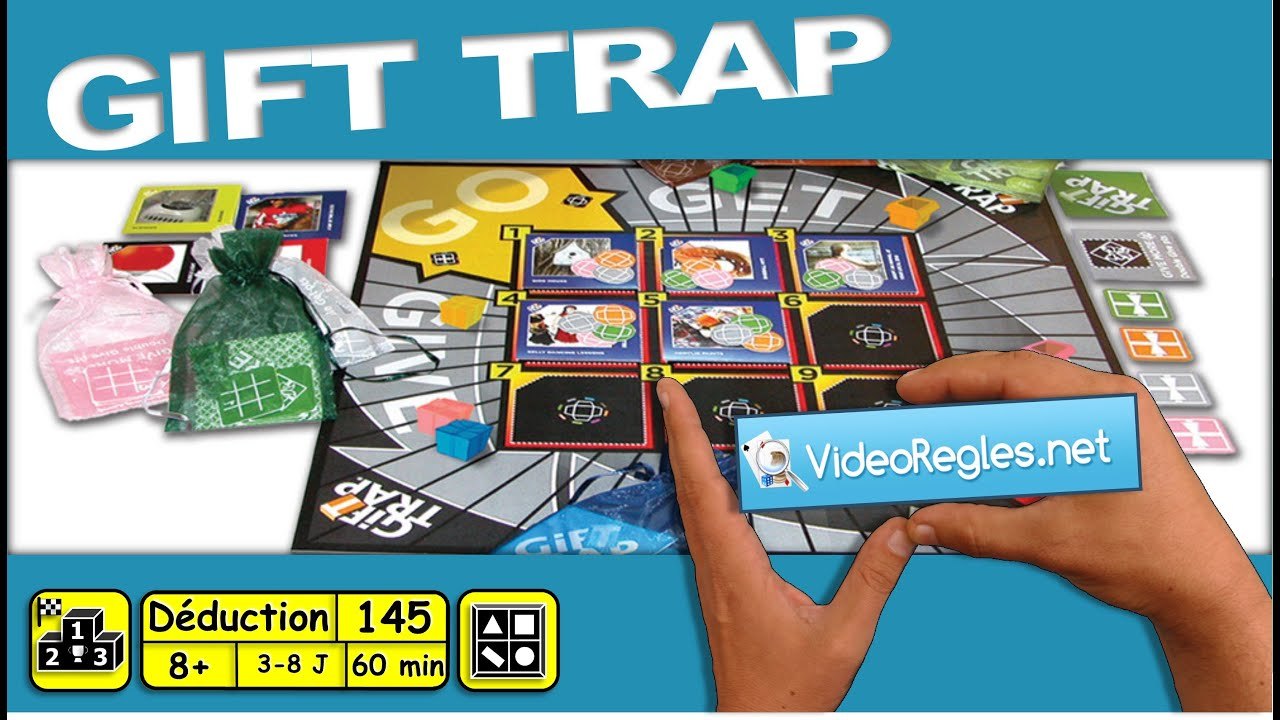 GiftTrap is a mix between a board and card game from GiftTrap Enterprises. It is very similar to Cards Against Humanity but with more complex mechanics involved and fun cards that can change the tides of games in a second. When it comes to the fundamentals, you get to pick cards like you would in Cards Against Humanity and request other players to answer the question on your card. Among all the hilarious answers, you have to pick the right one that matches your "character" to score the most points.
11. Cards Against Everyone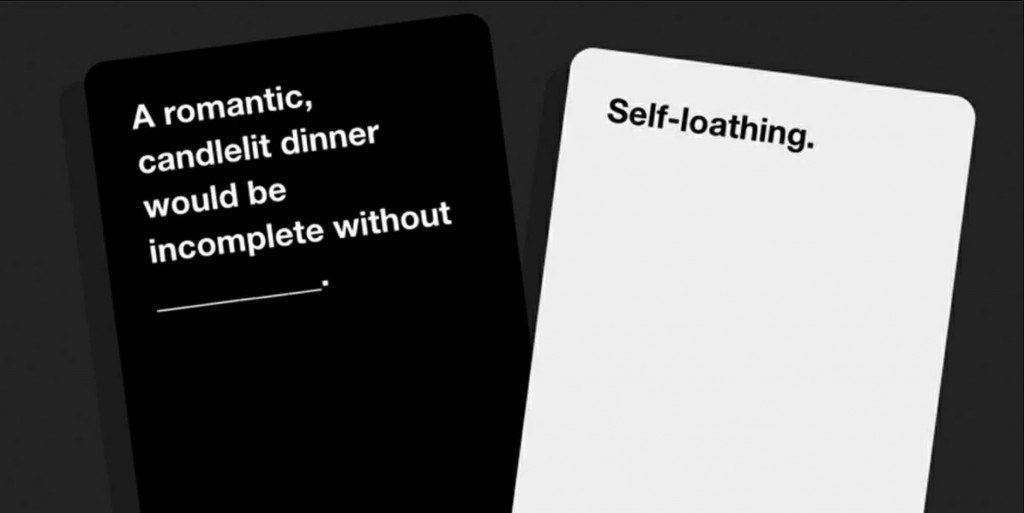 Cards Against Everyone is a Cards Against Humanity Clone but it is available for Android devices only. However, the game offers over 2,000 cards which is much more than what you get with CAH. The goal of the game is to form the funniest sentences to score points. All players receive ten cards with the game master getting to choose a black and red card. It is up to the master to choose the best answers and points are awarded accordingly.
10. Apples to Apples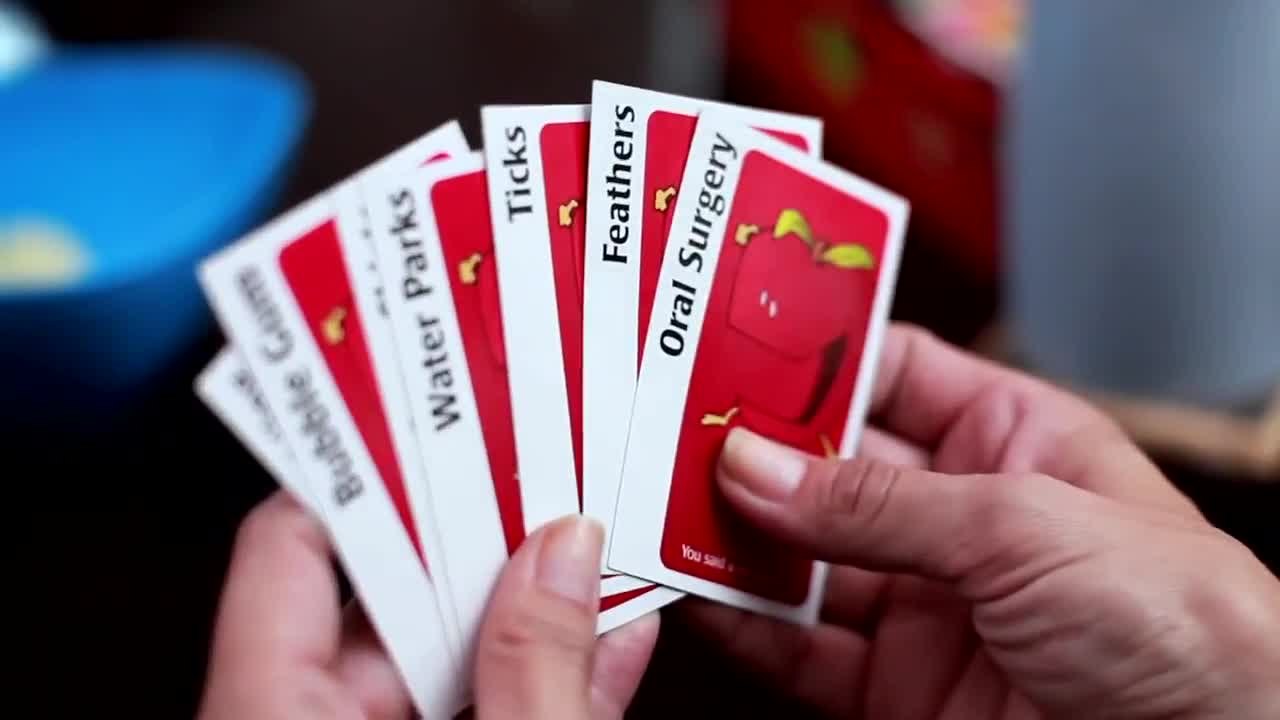 Apples to Apples is one of the most popular party games ever made, and it's also available on the PlayStation if you want to get your hands on some of the action digitally. There are not too many differences when you pit it against Cards Against Humanity, but there are some added rules and special cards to make the gameplay experience feel fresh. The added mechanics add to the fun, and you'll have a great time with your friends.
9. Black Cards Against Humanity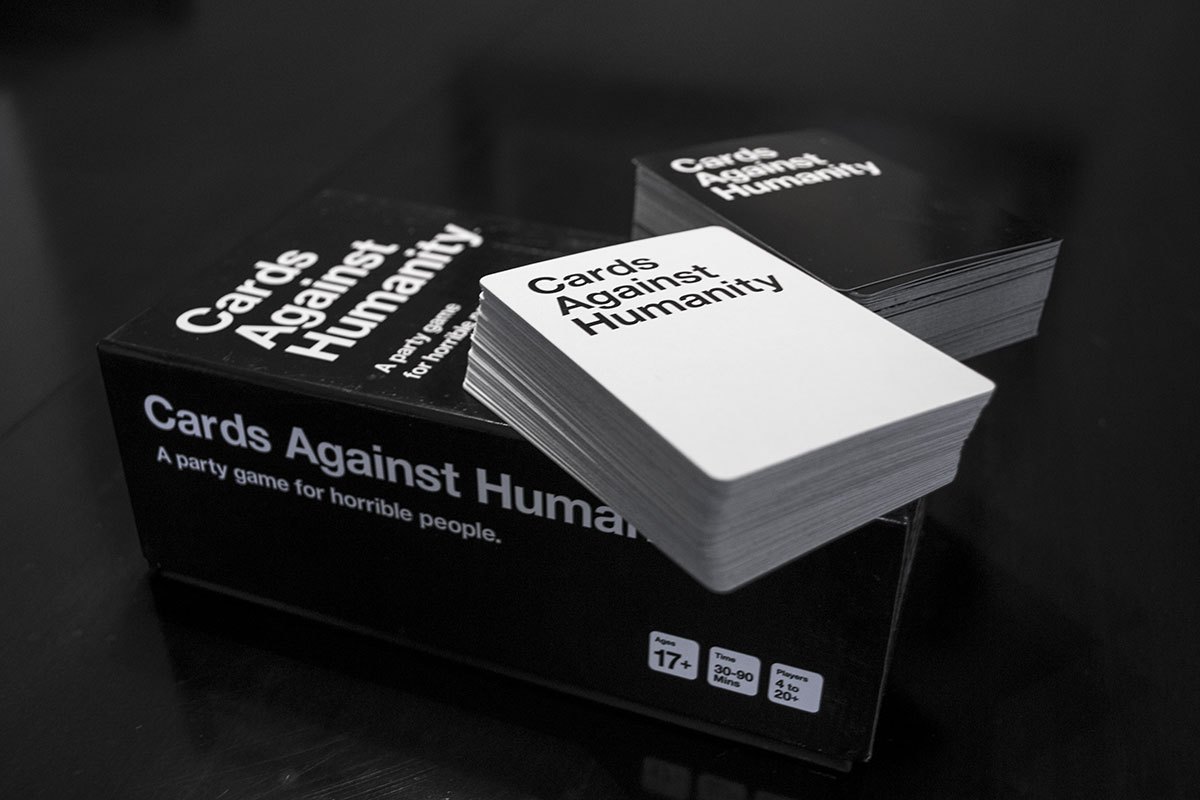 While Awkward Turtle is for Android device owners if you are looking for something similar on iOS you should check out Black Cards Against Humanity. The game combines elements from board and card games into a fun party game that anyone can pick up and enjoy. Developed by Brandon Abbot, Black Cards offers over 700 question cards. You simply create a card and put it into a deck. Once a question card is picked, players need to pick responses using funny answer cards that are the funniest. If you offer the correct answers, you will keep earning points and progress through the game. At the end of all rounds, the score is totaled, and the player with the most points becomes the winner.
8. Phase 10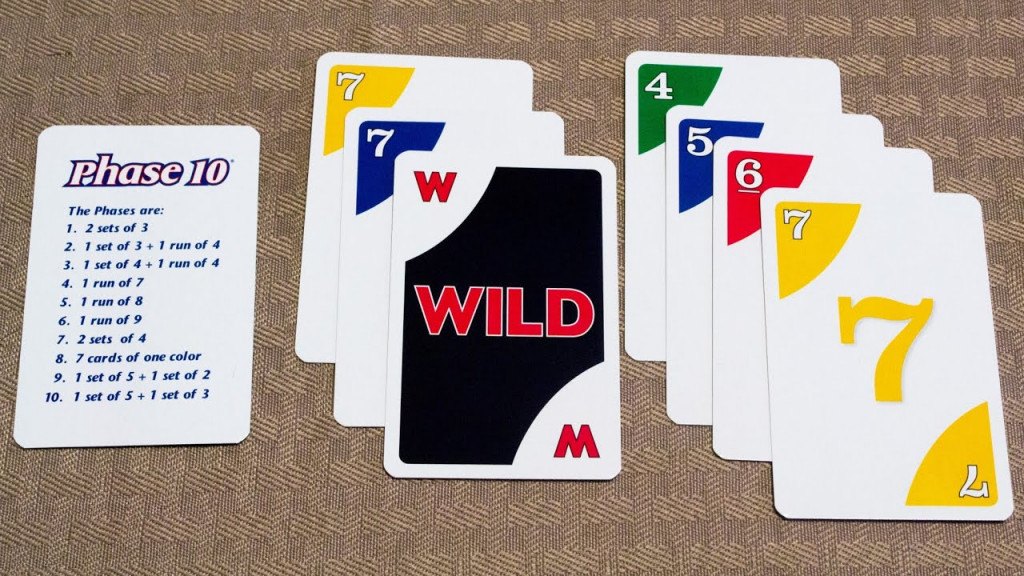 Developed for Android devices by Magmic Inc., Phase 10 is not only a great multiplayer party game but also a great single-player experience. The game is quite exciting with multiple difficulty settings available to suit your skill level. You can go in with three friends or simply go in solo.
7. Munchkin Level Counter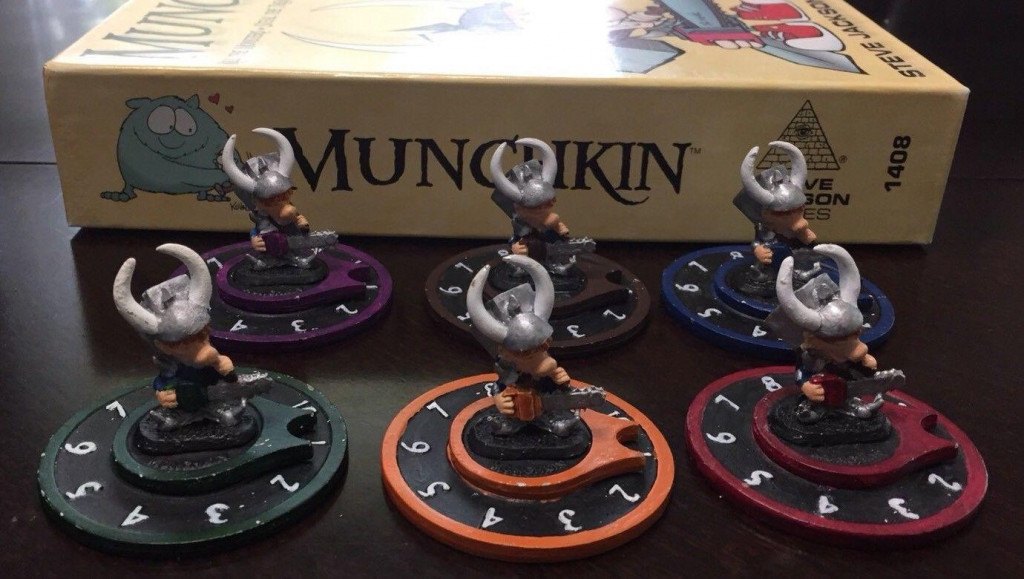 Munchkin Level Counter is available on both iOS and Android devices, and unlike the classic party games on this list, you have some trading card elements as well. If you played games like Hearthstone in the past, you would know what you are signing up for. You start off as a hero, and your job is to vanquish monsters with your friends. The more enemies you take out, the stronger your hero gets, and you need to get to a certain amount of points each time to progress through the levels.
6. Super Mario Party
Super Mario Party is the only game you'll ever need for countless hours of fun if you own a Nintendo Switch. Super Mario Party is not a single title but a collection of minigames as well as some flagship party games from the Mario franchise that you can play with your friends. You do not need multiple Switch devices, and a pair of extra Joy-Cons will be enough. You can play with up to 3 other friends, and there is an online mode available as well if you want to connect with your friends online and have a few fun games of River Survival or Sound Stage. Super Mario Party is couch multiplayer gaming at its finest, and it offers a nice new layer of strategy that makes most minigames great. Nintendo has proven time and again that you do not need high-end hardware capable of running the latest games to have fun. The Switch with its portability-focused hardware and cartoony graphics does the job just fine for most players.
Read More: Games Like Zelda
5. Genital Jousting
Genital Jousting is a party game strictly for adults who have a wacky sense of humor. All you have to do in the game is beat other players with your own virtual penis. Despite the ridiculous premise of the game, it's actually quite fun for anyone looking for a game that can offer countless hours of entertainment. The best part is the game also has a solo story mode which you can try out when you are not surrounded by friends. No matter how ridiculous Genital Jousting sounds, it is definitely worth a try, and despite the initial awkward reactions you will get from your friends, it's one of the most hilarious and fun games ever made by an indie studio.
Read More: Games Like Warframe
4. Armello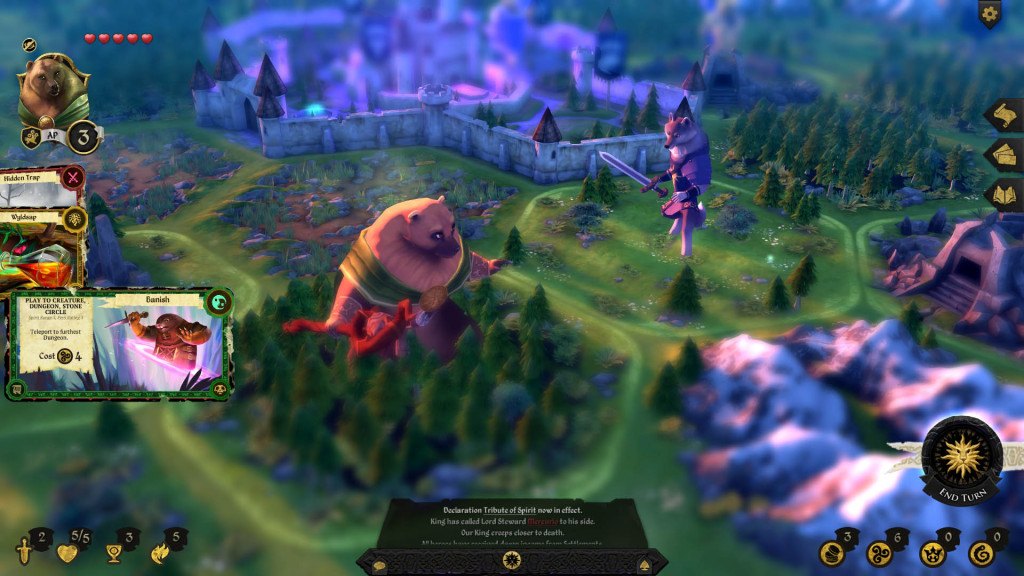 If you've played Dungeons and Dragons or have seen the kids from 'Stranger Things' play the game and wanted to try out something similar, Armello will definitely scratch that itch for you. The game is one of the most well-designed board game and RPG hybrids you will find. The game has a great campaign that you want to check out before getting into co-op gameplay versus your friends. It allows up to four players to play together which makes it a great co-op experience. The developers recently ported the game over to the Nintendo Switch which essentially completes its availability on all major platforms. Another striking aspect is the Disney-like characters that breathe a lot of personality into the game. You will need to head to the custom games to setup a party game.
Read More: Games Like Fallout Shelter
3. Just Dance 2019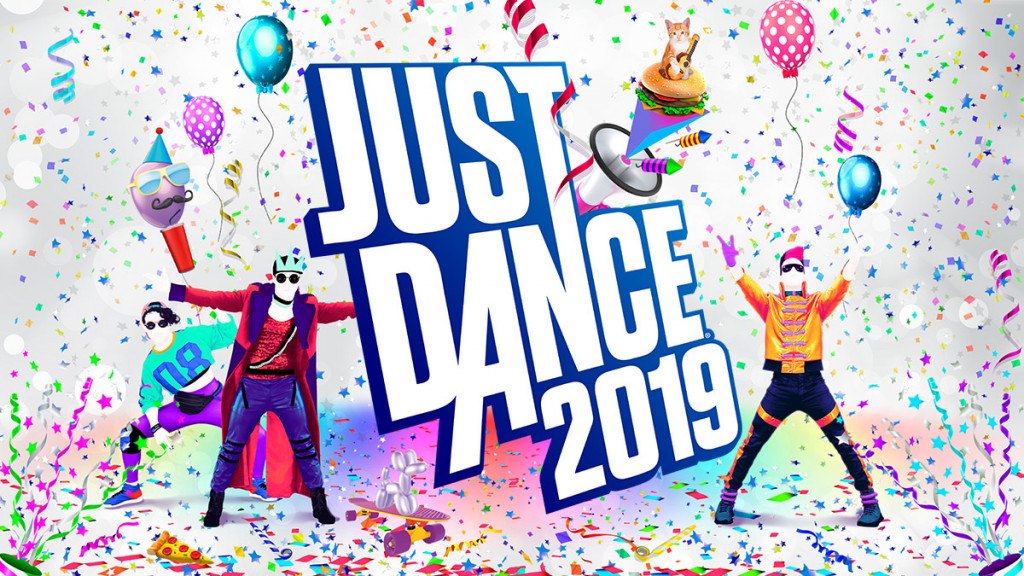 If you are tired of playing card games and cracking silly jokes and want to do something more engaging with your friends, simply pick Just Dance 2019 up. You can have dance-offs with friends and instead of letting someone else be the judge of who is the best dancer among your friends let the game be the judge. It is essentially a rhythm game that tracks your movement to give you a score. You can earn coins by playing which you can spend on profile customization. The game has a large number of songs and new hit songs keep getting added to the game to keep things engaging. The game is also available for the Nintendo Switch, and you can use your joycons to track movement. If you are on other platforms, you can use your smartphone instead with the Just Dance app installed, and you're good to go.
2. Blur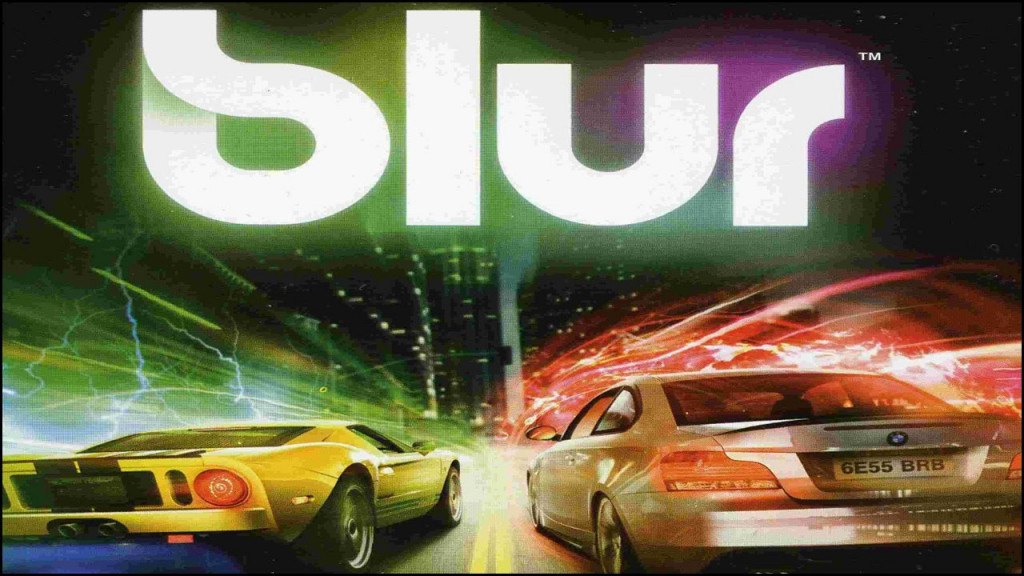 There is no better party racing game than Blur. The best part is that you don't need multiple devices to play together, thanks to the split screen co-op available to players. Blur is not your standard racing game, and it offers a ton of power-ups for its crazy cars that will allow you to smash your friends' cars to take the lead. Even though the game is quite old now, it holds up quite well despite its age. There are a number of game modes for you to try out. Simply grab a few controllers, and you are good to go. You can also setup good old LAN parties if you have the hardware for it.
Read More: Games Like Undertale
1. UNO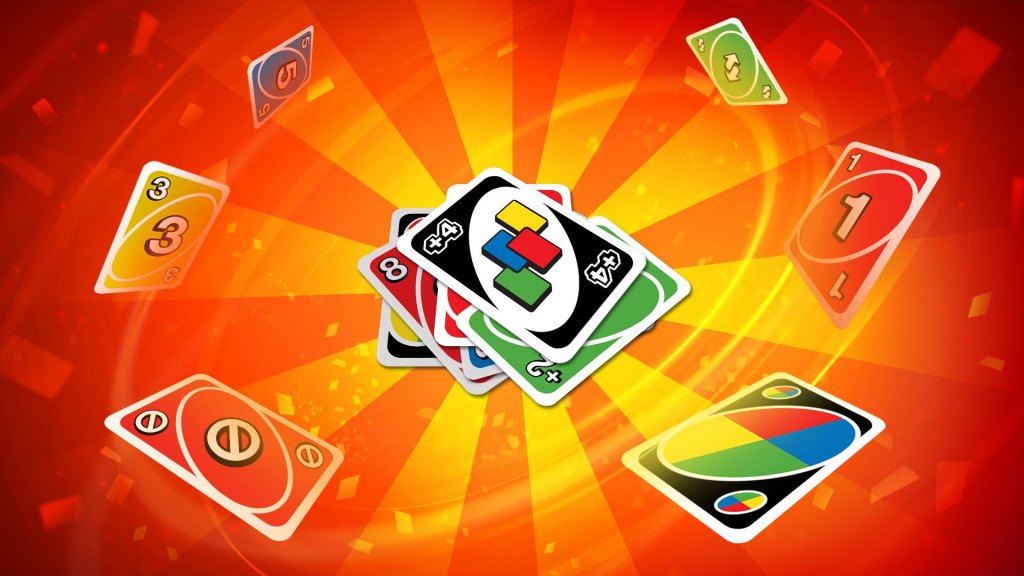 The best way to get the party started with friends is by pulling out a pack of UNO cards. Friendships have been destroyed by the "+4" card, and if you don't mind losing a few friends along the way, UNO is the ultimate party game. You can also get the digital version of the game if you are looking for an online experience. Considering the digital version of the game goes for less than what an actual deck costs in real life, it is very hard to argue against it. If you want a fun and relaxing experience with your friends, you should definitely go for a deck of UNO cards or simply download it from any of the compatible platforms.
Read More: Games Like Choices