For the longest time, racing games have been limited to just one or two major publishers but times are changing, and there are some really great racing games available right now that you should try out. From racing sims that focus heavily on realism to ones that are arcade-like in nature, we are here to cover the best bike and car racing games that you can get on the PS4 and Xbox One. Both the consoles are home to some of the best racing titles you can get your hands on and some of them are not even available on other platforms, so if you are looking for something exclusive, chances are you will find it here. You can play these top racing games on Xbox One, PS4, Xbox 360, PC, iPhone, Andriod or even online.
15. Forza Motorsport 7 (Xbox One)
If you want the ultimate racing sim, Forza Motorsport 7 is the go-to game for any racing fan. Published by Microsoft themselves, this Xbox exclusive title is one of the best you can get right now if you want an ultra-realistic experience. The game is accessible to anyone, and you do not need to invest in high-end hardware like racing wheels to get the most out of the experience. The game offers hundreds of cars to choose from, and there are plenty of game modes to keep you engrossed for hundreds of hours. We recommend getting the complete edition with all DLC as you will miss out on quite a few cars otherwise. You can either play the game online or versus AI if you are not in the mood for some multiplayer action. The best part of the game is its Rivals mode, which allows you to compete against your friends for the best clocked time on specific tracks. It is one of the best ways to enjoy competing against your friends without even needing to be online at the same time.
14. GT Sport (PS4)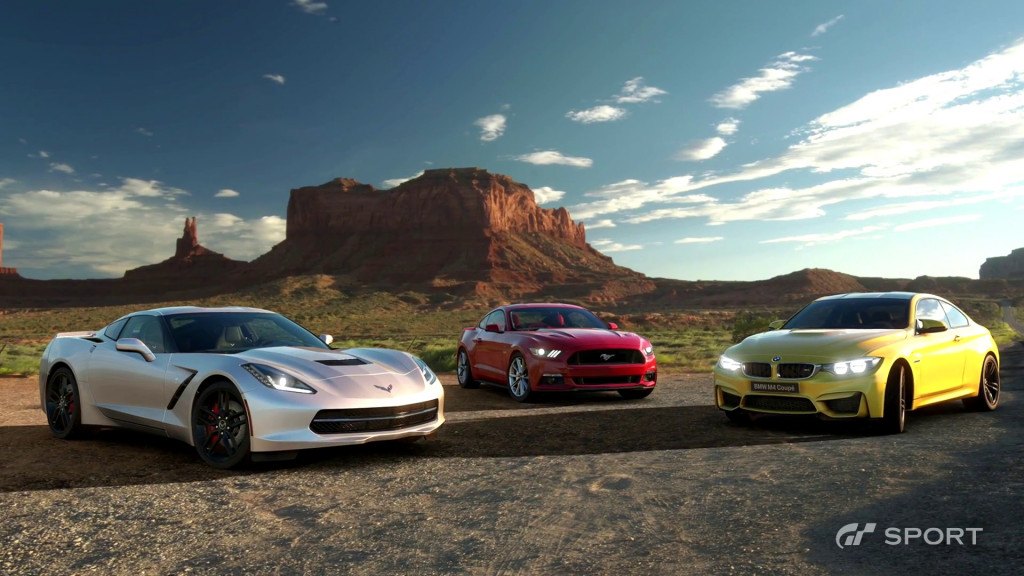 GT Sport is one of the best games PS4 has to offer for racing fans. While the game might not boast of the same number of cars that Forza Motorsport has to offer, it does have a solid roster of over 150 cars and almost 30 tracks to race on. There is a lot of content on offer from the game if you want to put your time into it. The game is extremely immersive, and the best part is, you can get the full 4K experience if you are playing on the PS4 Pro. The graphics are top notch, and the game also comes with an eSports mode which is a lot of fun to play. If you like racing games that have a fair bit of realism involved, GT Sport is one of the best titles to get your hands on. The only issue some players might have with the game is the lack of cars. The title is by no means the most populated when it comes to the number of cars that are available for players, but the attention to detail and quality of gameplay prove that quality is better than quantity any day.
13. Assetto Corsa (PS4, Xbox One)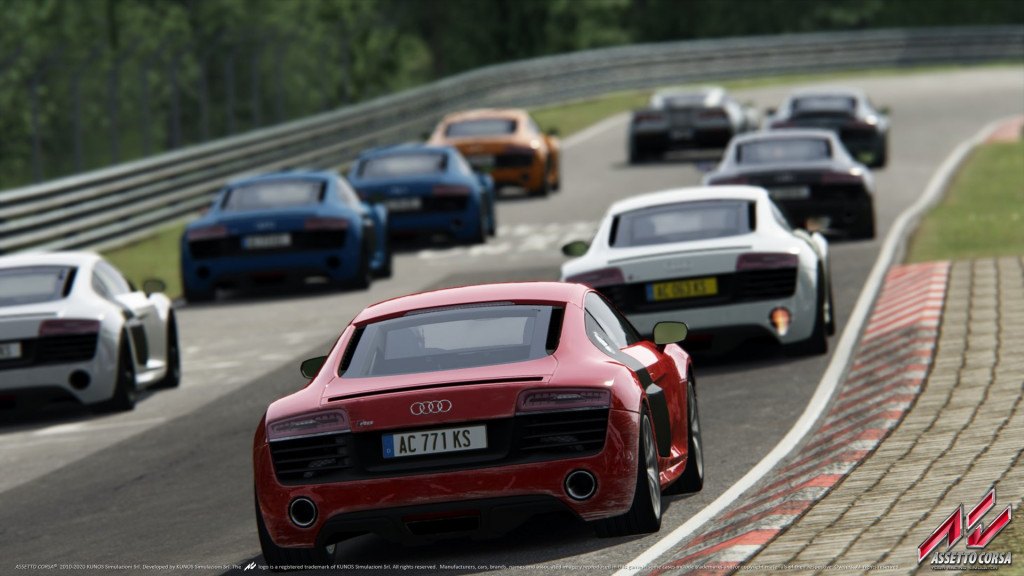 Assetto Corsa is undoubtedly the best racing sim that is available on both platforms. The game offers a lot of customization options, and if you really want to get into the intricate details of racing, you will get thrills out of the game. From the accurate sounds to the crisp gameplay, Assetto Corsa runs on PS4 and Xbox One quite well. With the PS4 Pro and Xbox One X capable of pushing out 4K graphics, you want to get the most out of your racing experience. The game also offers a number of DLCs that you can pick up if you are not too happy with the base roster of cars. The DLCs add some great cars including some of the most iconic vehicles from Porsche. While Forza Horizon is the better sim overall in most fronts, the fact that Assetto Corsa is a multi-platform game makes things much easier for fans to decide. Moreover, with Sony finally opening up to cross-platform co-op, Xbox and PS4 co-op just might be a thing in the near future.
12. DiRT 4 (PS4, Xbox One)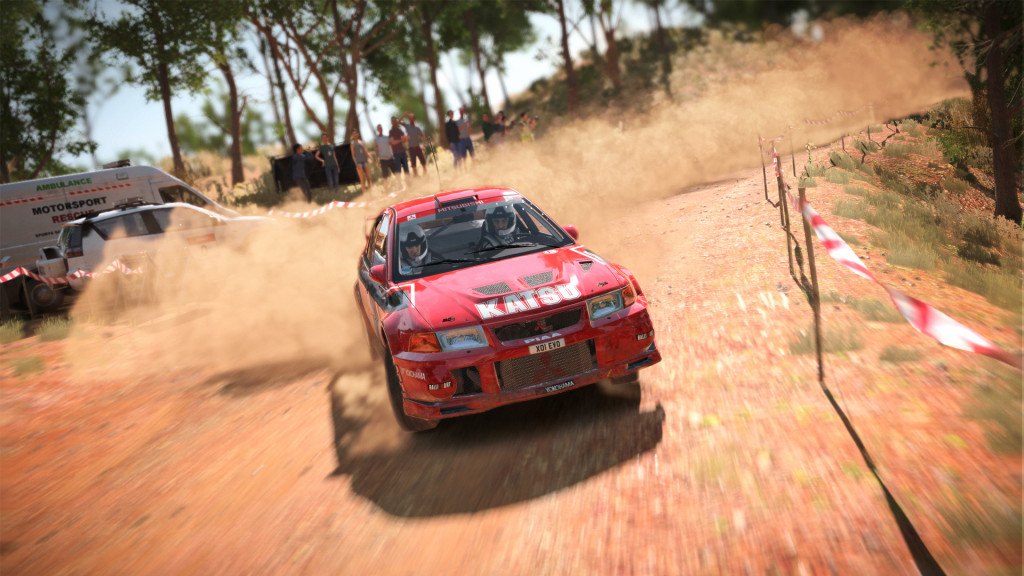 DiRT 4 is the perfect game for rally racing fans who like grit and realism. Codemasters is known as one of the best racing game developers, and they do not disappoint with their newest entrant in the series. The game is also available on PC in case you want to try it out. The game uses the same formula as DiRT 3 but makes a number of impressive improvements. The handling is much more realistic, and you will have a hard time staying on the track until you hone your skills. You can always turn down the difficulty a notch if you are uncomfortable with how difficult the game feels, making it one of the most accessible rally racing games out there. There are a number of game modes to choose from, including a rally-cross and time-attack which can get quite hectic and fun.
11. Forza Horizon 3 (Xbox One)
Even though Forza Horizon 4 is on the list, Horizon 3 is a perfect game as it's available for a much cheaper price and the graphics are just as fantastic as its sequel. If you love games like Need for Speed, Ridge Racer and the like Forza's Horizon series the best you can get your hands on. Just like any other Forza game you get access to hundreds of hours and several hundred hours of entertainment. The online community is still active, and you will be able to find games pretty easily. Even though the game has been out for 3 years now, the visuals are still stunning and better than most current gen racing games out there.
10. F1 2018 (PS4, Xbox One)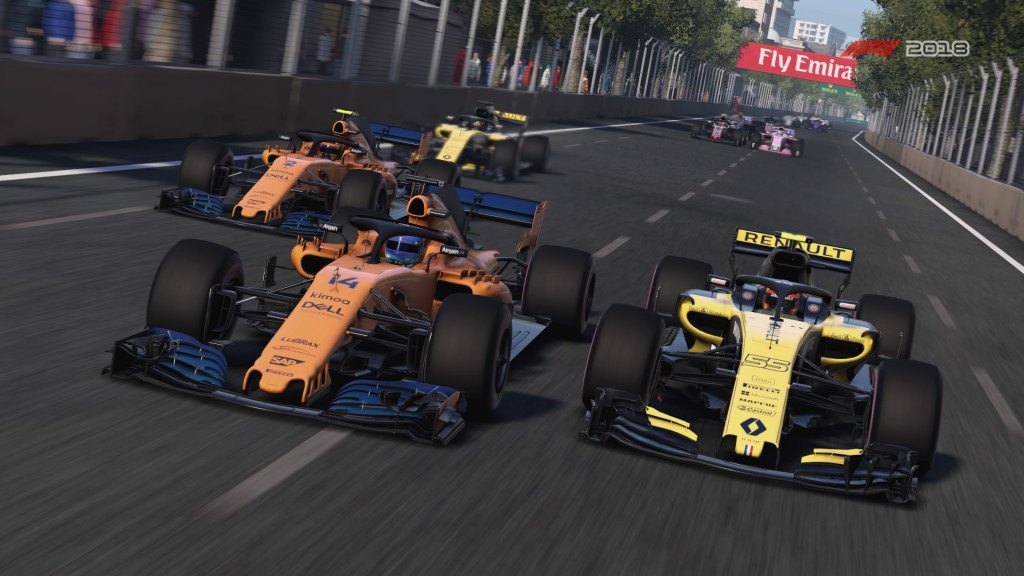 F1 2018 is one of the best games to check out if you are a Formula One fan and want to have a realistic experience with supercars. The 2018 edition of the F1 game is all we have for now and with the 2019 season set to begin sometime soon, we can expect the latest installment to be out later this year to coincide with the start of the new season. The game has some iconic tracks including the Circuit Paul Ricard which was not used by the F1 championship for a decade. The best part of the F1 title is the career mode. You will be able to live through the ups and downs of an F1 racer's career and take matters in your own hand as you race against some of the best drivers in the world to take home the championship.
9. Forza Horizon 4 (Xbox)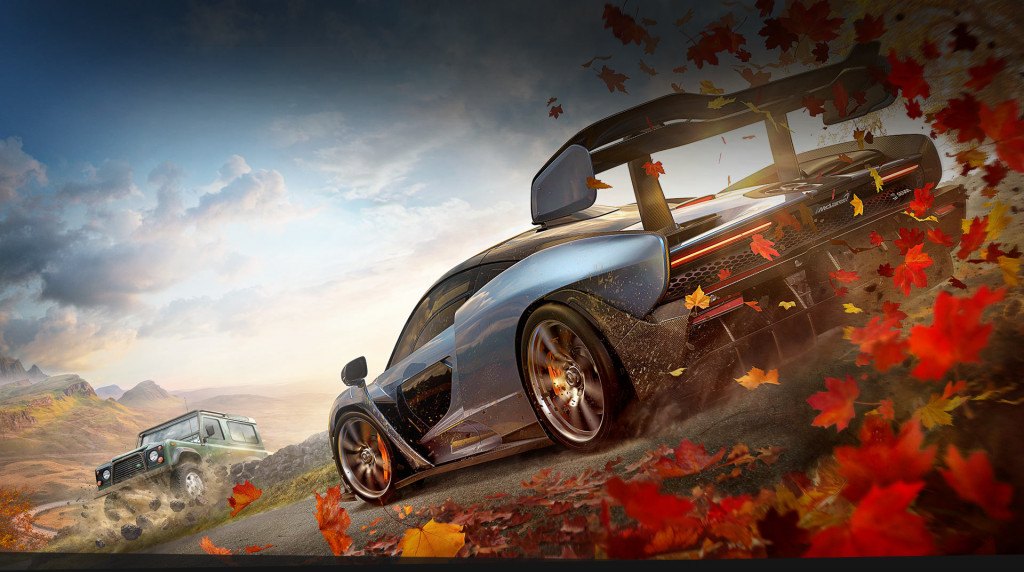 To put it simply, Forza Horizon 4 is the best racing game out there for arcade fans, and it is not even a contest. No racing game that is available right now can even begin to compare itself as an arcade racer against Forza Horizon 4. With the genre thinning out heavily and not enough racing games coming out except from the veteran studios, Forza Horizon 4 is undoubtedly the best in the genre. The open worlds set in Britain and the hundreds of cars that you can choose from are just standard expectations Forza fans have these days going by how high the bar has been set. However, Microsoft did not disappoint in the innovation front with its new seasons system. There are four distinct seasons that you can play in and each season has its quirks as the weather changes dramatically. You have to prove that you are a master of all kinds of terrain if you want to become the best at the game. The open world implementation has also been done very well.
8. Dirt Rally 2.0 (PS4, Xbox)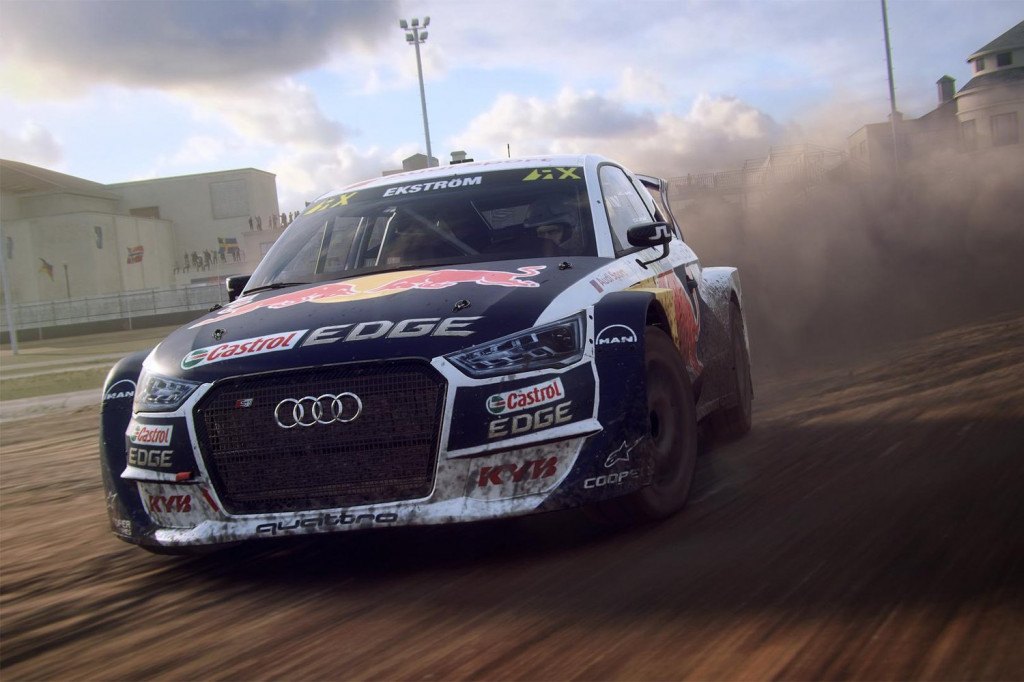 Dirty Rally is one of the best rally racing games that has ever released on a console. Codemasters went big with their project and put in a lot of effort to ensure even the most hardcore fans would not be left disappointed. The maps are much bigger and better, leading to longer and more engaging races. The incredible graphics make it look lifelike as well. The game has been optimized for 4K on the PS4 Pro and the Xbox One so you will also get access to HDR processing for some amazing realism. The game has a great career mode that you can play for days, and Codemasters really fleshed out the game's systems quite well. Dirt Rally 2.0 offers you a very authentic experience that most racing titles have failed to provide so far, at least when it comes to rally racing. Most of us focus on the world of F1 or MotoGP, and rally racing does not get the attention from us that it deserves. Because, despite the slower paced nature of the sport, it requires a tremendous amount of skill and there is no room for mistakes. The driving in Dirt Rally 2.0 feels just great, and despite some bigger titles being available right now from the likes of Microsoft, Dirt still has its own place in the hearts of racing game fans. The sequel to the original Dirt Rally is a true successor to the original and a legend in its own right.
7. Road Redemption (PS4, Xbox One)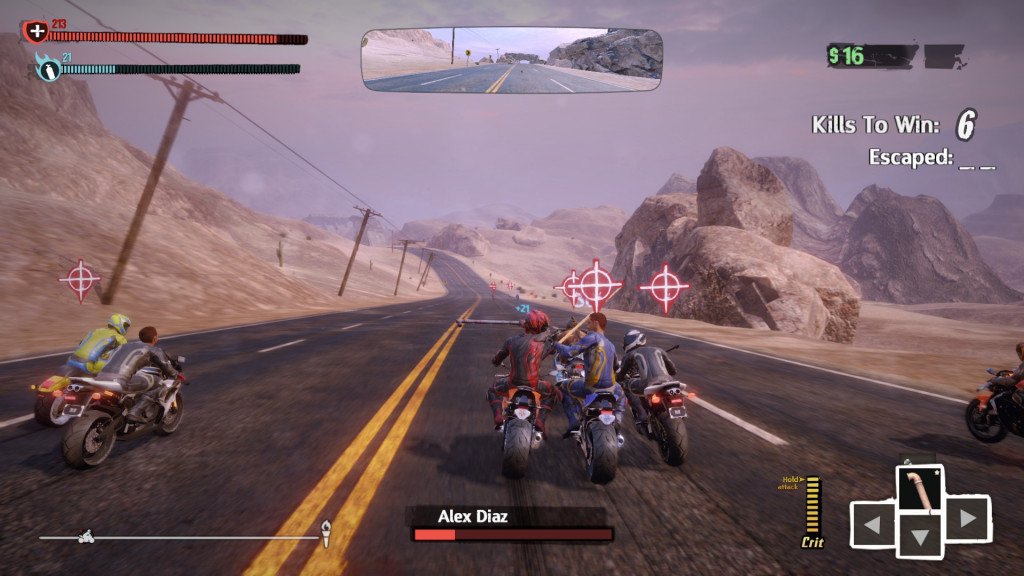 A lot of us associate bike racing to Road Rash, a title that defined the 90s. Pixel Dash, a studio known for its quality indie productions put out Road Redemption in 2017, a title that brings back all of the elements that made Road Rash great with a few unique twists. At launch, the AI was not particularly good, and the use of Unity Engine makes it far from the best-looking game out there. However, the fans seemed to take none of what the critics had to say and the game received over 80% positive reviews on Steam. All of it can be attributed to fans valuing fun over anything else in video games and the fact that we got to play something very similar to Road Rash after 16 years since the original title's release meant a lot to fans. The developers made a number of improvements to the title after initial feedback, and in its current state, it is one of the best bike racing games you can pick up. The hilarious combat and the fun co-op experience are not to be missed. It is by no means a game that you will spend hundreds of hours into like you would on something like Forza. However, if you are looking for a party game that you want to play with friends and have tons of fun with, or simply login solo from time to time, it is undoubtedly one of the most fun racing titles out right now.
Read More: Best Xbox One Games of 2018
6. OnRush(PS4, Xbox One)
OnRush is a team-based racing game that also involves combat. If you have played games like Burnout Paradise, Overwatch or Paladins you will love how Codemasters managed to mix multiple genres together. While the game does not offer conventional racing mechanism like its other games, it is all about getting the most points as a team. With enough standard fare already available from other developers and specially Codemasters, we don't mind a fresh new take on the racing genre at all. You can perform Blur-style takedowns, and vehicle choice plays a huge factor as well. You can sacrifice mobility for more speed with heavier vehicles but are less prone to takedowns, while faster cars will have a much harder time avoiding damage. Various games modes are inspired from popular multiplayer games like Call of Duty and Battlefield with the Lockdown mode being one of the most frantic and fun of the lot. While it is an authentic Codemasters experience, the team that developed the game includes members from Motorstorm and Driveclub, which explains their decision to go with an action-oriented racing game. It is one of the most thrilling games you can get your hands on, and we heavily recommend you try it out.
5. Ride 3 (PS4, Xbox One)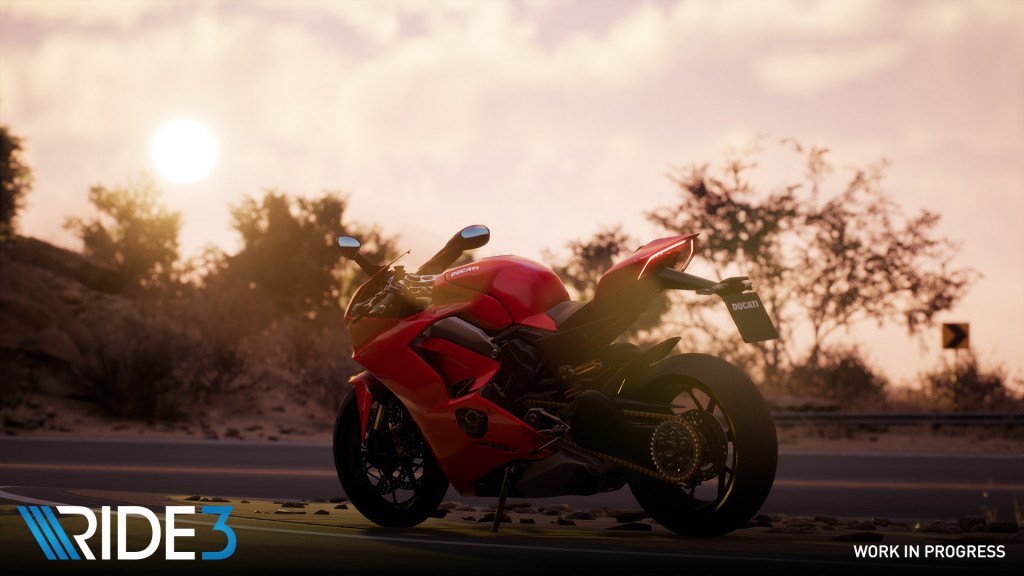 While finding car racing games is quite easy on the Xbox One and PS4, the same is not true for bike racing titles. If you want to hit the road with the fastest two-wheelers out there, Ride 3 is a game we recommend. The game lets you feel like a SAMCRO member from Sons of Anarchy as you blitz past California's Snake mountain pass and other extraordinary locations. The best part about the game is the customization that it offers and you can build your dream bike in-game. You also can go through the Career mode which offers allows you to pick up new riding styles and disciplines. Progression in this game is what drives it to this list of best bike and car racing games. You get rewarded based on your finishing position, and you can use the points earned on upgrades. You always need to compete and finish at high ranks if you want to keep earning points for bigger events. The game is focused more on the arcade-style racing genre instead of something like Gran Turismo, which is focused on being a sim-based game.
Read More: Best PS4 Games of 2018
4. Horizon Chase Turbo (PS4, Xbox One)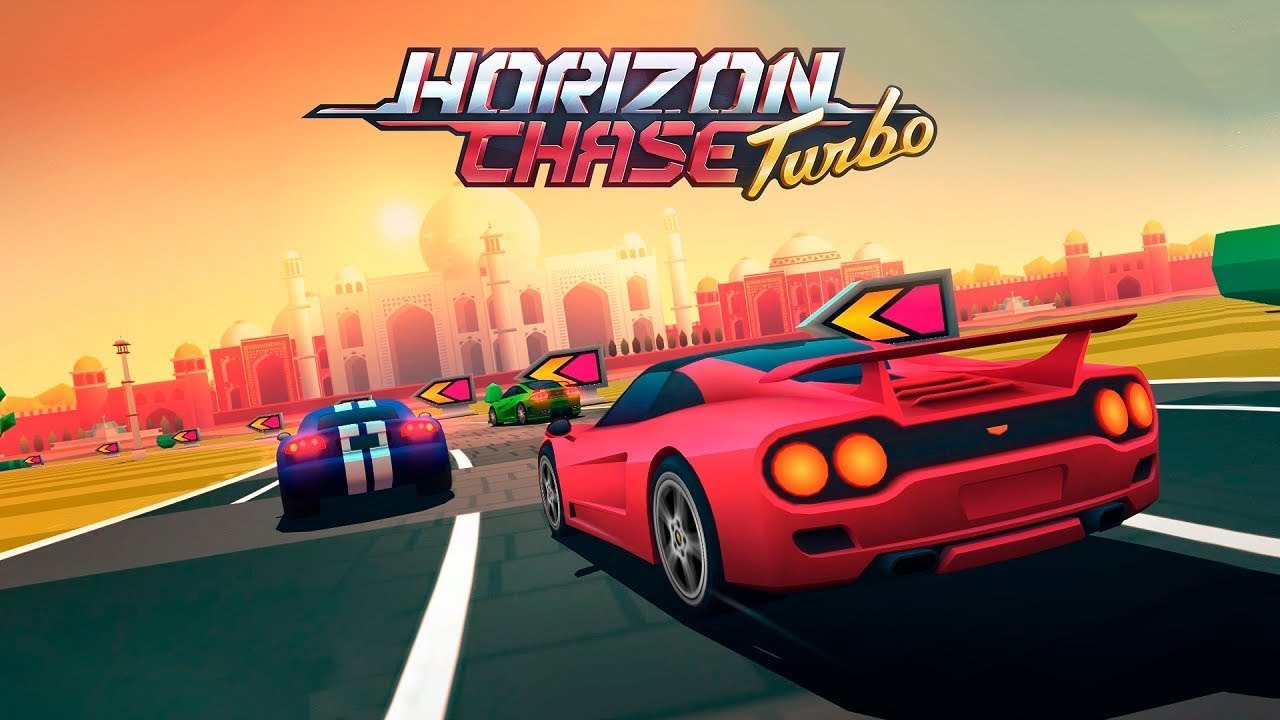 If you like retro racing games and always wanted to have another shot at the old school racing games, Horizon Chase Turbo is one of the best games to try out. The game originally came out for Android and iOS devices as 'Horizon Chase,' but fans wanted the game to be ported over to other platforms as well. The Turbo edition of the game offers a modern interface and enhanced graphics while retaining the retro feel of the game with intentional low-poly graphics. If you want to have fun with your friends in co-op mode, you can do that as well. Couch multiplayer games are becoming a thing of the past with players choosing to play online multiplayer games instead. If you do not mind the old school graphics and actually enjoy playing games that feel dated to offer a unique gameplay experience, you are going to have a blast with this title for sure.
3. Project Cars 2 (PS4, Xbox One)
Project Cars was a racing title meant for serious gamers who want nothing but an unadulterated racing experience, and Project Cars 2 was launched while carrying heavy expectations from fans on its shoulders. Fortunately, the game did do quite well at launch, and it has become one of the best sims available right now. The optimization at launch was top notch, and neither the Xbox One or the PS4 had any issues running the game. The user interface can be very overwhelming when you are driving for the first time, but you slowly get used to the game's mechanics and complex controls. The game has set a benchmark for racing games in the industry. The multiplayer component is one of the best we've ever seen and with most arcade racers focusing on single player content, it's great to see Project Cars offer a great online experience. The game is not without its flaws and users have complained about various bugs at launch, but they have been patched over the months. Braking is also an issue many players raised concerns about, but it's a minor inconvenience compared to the overall quality and experience that Project Cars 2 offers. The artificial intelligence could be slightly better, but it's not as terrible as some people make it out to be. Games versus the AI are challenging enough to keep making you come back for more, and if you manage to get hold of a few friends to join in on the party, it's going to be even more fun.
Read More: Best Drag Racing Games
2. Driveclub (PS4)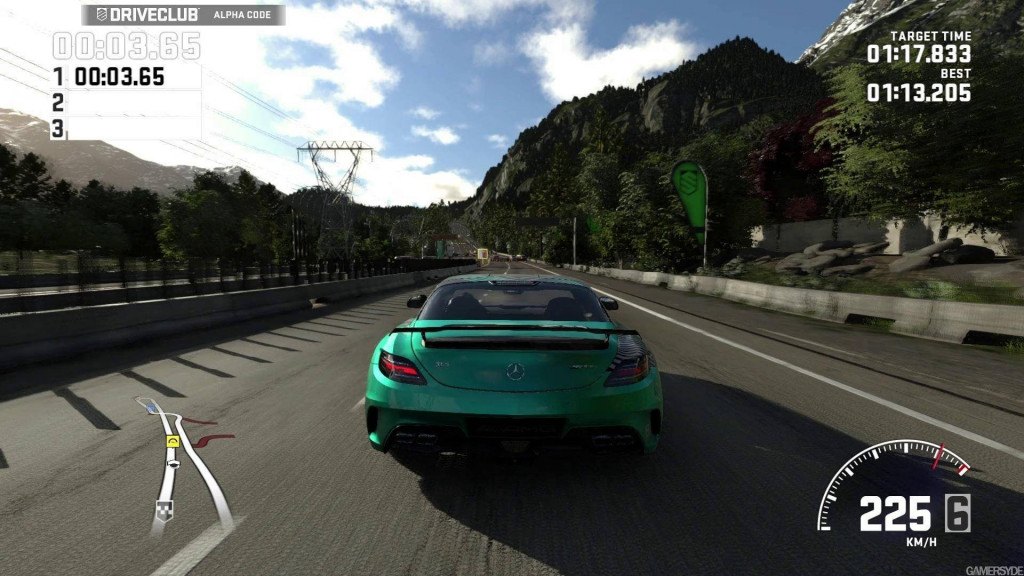 Driveclub is the perfect game for playing with your friends. You can have a "club" of two to six friends and compete in public events and races. You need to progress through the game to level up your club. Your club also needs to be active if it wants to make it to the top spots. There are individual achievements available as well that can help you progress, but they do not offer enough points to unlock cars and other in-game items. If you leave your club, you essentially have to restart and unlock all cars all over again. Social challenges make up a massive part of the game, and they're very fun with new objectives coming in from time to time. This PS4 exclusive is one of the best-looking games on Sony's platform, and it is far more rooted in the arcade genre than most of the other titles. The aggressive AI is fun to play against and once you get hold of all the mechanics that the game has to offer, you are going to have a lot of fun. Despite the game being roughly 4 years old, it still holds up quite well graphically, and if you have a PS4, you don't want to miss out on Driveclub.
1. Burnout Paradise Remastered (PS4, Xbox One)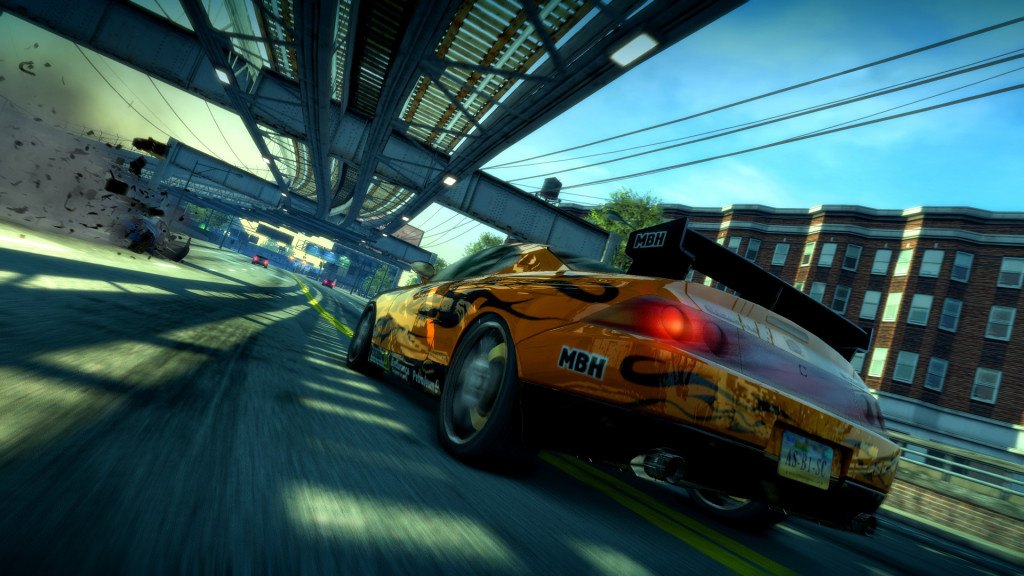 Burnout Paradise is a title that players have kept coming back to for years for a decade now. The remaster being announced last year was one of the biggest joys in gaming I have experienced as it not only allowed players who've already tried out the original to relive the experience all over again in much better graphics, but also offered the newbies an unforgettable gaming experience. While the remaster does have some flaws and many may argue that the differences over the original don't amount to much graphically, it still is a very fun experience. We could have expected a better-quality remaster along the lines of Halo or Resident Evil 2 instead of just upgraded textures and not much else. There is nothing that takes away from the gameplay experience, however, and it's an incredibly fun experience. The game has cars, bikes and a whole lot more for you to race with a number of different game modes. You will absolutely love the fast-paced gameplay and how rapidly you can progress through the map as you blitz through one finish line after another, going past hundreds of AI opponents throughout the campaign.
Read More: Best Zombie Games