Netflix's 'Heart of Invictus' is a documentary series full of motivational stories of some of the most resilient people in the world. The show features various participants of the 2020/2022 Invictus Games, who used to be a part of the armed services in the past and are now trying to move forward from their trauma. The journies of these veteran athletes are nothing if not inspiring, leaving many to wonder just what they are up to these days. If you are in the same boat, here is everything you need to know!
Where is Yuliia "Taira" Paievska Now?
We are starting with none other than Ukrainian paramedic veteran Yuliia "Taira" Paievska, who has seen many ups and downs in her life since the start of the Russian invasion of her home country. After being released from captivity on June 17, 2022, she shared her experience as a prisoner, claiming that she and 20 other women were often assaulted physically and were subjected to electric shocks.
Given Taira's international recognition after her capture, she has been given multiple honors like the International Women of Courage Award, Order of the People's Hero of Ukraine, Badge of Honor, and Defender of the Fatherland. While she did not get to take part in the 2022 Invictus Games, she did participate in the 2022 Warrior Games in Florida. Thanks to her dedication, she won the gold medals in Women's Freestyle Swimming races for 50 meters and 100 meters. Additionally, she bagged the third position as a powerlifter. When not helping her country as a volunteer paramedic and fighter for the release of Ukrainian war prisoners, Taira likes to spend time with her daughter, Anna-Sofia, and husband, Vadym Puzanova.
Where is Tom Folwell Now?
Up next, we have Thomas "Tom" Folwell, former Royal Engineer (or Sapper). Following his appointment as the captain of the United Kingdom's wheelchair rugby team and wheelchair basketball team, this veteran has gained immense self-confidence. He and his team bagged the silver medal for the former during the 2020/2022 Invictus Games while also bagging third position for the latter.
This now-captain of the Leicester Tigers Wheelchair Rugby team has also partaken in Sitting Volleyball leagues, another Invictus initiative. Tom recently decided to get permanent bone-connecting artificial leg implants, eliminating the use of prosthetics. The process is called Osseointegration, and the Lincolnshire County resident does seem happy with his choice. More than anything, Tom enjoys the company of his wife and son, Tania and Harvey Folwell, who are always eager to support him.
Where is Na Hyeong-yoon Now?
Let's now talk about former South Korean Army official Na Hyeong-yoon, who took part in the 2020/2022 Invictus Games as a cyclist. Having lost both of his hands to an electrocution that he does not recall, this veteran's resilience has earned him the admiration of many. During the on-screen event, he was part of the IRB1 class in Men's Road Cycling and won the gold medal in the Time Trial category and the silver medal in the Road Race category. The athlete was also seen trying out new prosthetics in the show.
Na is quite thankful for the presence of his wife, Park Mi-Sun, and daughter, Hanarin, in his life. Based in Seoul, South Korea, he is a licensed social worker and is part of the Gapyeong-gun Sports Association for the Disabled and the Injury Military Sports Association. He even continues to take part in different athletic events and can often be seen cycling down the roads to maintain his skills, given his pride in representing his nation at an international level.
Where is Gabriel "Gabe" George Now?
Gabriel "Gabe" George, a former member of the US Navy forces, was medically discharged in May 2009 after a traumatic motorcycle accident in 2008. His story of overcoming his present and past demons left a massive impact on many of the viewers, earning him much support.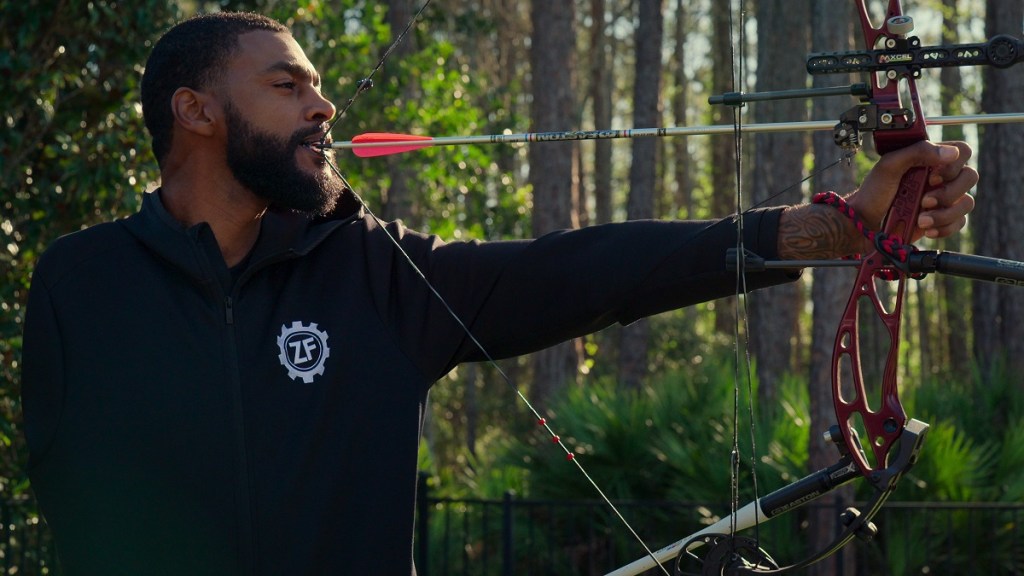 Now thriving under the banner of The One Armed Archer, Gabe has found his calling in archery and is always proud to represent his country in international events. He is also the Owner/CEO of Paper Planes Enterprises, a company based in Atlanta, Georgia, though he himself resides in Jacksonville, Florida at the moment, and enjoys a close relationship with his daughter Tameah.
Where is Kasper Holm Henriksen Now?
Hailing from the beautiful nation of Denmark, Kasper Holm Henriksen wowed everyone with his phenomenal performance during the Invictus Games held in The Hague, Netherlands. This athlete won a silver medal in the Time Trial category of the IRB3 class in Men's Road Cycling and a bronze medal in the Road Race category. He also took part in the Men's Indoor Rowing event, only to win the silver medal in the Endurance category.
Given his excellent performance last year, Kasper's appointment as the captain of Denmark's team for the 2023 Invictus Games, scheduled to be held in Düsseldorf, Germany, has been welcomed by many. As for his personal life, he is based in Svendborg, Denmark, and has been making impressive strides in battling his post-traumatic stress disorder (PTSD). His primary motivation is none other than his family – he fervently hopes to become more involved in the lives of his daughters, Havanna and Antonia.
Where is Darrell Ling Now?
A former member of the Canadian Armed Forces (CAF), Darrell Ling joined the Navy as a marine electrician. Due to his years of service involving stressful situations, followed by his involvement in the military response to other calamities, this veteran was diagnosed with complex post-traumatic stress and depressive disorder in 2016. Since then, working alongside a support team, he has made impressive strides in life, even opening up about his continued use of alcohol during the production of the Netflix show.
Apart from Darrell's participation in archery, indoor rowing, and wheelchair basketball, he has also participated in numerous other Invictus initiatives like virtual London marathons and Virtual Rowing League. However, he is not a part of Canada's Invictus 2023 team. Moreover, and more importantly, he has since undergone rehab, is continuing to develop his skills as a woodworker, and seems determined to learn how to socialize. After all, despite all his troubles, he hopes to step into the world of dating soon.
Read More: Anna-Sofia: Where is Yulia "Taira" Paievska's Daughter Now?