'1923' on Paramount+ is a prequel to 'Yellowstone' and tells the story of the Dutton family as they are faced with tragedies. In the series, Alexandra (Julia Schlaepfer) is a young adventure-seeking woman who meets Spencer Dutton during his hunting assignments in Africa. However, Alexandra quickly finds herself in near-death situations in her brief time with Spencer. The fifth episode pits Spencer and Alexandra against the nightly sea, and the ending leaves their fate unexplained. Therefore, viewers must be seeking answers about Alexandra's fate and Julia Schlaepfer's future in '1923.' In that case, here is everything you need to know! SPOILERS AHEAD!
Is Alexandra Dead?
Alexandra is the love interest of Spencer Dutton and first appears in the show's second episode, titled 'Nature's Empty Throne.' Spencer meets Alexandra at a resort before heading to his next hunting assignment. Alexandra is the daughter of a British aristocrat and is engaged to a man she does not love. Alexandra decides to accompany Spencer on his adventures in the African wilderness. Eventually, Spencer and Alexandra fall in love and start a romantic relationship.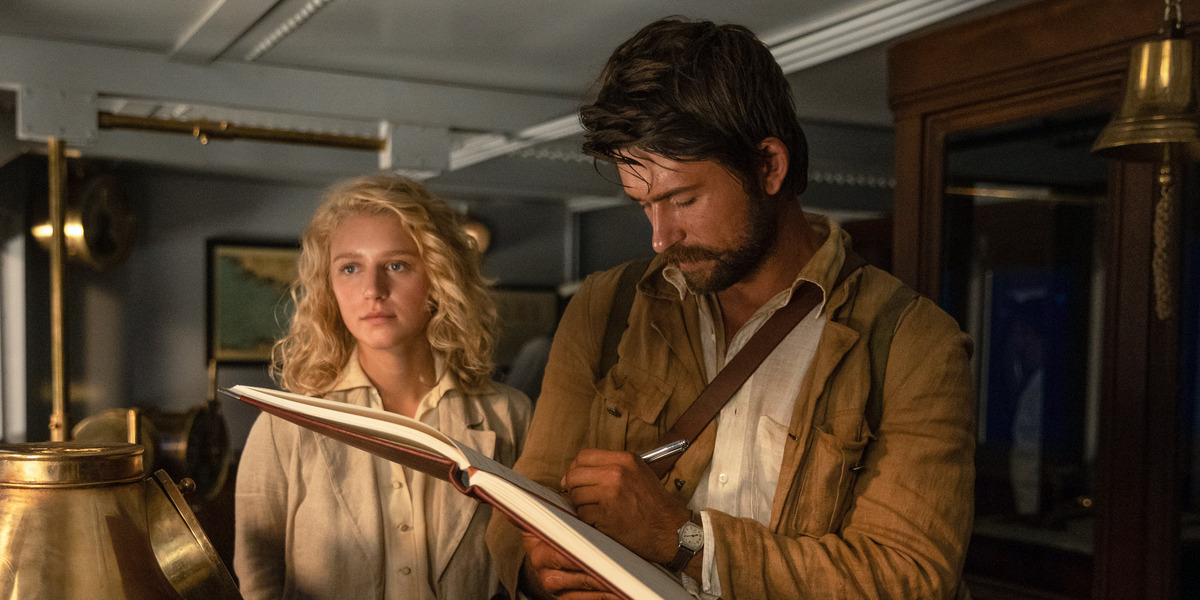 However, in the fourth episode, Spencer learns about the tragedy that struck his family after Alexandra encourages him to read his aunt's letters. In the fifth episode, titled 'Ghost of Zebrina,' Spencer decides to return home and seeks passage to the United States. However, due to the hostile nature of traveling by sea, Spencer considers leaving Alexandra behind. Nevertheless, Alexandra convinces Spencer to bring her along for the journey. Alexandra and Spencer travel to the Suez Canal in a tugboat captained by Lucca, who is old and ill.
The boat almost crashes into a ghost ship, but Lucca changes course at the last moment and averts the crisis. During their journey, Lucca dies from his sickness, leaving Spencer and Alexandra to navigate the boat on their own. Moreover, the boat collides with a ghost ship, forcing Alexandra to fight for her life. In the episode's final moments, we see Spencer and Alexandra's boat toppled, but Alexandra's fate remains unclear. It is implied that she perished by drowning in the sea.
Is Julia Schlaepfer Leaving 1923?
The fifth episode's ending leaves a major question mark over Alexandra's fate. Given the situation Alexandra finds herself in alongside Spence, it seems unlikely that she will survive. Moreover, the collision with a giant ship seems pretty inescapable. Therefore, some viewers might believe that Alexandra is dead. However, it is likely that Spencer and Alexandra were rescued by a different boat or escaped a dire fate by boarding the ghost ship. Therefore, there is the hope of Alexandra surviving the accident at sea.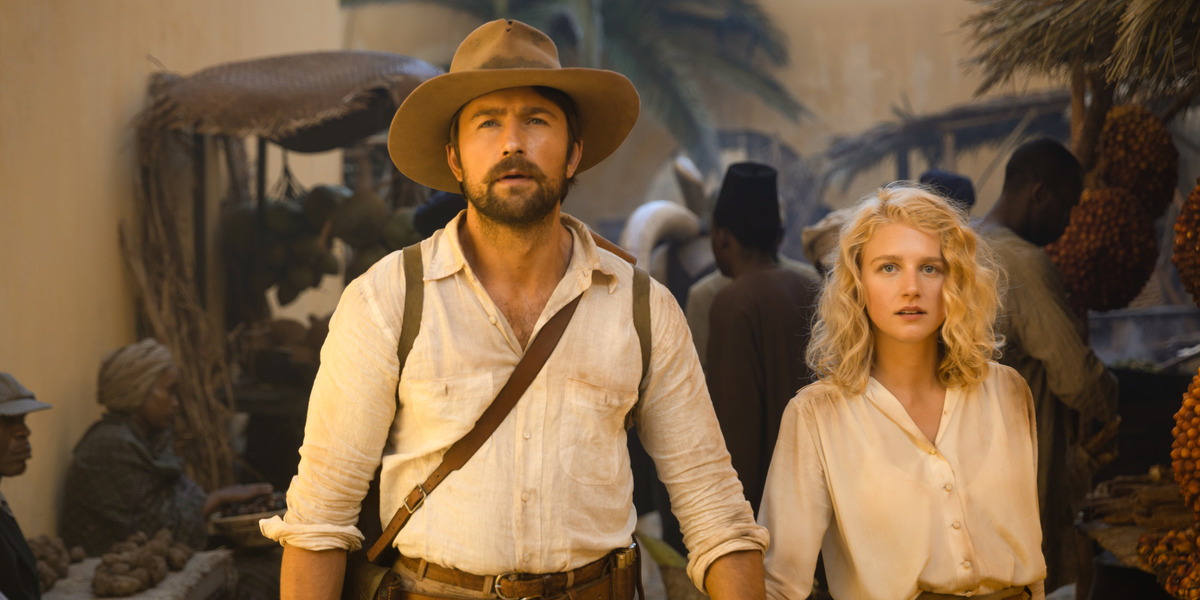 In the series, actress Julia Schlaepfer portrays the role of Alexandra. The actress is known for playing Alice Charles in the comedy-drama series 'The Politician.' Schlaepfer's character is an important aspect of the narrative in '1923.' Moreover, Schlaepfer is a main cast member and is credited with appearances in eight of the ten episodes from season 1. Hence, it is safe to say that Schlaepfer's Alexandra survives the accident and arrives at the Yellowstone Ranch in Montana.
As a result, Schlaepfer is expected to appear in future episodes and is not exiting the hit Western drama anytime soon. In an interview, Schlaepfer teased her character will interact with the Dutton family members in future episodes. Moreover, Schlaepfer's co-star Brandon Sklenar who plays Alexandra's love interest, Spencer Dutton, also hinted that Alexandra would be coming along for the full ride at the Yellowstone Ranch. Hence, viewers will be treated to an exciting storyline surrounding Schlaepfer's character in the remaining episode of '1923' season 1.
Read More: Is Spencer Dead? Is Brendan Sklenar Leaving 1923?