Apple TV+'s 'Truth Be Told' follows Poppy Scoville (Octavia Spencer), a journalist turned true-crime podcaster who uses her podcast to bring a change in society. In the third season, Poppy investigates the murder of teenager Drea Spivey and discovers a deep-rooted sex trafficking racket in her city. In her bid to take down the traffickers, Poppy receives help from Eva (Gabrielle Union), who shares a secret history with one of the traffickers. As Poppy and Eva get closer to exposing the racket, the latter faces a near-death situation. Therefore, viewers must wonder if Eva is dead and whether actress Gabrielle Union is leaving the show. In that case, allow us to share everything we know about Eva's fate in 'Truth Be Told' season 3! SPOILERS AHEAD!
Is Eva Dead?
Eva is introduced in the third season premiere, titled 'Unto the Sweet Bird's Throat.' She is the Principal of Oak Creek High School and a strong independent woman. In Oakland, California, several teenage girls have gone missing including Melanie Sanchez, Emily Mills, and Drea Spivey. Eva is invested in tracking down the girls and does her own investigation. As a result, she is introduced to Poppy Scoville, who is also searching for the missing girls. However, Eva is hiding secrets of her own which are slowly revealed as the episodes progress. She was trafficked as a teenager by Andrew Finney and harbored a personal vendetta against him.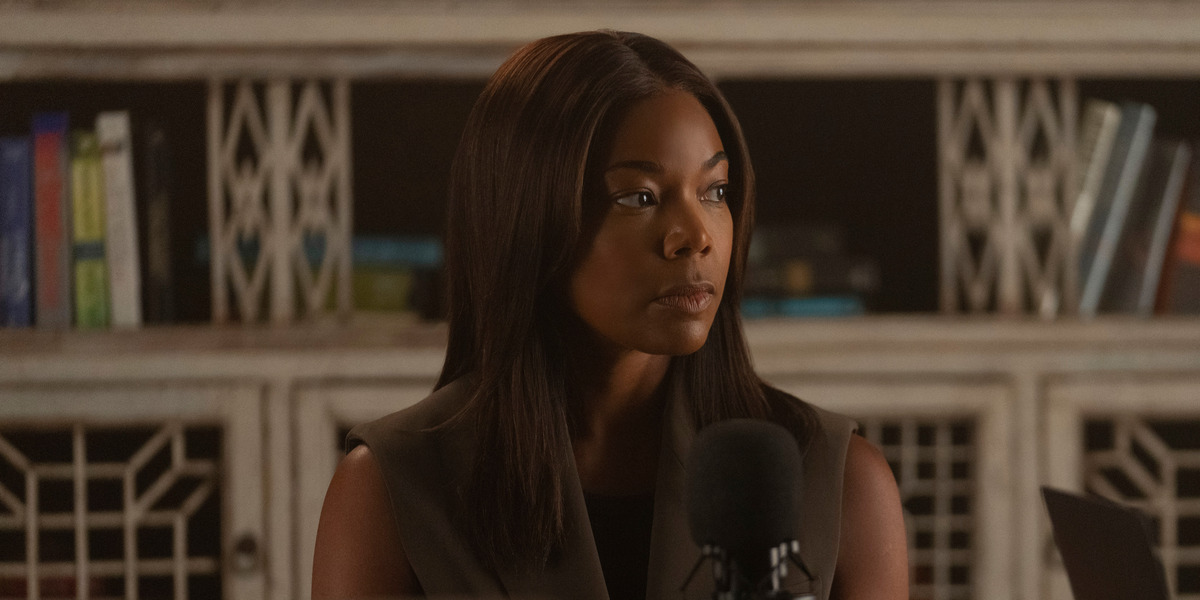 In the penultimate episode of season 3, titled 'Only Little Secrets,' Poppy suspects Eva of killing Finney after she is revealed as the last person to see Finney alive. However, Aames deduces that Rochelle killed Finney, and Eva is let off the hook. Meanwhile, Eva helps Trini prepare for testifying against Bill Ochoa. She encourages Trini to speak up against her assaulter and shows up at the court to provide moral support. However, as Trini's testimony could expose the sex trafficking ring, a mysterious assailant shows up to shoot her. However, Eva intervenes, and she is shot. Eva saves Trini's life but seemingly dies in the process.
Is Gabrielle Union Leaving Truth Be Told?
In 'Truth Be Told,' actress Gabrielle Union plays the role of Eva. Union began her acting career in 1993 with a small part in the television series 'Family Matters.' She rose to prominence with her performances in romantic comedy movies such as 'Love & Basketball,' 'She's All That,' and '10 Things I Hate About You.' Union is known for her performance as DEA Special Agent Sydney 'Syd' Burnett in the 2003 buddy comedy movie 'Bad Boys II.' She reprises the role in the short-lived spin-off series 'L.A.'s Finest,' starring opposite Jessica Alba. In 'Truth Be Told,' Union's Eva is a main character in the show's third season, and she is credited as a series regular.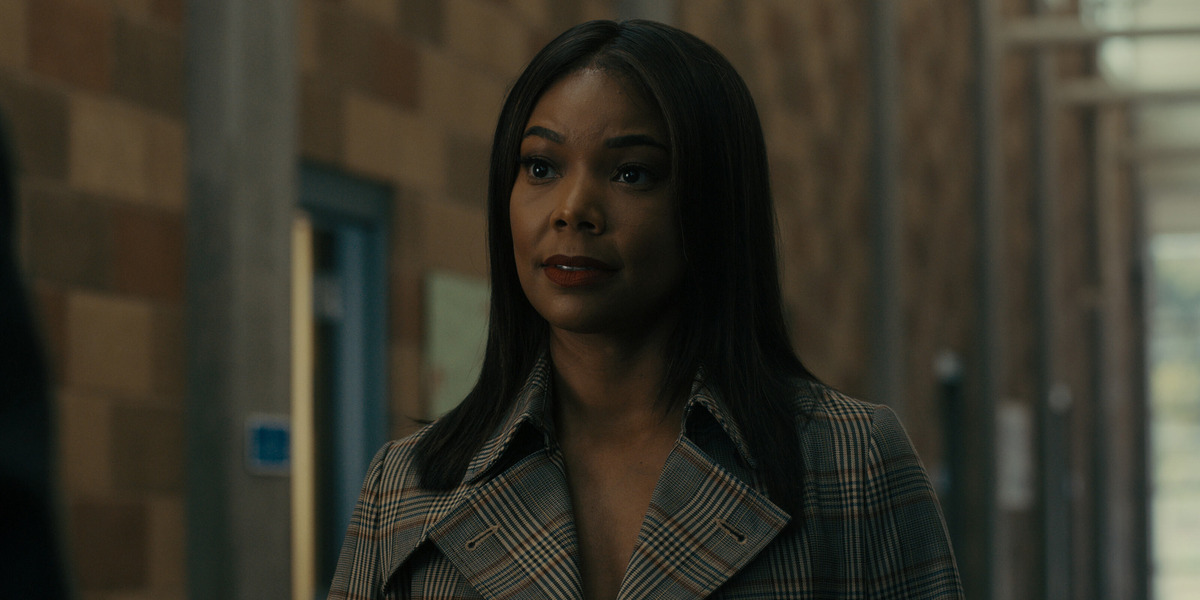 However, given the events of the third season's penultimate episode, it seems like Eva is dead. As a result, Union's time on the crime drama series is likely to end. The season finale will likely confirm Eva's demise providing Poppy with extra motivation to obtain justice for her. Union's role in the third season is similar to that of Aaron Paul as Warren Cave and Kate Hudson as Micah Keith, both playing important roles in the season-specific plots of the overall story. Hence, even if Eva survives the fatal gunshot, Uninon is unlikely to return for a potential fourth season of the series. All things said Union's time on 'Truth Be Told' will almost certainly conclude with the third season, and the series is yet to be renewed for a fourth installment.
Read More: Why Did Katherine LaNasa's Noa Leave Truth Be Told?