The Danny J. Boyle directorial, 'Infidelity Can Be Fatal' is a Lifetime thriller movie that stars Lanie McAuley as Lucy, a private investigator known for investigating cases of infidelity and extramarital affairs, focusing mainly on exposing the truth about two-faced and cheating husbands. However, things turn upside down when she crosses paths with a man named Clive, whom she thinks is the love of her life. But as time passes, Lucy realizes that her judgment might have been clouded as he may be her worst nightmare and not the man of her dreams.
Alongside Lanie McAuley, the Lifetime film features impressive performances by Matthew MacCaull, Dalias Blake, Carly Fawcett, and Jonathan and Alana Hawley Purvis. Given the predominant subjects of adultery and deceptive people, which are not unheard of in real life, it is natural for many of you to pose the question — is 'Infidelity Can Be Fatal' rooted in reality? Well, we have gathered all the information, so let's explore the same, shall we?
Is Infidelity Can Be Fatal a True Story?
No, 'Infidelity Can Be Fatal' is not based on a true story. Instead, the enthralling storyline is the brainchild of Erica Deutschman, who put her creative mind, brilliant writing skills, and experience in the film industry to good use. Previously, she has written screenplays for several movies and TV shows, including 'Deadly House Call,' 'Kiss The Cook,' 'From Italy With Amore,' and 'Cross Rhodes.' So, the intriguing yet realistic screenplay can be credited to Erica.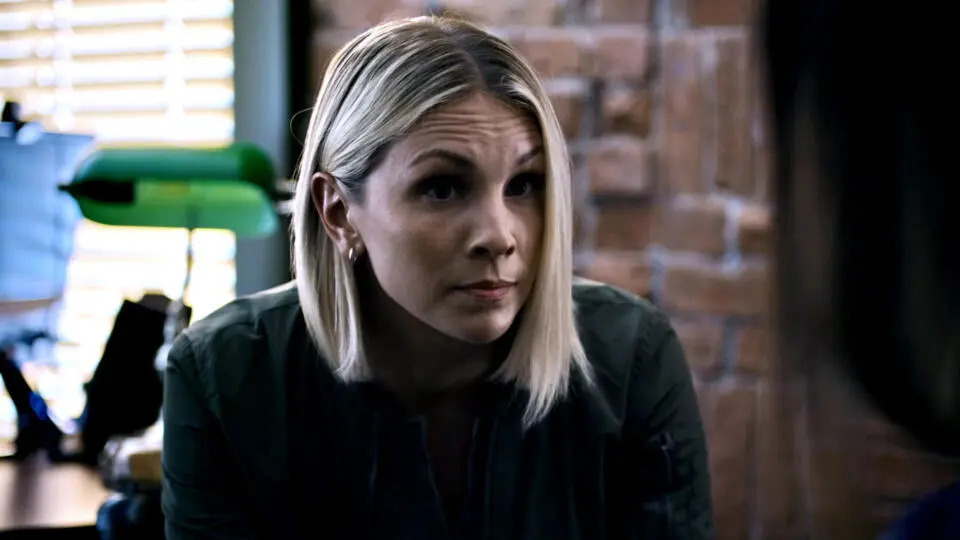 Infidelity and extramarital affairs are not just limited to the fictional world of movies and shows but are also quite significant subjects of conversation in real life. Many of us have either heard about such cases or, unfortunately, faced them personally. Not only adultery but the theme of two-faced people seeps into the realm of reality, which is even more common. Thus, this is one of the reasons why you might wonder if the Lifetime thriller has anything to do with fact.
Furthermore, numerous movies and TV shows have highlighted these same predominant themes and elements explored in 'Infidelity Can Be Fatal' over the years. This includes 'Indecent Proposal,' 'What Lies Beneath,' 'Brothers,' and 'The Great Gatsby,' which is another reason they might seem familiar to you. Yet, one of the movies that stays the most parallel to the Lifetime film has to be the 1998 crime thriller movie titled 'A Perfect Murder.' Starring Michael Douglas, Gwyneth Paltrow, and Viggo Mortensen, the Andrew Davis directorial is a remake of 'Dial M for Murder' by Alfred Hitchcock.
The narrative follows a millionaire industrialist named Steven, who learns that his wife Emily is having an extramarital affair with an artist named David. Then, he investigates David and finds enough leverage to make him kill Emily in a perfectly planned manner. As you can see, the themes of infidelity and deception are at the heart of the narrative of 'A Perfect Murder,' just like 'Infidelity Can Be Fatal.' So, it would be fair to say that despite having some realistic and familiar subjects and elements, the Lifetime movie doesn't have anything to do with reality and is a work of fiction.
Read More: Where Was Lifetime's Deadly Infidelity Filmed? Is it a True Story?