Taika Waititi recently became an internet darling when the first teaser for his much talked about dark comedy film, 'Jojo Rabbit' dropped. The internet has a remarkably short memory, yet an increasingly fond one. The eccentric success of one of Waititi's other mainstream properties, the MCU's 'Thor: Ragnarok' and the plenty of memes and internet trends it inspired helped cement Waititi's popular status and brought greater recognition to his earlier works that have his signature style of filmmaking on display, including 'What We Do In The Shadows', 'Hunt For The Wilderpeople' and 'Boy'. Signing 'Thor: Love and Thunder' to direct next for the MCU, along with being credited for single-handedly turning the fate of the individual 'Thor' franchise, people seem to be looking forward to the "mad genius" and what he does next.
To help things further, the people seem to be loving everything about his latest, "anti-hate" satire, 'Jojo Rabbit' that the teaser trailer doesn't leave out a second in establishing is trademark Waititi. A Hitler Youth Camp, a kid with an imaginary friend that is, well, Adolf Hitler, a mother with a dangerous secret, or two, and just a whole lot of zaniness. This is Waititi's long rested out surreal fantasy, told through the eyes of a child. And you are invited. If you, like us, cannot wait for the release of 'Jojo Rabbit' in a season that seems to be dotted with tremendous looking releases every week, we have got you covered. Here is everything that you need to know about 'Jojo Rabbit', just enough to get you hyped about the film even more.
Jojo Rabbit Plot: What Is It About?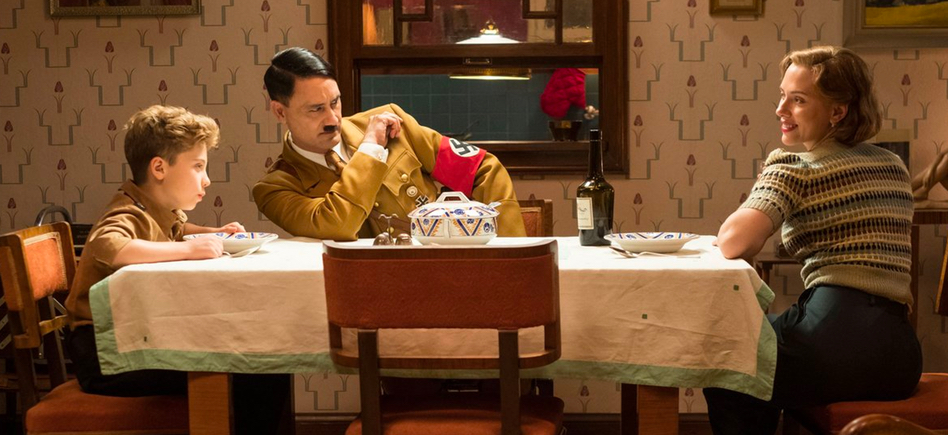 The "visionistical" director (that's what the trailer states) bases the script for his dark fantasy comedy in the international best-selling novel 'Caging Skies' by Christine Leunens. The official synopsis of the book reads as "An avid member of the Hitler Youth in 1940s Vienna, Johannes Betzler discovers his parents are hiding a Jewish girl named Elsa behind a false wall in their home. His initial horror turns to interest—then love and obsession. After his parents disappear, Johannes is the only one aware of Elsa's existence in the house and the only one responsible for her survival."
The novel too deals with the same kind of satire and dark humour seen in the teaser of 'Jojo Rabbit' aplenty, and while I won't spoil the end for you, it's safe to say that the novel is substantially, satirically funny, until it gets surprisingly real and dark. In any case, the film isn't a direct adaptation of the novel and is only "based" on it, so we still don't know how much of the literary source translates into the film.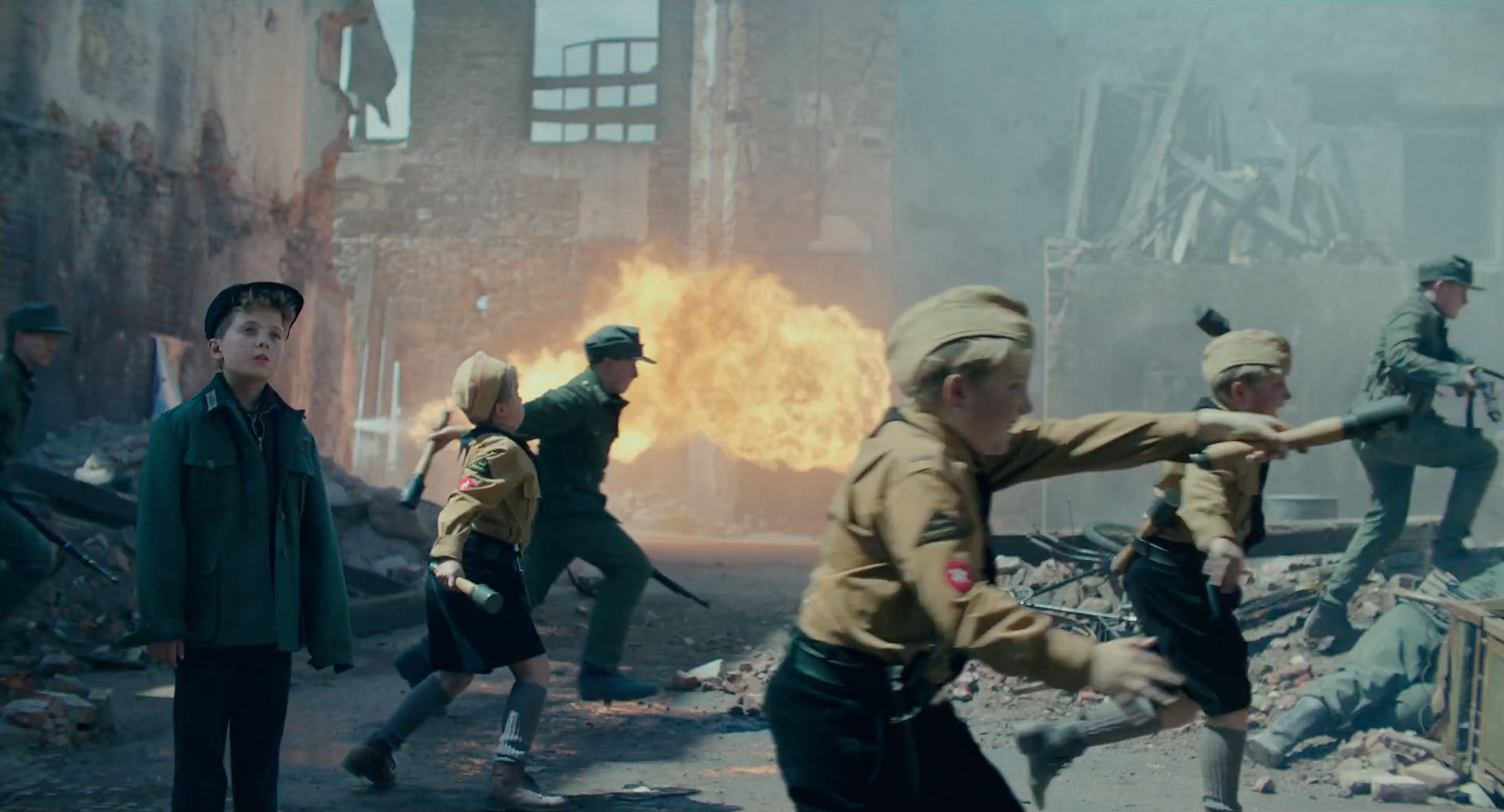 In consonance with the same, here is what the official synopsis of the film, not too different from the novel itself, states: "A World War II satire that follows a lonely German boy whose world view is turned upside down when he discovers his single mother is hiding a young Jewish girl in their attic. Aided only by his idiotic imaginary friend, Adolf Hitler (played by Taika Waititi himself who appears to be having the time of his life playing his own eccentric take on the historic figure), Jojo must confront his blind nationalism."
Of his own whacky, funny version of Hitler, Waititi stated that it was his own version of "a lonely boy's best version of his hero, which is really his dad". How THAT really plays out, given the precious little that we have been shown in the teaser, is something I am unable to currently comprehend. But what I can say is that I trust the "mad genius" that he is to deliver, and that his 'Hitler' would easily be the best, and funniest part of the film.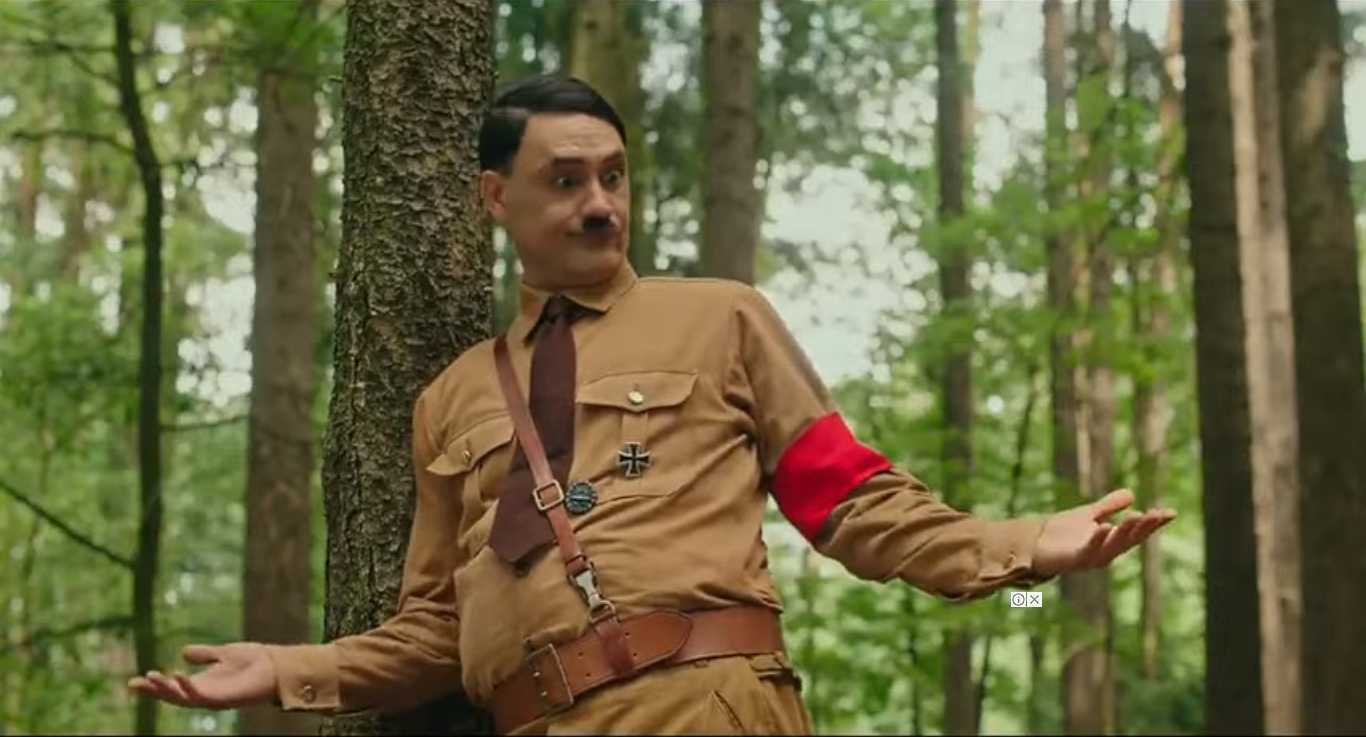 At one instance, while consoling Jojo, he nonchalantly shrugs his shoulders saying, "People used to say a lot of nasty things about me: 'Oh, this guy's a lunatic. Oh, look at that psycho, he's gonna get us all killed.'" If that doesn't give you a good idea of what to expect when you are walking into the theatre, I don't know what else will. But then again, I am still prepared to be surprised. To me, the film looks like an eclectic mix of Tarantino's 'Inglourious Basterds', or atleast the non R-rated, anti-Nazi parts of it, and the occasional levity and self-awareness of the characters of 'The Grand Budapest Hotel'. I am just thinking out loud here, but anything that is even remotely close to the mix of the best parts of these two outrageous, explosive films, I know that I am going to have a ball at the cinemas when 'Jojo Rabbit' comes out.
Jojo Rabbit Cast: Who Is In It?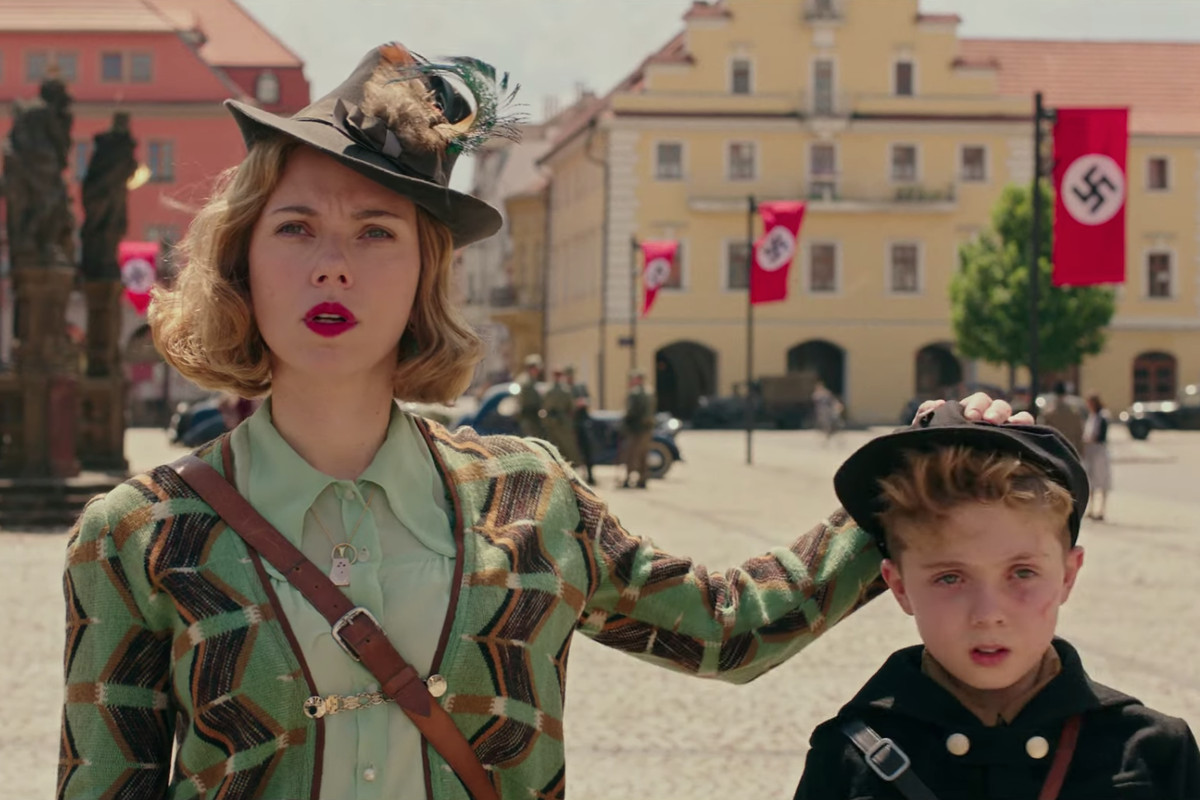 Headlining the cast is newcomer Roman Griffin Davis as Jojo "Rabbit" Betzler, a 10 year old boy and the protagonist of the film who is eager to join Hitler's ranks during the Second World War. Scarlett Johansson, fellow MCU comrade will be playing Jojo's mother, Rosie Betzler, a secretly anti-Nazi woman harbouring a young Jewish girl, while Oscar winner Sam Rockwell signed on to play Captain Klenzendorf, described as "a Nazi captain who runs a Hitler Youth camp", accompanied by Rebel Wilson playing Fräulein Rahm, "a brutish instructor in the Hitler Youth Camp the young man has just been recruited to attend". Other cast members include Thomasin McKenzie playing Elsa Korr, the young Jewish girl that Rosie hides in her house, Alfie Allen as Finkel, the second in command to Klenzendorf, and Stephen Merchant as Captain Deertz, another Gestapo agent.
Jojo Rabbit Crew: Who Is Behind It?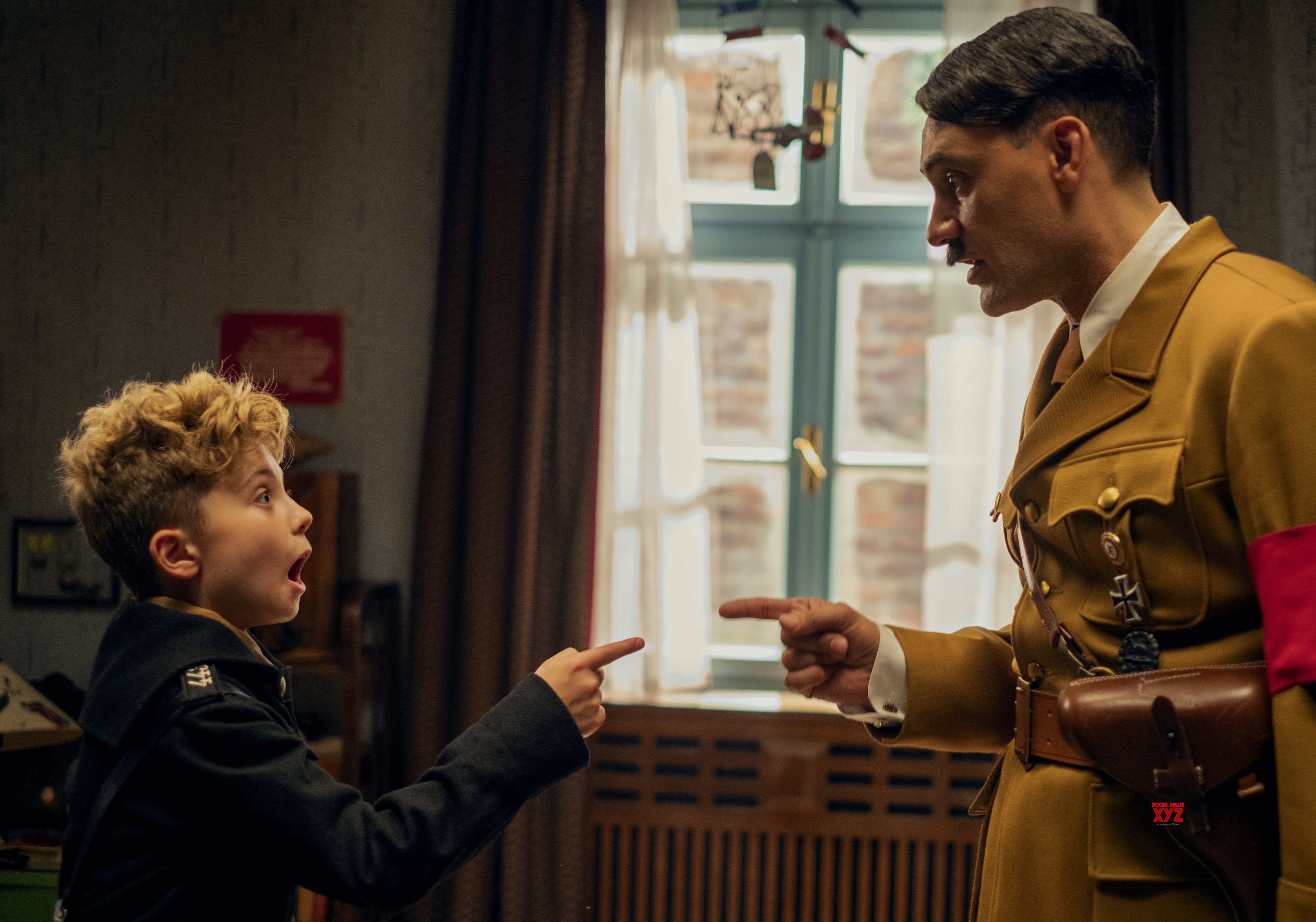 Apart from directing and starring in it, the screenplay of the film has also been penned by Waititi himself, who will also be producing the project. Quite the powerhouse, this man. Another aspect of the film that I feel is going to be absolutely on point is the background score, being composed by Michael Giacchino. 'Jojo Rabbit' is one of the final films financed by Fox Searchlight and vide the Disney-Fox merger, will be distributed by Walt Disney Studios Motion Pictures.
Jojo Rabbit Release Date: When Will It Premiere?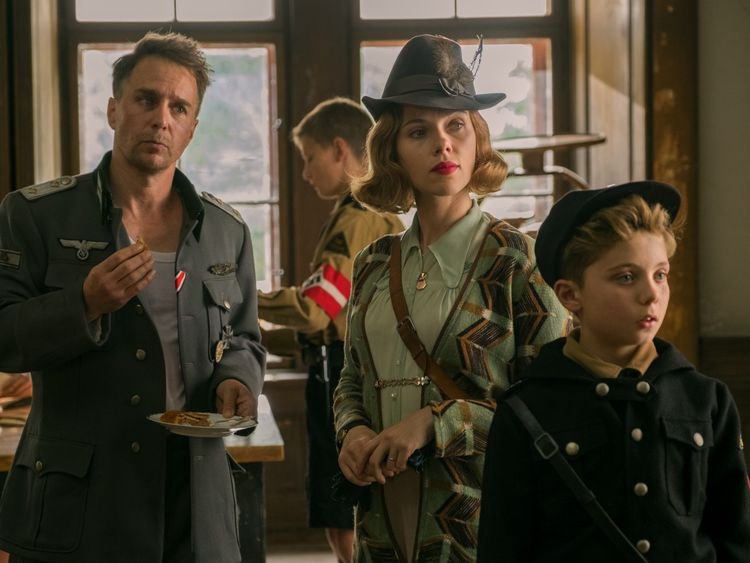 'Jojo Rabbit' is all set to premiere at the TIFF on 8th September, and will be widely released to the public this fall, on 18th October, 2019.
Jojo Rabbit Trailer
Check out the hilarious yet eccentric 'Jojo Rabbit' trailer for yourself.
Read More in Previews: The Irishman | Wonder Woman 1984