Netflix's Polish romantic comedy film, 'Kiss, Kiss!' directed by Tomasz Konecki, is about the unlikely whirlwind romance between womanizer Tomek and someone else's bride-to-be, Ola. The film features Mateusz Kosciukiewicz and Zofia Domalik alongside Rafal Zawierucha and others. Tomek secures a gig shooting BTS footage of politician Kosecki's son Kris's wedding. However, Tomek falls in love with Kris's fiance, Ola, and unabashedly starts pursuing her. His possible tampering with the wedding catches the attention of Don Smyra and puts Tomek and his brother Janek's future in danger. If you're interested in finding out how things unfold and how this wedding shakes up the love lives of those involved, here is everything you want to know about the ending of 'Kiss, Kiss!.' SPOILERS AHEAD!
Kiss, Kiss Plot Synopsis
Tomek is a hotshot corporate worker on his way to securing the biggest deal of his life. When Tomek reaches his office, his attention is diverted from the meeting to a pretty girl he runs into outside the building. He chases after that girl and follows her onto a bus. After failed attempts to ask the uninterested woman out, Tomek is thrown off the bus since he doesn't have a ticket for the ride.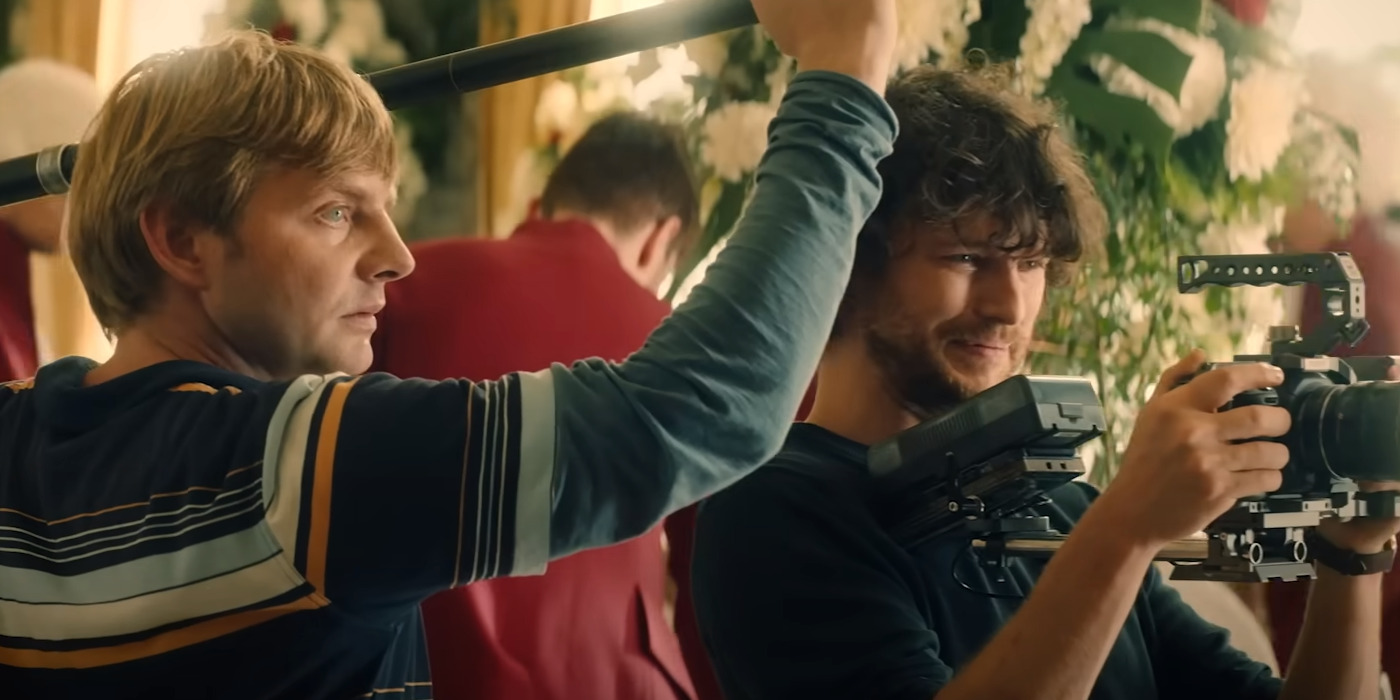 Eventually, Tomek finds out that his meeting was shifted half an hour earlier, and due to his absence, the company lost the account. Tomek gets fired, and Mazdia kicks him out of their shared apartment. Unemployed and broke, Tomek finds himself at the door of his estranged cacti-enthusiast brother, Janek. After some convincing, Janek agrees to let Tomek stay over for some time. The following night, Tomek goes out on the town looking for a hook-up and instead crosses paths with an old friend, Midas.
Midas tells Tomek about a new job opportunity, where he would have to shoot the "making of" for the wedding of Minister Kosecki's son. The next morning, Tomek tries to persuade Janek to help him with the gig. He uses Janke's crush on his florist, Klara, as a bargaining chip and tells him he'll help him ask out Klara in exchange.
Eventually, Janek agrees, and the two brothers drive down to the venue, where they meet the groom's mother, Patsy. While there, Tomek also bumps into the girl from the bus, Ola, the bride. Tomek strikes up a bet with Janek that he'll get Ola to go out with him regardless of her engagement with Kris. Therefore, during his BTS shoots, Tomek prioritizes Ola and spends time learning about her.
Soon, Tomek and Janek are kidnapped by mysterious men who bring them to the infamous gangster Don Smyra. Smyra has been watching over Tomek and Ola and is displeased by Tomek's attempts to derail the wedding by seducing Ola. Kosecki is targeting Smyra and wants to put him on the death penalty. In order to escape from Kosecki's persecution, Smyra wants Ola, his daughter, to marry Kosecki's son. Ola has no idea about her father's plans and hasn't been in contact with him for years.
Later, during Ola and Kris's bachelor/bachelorette party, Ola decides to ditch the event. Tomek goes to check on her and tries to get her to realize that she's making a mistake by marrying Kris. As a result, the two sleep together, and Tomek promises to run away with Ola. The next morning, on his way home, Tomek is again kidnapped by Smyra's men. Ola confronts her father, asking him to release Tomek, and promises to marry Kris in exchange.
Kiss, Kiss, Ending: Do Tomek And Ola End Up Together?
Tomek and Ola start off the movie with completely different concepts of romance. While Ola is looking forward to marital life, Tomek is only interested in one-night stands or casual flings. After Ola turns Tomek down on the bus, Tomek still tries to pursue her and asks his brother to hack into the city surveillance footage so that he can stalk Ola. Nevertheless, Tomek and Ola still naturally cross paths again. Though Ola is supposed to marry someone else, Tomek doesn't let it stop him and continues to pursue Ola.
Eventually, he develops an interest in Ola's Romance Study ideas and reveals that he thinks love can change anyone. And Tomek is a changed man, looking to settle down with Ola. Ola, in turn, also falls in love with Tomek and finds the spark she has been missing with Kris. Still, after Tomek's abduction Ola has to go through with her wedding to Kris. However, at the eleventh hour, Janek comes through with the perfect solution.
At Kris's bachelor party, Janek catches sight of Kris making out with his father's employee, Adrian and saves a recording of it. Janek hands this recording to Smyra and rescues Tomek. Afterward, Tomek rushes to stop the wedding, taking a car, a bike, and a boat along the way. Though he arrives after Kris and Ola exchange their vows, Tomek and Ola still run away together. Eventually, he sends Kris's video to Patsy and blackmails her into destroying Ola and Kris's wedding certificate. In the end, Ola and Tomek ride into the sunset together on the same bus they first met on.
Do Janek And Klara End Up Together?
Unlike Tomek and Ola's opposites attract dynamic, Janek shares similar interests with Klara from the start. Though Janek is ironically allergic to flowers, he and Klara share their love for cacti. In order to impress Klara, Janek takes fashion advice from Tomek and asks her out. At first, things go smoothly between the couple, but Klara soon turns him down.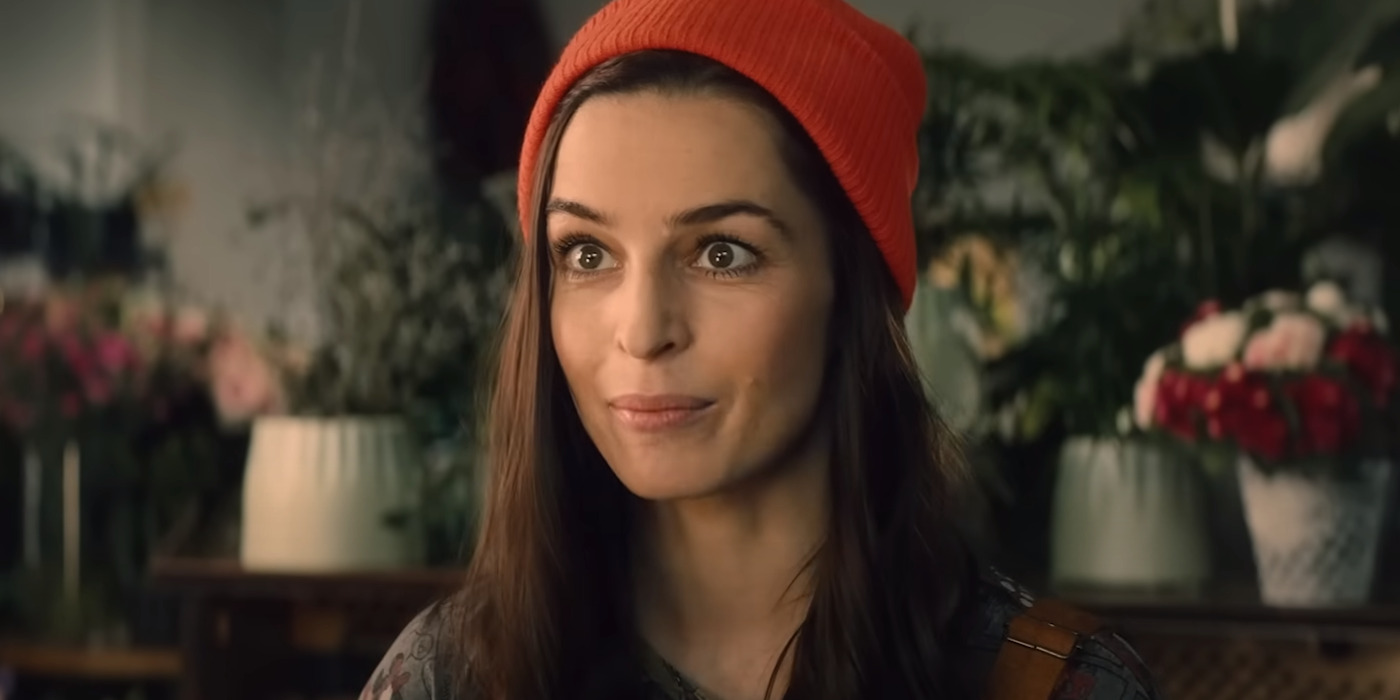 Later, Klara tells him that she is reluctant to date him because all her lovers end up getting into accidents or losing their lives due to bad luck. Though they try to keep their distance, the pair quickly give in to their chemistry and sleep together. However, when Janek returns home, he gets kidnapped by Smyra. Smyra threatens to mess up Janek and Tomek's loved ones— including Klara. As a result, Janek breaks up with Klara without giving her an honest reason.
A few days later, Klara shows up at Janek's door and tells him she doesn't believe his excuses. Janek can only provide her with another dishonest reason, and Klara leaves. On her walk back home, she is harassed by a couple of guys. Janek shows up in the nick of time and saves her from the men, getting beat up himself in the process. As a result, the two get back together. After Janek clears Smyra's target on his back, he proposes to Klara, and she says yes.
What Happens To Kris?
Though Kris is gay, he still dates Ola and agrees to marry her. Nevertheless, at his bachelor party, he ends up making out with his secret boyfriend, Adrian. Meanwhile, Janek manages to catch it on video. When Tomek shares the video of Kris kissing another man, Patsy tells him she already knows about Kris's sexuality. As such, it's highly plausible that Kris's parents had kept him in the closet for the sake of Kosecki's political campaign.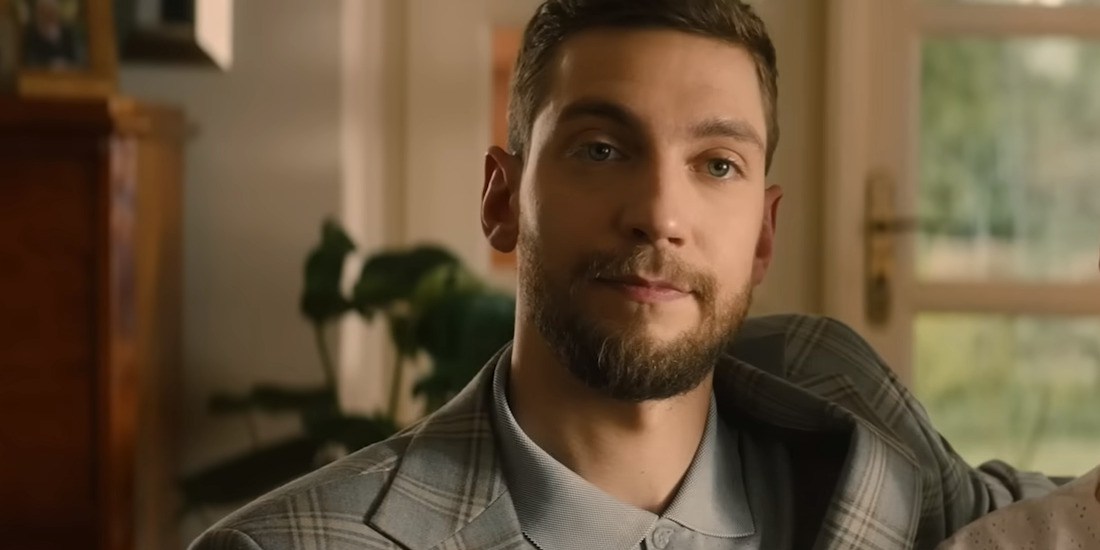 Therefore, even though Kris doesn't love Ola, he goes through with the wedding and marries her. After Tomek and Ola blackmail Patsy, threatening to out Kris with the video, Patsy dissolves Kris's marriage with Ola. Later, Kris gets to be with the person he is actually in love with: Adrian. In the end, Kris and Adrian marry each other.