Eight. Eight is the number of times Louisa May Alcott's classic 1868 novel would have been adapted on to the big screen after this year's edition has released. However, big names and a talented director are not all what the film has going for it. The year is 2019, and the very definition of feminism, or at least its perception has been put under a social lens a number of times. Along similar lines, the new trailer for 'Little Women', currently the only peek we have into the film, is true to the times it is set in, but is quite full of zing and rebellious energy, especially that its two leads, Saoirse Ronan and Timothée Chalamet display. The duo are on fire together, but more on that later as we progress through the plot.
'Little Women' is clearly looking like one of the better films of the year, and I am sure that any naysayers will clearly be put off by the trailer that maintains the spirit of the source novel, yet has a new air about it, and something substantial to say. Kudos to the team, and especially Greta Gerwig, who is quickly rising in the scene as a pioneer of young adult films, in making the film, at least in preliminary glances, look the way it does and feel the way it does. Moving on, let's deep dive into what we learn from the trailer, and in essence, what we know about this highly awaited Christmas release, so far.
Little Women Plot: What Is It About?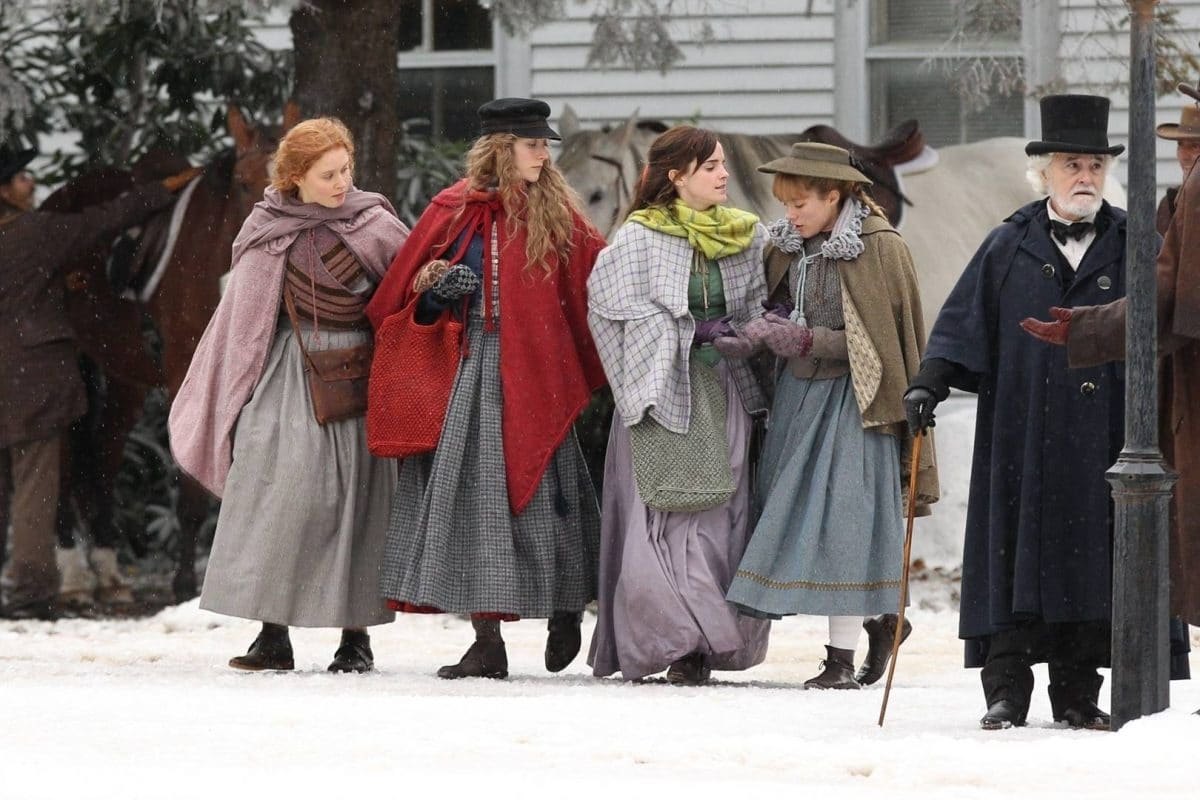 The last 'Little Women' adaptation happened as early as last year only, in 2018, and to say that it was not well received is rather putting it mildly, with a number of critics feeling that what made Alcott's 19th Century novel so revolutionary was its novelty and period it was executed in, and this modern retelling, by transporting the March sisters into the 21st Century suffered exactly on those accounts. Thankfully, the latest adaptation steers clear of that and will stay true to its period setting, so there is definitely going to be much more to admire: the score, the costumes, the sets and the accents, apart from the inspiring coming of age story at its heart, which is what we discuss next.
Louisa May Alcott's novel focuses on the lives of the March sisters in 1860s New England, each of whom must face their own personal demons and dilemmas growing up, while at the same time support their family while their father is away due to the Civil War, with the March family recently having lost its fortune and the sisters having to give up their aristocratic ways. The trailer of the film shows that the film broadly traverses the same territory as the novel, with Jo being the rebellious protagonist and an aspiring writer who initially resents Laurie's love for her.
Further, Amy is an aspiring artist who wants to settle for nothing but the best. According to the book, she initially has problems dealing with the family's poverty but eventually comes around, later marrying Laurie while Jo is away in New York to work on her career. Meg, the oldest of the sisters, aspires to actually get married and have children, which she does with John Brooke, Laurie's tutor. Beth, the second youngest sister, is shown to share several tender moments with Ronan's Jo, being close to her as with the novels, but we all know how tragically her storyline concludes.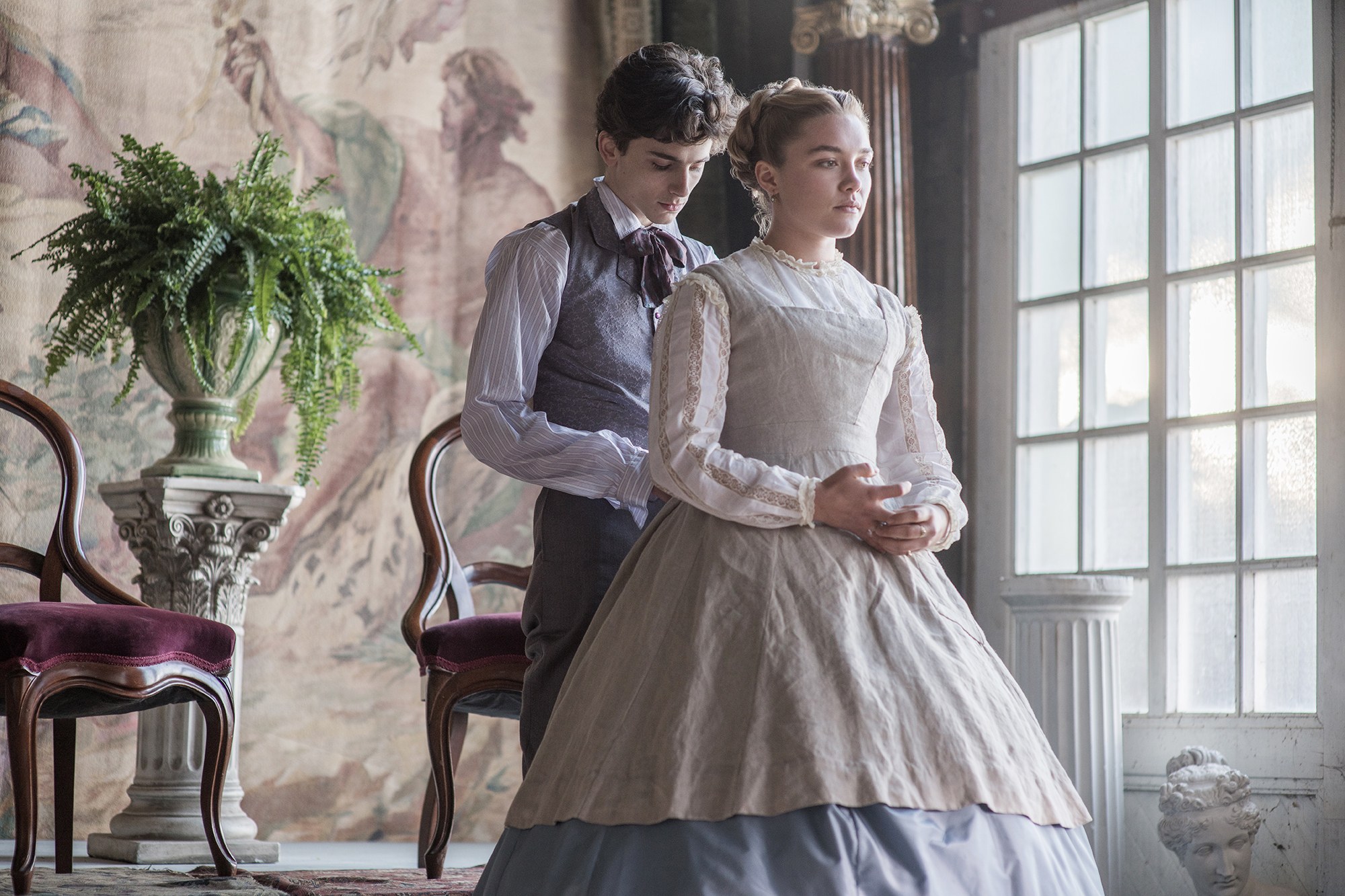 The film is reportedly told from Jo's perspective, going back and forth in time with her past being with her sisters in New England, and her present being her trying to approach a publisher (played by Tracy Letts) for a book she wants to write on her life and her sisters, which is where the trailer begins. Ironically and lamentably so, the publisher warns her that if the novel has a woman protagonist, then she must have her married by the end. Evidently so, by the end of the trailer, when Jo is done narrating her story to him, he again enquires as to who the leading lady was married to, while Jo stares on, unimpressed.
In another powerful bit from the trailer, Ronan's Jo passionately speaks about how women and their purpose in life have been reduced to merely seeking love and spouses as the ultimate deed, painfully emoting through these lines: "Women, they have minds, and they have souls, as well as just hearts. And they've got ambition, and they've got talent, as well as beauty, and I'm so sick of people saying that love is just all a woman is fit for. I'm so sick of it!" The visuals accompanying this powerful array of words are just as beautiful, but I will state an interesting piece of trivia here. The lines that Jo March mouths here are not taken from 'Little Women' at all. They are indeed from another Alcott novel, 'Rose in Bloom', published later in 1876, and this just puts me in an even deeper state of appreciation for the film's writing.
Little Women Cast: Who Is In It?
It would seem like each one of the cast members have been deliberately picked out here based on their award credentials. Saoirse Ronan, Emma Watson, Florence Pugh and Eliza Scanlen (another little bombshell to watch out for, especially after her chilling turn in 2018's 'Sharp Objects') star as the March sisters, Jo, Meg, Amy and Beth. And I can already count a nomination for Ronan in the Best Actress Category. She is, quite simply said, fierce. Timothée Chalamet matches Ronan's ferocity with an energy only he can, playing Theodore "Laurie" Laurence, the March's neighbour. Adding to the fine list of players, Laura Dern stars as Marmee March, and Meryl Streep as Aunt March, stealing the scene with a singular, "I'm rich" line. The list of stars certainly don't end here, since Bob Odenkirk will appear as Mr. March, Louis Garrel as Friedrich Bhaer, James Norton as John Brooke, Tracy Letts as Mr. Dashwood and Abby Quinn as Annie.
Little Women Crew: Who Is Behind It?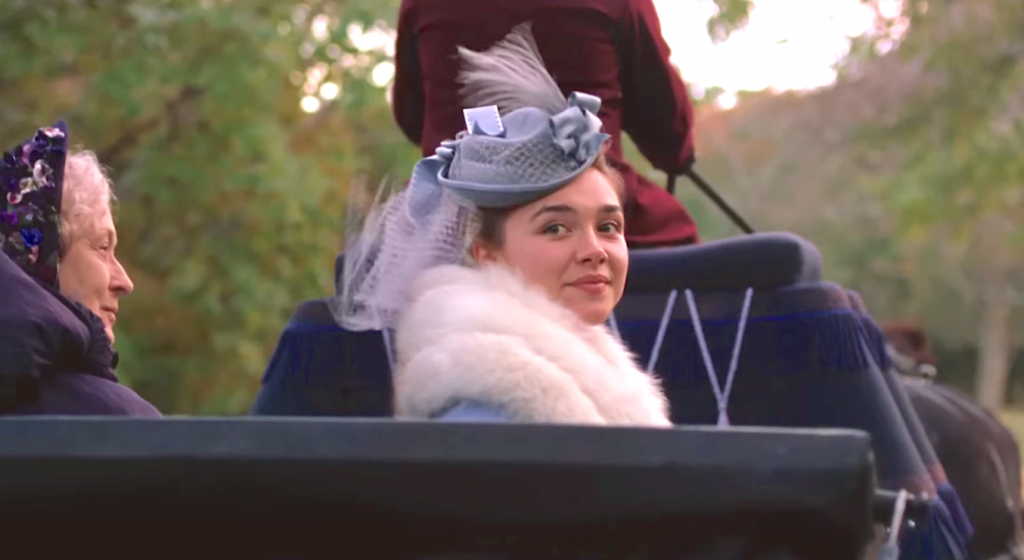 The initial draft of the script was penned by Sarah Polley, and Greta Gerwig was later brought on board solely to rewrite the draft. However, following the success of her previous directorial venture, 'Lady Bird', she was offered the director's role as well before the film finally took off. Alexandre Desplat has been brought on board to compose the score for the film.
Little Women Release Date: When Will It Premiere?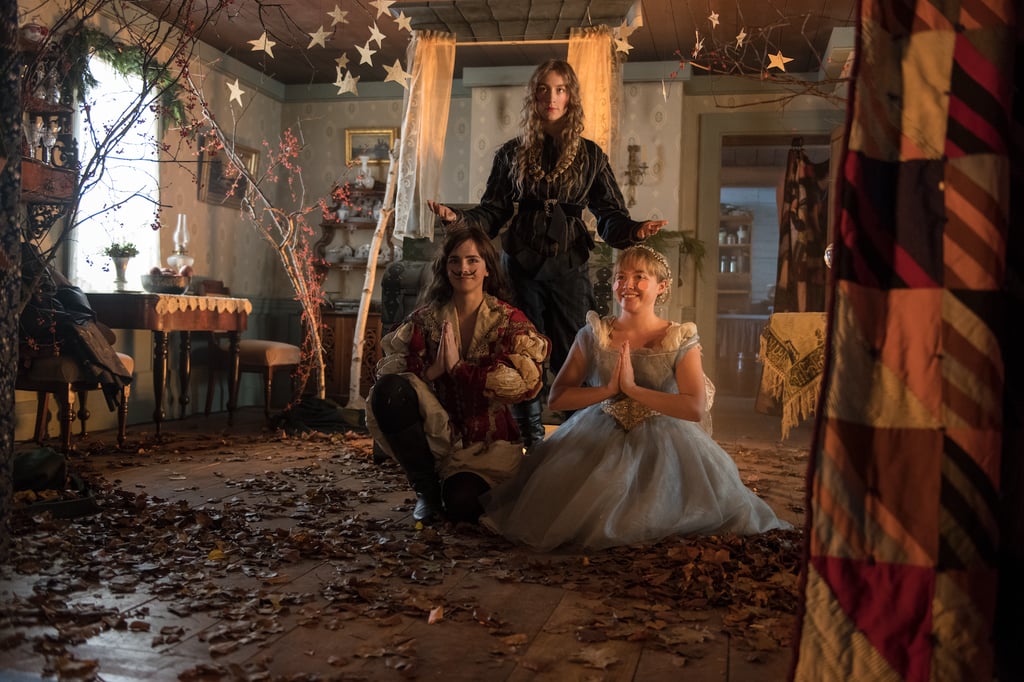 'Little Women' has a spot reserved on the already chock-full Christmas release date, and will receive a wide theatrical release on 25th December, 2019.
Little Women Trailer:
Quite frankly, this trailer is all I needed to get me hyped up yet again for an adaptation of 'Little Women', despite being vastly acquainted with the source material. This film is in more than able hands.
Read More in Previews: Jojo Rabbit | Wonder Woman 1984