Brad Siberling's feature film directorial debut, 'Casper' is a supernatural comedy that follows the story of the titular character of Casper, a friendly ghost. The plot chronicles Dr. James Harvey, a paranormal specialist, who is hired by Carrigan Crittenden to rid her mansion of its spirits. However, when Harvey's daughter becomes friends with Casper, a friendly ghost occupying the mansion, things start to take a turn. The movie is based on the Harvey Comics cartoon character Casper the Friendly Ghost, created by Seymour Reit and Joe Oriolo.
With Halloween coming up, it is only natural that one would want to prepare well in advance and immerse oneself in the Halloween spirit. And what better way to start than to watch some supernatural stories unfold on your screens? If you're someone who likes to prepare early, then we have you covered with a list of similar movies to 'Casper' that you can watch. You can watch most of these movies like 'Casper' on Netflix, Hulu, or Amazon Prime.
9. Goosebumps (2015)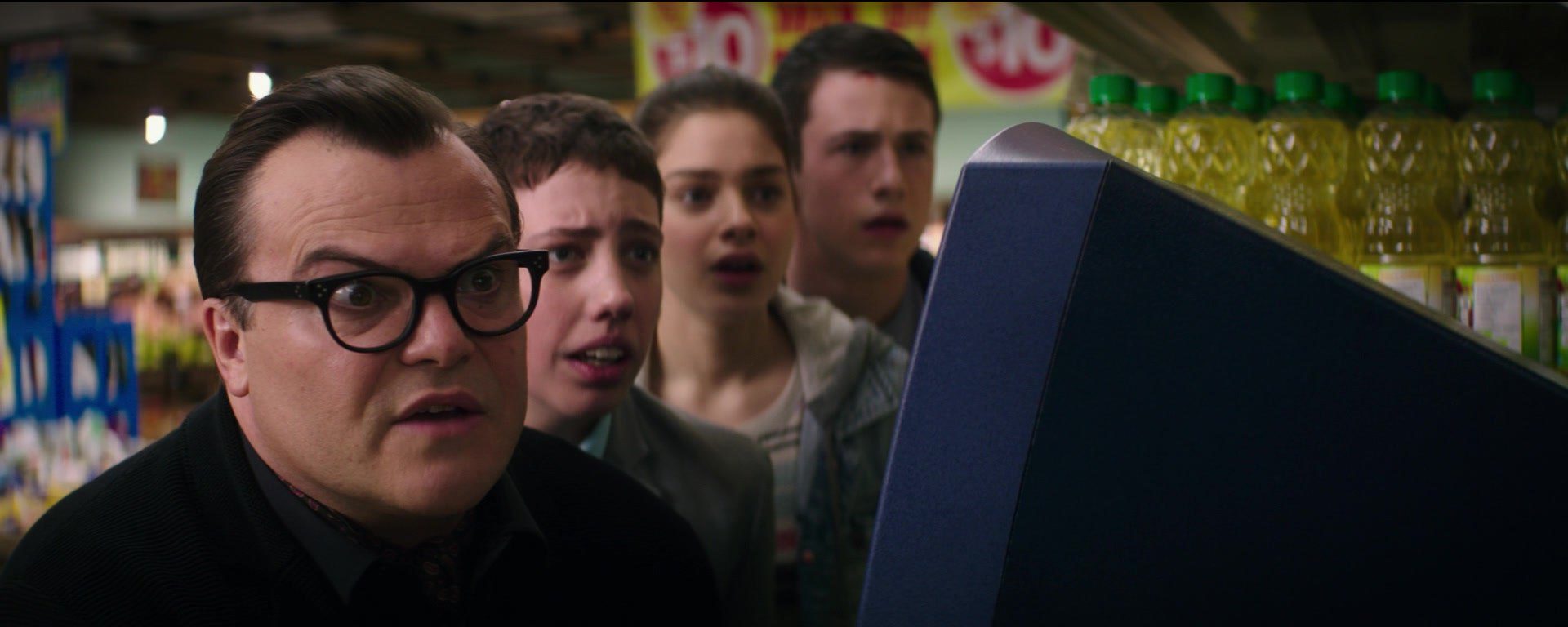 Based on R.L. Stine's bestselling children's horror books of the same name, 'Goosebumps' is a comedy horror film with Rob Letterman handling the directing duties. The plot of the film follows a young Zach Cooper (Dylan Minnette), who is angry about relocating from the big city to a little hamlet but discovers a bright spot when he meets his lovely neighbor Hannah (Odeya Rush). The teen is shocked to discover that R.L. Stine (Jack Black), the well-known author of the bestselling 'Goosebumps' series, is Hannah's enigmatic father. But when Zach accidentally unleashes the monsters from the fantastic tales, It's up to Stine, his daughter, and Zach to put the wonderful beasts back in the books where they belong.
'Goosebumps' and Casper,' both are catered to a family audience. Though 'Goosebumps' has horror and suspense aspects, it does so in a manner that is appropriate for a younger audience, similar to 'Casper.' In 'Casper,' the titular protagonist develops a relationship with Kat, while in 'Goosebumps,' the main characters must cooperate to defeat the numerous otherworldly perils they come across, thus the themes of friendship and collectiveness are shown in both films.
8. A Ghost Story (2017)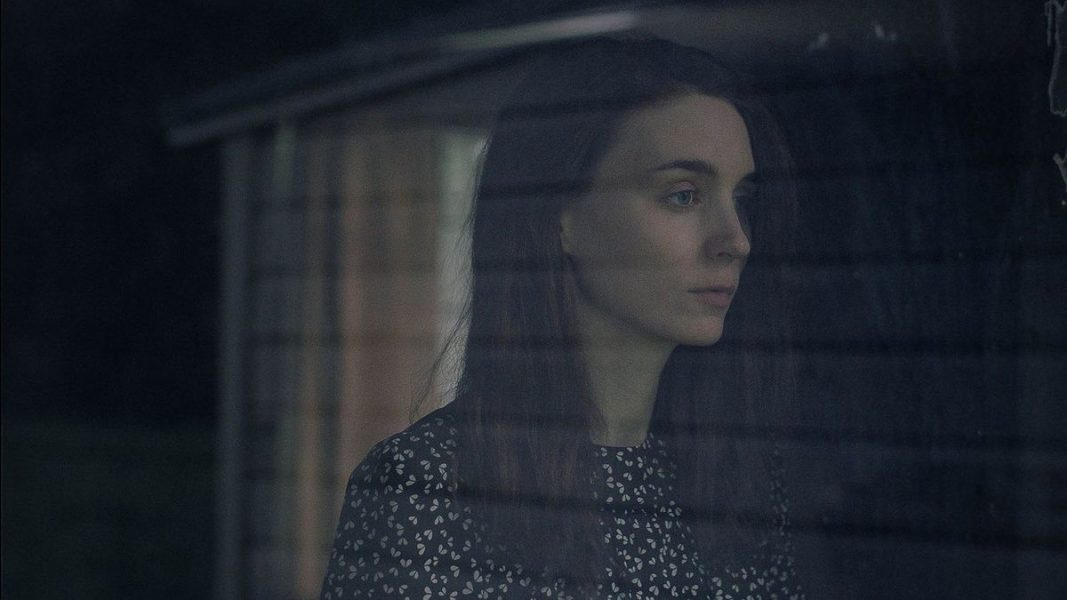 This David Lowery directorial is a poignant and unlikely love story. 'A Ghost Story' is a heartfelt account of love and its contrasting nature. The film follows a recently deceased man who returns as a ghost to comfort his grieving wife after his death. To his dismay, he discovers that he has become trapped in time and is compelled to watch passively as the life he knew and the woman he loves slowly disappear.
Both films explore themes related to death, the afterlife, and the idea of spirits or ghosts remaining in the physical world. While the reasons in both films for this are different, the idea is commonly present. The ghostly characters in both films have a strong emotional connection to a particular place. In 'A Ghost Story,' the spirit is bound to the home he and his wife shared, whereas in 'Casper,' the friendly ghost and his three cheeky uncles live in a frightening mansion. These locations play important parts in the narrative and become essential to the identities of the individuals.
7. Ghostbusters (1984)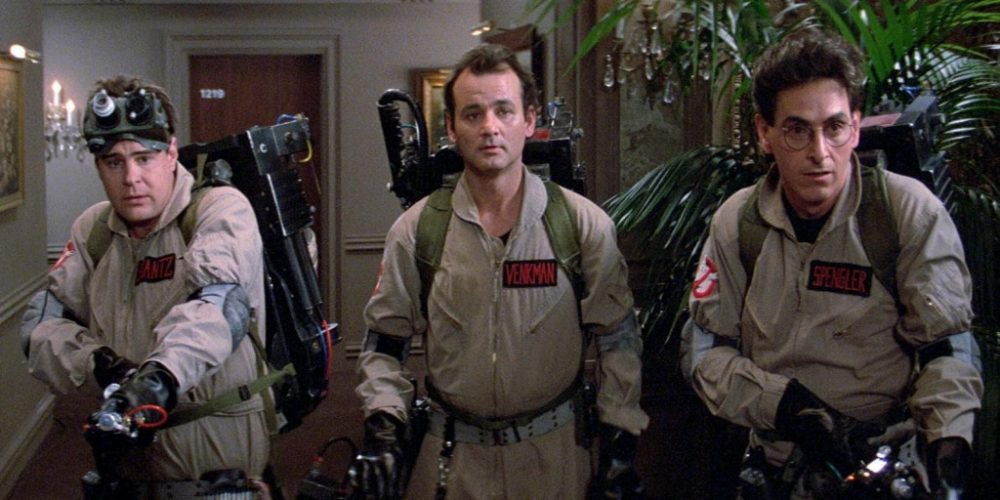 Directed by Ivan Reitman, this iconic film perhaps is the reason for supernatural and comedy genres to blend harmoniously together. 'Ghostbusters' is a supernatural comedy film starring Harold Ramis, Dan Aykroyd, and Bill Murray, who play members of a team of scientists that lose their lucrative jobs at a university in New York City. They thus resort to becoming "ghostbusters" in order to fight the supernatural using modern technology in exchange for money. They stumble upon a doorway leading to another dimension, a doorway through which evil will be unleashed on the city. Now, in order to prevent total destruction of New York, the Ghostbusters must act.
The idea of acceptance runs throughout both films as a common thread. In 'Ghostbusters,' the team tries to protect the city from a supernatural threat while contending with mistrust and denial from the public and the authorities, similar to 'Casper', where Kat at first resists the concept of becoming friends with a ghost but eventually comes to embrace Casper for who he is. Both films are known for their lasting impact on pop culture, with dialogues entering the colloquial language and locations where the films are shot becoming impromptu tourist hotspots. The film spawned a 'Ghostbusters' franchise consisting of an animated series, a sequel, and reboots.
6. The Haunted Mansion (2003)
Directed by Robert Minkoff, 'The Haunted Mansion' revolves around a family and its fight against a haunted house. The story is about real estate agent Jim Evers (Eddie Murphy), who has a workaholic personality, who decides to take his family on vacation when his wife, Sara (Marsha Thomason), accuses him of neglecting his kids. The family stops at a creepy-looking mansion along the route that Jim has been ordered to sell, only to learn that it is haunted by Master Gracey (Nathaniel Parker), his strict butler Ramsley (Terence Stamp), and two other slaves who are in need of help in order to break a curse.
Just like 'The Haunted Mansion', the setting for 'Casper' is a haunted house too. Both films explore the theme of redemption and unfinished business in the afterlife, as Gracey and Elizabeth in 'The Haunted Mansion' and Casper in 'Casper' have a purpose to resolve.
5. The Addams Family (1991)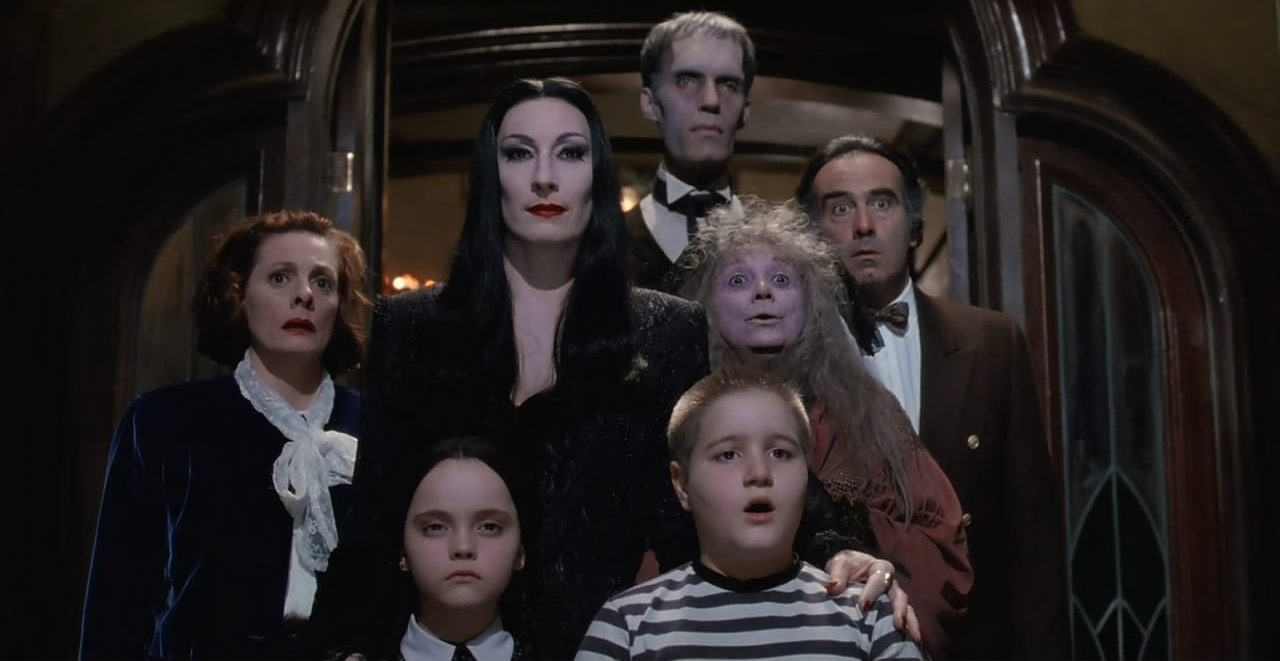 Barry Sonenfield's directorial debut is a supernatural comedy film that follows the lives of The Addams, an eccentric family who live a reclusive lifestyle. Based on the characters from the cartoon created by cartoonist Charles Addams and the 1964 TV series, 'The Addams Family' follows the members of the titular family who are thrilled when a stranger who claims to be Fester, Gomez Addams' (Raul Julia) lost brother, shows up at their house. Since he is unable to recall specifics about Fester's life, the family matriarch Morticia (Anjelica Huston) starts to think the man is a phony. However, Fester is able to force the Addams family out of their house with the aid of attorney Tully Alford (Dan Hedaya).
Gomez realizes that Fester must be confronted since he is part of a scheme between the two men to steal the Addams' riches. Unconventional families are at the center of both films. The Addams family in this film and Casper and his three uncles in 'Casper' have their own quirks, which make for some hilarious moments. Both movies examine the theme of inclusion and acceptance. The Addams appreciate their own features and principles in 'The Addams Family,' despite being viewed as weird by the outside world, and the characters in 'Casper' struggle with the idea of finding a place where they fit in.
4. Hocus Pocus (1993)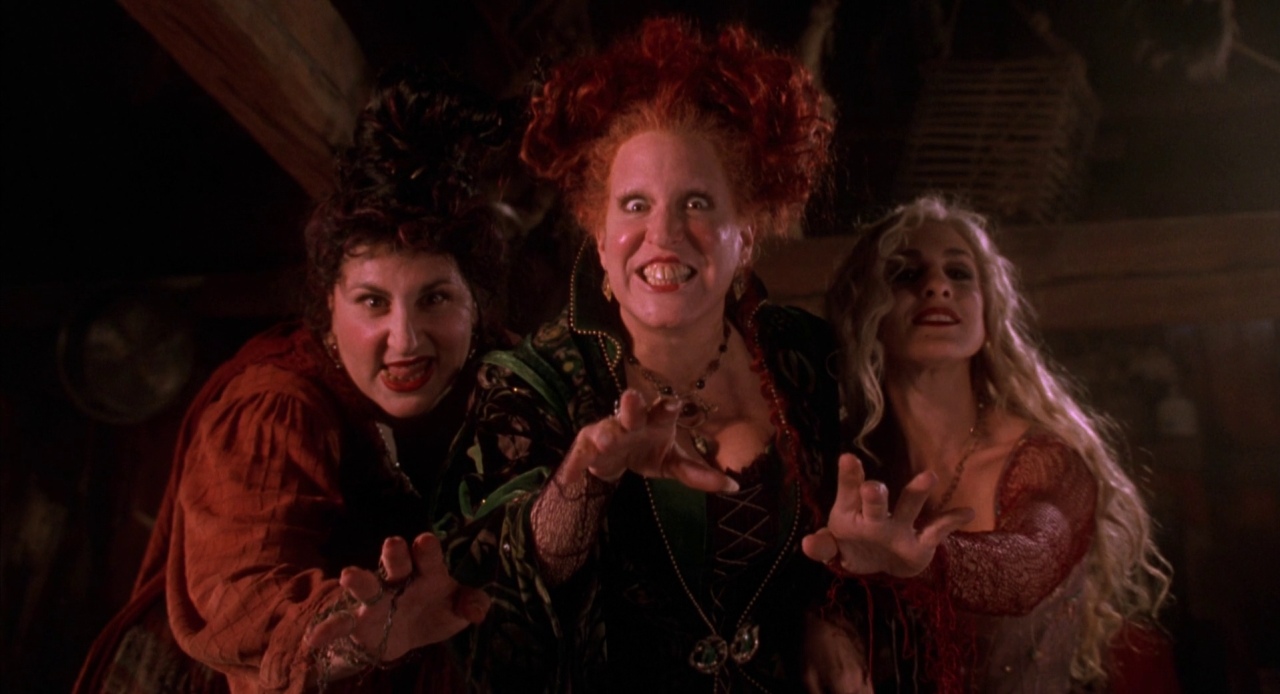 Directed by Kenny Ortega, 'Hocus Pocus' centers around the Sanderson Sisters, three witches who are out for revenge. The plot follows Max, a little boy who goes to Salem with his family and burns a cursed Candle of Black Flame, which causes three witches to return after 300 years to wreak revenge and start a reign of terror. Considered a Halloween classic, 'Hocus Pocus' and 'Casper' are both set against the festival, which adds to the spooky element in the films. Also, the fact that the witches in the movie and Casper in 'Casper' aren't some fear-inducing entities but rather eccentric or endearing in the case of Casper makes both films ideal for young audiences and explains the reason why they still remain popular.
3. Ghost Dad (1990)
Directed by the legendary filmmaker, Sidney Poitier, 'Ghost Dad' is a fantasy comedy film that revolves around a father's attempts to reconcile with his children. The film centers on Elliot Hopper (Bill Cosby), a widower single father who is completely preoccupied with his family's financial stability. He devotes all of his time to securing a key business agreement that would help him balance his books. His three children, however, are left yearning for his attention as a result. After a terrible car accident, Hopper, who is now a ghost, must seal the contract from beyond the grave to ensure his children's futures. Amidst this, he finds all the love and bonding he had been missing when he was living.
The value of family and the enduring relationships between parents and children are emphasized in both films. In 'Ghost Dad,' Elliot Hopper's major objective is to safeguard and maintain contact with his kids after his passing. In 'Casper,' the movie delves into Casper's past and his desire to be reunited with his parents, who have passed away. Themes of transformation and redemption are also common in both films, as Elliot and Casper get an opportunity to make things right with their families and the people they love.
2. Matilda (1996)

'Matilda' is a Danny DeVito directorial that revolves around its titular character, Matilda. Based on the 1988 novel of the same name by Roald Dahl, the narrative follows Matilda Wormwood (Mara Wilson), a talented young woman who must put up with a nasty, distant father (Danny DeVito) and mother (Rhea Perlman). And to make matters worse, Matilda's school's cruel principal, Agatha Trunchbull (Pam Ferris), is a horrifyingly harsh bully. But when Matilda discovers she has telekinesis, she starts to defend her pals from Trunchbull's fury and decides to take revenge on her cruel parents.
A young protagonist with special powers is common in 'Matilda' and 'Casper,' another shared aspect is the presence of an adult antagonist, in the form of Miss Trunchbull, the cruel headmistress of Matilda's school, and Carrigan Crittenden in 'Casper.' Both movies have the themes of empowerment and friendship and emphasize their importance through the protagonists of their narratives.
1. Beetlejuice (1988)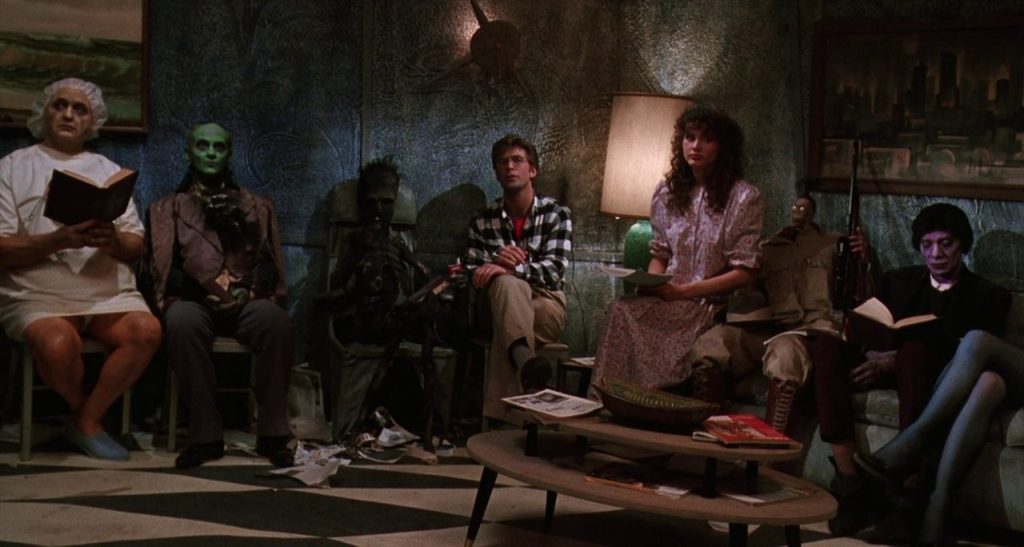 Helmed by the maestro of the fantasy/horror genre, Tim Burton, 'Beetlejuice' revolves around the conflict between two families, The Maitlands and the Deetzes. Following the deaths of Adam Maitland (Alec Baldwin) and Barbara (Geena Davis) in a vehicle accident, the couple is forced to remain in their rural home and haunt it. The unpleasant Deetzes (Catherine O'Hara, Jeffrey Jones) and their teenage daughter Lydia (Winona Ryder) acquire the house, and the Maitlands make vain attempts to frighten them away. Beetlejuice (Michael Keaton), a boisterous spirit and a bio-exorcist, is drawn to the Maitlands' attempts, and his "help" swiftly becomes harmful to the unaware Lydia and the Maitlands.
Quirky characters form the core of both films as 'Beetlejuice' introduces us to the bizarre and unpredictable title character, Beetlejuice, as well as the peculiar Deetz family, meanwhile 'Casper' has a number of strange ghosts, including Casper's uncles and all of their pranks. Both films serve a perfect blend of horror and comedy, making them an ideal pick for a Halloween binge night.
Read More: Best Halloween Movies on Netflix