The unbridling force of the inexplicable follows suit in 'Haunted Mansion.' The story revolves around Gabbie and her son Travis who find themselves on the receiving end of supernatural occurrences. In a feat to rid their mansion of ghosts that haunt their house, the duo enlists the help of a motley crew to combat the spirits and exorcise the mansion. However, when the former paranormal investigator turned tour guide, priest, psychic, and college history professor arrive at the scene, they find that dealing with spirits may not be as easy as they anticipated.
Helmed by Justin Simien, the star-studded cast features LaKeith Stanfield, Tiffany Haddish, Owen Wilson, Danny DeVito, Rosario Dawson, Dan Levy, Jamie Lee Curtis, and Jared Leto. With titillating horror and an affable plot, the movie features a number of themes that add to its plot. So, if you enjoyed the supernatural horror comedy film just as much, then here's a list of similar movies. You can watch several of these movies, like 'Haunted Mansion' on Netflix, Hulu, or Amazon Prime.
8. Little Monsters (1989)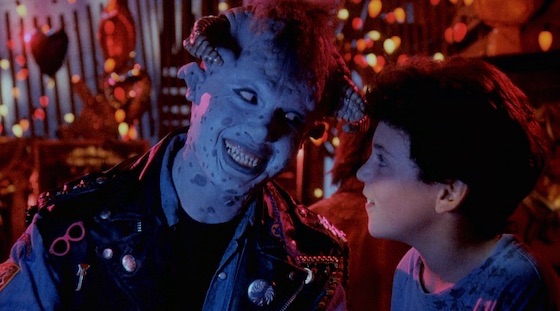 While 'Little Monsters' may not feature a thematic parallel, it does feature a perplexing entity. Instead of the afterlife, 'Little Monsters' features an amiable monster who befriends a young boy named Ben. Unlike the monsters under the bed that bite, this movie features the story of an affable pal who introduces young Ben to a strange world every night. However, things turn quickly when Ben realizes that the saber-toothed Maurice may be the only friendly monster he'll ever meet. So, if you were intrigued by the spectacle of a young boy standing up to the horrors of his house in 'Haunted Mansion,' then you'll find this story equally compelling.
7. House (1985)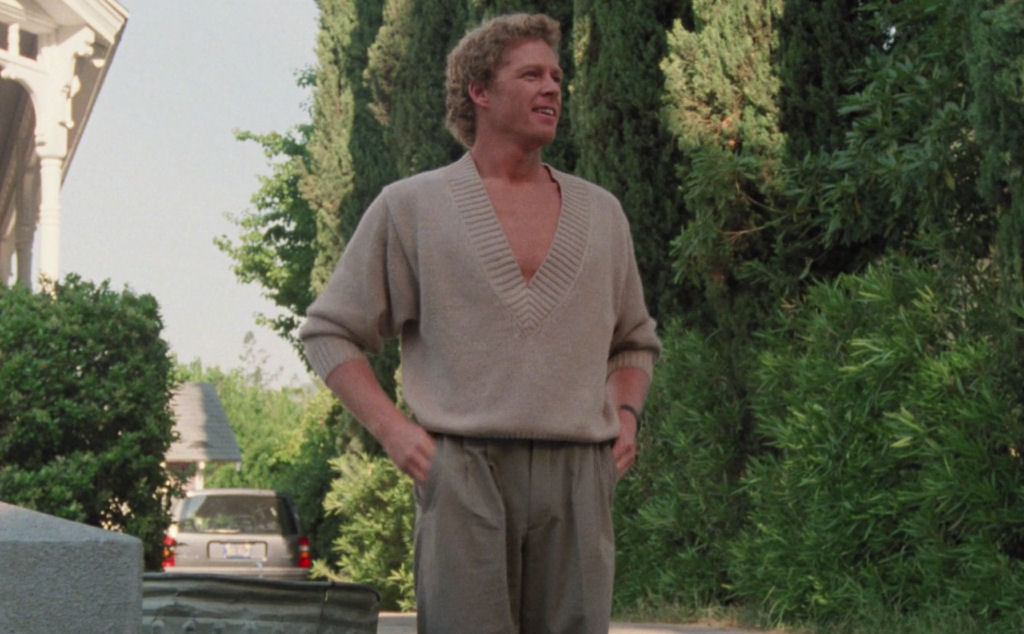 The story revolves around Roger Cobb, a Vietnam War veteran who decides to try his hand at becoming a horror novelist. To this end, he decides to move back into his childhood home. However, the simple decision soon turns his life upside down when unexpected things start happening at the residence. The movie is directed by Steve Miner and features William Katt, George Wendt, Richard Moll, and Kay Lenz. Much like the unwary mother-son duo who move into a haunted mansion, 'House' also features an unwitting individual who is caught off guard by the presence of comedic horror.
6. Ghost Team (2016)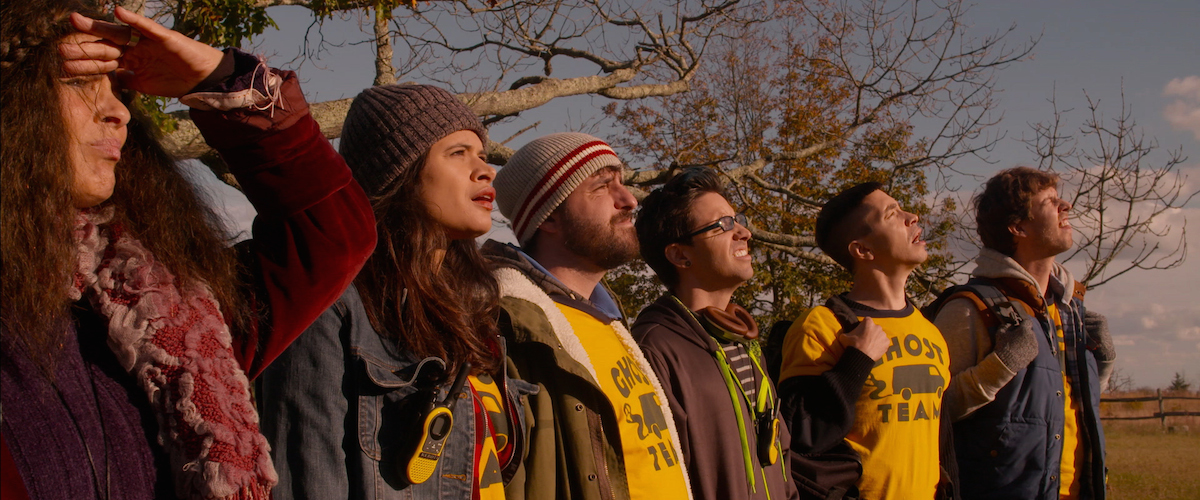 Another team of rag-tag investigators, 'Ghost Team,' consists of an amateur ghost hunter named Louis, his best friend, his nephew, a beautician, and a security guard. As the group teams up to investigate the suspicious activities of a creepy farm, they find themselves involved in a streak of horrifying circumstances. Directed by Oliver Irving, the cast features Jon Heder, David Krumholtz, Melonie Diaz, and Paul W. Downs. So, if you enjoyed the group of amateur exorcists in 'Haunted Mansion,' then you'll find this canon of heedless paranormal investigators equally amusing.
5. The Frighteners (1996)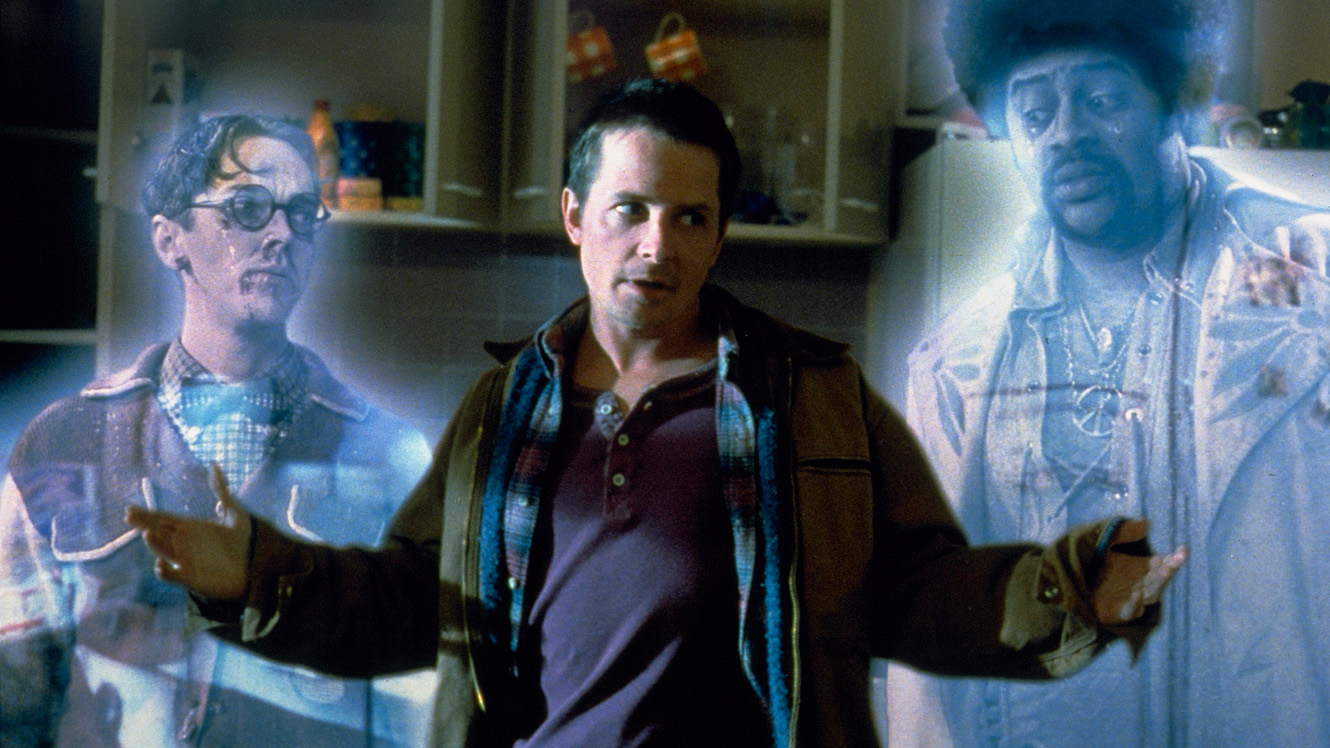 Architect-turned-exorcist Frank Bannister continues to boost his facade as an expert exorcist boisterously, claiming that he received a special gift when his wife got killed in a car accident. However, when people start dying one by one in his small town, he embarks on a supernatural mystery that leaves him questioning everything around him, including matters of his heart.
Diving into macabre and absurdity, 'The Frighteners' encounters the same wacky methods that the paranormal investigators in 'Haunted Mansion' apply. Directed by Peter Jackson, 'The Frighteners' features comedy, horror, and even violence. So, if you enjoyed the coalescing elements of horror and comedy in 'Haunted Mansion,' then you'll find this story immersive too.
4. We Have a Ghost (2023)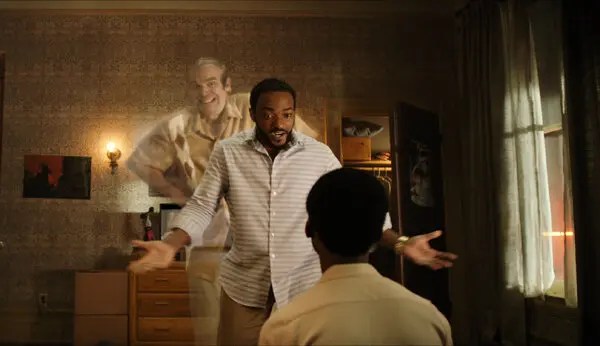 Using the supernatural as their claim to fame, Netflix's 'We Have a Ghost' follows the story of Kevin Presley (Anthony Mackie) and his family, who encounter a good-natured ghost named Ernest (David Harbour) when they move into a rickety old house. In a feat to rid themselves of their struggles, the family decides to use this anomaly to rise to fame. However, when Kevin and Ernest dig deep into the mystery of the latter's past, they open the floodgates to other mysteries. Much like 'Haunted Mansion,' 'We Have a Ghost' by director Christopher Landon explores an eccentric take on the paranormal, making this a good movie to watch next.
3. Ghost Town (2008)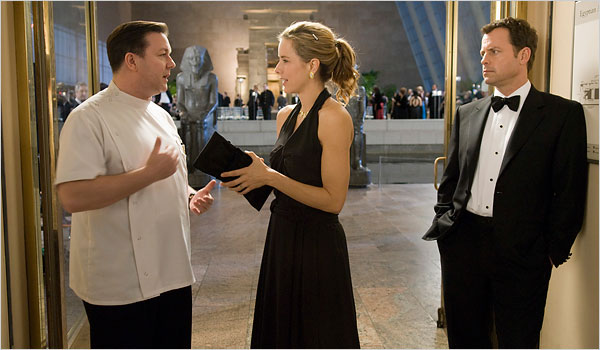 With Ricky Gervais as the titular lead, the movie follows the story of Bertrum Pincus, a dentist who dislikes people entirely. However, when he encounters a near-death experience during a routine colonoscopy, he is suddenly endowed with the ability to speak to the dead. As the dentist starts getting enlisted by unhappy spirits to conduct their last wishes and duties, Bertrum finds himself enveloped in a number of comical situations. Much like the obtuse group of paranormal investigators who try their best to deal with ghosts, 'Ghost Town' also features the bracing story of a man's journey with death and ghosts, making this the right movie to watch next.
2. Casper (1995)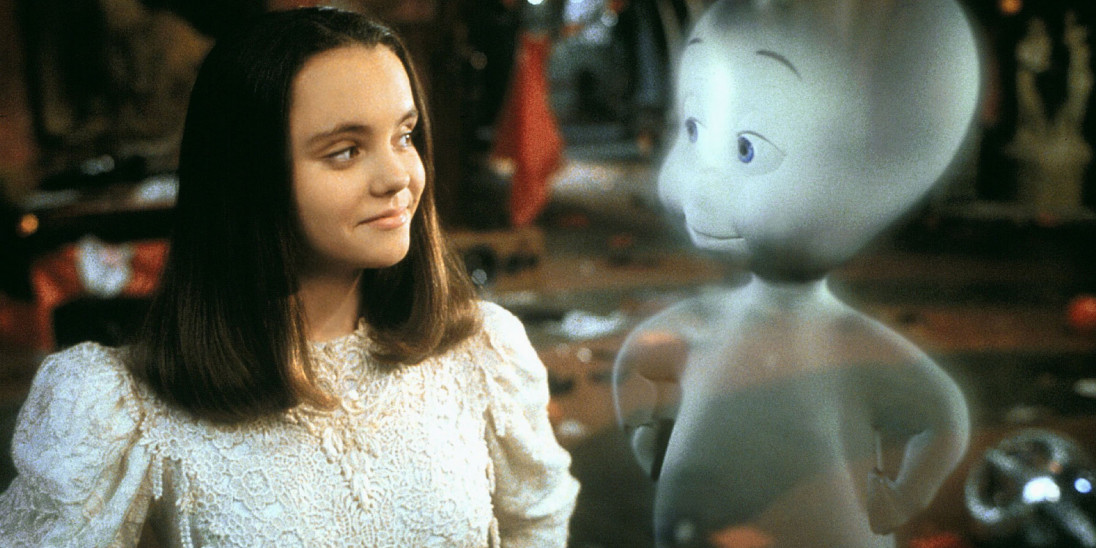 Starring Bill Pullman, Christina Ricci, and the voice of Malachi Pearson, this horror comedy revolves around a harmless ghost who haunts a mansion in Maine. However, his mischievous accompaniments make things difficult when specialist James Harvey and his daughter Kat come into the mansion. While Casper is bewitched by the human, their budding relationship soon encounters a wedge thanks to the troublemaking apparitions of Casper's uncles.
With acceptance at its epicenter, 'Casper' turns the bewildering premise of the supernatural into a tale of friendship. So, if you enjoyed the unlikely camaraderie that emerges between the characters in 'Haunted Mansion,' then you'll find this tale equally engrossing.
1. Beetlejuice (1988)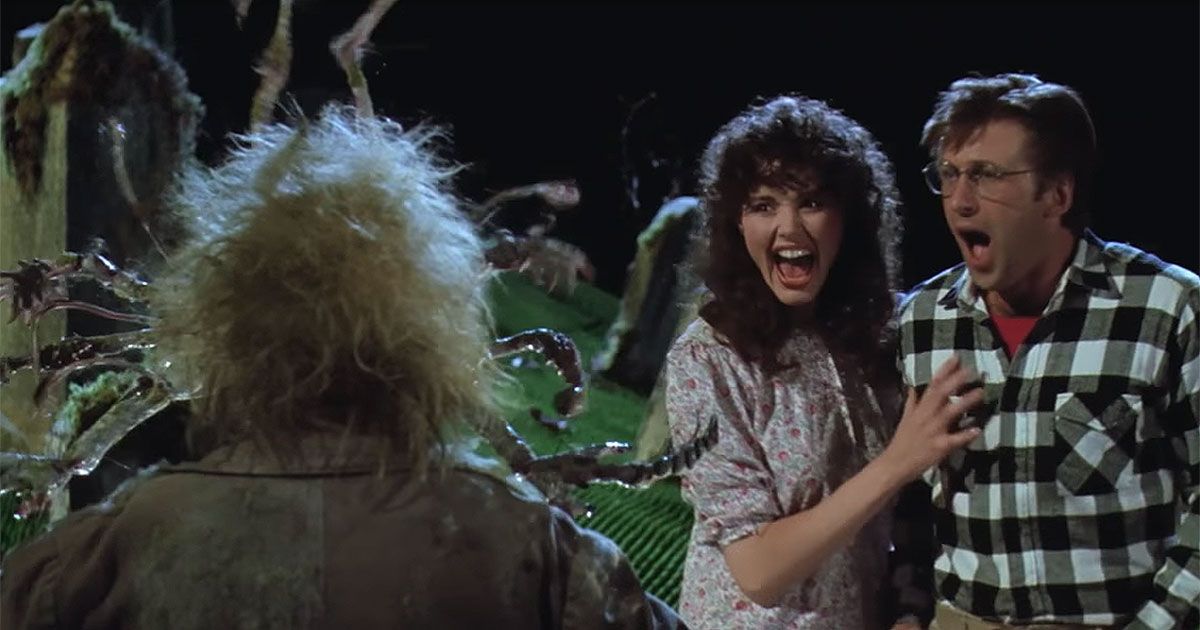 Yet another whirlwind of supernatural and satire, renowned director Tim Burton spins a tale of horror while also delivering on the premise that death is not the end. The story revolves around Barbara and Adam Maitland, who die unexpectedly in a car accident. Soon after, they find themselves haunting their country residence. Upon realizing that a new family has taken ownership of their mansion, the Maitlands try to scare them away.
However, their unsuccessful attempts end up summoning Beetlejuice, whose unexpected whims become tumultuous for the family very soon. The movie features performances by Geena Davis, Alec Baldwin, Catherine O'Hara, Winona Ryder, and Michael Keaton. Much like 'Haunted Mansion,' 'Beetlejuice' also features a haunted residence and unsuspecting victims, making this cult classic the right movie to watch next.
Read More: Where Was Haunted Mansion Filmed?