'Matilda' is a 1996 family comedy film that follows the titular Matilda (Mara Wilson), a precocious young girl who is constantly neglected by her parents and older brother at home. Her only source of comfort is Jennifer Honey (Embeth Davidtz), her teacher at Crunchem Hall, who recognizes Matilda's sharp mind and encourages her to believe in herself at every turn. But a sharp mind isn't all that Matilda possesses; unknown to both her horrendous family and her helpful teacher, telekinetic powers are growing in her with each passing day.
Directed by Danny DeVito, who also plays the role of Matilda's shady car salesman father, Harry Wormwood, 'Matilda' is based on the eponymous book by Roald Dahl, which was published in 1988. Though a family film at face value, 'Matilda' weaves in the issue of an education system that isn't kind or understanding towards students who are "different" from others, and also the fact that at times this prejudice against these children starts at home. If you enjoyed the film's premise, then we have a few suggestions that might be of interest to you. You can watch most of these movies similar to 'Matilda' on Netflix, Hulu, or Amazon Prime.
8. Dr. Dolittle 2 (2001)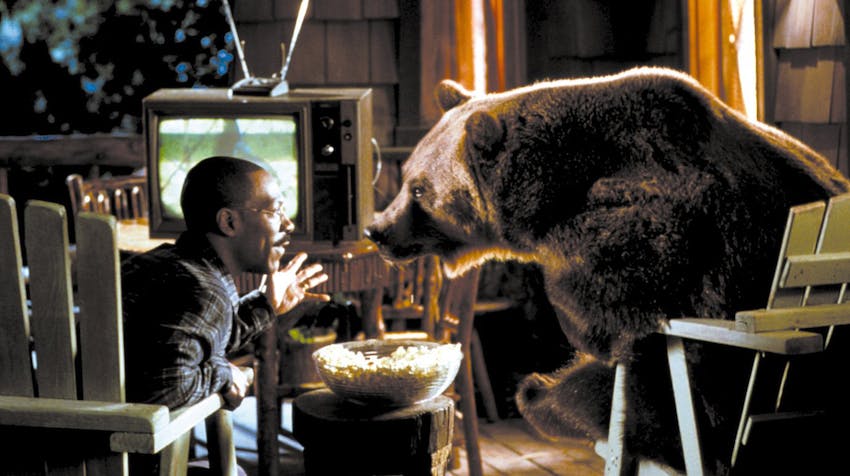 'Dr. Dolittle 2' is a fantasy comedy that revolves around Dr. John Dolittle (Eddie Murphy) and his two daughters, Charisse (Raven-Seymone) and Maya (Kyla Pratt), attempts to save a forest from being felled down by a construction company. The forest is home to several animals large and small, including a pair of grizzly bears.
Directed by Steve Carr, the film shows the difference in parenting between two siblings, one of whom the parents consider the gifted child (In this case, Maya) and treat them better than the other. Like 'Matilda,' 'Dr. Dolittle 2' also features a father-daughter duo with a rift between them (John and Charrise), and a special power.
7. Spy Kids (2001)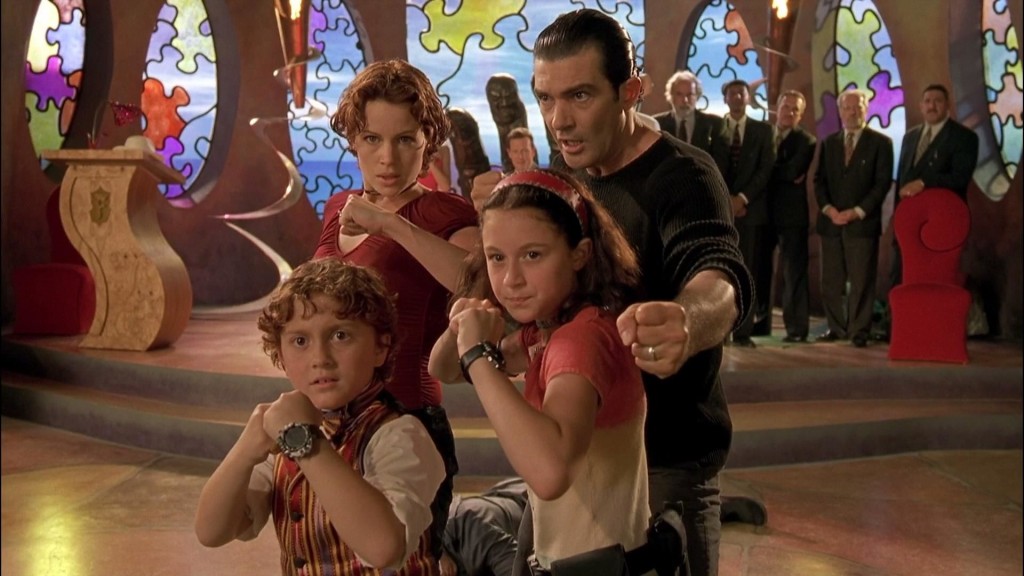 Carmen (Alexa Vega) and Juni (Daryl Sabara) are siblings who do nothing but get on each other's nerves for the most part. But when their parents, Gregorio (Antonio Banderas) and Ingrid Cortez (Carla Gugino), are held captive by none other than the character's from Juni's favorite morning show, the siblings soon find out that they belong to a family of spies, and that it is up to them now to both save their parents and the world.
Directed by Robert Rodriguez, this spy action film depicts how a person's tools aren't what's important, but how they use them. Carmen and Juni are just children in 'Spy Kids,' but through dedicated training they are able to master the essence of being a spy, much like how Matilda trains to better control her powers.
6. Charlie and the Chocolate Factory (2005)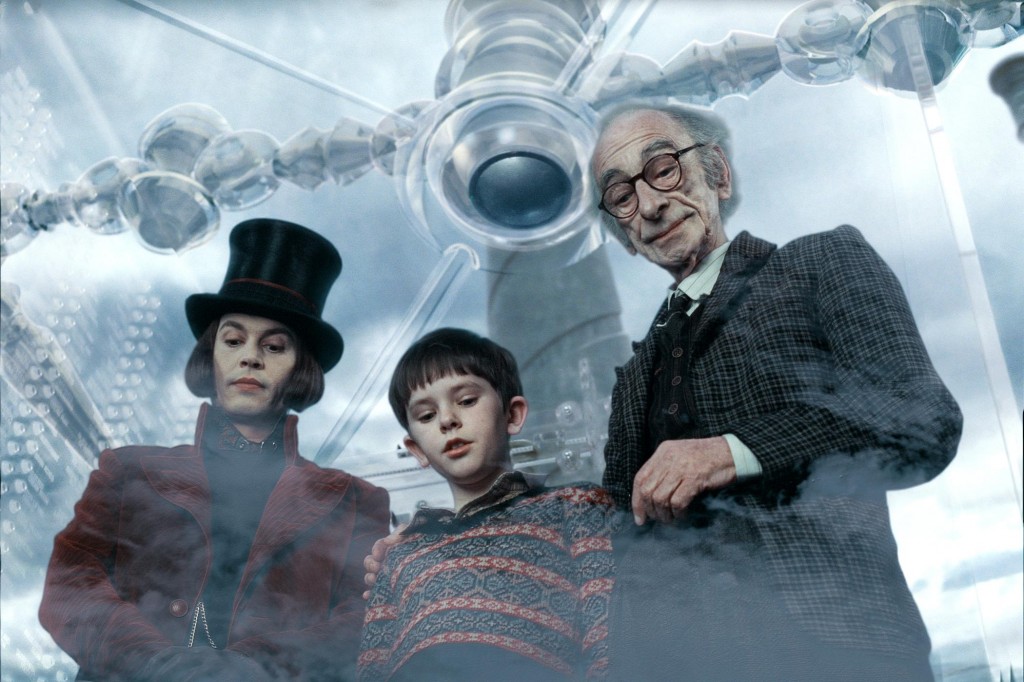 'Charlie and the Chocolate Factory' is a musical comedy directed by Tim Burton. It follows Charlie Bucket (Freddie Highmore) who comes from a poor family and his grand adventure in the mysterious chocolate factory of the even more elusive Willy Wonka (Johnny Depp). What he and a few other children see inside the factory change their perception of how things are supposed to work permanently, interspersed with a few life lessons here and there.
Based on another eponymous book by Roald Dahl, 'Charlie and the Chocolate Factory' has the same level of surrealism that is characteristic of Dahl, and a healthy amount of black comedy. While there isn't anything overtly similar between 'Matilda' and 'Charlie and the Chocolate Factory,' the value and importance of a family who loves and supports you is intrinsic to both, and also the sudden change in fortune that both Charlie's family and Matilda and Ms. Honey experience at the end of the story.
5. A Simple Wish (1997)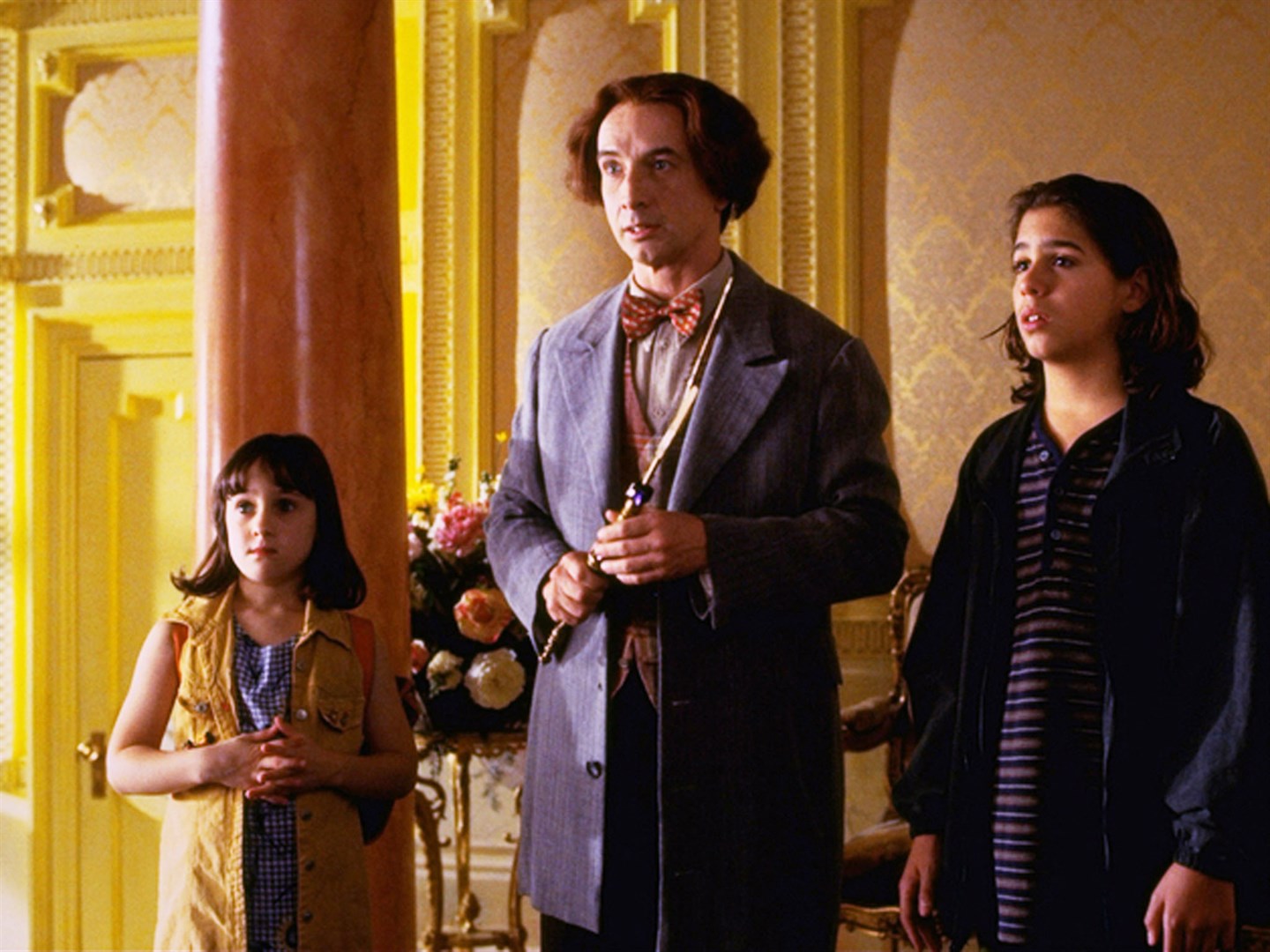 Directed by Michael Ritchie, 'A Simple Wish' is a fantasy comedy film that tells the story of Annabel Greening (Mara Wilson), whose only wish is for her father to fulfil his dream of becoming a Broadway star. To make this wish come true, Annabel's fairy godmother Murray (Martin Short) sows all sorts of chaos throughout the film. Unknown to them both, however, a dark power is rising to claim the magic of fairy godmothers everywhere.
Mara Wilson brings to her role as Annabel Green the same innocence and wonder as she did as Matilda. Combined with mischief caused by special powers, 'A Simple Wish' is sure to remind fans of 'Matilda.'
4. Nanny McPhee (2005)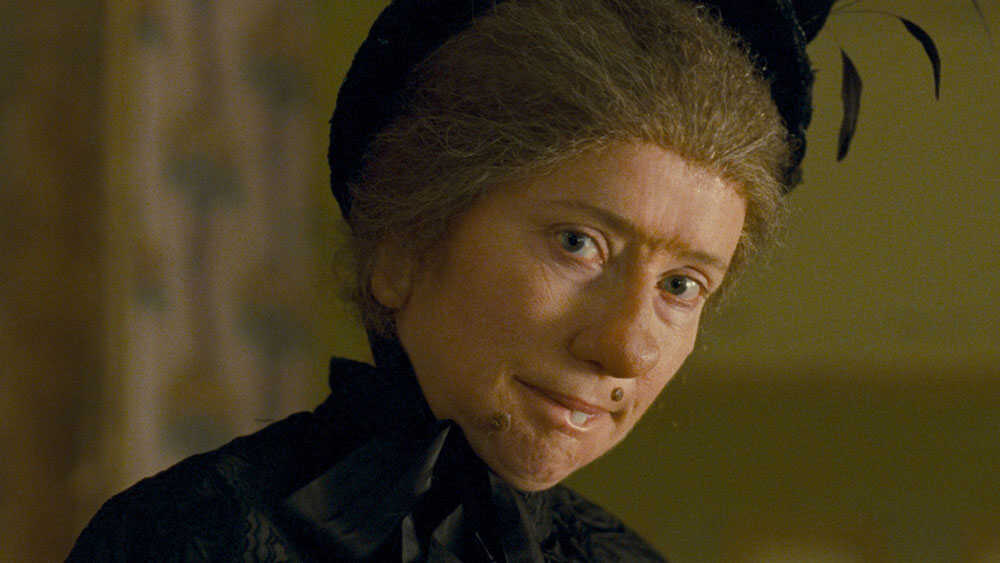 'Nanny McPhee' follows the adventures of Cedric Brown's (Colin Firth) hoard of unruly children as they drive out each and every nanny hired for them through their pranks, until they meet their match in Nanny McPhee (Emma Thompson) – an old woman with some otherworldly tricks up her sleeve. Nanny McPhee is cunning and uses her magic to thwart the children's every attempt to make her leave; the children in turn, when they realize that McPhee is a tough player, finally start to respect and confide in her.
Directed by Kirk Jones, this fantasy comedy drama film is less about magical adventures and more about adult's greed and how sometimes children are made to suffer because of it. Fans of 'Matilda' will be reminded of how Jennifer Honey's inheritance was taken over by Agatha Trunchbull (Pam Ferris), her step aunt, after her father's death when they see Selma Quickly (Celia Emrie) vying for the Brown's wealth by attempting to marry Cedric.
3. The Witches (1990)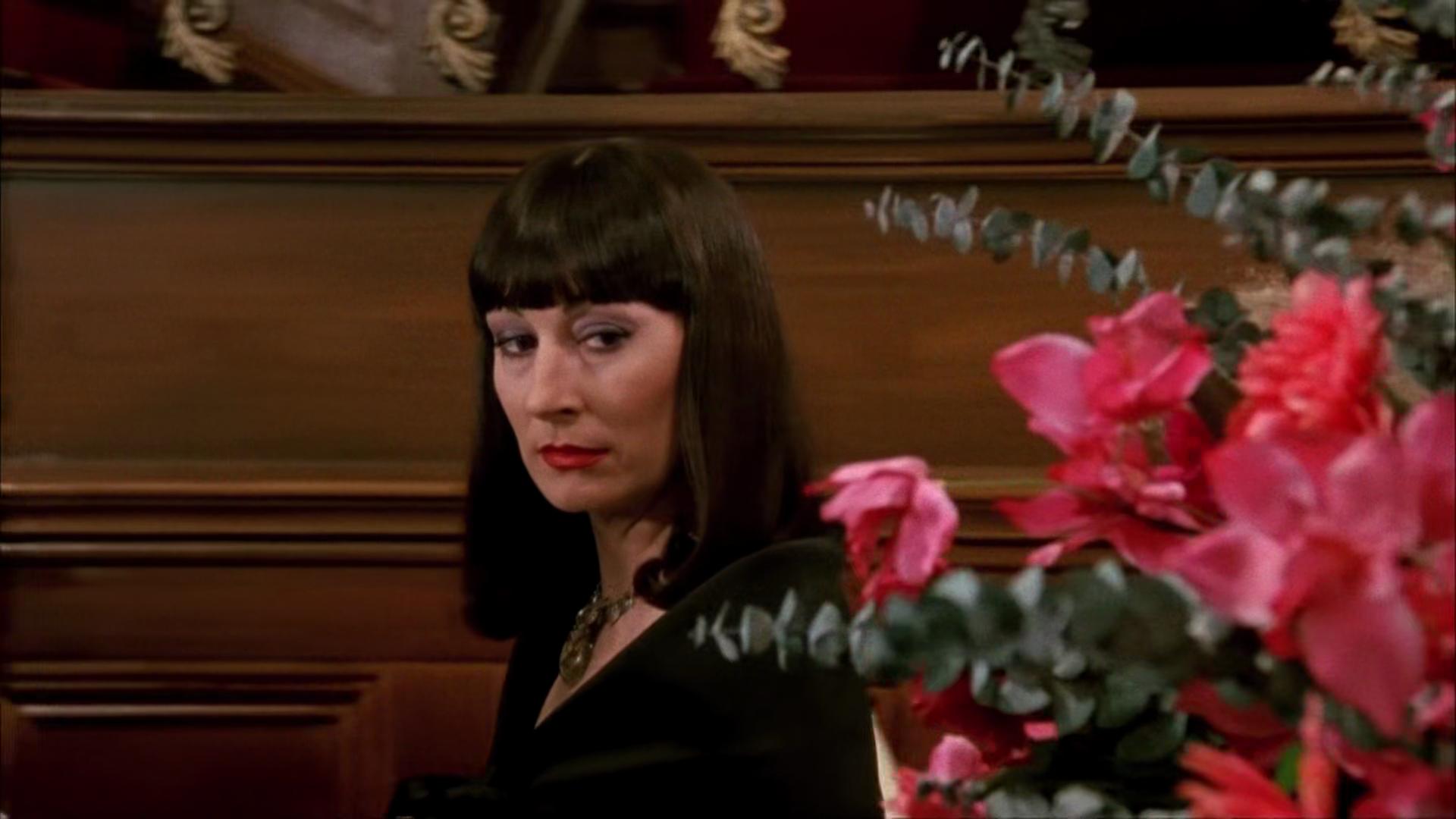 Based on yet another Roald Dahl book, 'The Witches' is a dark fantasy comedy horror film that revolves around 7-years-old Luke Eveshim (Jasen Fisher) who's in Norway with his grandmother Helga (Mai Zetterling) on vacation. At the same time, the hotel that the two are staying at is also hosting a meeting for the Royal Society for the Prevention of Cruelty to Children – in reality, the Society is a façade for a convention of witches, led by the Grand High Witch, Eva Ernst (Angelica Huston).
Having learnt the witches' plan by accident, Luke Eveshim, his grandmother and a Luke's new friend, Bruno Jenkins (Charlie Potter) try their best to thwart the witches' plan. The secretive nature of the witches and Luke's inability to convince anybody else of their existence except for Helga and Bruno is reminiscent of Matilda's failure to convince her parents that they were under investigation by the FBI and the existence of her own supernatural powers.
2. Harry Potter and the Sorcerer's Stone (2001)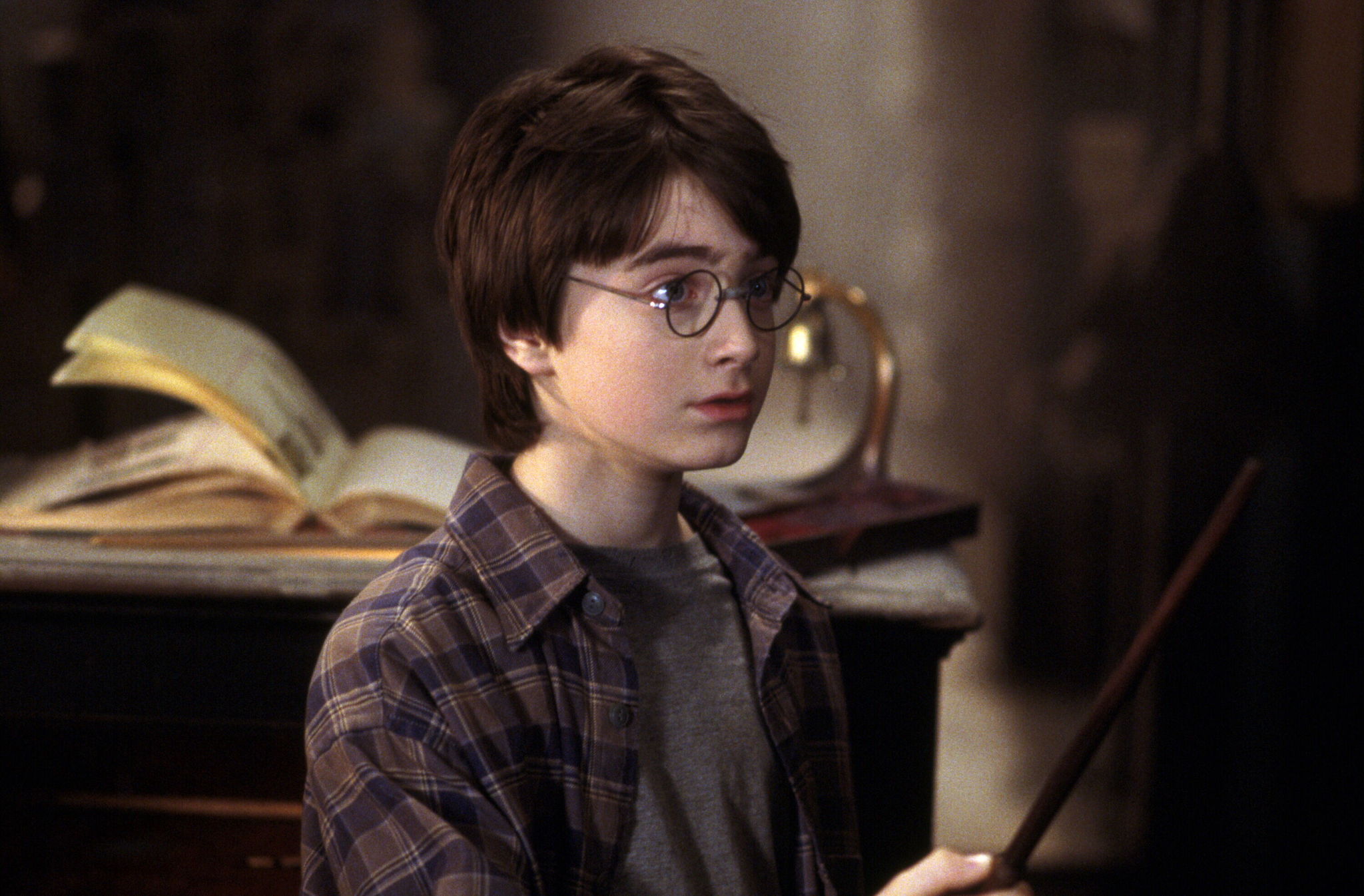 Directed by Chris Columbus, 'Harry Potter and the Sorcerer's Stone' is a fantasy drama film that centers around the titular Harry Potter (Daniel Radcliffe), as he takes his first steps into the Hogwarts School of Witchcraft and Wizardry at the age of 11 in a world that he never knew existed before this. But magical misadventures aren't the only thing waiting for Harry within the old castle walls of the school, and he must overcome dangerous challenges with the help of his friends if he wishes to survive.
Based on the eponymous book by J.K. Rowling, and the first in a seven-part series, 'Harry Potter and the Sorcerer's Stone' is similar to 'Matilda' in its treatment of Harry at the hands of his uncle and aunt – they were neglectful of the boy, treated him worse than a servant, and were irredeemable till the very end when he finally left home for the wizarding world.
1. Mary Poppins (1964)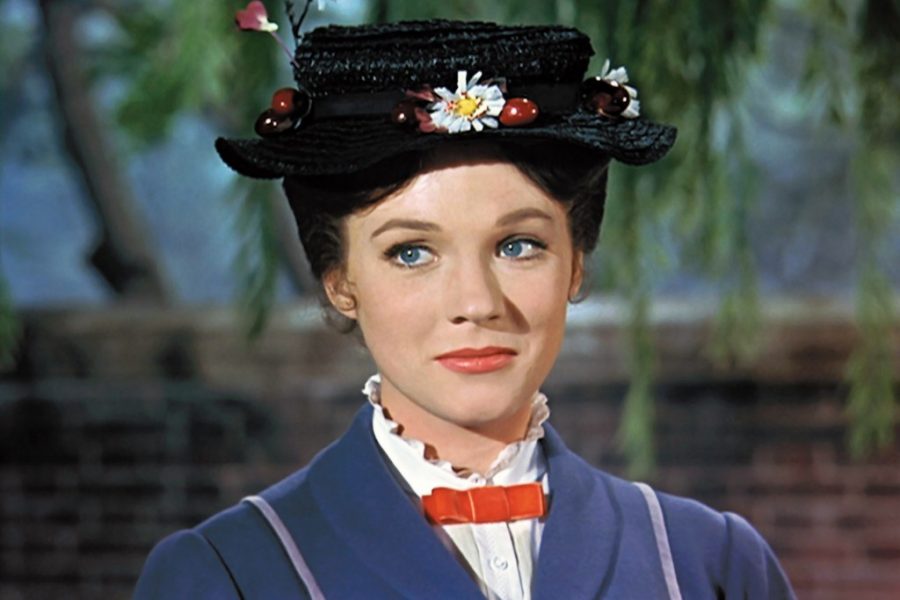 'Mary Poppins' is a fantasy musical that follows Jane (Karen Dotrice) and Michael (Matthew Garber) as they go around London, singing and dancing and enjoying the magical feats of their new nanny, Mary Poppins (Julia Andrews). But while magical fun and games are nice, what the two children really want is to spend some time with their busy parents and bring a little joy into their terribly exhausting lives as well.
Directed by Robert Stevenson, 'Mary Poppins' is a reminder to everybody that work isn't all important, and that without play in the company of those you love, life has a tendency to quickly pass you by. This sentiment of "all work and no play" is reflected in the Crunchem Academy in 'Matilda' as well, which Ms. Honey and Matilda get rid of at head.
Read More: Best Family Comedy Movies