Leave it to Tim Burton to deliver a solid, dark, and enchanting tale that blends the elements of fantasy, horror, and comedy seamlessly, thus captivating viewers. That's exactly what we see in 'Corpse Bride,' a stop-motion animated film Burton directed along with Mike Johnson. It revolves around Victor (Johnny Depp) and Victoria (Emily Watson), whose families have planned their wedding. Victor is anxious about the ceremony despite the fact that they get along well. He is practicing his lines for the wedding in a forest when a tree branch transforms into a hand and carries him to the afterlife. The hand belongs to Emily (Helena Bonham Carter), a corpse bride who was killed while eloping with the love of her life.
After Victor mistakenly puts the ring on her finger, Emily believes they are wed. Meanwhile, Victor needs to return to the land of the living before Victoria marries Barkis Bittern (Richard E. Grant). Though it's an animated movie concerned with the afterlife, the film covers a few things we all deal with as humans, like unrequited love, self-consciousness, hope in the face of despair, and living up to societal and familial standards, making it a heartfelt tale despite the eerie setting. If you're charmed by 'Tim Burton's Corpse Bride' and want something along the same lines, we have a list for you. You can watch most of these movies like 'Corpse Bride' on Netflix, Hulu, or Amazon Prime.
8. The Nightmare Before Christmas (1993)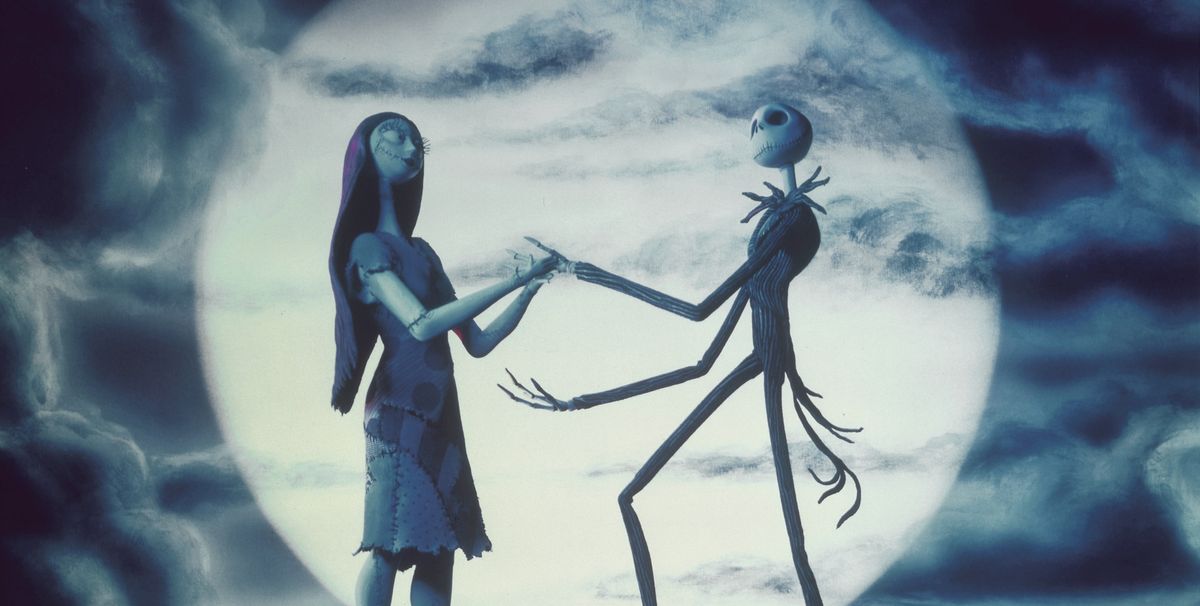 'The Nightmare Before Christmas' is a beloved stop-motion animated musical directed by Henry Selick, with Tim Burton wearing the producer's hat. The story follows Jack Skellington (Danny Elfman and Chris Sarandon), the Pumpkin King of Halloween Town, who stumbles upon Christmas Town and decides to take over Christmas. It's a classic that shares many similarities with 'The Corpse Bride,' such as exploring themes of identity, self-discovery, and the magic of the holiday season, all wrapped up in a beautifully dark and visually enchanting package.
7. ParaNorman (2012)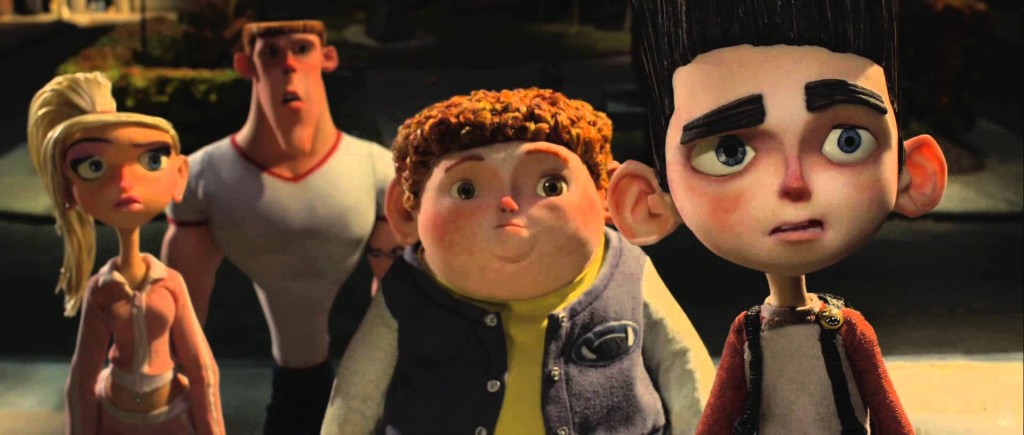 Directed by Chris Butler and Sam Fell, 'ParaNorman' is a stop-motion animated film that revolves around Norman (Kodi Smit-McPhee), a young boy with the unique ability to see and communicate with ghosts. When his town is threatened by a centuries-old curse, Norman embarks on a journey to save his community with the help of his spectral friends. Like 'The Corpse Bride,' this movie offers a quirky blend of humor and supernatural elements. Both films focus are young leads who are on a quest for personal growth. Norman and Victor are put in circumstances that test their understanding of the world around them.
6. Wendell & Wild (2022)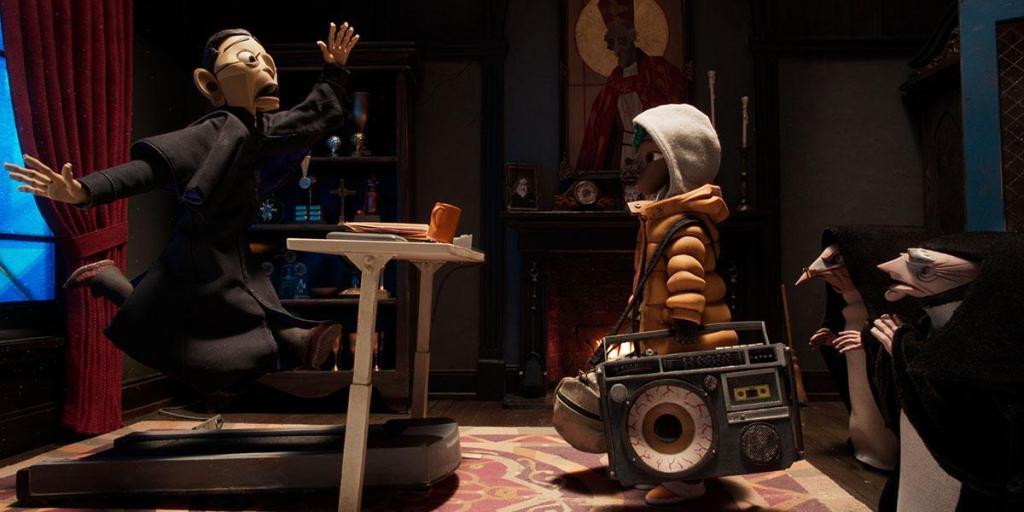 Helmed by Henry Sellick, 'Wendell & Wild' is a darkly whimsical movie that is centered on the titular characters and brothers Wendell (Keegan-Michael Key) and Wild (Jordan Peele). The plot follows the devious siblings who enlist the help of 13-year-old Kat Elliot (Lyric Ross), a tough teenager with a lot of remorse, to summon them to the Land of the Living. But what Kat asks in return sends them on a bizarre and perilous journey. Both films incorporate dark humor into their narratives and strike a mix of comedy and horrific elements. While 'Corpse Bride' uses comedy to soften the mood of its gothic story, 'Wendell & Wild' examines revenge and sibling rivalry with a darkly humorous twist.
5. Frankenweenie (2012)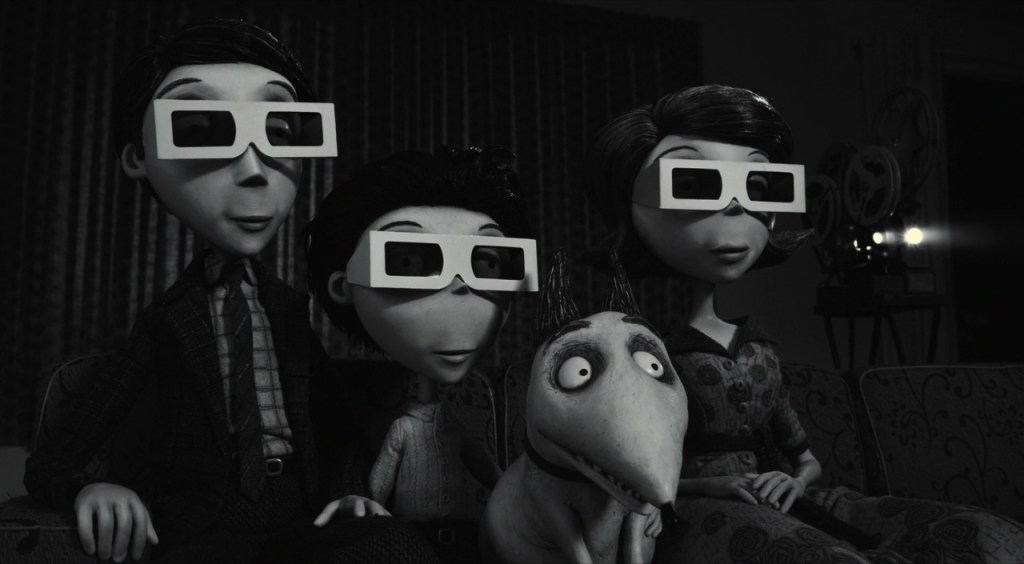 Another gem from the mind of Tim Burton, 'Frankenweenie' is a stop-motion animated film that pays homage to classic monster movies and the enduring bond between a boy and his dog. The story follows Victor Frankenstein (Charlie Tahan), a young inventor who brings his beloved pet Sparky back to life after a tragic accident. But when other people discover what he has done and reanimate their own deceased pets and other creatures, it results in mayhem.
Aside from the protagonist's name being common, both movies are set in gloomy, gothic-inspired settings with unsettling and evocative scenery. Burton's penchant for gothic and horrific aspects is evident in both films' architecture, character designs, and general aesthetic. Also, the fact that inciting incident that gets both stories running is a rather unconventional event that sets the tone for what is to come. Much like 'The Corpse Bride,' this film combines elements of the macabre with heartwarming moments, all presented in Burton's signature gothic style.
4. Hotel Transylvania (2012)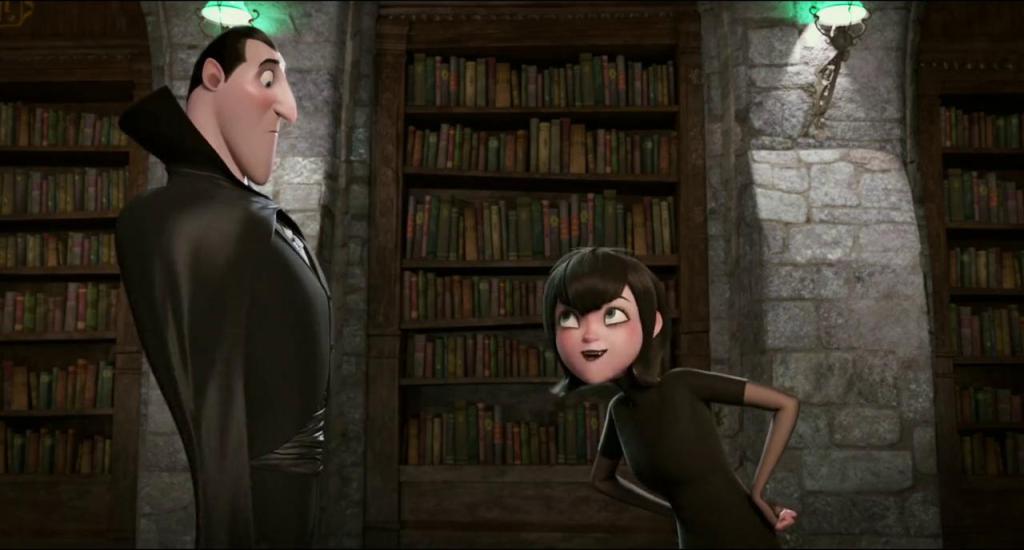 Genndy Tartakovsky makes his feature film directorial debut with 'Hotel Transylvania', which focuses on Count Dracula, owner of the titular hotel, and a dilemma he faces. When monsters want to get away from it all, they visit Count Dracula's (Adam Sandler) Hotel Transylvania, an opulent resort where they can be themselves without humans around to annoy them. Dracula invites the Mummy, the Invisible Man, and other creatures to a special birthday celebration for his daughter Mavis (Selena Gomez) on one particular weekend. However, when a human unintentionally shows up at the party and falls in love with Mavis, things take an unexpected turn.
Aside from transporting viewers to some beautifully haunting fantasy worlds, both films also involve the trope of an overprotective parent. Mavis is closely protected by Dracula in 'Hotel Transylvania,' who worries for her safety in the world of people, and in 'Corpse Bride,' Emily's deceased parents make a point of keeping her in the Land of the Dead. This trope, though age-old, is handled and blended into the narratives of both films quite skillfully.
3. Coraline (2009)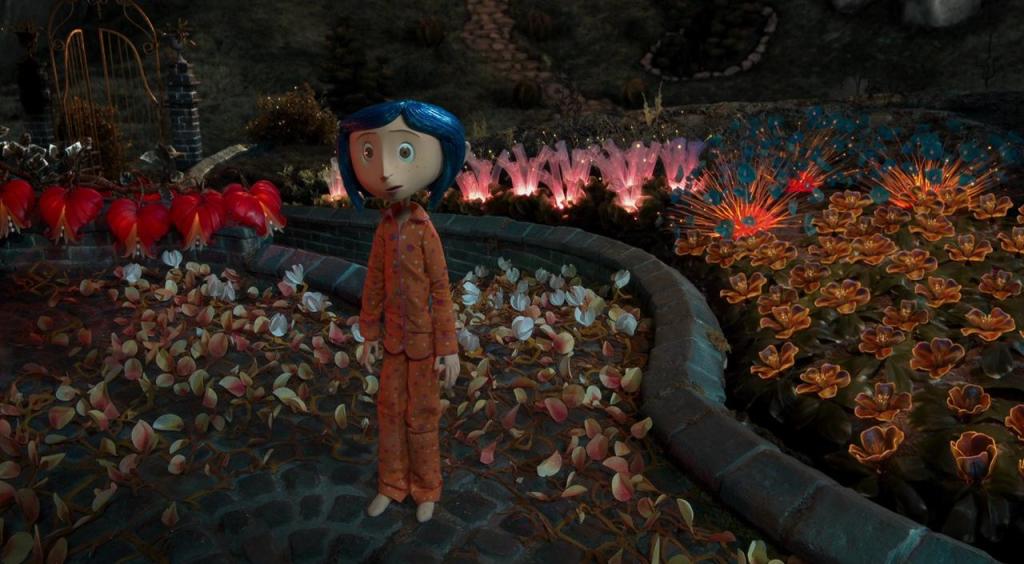 Directed by Henry Selick, 'Coraline' is a stop-motion animated fantasy film that shares a unique sense of whimsy and darkness with 'The Corpse Bride.' The story centers on Coraline (Dakota Fanning), a young girl who discovers a hidden door in her new home that leads to a parallel world with eerie and twisted versions of her real-life neighbors. As Coraline's curiosity leads her deeper into this mysterious realm, she must confront a sinister presence and find her way back home.
Both 'Coraline' and 'Corpse Bride' are set around young female protagonists with a strong sense of self and a sense of adventure star in both movies. In 'Coraline,' the titular character desires adventure and independence, while in 'Corpse Bride,' Victoria Everglot is a resolute character imprisoned in an unnatural situation. Additionally, the films explore the themes of identity and personal growth as we watch Coraline and Victoria's journey unfold.
2. Monster Family (2017)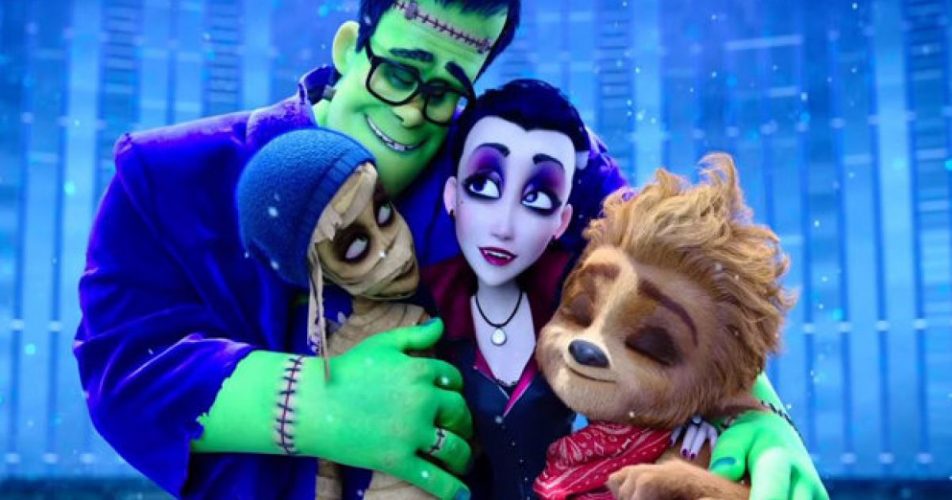 'Monster Family' is a computer-animated comedy film that may be more lighthearted than 'The Corpse Bride,' but still offers a fun and spooky adventure for the whole family. With Robin Williams and Emily Watson headlining the voice cast of the Holger Tappe directorial, the story follows the Wishbone family, who are turned into monsters during a costume party. To reverse the curse, they embark on a journey to the ultimate monster gathering in Transylvania.
The importance of familial bonds is central to both films as, in 'Monster Family,' the Wishbone family is on a mission to reverse their monstrous transformations and protect each other, while in 'Corpse Bride,' Victor has to navigate his unexpected union with Emily, in order to get his life back. With its supernatural themes and a cast of quirky characters, 'Monster Family' captures the essence of supernatural adventures reminiscent of 'The Corpse Bride.'
1. The Book of Life (2014)
'The Book of Life' is a visually stunning animated film that revolves around Manolo (Diego Luna), a young musician who embarks on a journey through the Land of the Remembered and the Land of the Forgotten to win the heart of his beloved Maria. Directed by Jorge R. Gutierrez, the film's unique animation style, infused with Mexican folklore and vibrant imagery, sets it apart as a captivating and emotionally resonant tale.
Both films involve love triangles that drive the narrative. Victor must choose between his forced union with Victoria and his unexpected affinity for Emily, the Corpse Bride. In 'The Book of Life,' Manolo, Maria, and Joaquin create a love triangle that occupies most of the story. While 'The Book of Life' may have a more vibrant color palette than 'The Corpse Bride,' it shares themes of love, death, and the afterlife with the film.
Read More: Best Animated Movies Of All Time