Netflix's 'Khufiya' is a spy film that tells the story of Krishna Mehra, an agent of India's intelligence agency R&AW, who chases a mole responsible for the death of an undercover spy. Directed by Vishal Bhardwaj, the film features a stellar star cast including Tabu, Ali Fazal, Ashish Vidyarthi, and Wamiqa Gabbi. With its riveting narrative set against the backdrop of intelligence agencies, the film explores the themes of patriotism, politics, betrayal, love, and relationships. If you, too, are impressed by 'Khufiya' and are looking for more such content to watch, we have compiled a list of films that you should check out. You can watch most of these movies similar to 'Khufiya' on Netflix, Disney+ Hotstar, or Amazon Prime.
7. Mission Majnu (2023)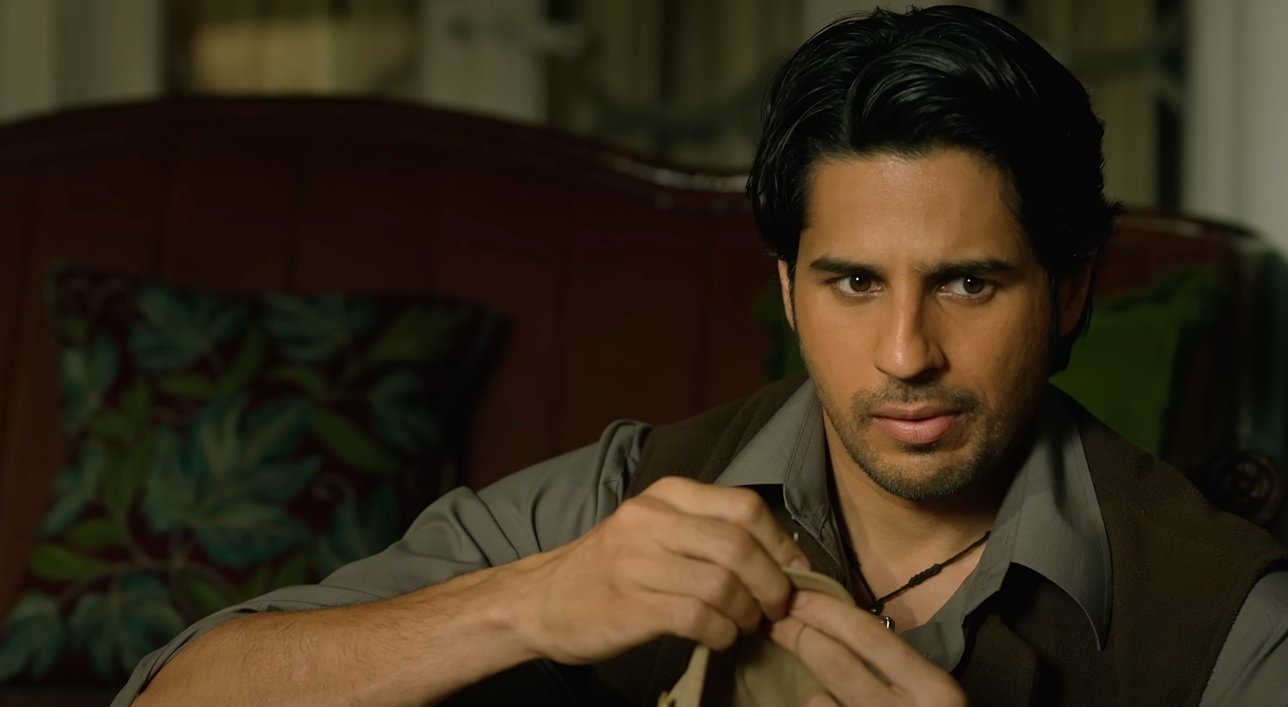 Based on a true story, 'Mission Majnu' revolves around Amandeep "Aman" Singh, an R&AW field operative on a mission in Pakistan under the alias Tariq Hussain. When R&AW gets an update that Pakistan is secretly building a nuclear weapon, Aman is tasked to find the location of the facility under a new operation termed 'Mission Majnu.' Directed by Shantanu Bagchi, and starring Sidharth Malhotra, Rashmika Mandanna, Parmeet Sethi, and Sharib Hashmi, the thriller film explores the theme of intelligence agencies trying to prevent their countries from foreign conspiracies, which is also portrayed in 'Khufiya.'
6. Erased (2012)
'Erased' is an action thriller film directed by Philipp Stölzl that follows Ben Logan (Aaron Eckhart), a former CIA operative whose life takes an unexpected turn when he discovers that his employer has erased all traces of his existence, leaving him and his teenage daughter, Amy (Liana Liberato) to be pursued by assassins. Embarking on a journey across Europe, the two rely on Ben's CIA training and instincts to outsmart their relentless pursuers and delve deep into the world of corporate espionage and government secrets. 'Erased' revolves around an agent who is on the run from his own intelligence agency, similar to the story of Ravi Mohan in 'Khufiya.'
5. Agent Game (2022)
'Agent Game' follows CIA officer Harris (Dermot Mulroney), a dedicated operative, who is tasked with the challenging mission of detaining and relocating foreign nationals for interrogation in the world of international espionage. However, his life turns upside down when his trusted superior is brutally murdered under suspicious circumstances.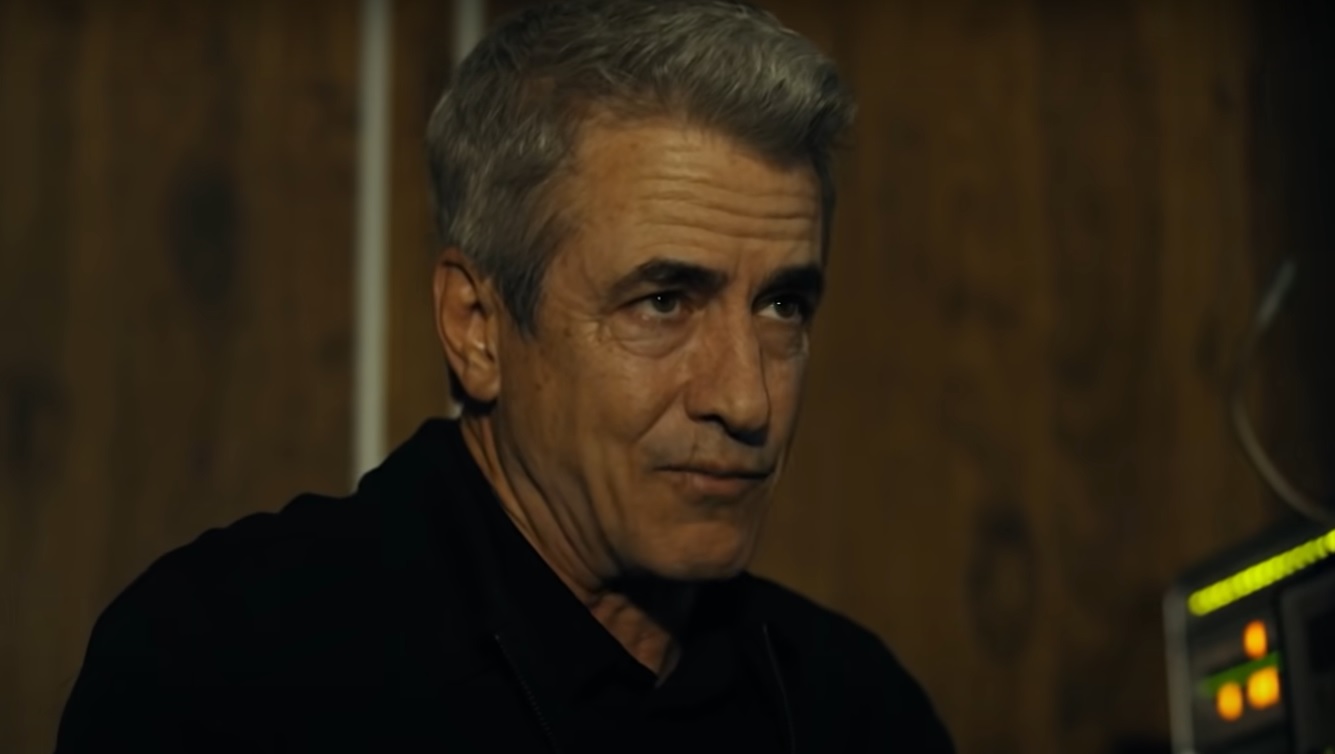 Framed for the death of a detainee during one of these operations, Harris becomes the unwitting scapegoat, and the agency he once served turns against him. Forced to flee, Harris finds himself in a desperate race against time to avenge the death of his colleague, pursued relentlessly by a team of highly skilled operatives, led by a ruthless double agent. Similarly, in 'Khufiya', Krishna goes on a mission to take revenge for the death of her colleague and lover.
4. Haywire (2011)
Directed by Steven Soderbergh, 'Haywire' stars former MMA fighter Gina Carano as Mallory Kane, a highly skilled covert operative working for a private intelligence firm. After a successful mission, Mallory is double-crossed by her employers, who frame her for a murder she didn't commit. Fueled by betrayal, Mallory embarks on a relentless quest for revenge, determined to clear her name. She needs to use all her skills to escape a manhunt and return to her home in the US, where she can protect her family and bring the people who betrayed her to justice. Like Mallory, Heena in 'Khufiya' is betrayed by her own recruiters, and Krishna takes it upon herself to bring those who betrayed her to justice.
3. Mrs Undercover (2023)
In the thriller film 'Mrs Undercover,' Durga (Radhika Apte) is a seemingly ordinary housewife who lives a quiet life with her husband, in-laws, and school-going child. However, her world takes a dramatic turn when Rangeela (Rajesh Sharma), the leader of a special forces team, approaches her with a dangerous mission. They are in pursuit of a notorious serial killer known as the "Common Man," who preys on strong and independent professional women. Durga, initially hesitant to join the mission due to her long-standing cover, eventually agrees to go undercover. Akin to 'Khufiya,' 'Mrs Undercover' also revolves around a woman who tries to balance her family life while working on a secret and dangerous mission.
2. Romeo Akbar Walter (2019)
'Romeo Akbar Walter' is an action thriller film directed by Robbie Grewal. Set against the backdrop of the 1971 India-Pakistan war, the film stars John Abraham as Romeo Ali, an ordinary bank cashier recruited by R&AW to serve as a spy in Pakistan. Taking on various identities, including Romeo, Akbar, and Walter, the spy infiltrates Pakistan's military and gathers crucial information for India. As Romeo Ali navigates the complex web of espionage, he faces grave dangers and moral dilemmas. The film revolves around themes of patriotism and the blurred lines between right and wrong in the world of intelligence operations, similar to the ones explored in 'Khufiya.'
1. The November Man (2014)
Helmed by Roger Donaldson, 'The November Man' traces the journey of Peter Devereaux, (Pierce Brosnan), a retired CIA operative who is drawn back into the world of espionage. When a former colleague seeks his help to protect a valuable witness named Alice Fournier (Olga Kurylenko), Devereaux reluctantly agrees. However, the mission soon takes a dangerous turn as he finds himself entangled in a web of political conspiracies and personal vendettas. In 'Khufiya' as well, political vendettas engulf intelligence agents Jeev, Krishna, and Heena in such a way that the latter has to pay a high price for it.
Read More: Best Secret Agent Movies on Netflix