Netflix's 'Mission Majnu' is an Indian historical spy movie set in the 1970s that follows a RAW field operative named Amandeep Ajitpal Singh IPS, who gets assigned a dangerous undercover operation that involves him going to Pakistan and investigating their involvement in the development of nuclear weapons as a spy. To get a better cover for his fake identity as Tariq Ali, he marries a local woman named Nasreen, who is blind.
However, when Amandeep actually starts falling in love with Nasreen, he must find a way to balance his professional and personal life. Directed by Shantanu Bagchi, the spy thriller film explores an array of themes and subjects, including a covert operation and the political tension between two countries. So, if you particularly enjoy such films, you might want to check out the below-listed recommendations. You can watch most of these movies like 'Mission Majnu' on Netflix, Hulu, or Amazon Prime.
7. Johnny English Reborn (2011)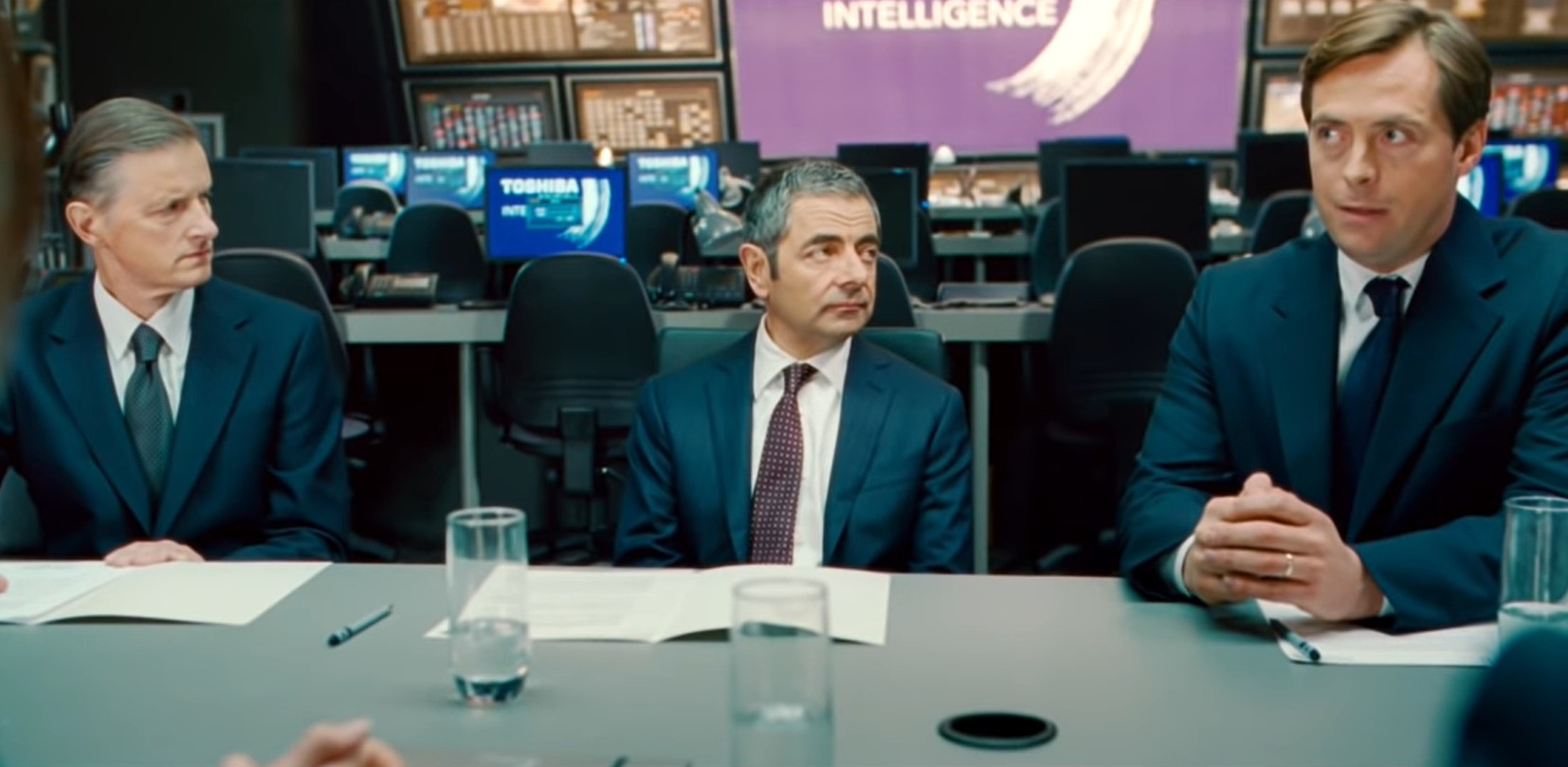 A sequel to the 2003 movie 'Johnny English,' 'Johnny English Reborn' is a spy action comedy movie that follows the titular British agent who, after the events of the parent movie, takes refuge at a Tibetan monastery to forget his shame. His efforts are cut short when he receives a call from MI-7 asking him to lead a mission. He and his partner, Agent Tucker, are sent as secret agents to blend in and hunt down Chinese Premier Xiang Ping. Although the Oliver Parker directorial is a comedy movie, its main theme is a covert mission to infiltrate an international agency, which is what 'Mission Majnu' is predominantly about.
6. The King's Man (2021)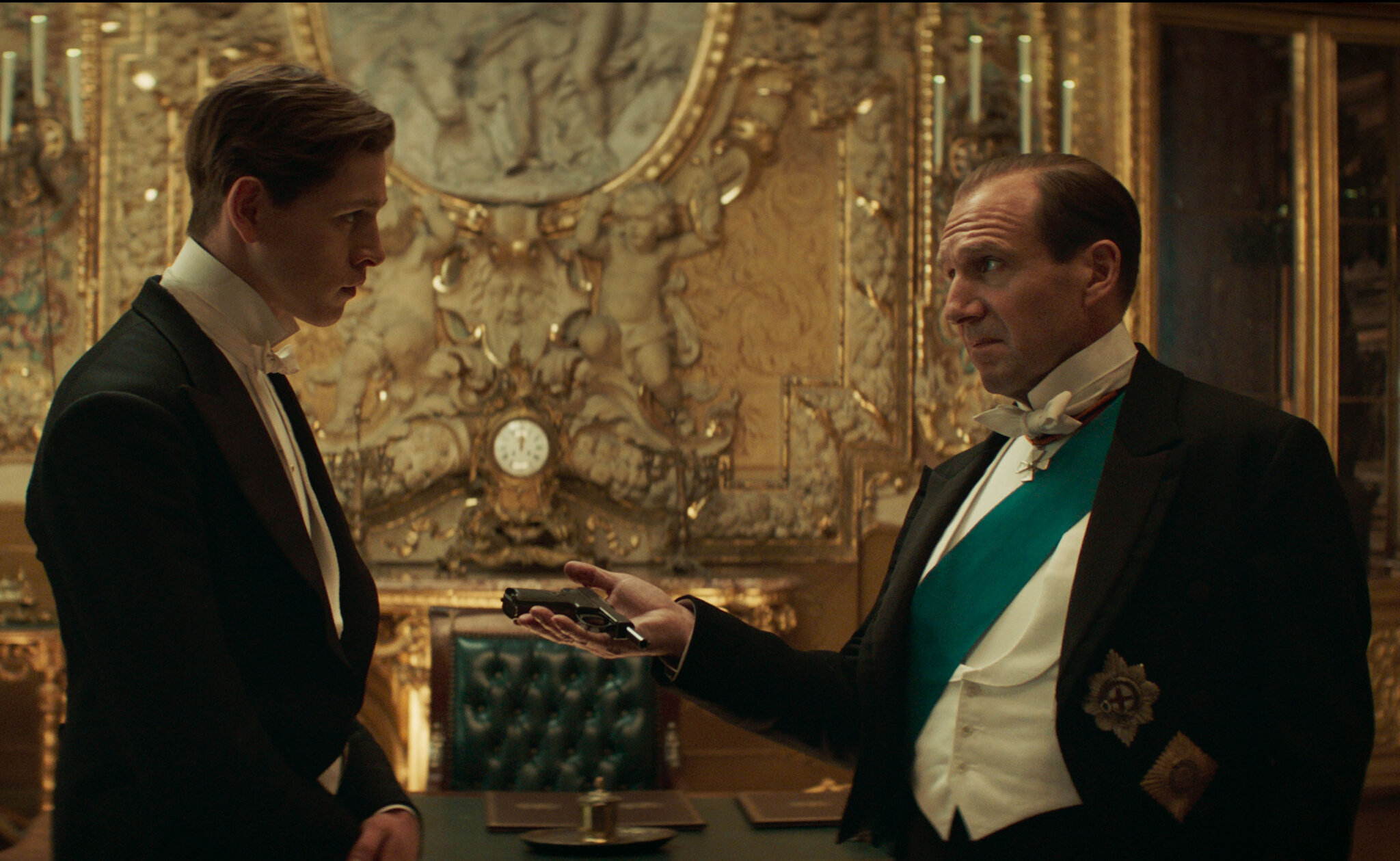 Based on the comic book titled 'The Secret Service' (retitled 'Kingsman' later) by Mark Millar and Dave Gibbons, 'The King's Man' is a spy action movie co-written and directed by Matthew Vaughn that serves as a prequel to the 2014 film 'Kingsman: The Secret Service' and the 2017 movie 'Kingsman: The Golden Circle.' Set during World War I, the narrative revolves around the formation of the Kingsman organization to combat some of the worst tyrants in the history of humankind. Apart from being a historical film, it shares the theme of espionage and saving humanity from a life-threatening conspiracy with 'Mission Majnu.'
5. The Exception (2016)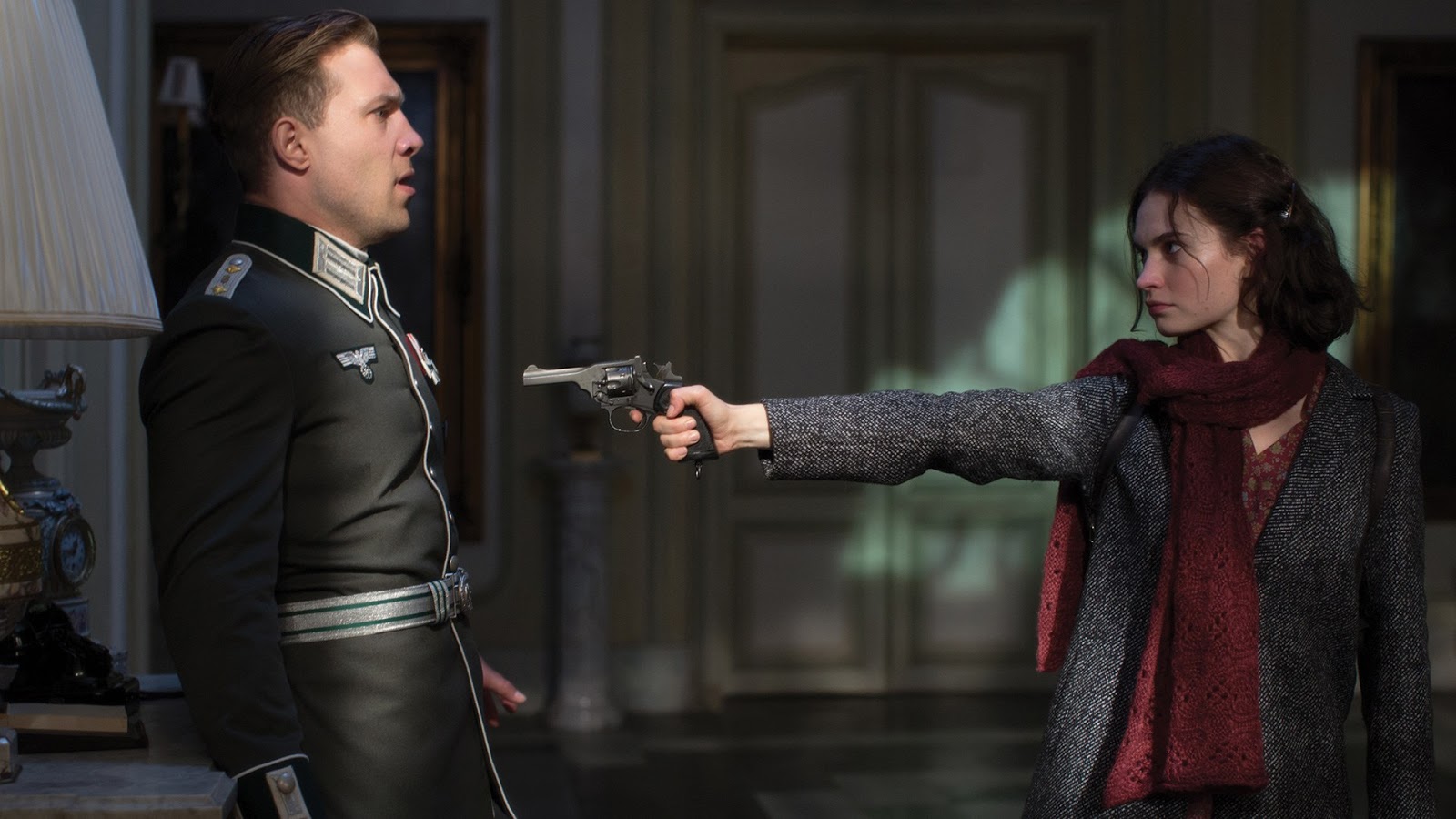 Inspired by Alan Judd's 2003 novel titled 'The Kaiser's Last Kiss,' 'The Exception' is a 2016 war romantic film helmed by David Leveaux set during the onset of World War II that follows a German soldier named Stefan Brandt who is assigned a mission to head to the Kaiser's residence in the Netherlands and find out if there are any British spies there.
However, during his espionage, Stefan ends up falling in love with one of the Kaiser's maids, which jeopardizes his investigation. The romantic angle is very similar in both 'Mission Majnu' and 'The Exception,' as the spies in both movies find themselves in a dilemma — whether to choose their nation or love.
4. Operation Finale (2018)
Starring Oscar Isaac, Ben Kingsley, and Mélanie Laurent, 'Operation Finale' is a 2018 historical drama movie that is inspired by the true events of a 1960 clandestine operation. Set in the aftermath of World War II, a group of Israeli secret agents heads to Argentina to get their hands on the Nazi officer, Adolf Eichmann, who masterminded the Holocaust that resulted in the death of millions of innocent Jews.
Managing to get close to the perpetrator, one of the agents named Peter Malkin now finds himself in an intense cat-and-mouse game with him. Just like 'Mission Majnu,' the story is set in the 20th century and the secret agents travel to an international country to carry out their mission. Although it does not focus on the espionage part that much, the overall vibe you get is quite similar to the Indian movie.
3. Hunt (2022)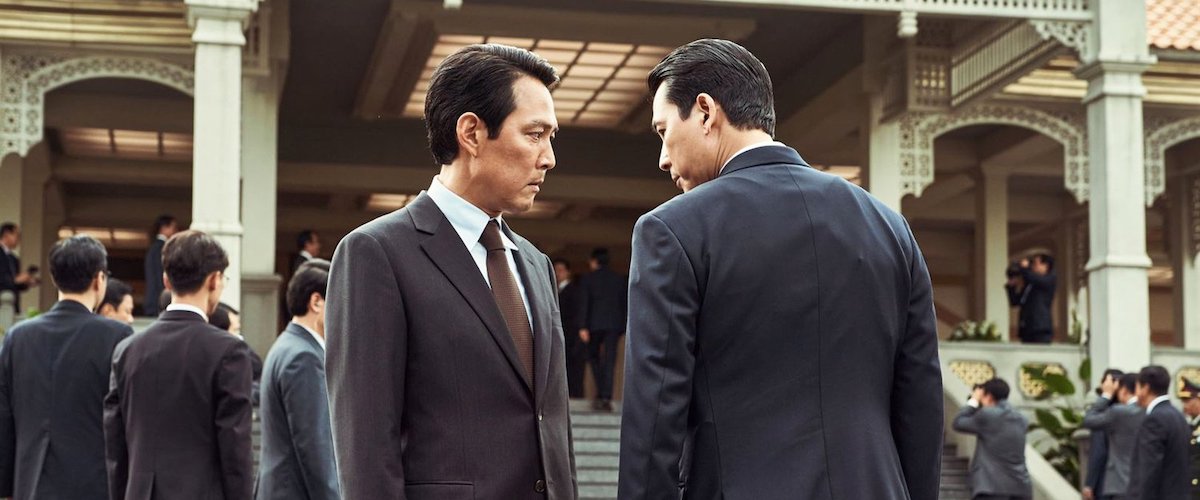 Co-written and helmed by Lee Jung-jae, 'Hunt' (originally titled 'Heon-teu') is a South Korean spy action movie set in the 1980s. When President Park of South Korea gets murdered, North Korea decides to take advantage of the situation by sending one of its spies to build a foundation for a possible future invasion of the vulnerable country.
After getting a hint of a spy, two senior security officers — Park Pyong-Ho and Kim Jung-Do — are given the mission to find out the identity of the infiltrator. Both the movies in question are set nearly during the same time and involve a spy at the heart of the narrative carrying out a mission for their respective countries.
2. The Courier (2020)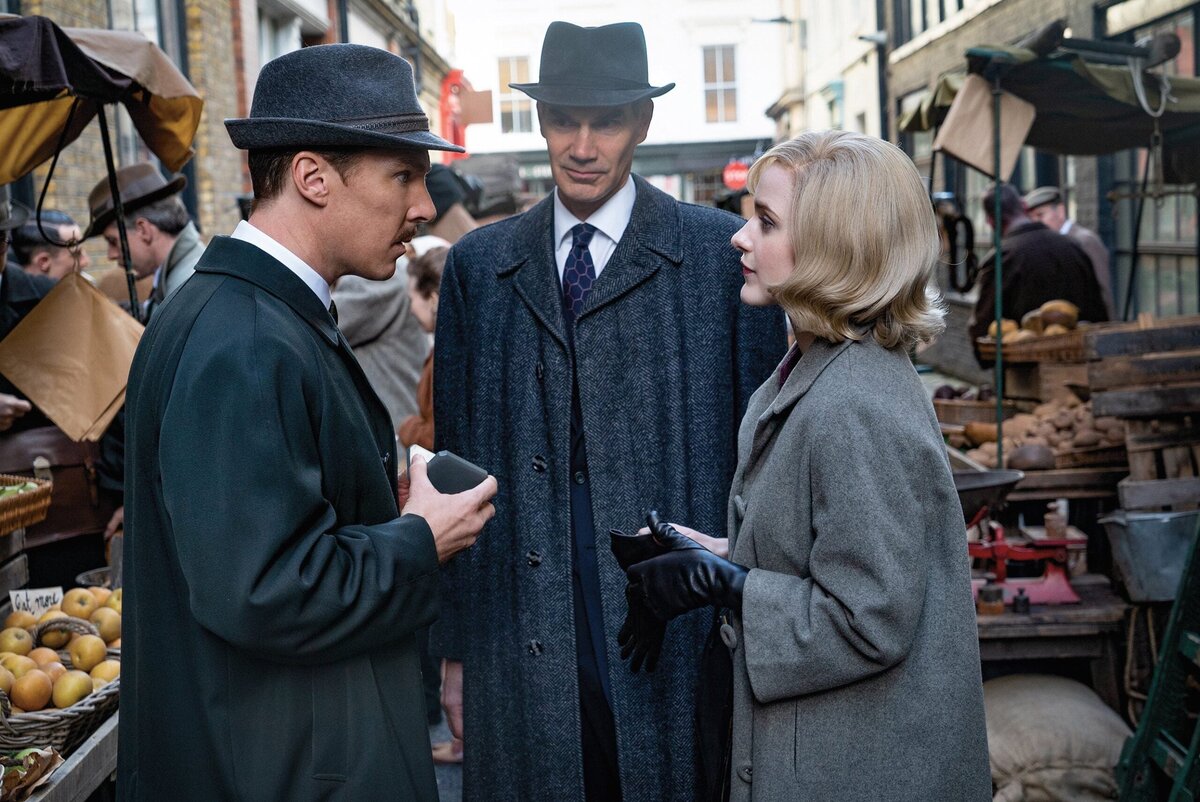 Helmed by Dominic Cooke, 'The Courier' is a historical spy movie that follows a British businessman named Greville Wynne who partners with a Soviet officer named Oleg Penkovsky as spies in order to get important intel related to a nuclear confrontation and prevent the dangerous Cuban Missile Crisis from aggravating. Based on true events, it stars some big names in the film industry, such as Benedict Cumberbatch, Merab Ninidze, Rachel Brosnahan, and James Schofield. What makes 'The Courier' and 'Mission Majnu' similar is the fact that both revolve around the same subjects — spies and their mission related to nuclear weapons.
1. Raazi (2018)
Based on the 2008 novel 'Calling Sehmat' by Harinder Sikka, which itself is inspired by true events, 'Raazi' is a 2018 Indian spy thriller movie co-written and directed by Meghna Gulzar. Set during the Indo-Pakistan War of 1971, the narrative follows a Kashmiri woman named Sehmat Khan who, upon her father's insistence, marries the Pakistani army officer Iqbal Syed.
Working as an undercover RAW agent, Sehmat is tasked with getting valuable information about the enemy's plans. Apart from the fact that both are Indian films, what links the two movies in question are the similar themes of a spy getting married to a Pakistani for ulterior motives and the hostility that India and Pakistan share between them.
Read More: Is Netflix's Mission Majnu Based on a True Story?