Plenty of sunlight, fine sandy beaches, towering celeb homes overlooking serene shores and dotting the skyline, and breathtaking mountains set against a spectacular backdrop — welcome to Malibu! This beach city on the western coast of LA in California is the very definition of an exotic paradise. What about hot bods and sexy abs? (wink wink!) Yes, there's certainly a lot of that 'Baywatch'-ish feels as well, especially when we imagine the lifeguards stationed here. Netflix's 'Malibu Rescue' takes you on a virtual ride across this beautiful locale. And trust us, it's a lot of fun.
So what's 'Malibu Rescue' all about? As evident from the title, it does center around lifeguards, but minus the hunky men. It's more of a teen comedy, but still, you get enough of the beachy feels that keep you absorbed. The story introduces us to Tyler, whose long list of shenanigans lands him in 'hot water'. Literally! He arrives in Malibu to be coached in a junior lifeguard program as part of his summer training. In his quest, he has to surpass some local snobby kids in order to land a spot at the beach's coveted beach tower.
Now, have you watched the movie yet? If not, stream it right now. If yes, here's our suggestion for you to get some respite from the void left behind after you are finished with this teen flick. We have come up with a special compilation of movies that are stylistically and tonally similar to this film. Here's the list of best movies similar to 'Malibu Rescue' that are our recommendations. You can watch several of these movies like 'Malibu Rescue' on Netflix, Hulu or Amazon Prime.
12. Seaside (2002)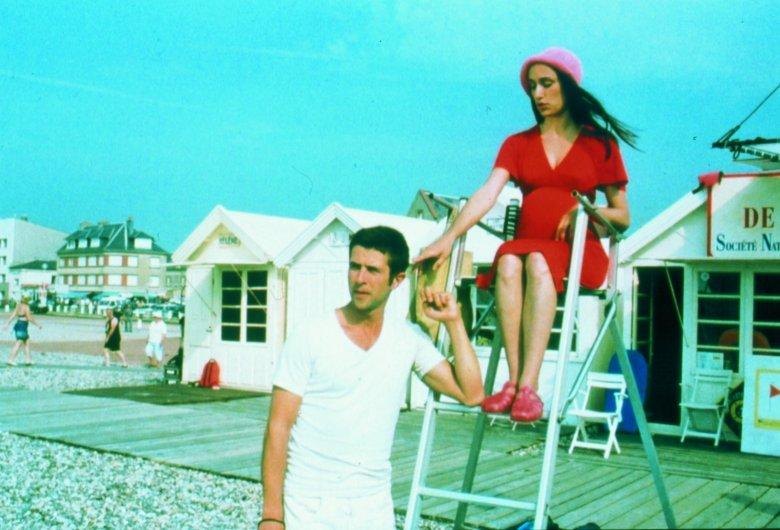 A French masterpiece, 'Bord de Mer' aka 'Seaside' is set in the quaint seaside town, named Bay of Somme. Here, we meet three native residents — lifeguard Paul, who oversees the beaches in summer and works at the local grocery store during winter; Rose, his mother; and Marie, his girlfriend, who is employed in the town's factory. While they lead their regular lives, the trio becomes curious about what lies beyond, especially when they see the tourists during the hotter vacay months. This story is essentially a picture of a locality torn between the static and evolutionary worlds.
11. Wet and Wild Summer! (1992)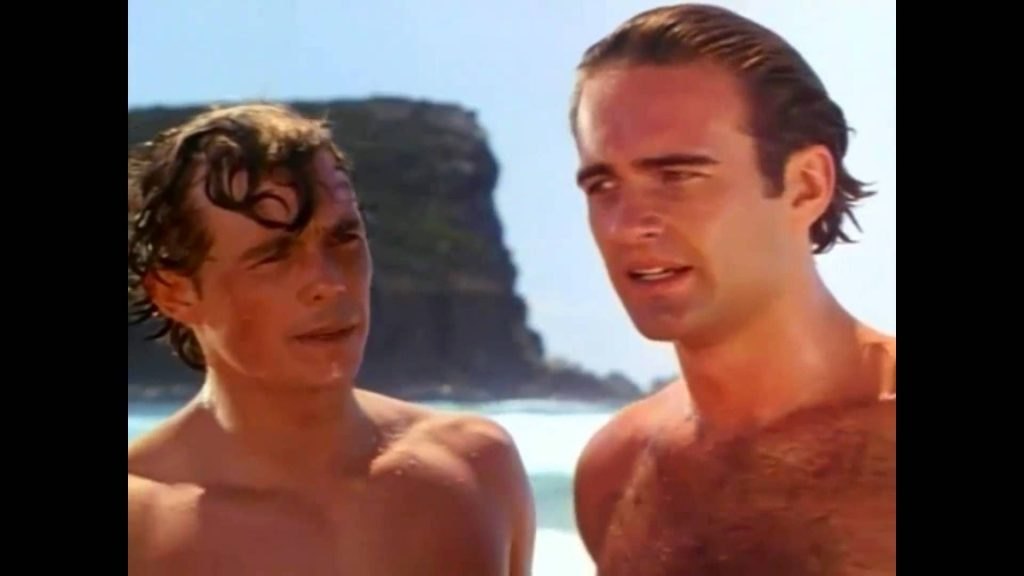 'Exchange Lifeguards', known as 'Wet and Wild Summer!' in the US, is a 1992-released Australian-American comedy, centered around the son of a well-to-do real-estate businessman. The latter wants to take control over an Australian beach for building his high-rise resort. Therefore, he sends his son to this land, in disguise of a lifeguard, in order to scrutinize the conditions. But when he reaches there, he falls in love with a local woman and finds himself connecting with the region's residents.
10. Baywatch (2017)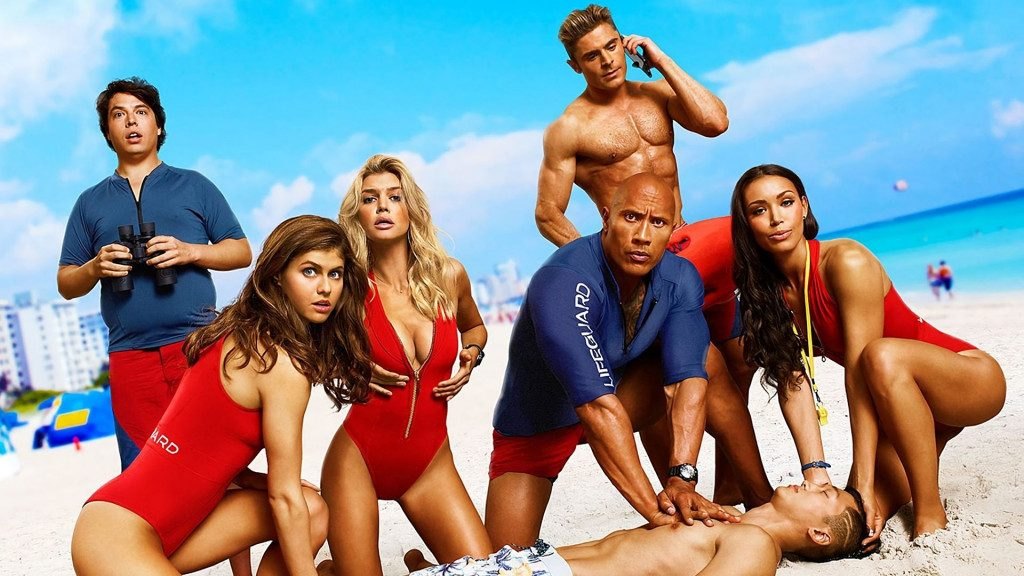 When there's this scintillating mix of Dwayne Johnson aka The Rock and Priyanka Chopra, how can we ignore 'Baywatch'? Although many of you might have already watched this movie, still, we could not stay away from including it on our list. Based on the hit eponymous series that first introduced us to Pamela Anderson, 'Baywatch' takes you to the sun-kissed beach of Emerald Bay. Here, Lieutenant Mitch Buchannon and his chosen team of lifeguards, namely Baywatch, work towards maintaining the safety of the beach. However, things get complicated when a few newcomers join the team and a new drug seems to infiltrate Emerald Bay. Now, can Mitch and his crew save the day?
9. The Beach Bum (2019)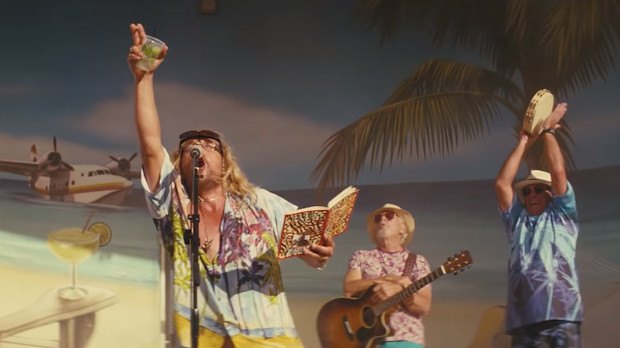 Meet Moondog, a poet, a stoner, a beer lover, and a hedonistic who leads a nomadic life in Key West, Florida. His sole aim (as it seems) is to finish his next great American novel. 'The Beach Bum' follows his several luxe escapades which are funded by his extremely rich wife Minnie, while he flirts and gets cozy with several women. But can he put his talent to good use?
8. The Beach (2000)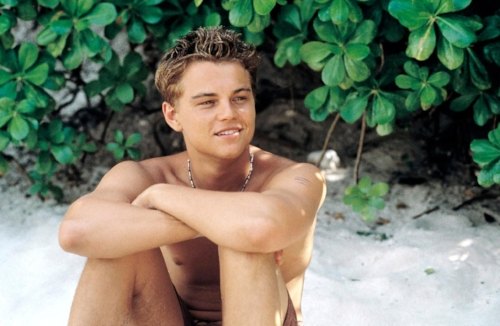 A shirtless Leonardo Di Caprio and the tropical country of Thailand. What more do we need? When Richard embarks on a vacation to Bangkok, he finds himself in possession of a strange map that points to a legendary island paradise, which is hidden somewhere in a nearby Gulf and is uninhabited. Wanting to explore his adventurous spirit further, he embarks on a quest, accompanied by some other fellow travelers, in order to locate this idyllic destination. But, are things as normal as they seem? We think not.
7. Dolphin Tale (2011)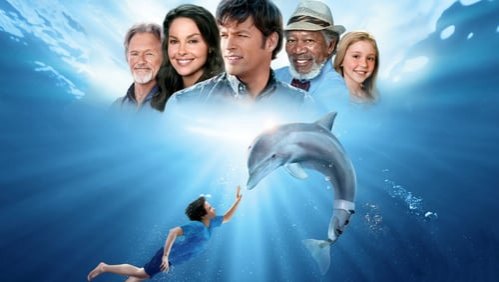 An endearing drama about a dolphin and an 11-year-old lonely boy, 'Dolphin Tale' shall surely make you shed a tear or two. When Sawyer rescues Winter from a crab trap, he discovers that the dolphin is injured and its tail must be taken off to save its life. Sawyer becomes instantly attached with his new friend and thinks that maybe a prosthetic tail will help it lead a normal life.
6. The Lifeguard (2013)
Starring Kristen Bell in the lead role, 'The Lifeguard' chronicles the story of 29-year-old Leigh, who resigns from her job in New York City and returns to her parents' home in order to rejoin her high school job of a lifeguard. But when she starts a relationship with a 19-year-old, she becomes the primary subject of disapproval among her friends.
5. Wonder Wheel (2017)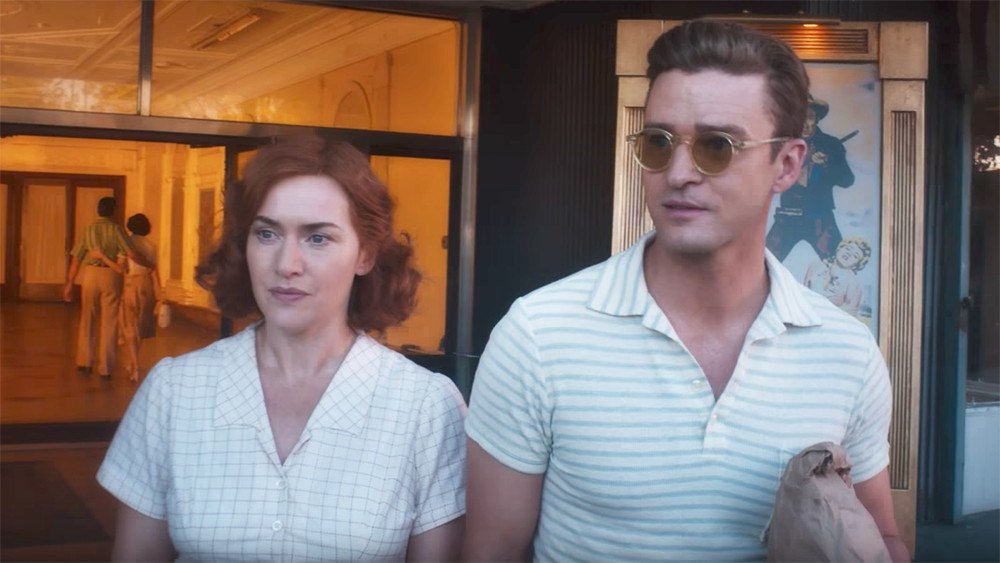 Set in the 1950s, 'Wonder Wheel' takes us to Coney Island, home to an amusement park and thousands of buzzing crowds. Amidst the hustle, we meet Ginny, a sad and lonely waitress who works at a clam bar. She is the second wife of a carousel operator, Humpty. Next, we come across Humpty's 26-year-old estranged daughter, Carolina. She returns to seek forgiveness and live with her father. The twist is introduced when both his wife and daughter start an affair with Mickey, a lifeguard. A story of broken dreams, reckless love, and illicit relationships, set against the backdrop of this idyllic paradise, 'Wonder Wheel' is a masterpiece of the period drama genre.
4. The To Do List (2013)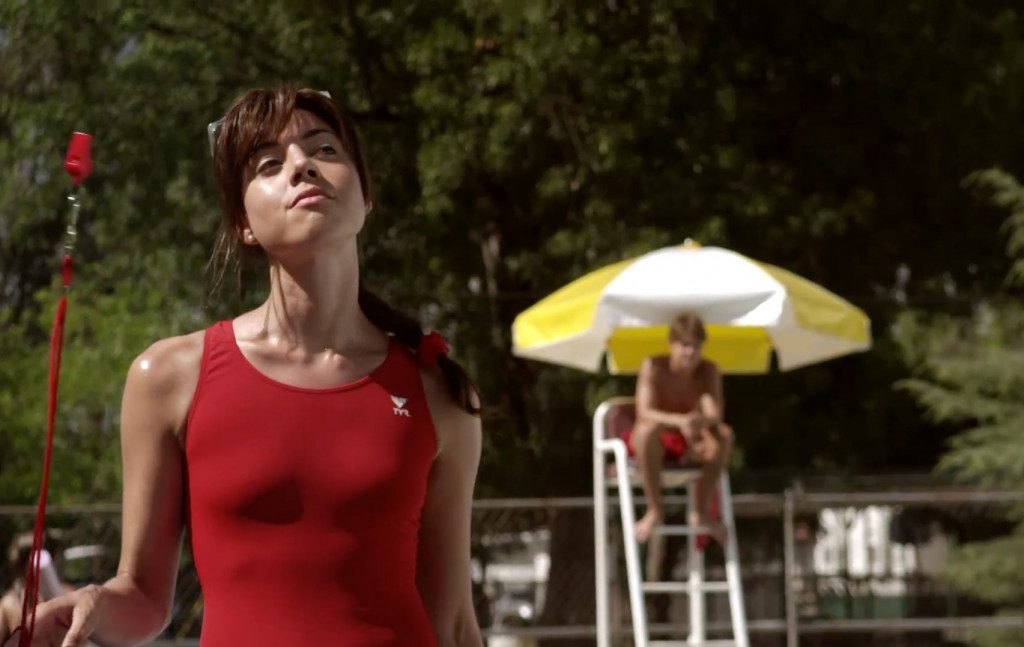 Starring Aubrey Plaza as Brandy Klark, 'The To Do List' revolves around this fresh high school graduate who is an all-rounder and a master of all, ranging from academics to extracurriculars. The only thing she lacks is real-life sexual education, as pointed out by her older sister. Therefore, Brandy compiles a sex to-do list for herself that she plans to execute this summer. There are two candidates, her friend Cameron and the sexy, popular hunk Rusty Waters. But when physical intimacy is accompanied by emotions, Brandy struggles to complete her goals on her to-do list.
3. Staten Island Summer (2015)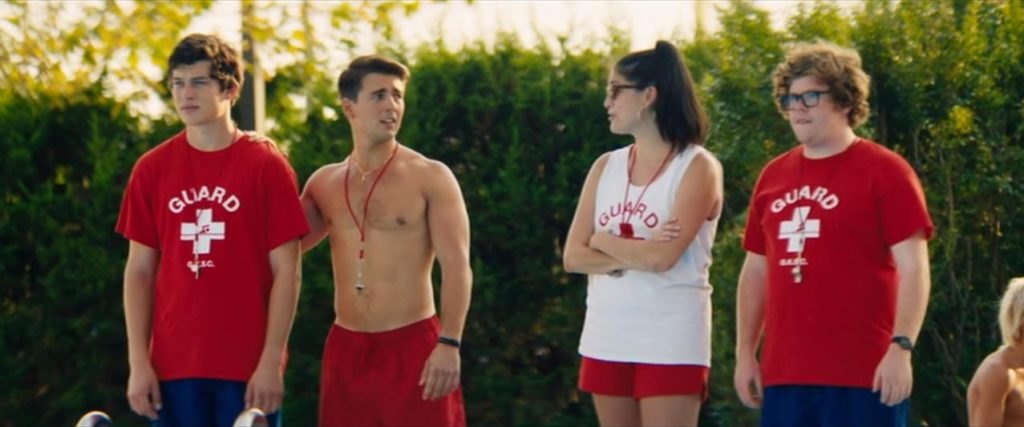 Directed by Rhys Thomas and written by Colin Jost, the 2015-released comedy-drama, namely 'Staten Island Summer', stars Graham Phillips, Zack Pearlman, John DeLuca, Bobby Moynihan, Will Forte, Fred Armisen, Cecily Strong, and Ashley Greene in major roles. It chronicles the events of Danny and Frank's last summer together before they join college. Employed as lifeguards and looking for hook-ups, the duo suffers several setbacks. But do they finally manage to throw their big summer party? Watch the movie and you'll know.
Read More: Movies Like Breakthrough
2. Lifeguard (1976)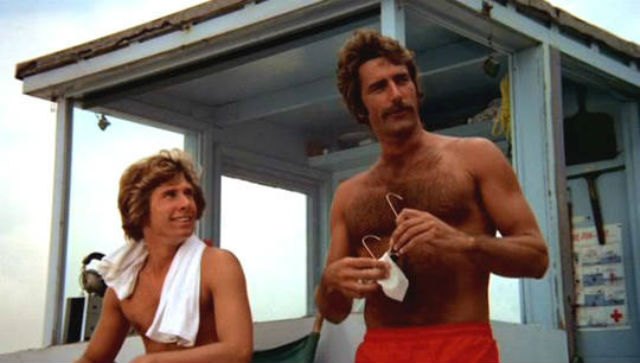 Old is gold, and the 70s movie 'Lifeguard' serves as a perfect example for this adage. Rick Carlson works as a lifeguard in a beach in Southern California. Life is pretty good and he is following his dreams. But when he attends a high school reunion, he starts having second thoughts about his profession. It seems his friends are way ahead in their careers. Rick also meets his former sweetheart and begins an affair. However, as he progresses in his relationship, he grows increasingly confused about his choices. Should he rather choose a white-collar job and leave the beach forever? Or should he stick with his passion?
Read More: Movies Like Wine Country
1. The Blue Lagoon (1980)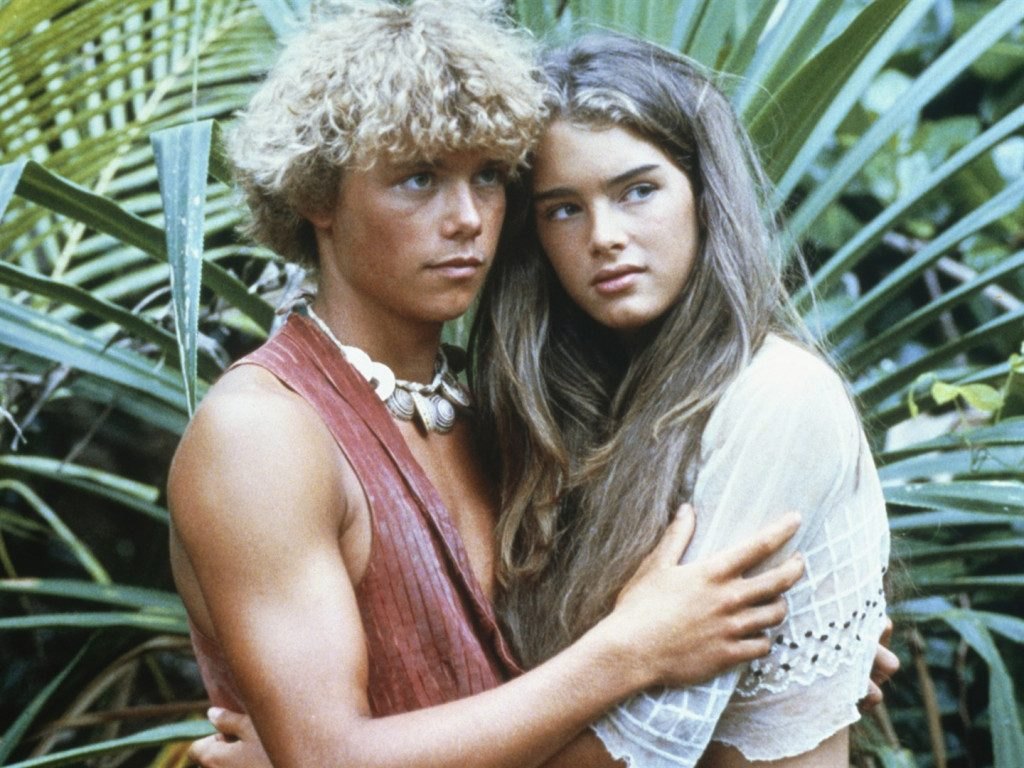 'The Blue Lagoon' stars Brooke Shields and Christopher Atkins as two cousins who were abandoned in an isolated South Pacific island following a shipwreck. As they grow up on their own without the supervision of any adults, they fall in love when they become teenagers. Residing in a beautiful paradise with no societal norms, they create a life for themselves, while enforcing their own rules. The film is today regarded as one of the cult classics from the 80s.
Read More: Movies Like The Hustle